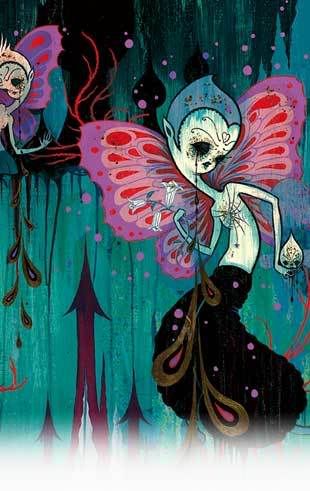 Oh yeah, the job!

Damn I wish I was in LA this weekend - two of my absolute favorite contemporary painters are having openings today. Michael Hussar at the Mendenhall Sobieski Gallery in Pasadena and Camille Rose Garcia at the Merry Karnowsky Gallery in Holywood. Sigh.... probably as well lest I peril my finances, I'll just be really grateful at my luck in acquiring an early (but still amazingly cool) Hussar painting ("Fire Arrow") last year. I wonder if there's any chance MS will do another print like the "Daddy's Girl" one I got from them last year.

(Had I known this a month & a half ago I would have opted for the LA Danzig show instead of the Vegas one but too late to change tix now as the airfares are sky high that close to Thanksgiving.)

Sigh. Too much Juxtapoz for Liz. I'm such an art geek.