J&P bought me a convention membership if I'd drive them so yeah!

The dealers room was about the same as last year - mostly all very current stuff, kinda disappointing that nobody there deals in older anime toys or collectible pieces or any cels at all, all I bought there was one book though it was a very nice one; an oversized slipcased book of Yoshika Amano's art of Vampire Hunter D that just came out - it has VERY nice repoductions & many illos I hadn't seen before (suspect many are from the Japanese novels)

When we arrived we spotted Jay & Silent Bob hanging outside the hotel smoking. Silent Bob was sporting a Mooby's cap. As we went to leave we noticed they had discovered Buddy Christ: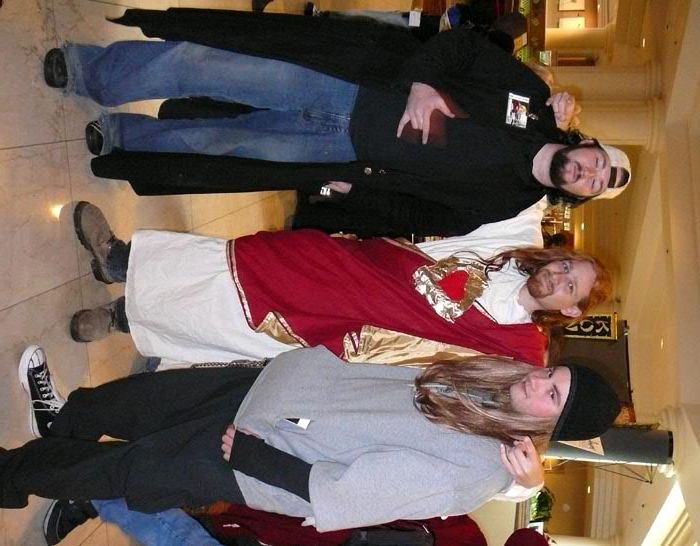 Also spotted one of the Monarch's Henchmen who was happy to be noticed & posed for the camera.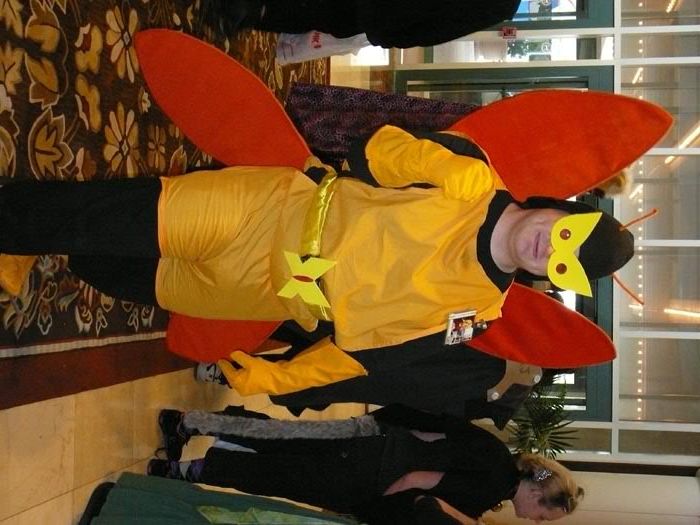 and checking out the con schedule: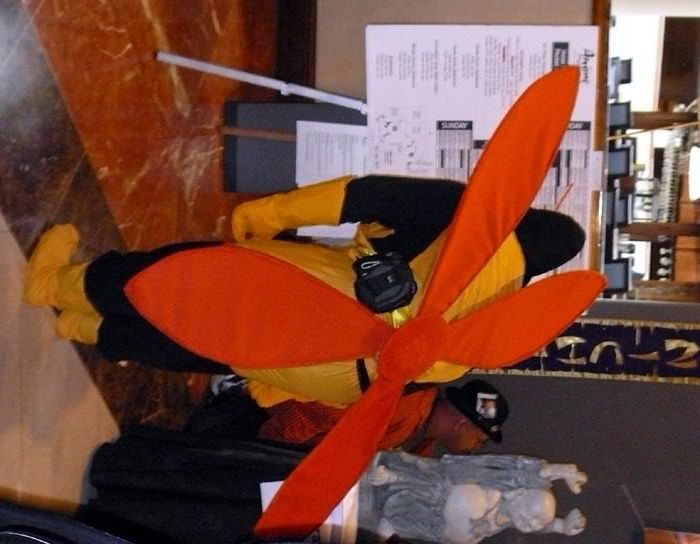 Here's Pyramid Head & one of the sexy dead nurses from "Silent Hill" -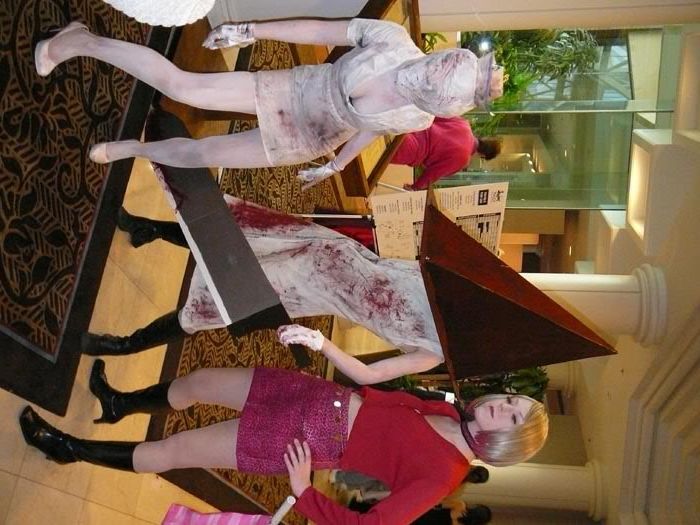 very pretty Trinity Blood costume (Seth Nightlord)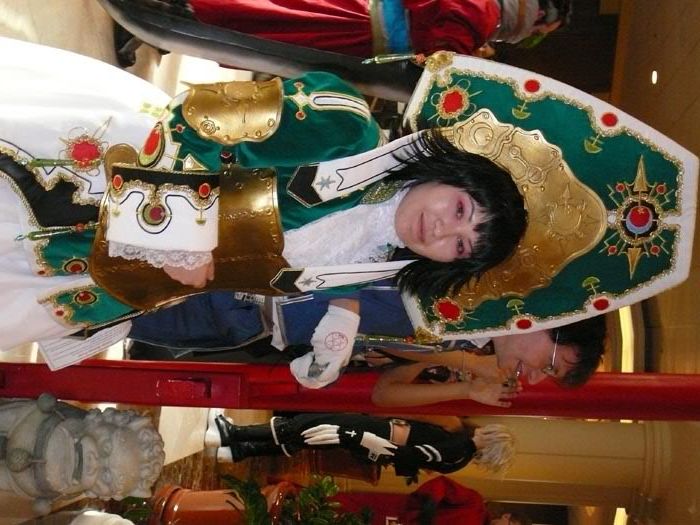 and various other folks -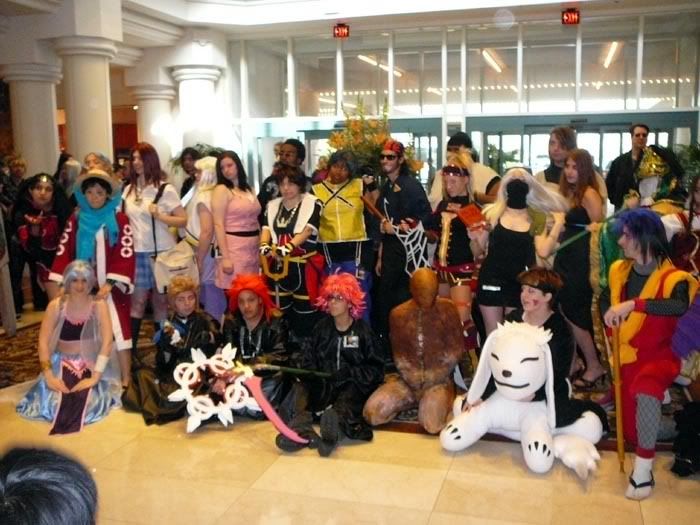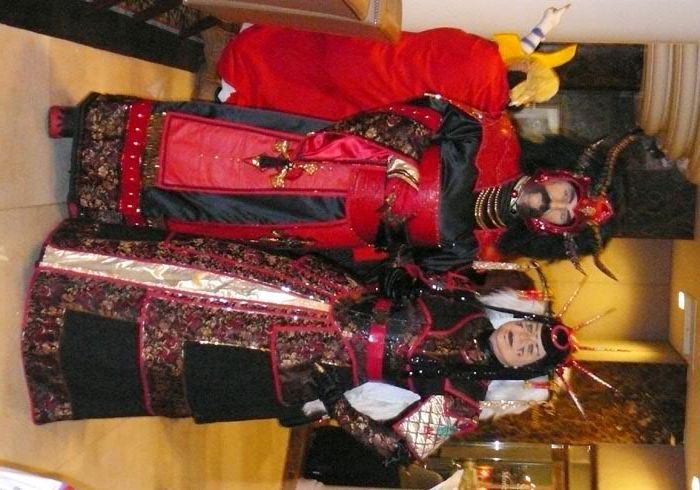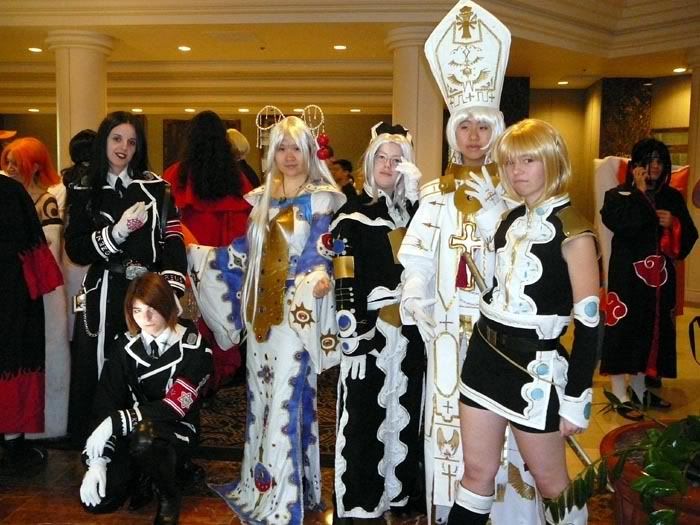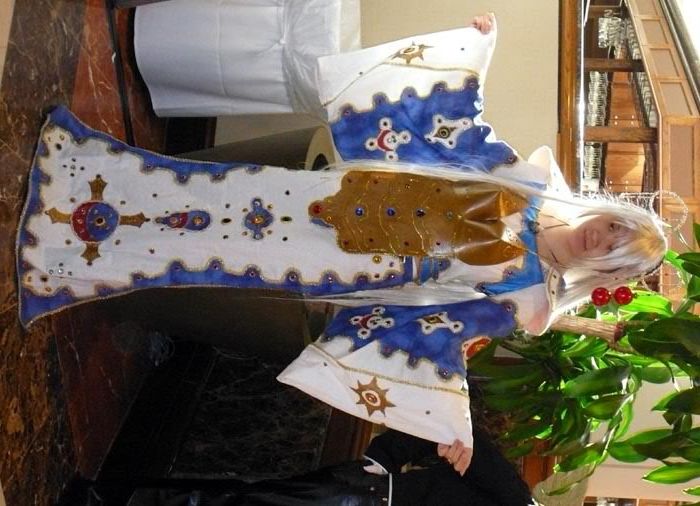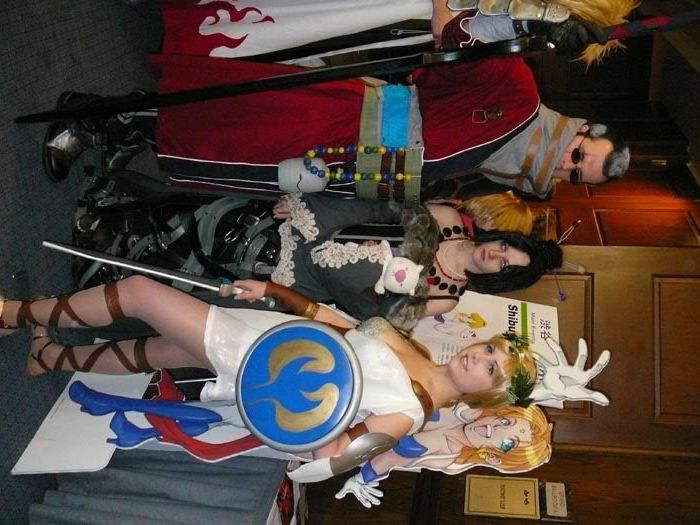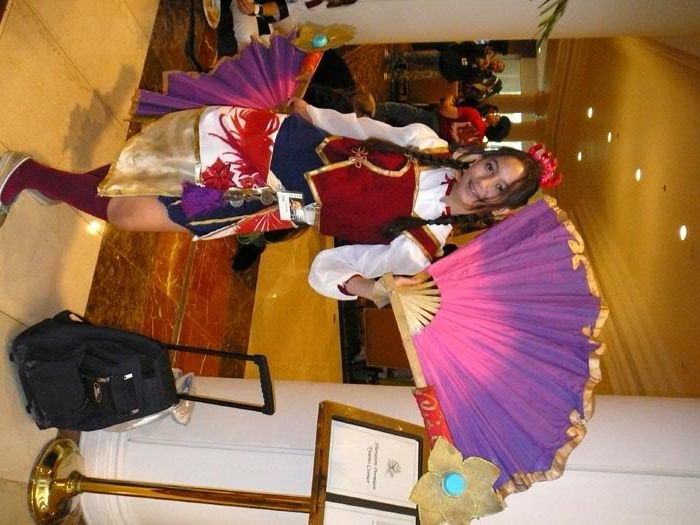 Alucard from Hellsing -