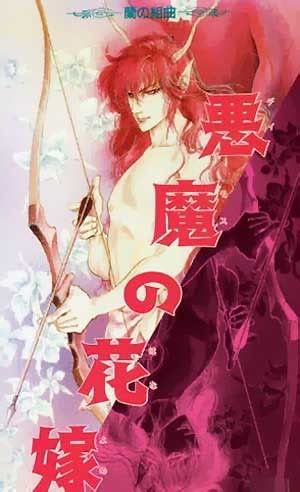 Not too much shaking lately, last night
barbary_coast,
coyote13 and I took
snowflake_chan out for her birthday - her choice was a neat old local joint called Roy's Place down by the railrosad tracks that's been there for about 50 years and and makes amazing sandwiches. Maybe not so great on atmosphere but the food is well worth the visit and its so nice to find something other than the ubiquitous chain restaurants that have taken over as the main drag changed to a never ending string of strip malls.

Things I must check out.... The Japan Information and Cultural Center at the Japanese Embassy here in Washington DC is hosting an art exhibit of Japanese Shoujo manga art running through mid March, definitely need to take the metro downtown for that one, will be a treat to see the originals, especially considering that original Japanese manga art never comes up for sale (which has always puzzled me considering how American comic art is so readily available)

Also wouldn't mind seeing the Joseph Cornell show at the Musuem of American Art. I'll happily pass on the big Jasper Johns exhibit though as I completely detest the abstract expressionists.

And speaking of Shoujo manga, CompiPress reports that my all-time-favorite, "Bride of Deimos" will resume publication - its been about 10 years since the last of 17 issues came out!! I'm totally gaga over Yuuho Ashibe's artwork (she's also artist of the mangas "Crystal Dragon" and "Darkside Blues")

(shown here is Deimos on the anime cover)

And they promise " the manga will return with all new artworks, with the characters looking more gorgeous than ever:

Yummmmm

(hopefully some day more will get translated... I'll never forget how I totally lost it when I found a translated volume at Borders one day as I had no idea it had been done... they've since done the first 7 volumes but then appear to have stopped. Ah well, I still love just oogling the art in the Japanese versions)



Bride of Deimos Manga Returns
News | Serialization | Japan | Akita ShotenFri, 2007-01-12 23:21
In the February issue of Akita Shoten's shojo magazine Mystery Bonita, an announcement was made regarding the return of the shojo manga Bride of Deimos.

Written by Etsuko Ikeda and illustrated by Yuuho Ashibe, Bride of Deimos, which began in 1975, is one of Akita Shoten's most popular shojo manga and one of Akita Shoten's four longest-running series, with 17 tankoubons and 12 bunko-sized books (pocket/novel-sized re-packagings of the tankoubon) released to date. In the last volume of the bunko-sized book, the author wrote a note which many fans interpreted as an announcement of the series' end, so most people thought Bride of Deimos was over.

Bride of Deimos is about the story of Deimos, a former god who became a demon as a punishment of his relationship with his sister. Now he must choose between his sister, a goddess whose corpse is rotting at the bottom of the ocean, and the living human incarnation of his sister.

According to the announcement, the manga will return with all new artworks, with the characters looking more gorgeous than ever.