The new Skinny Puppy album "Mythmaker" is amazing - best new CD I've gotten in a while, possibly even better than their last "The Greater Wrong of the Right". Damn they'd better tour!

Also got "The Amazing Screw On Head" on DVD - hooray!! Though it makes me really wish the Hellboy animation had that Mignola look as well (even tho it still worked w/o it)

What a week - bowled over by the nasty gut-crud from hell which reduced me at times to nothing more than lying on the TV watching reruns of M*A*S*H for eons (me who almost never watched TV) while spending days at a project officer course off campus. Exam tomorrow & then hope to celebrate with a nice lunch if the stomach improves some! After the hellish snow & ice of last week its quickly warmed up & melting fast so mud is everywhere but curbs are a welcome sight.

While it was snowy & icey out Jree emptied the dread back of the fridge & found donations for the cold critters outdoors & Spooky and Rissa enjoyed some ace Cat-TV programming on the balcony.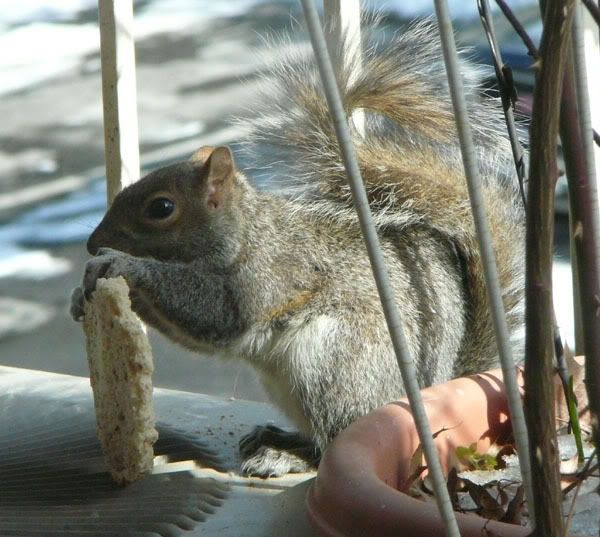 (Shown here is the owner of the bowling team upstairs perched on the air conditioner)