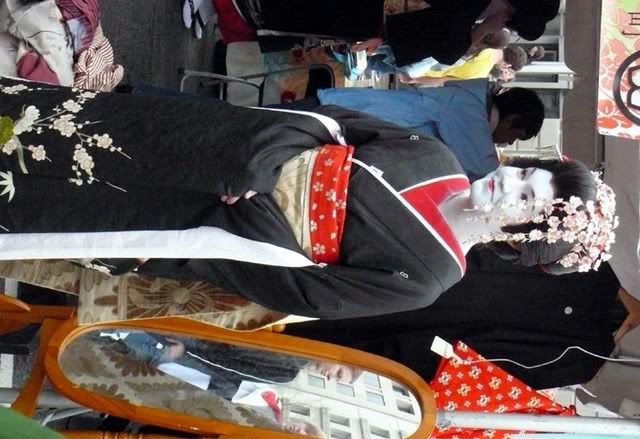 Made it down again to the Japanese street fair for the National Cherry Blossom Festival in DC - at least it wasn't raining for most of the day this year (unlike last year!) so we gota chance to enjoy the festivities for much of the day until the rain started & we were about ready to go anyway.

I bought a very cute little mini stuffed purple embroidered maneko neko (lucky cat) who's now hanging from my purse in hopes of attracting more $$ into said purse :) Paula bought a lot of beautiful small fabric remnants of amazing kimono brocades and is seriously thinking of taking up dollmaking.

And we indulged in the wonderful food from the vendors specializing in the ever-popular yakitori or "chicken on stick" grilled in front of you that is wonderfully yummy and Judy & Paula also sampled of the sake' at the Kirin beer garden.

But sadly there were no cherry blossoms left after the freeze and snow a week ago and recent high winds that had stripped all the trees :( It seems that after such a mild winter the late cold weather is reluctant to go away. The rain hit hard Saturday night & continued through Sunday and last night was so windy that the sound of the wind kept waking me up.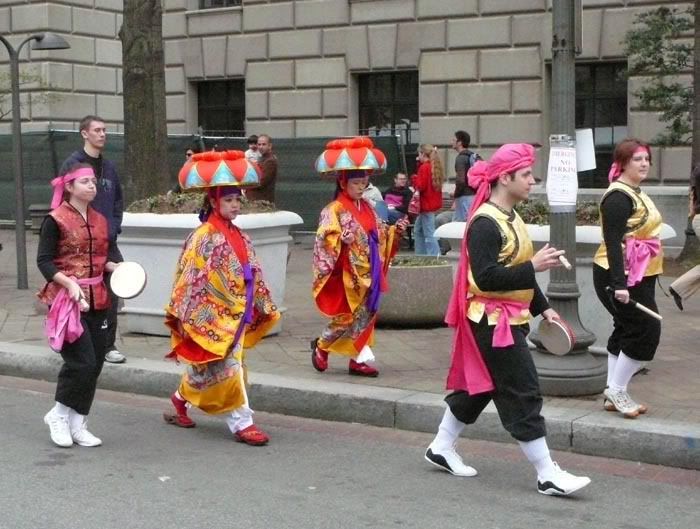 Bonsai trees for sale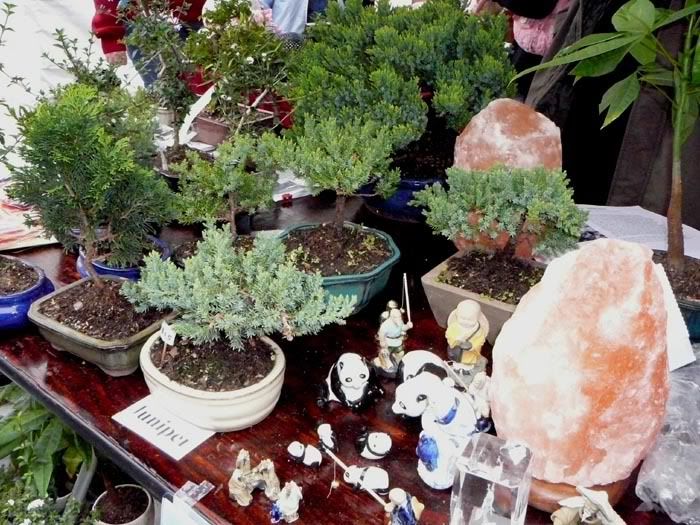 Some cosplayers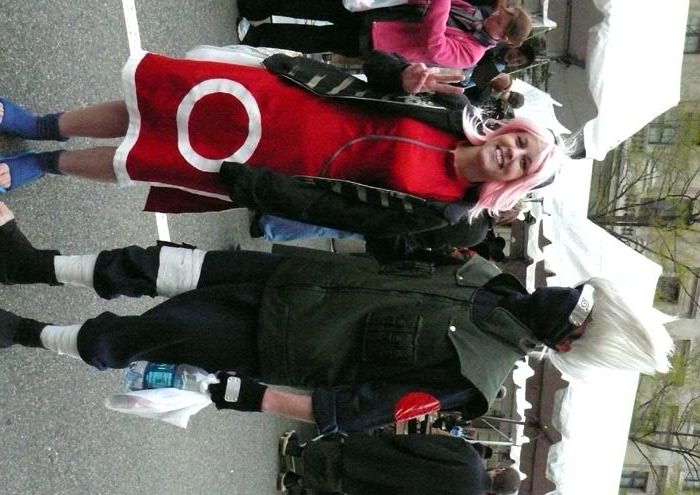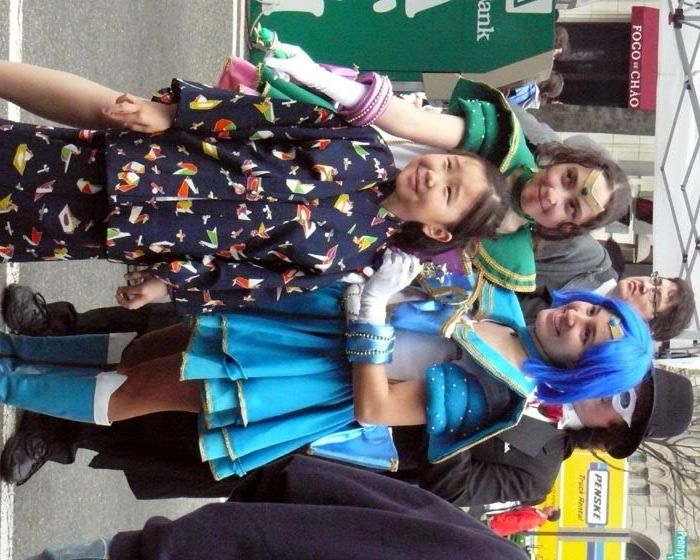 A gothic Lolita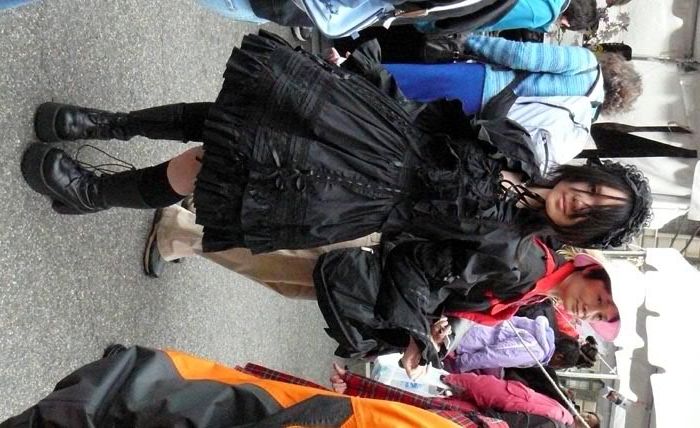 some beautiful dolls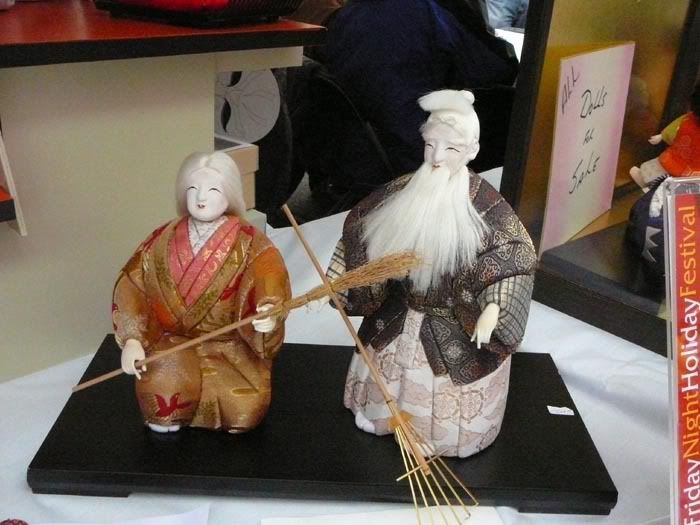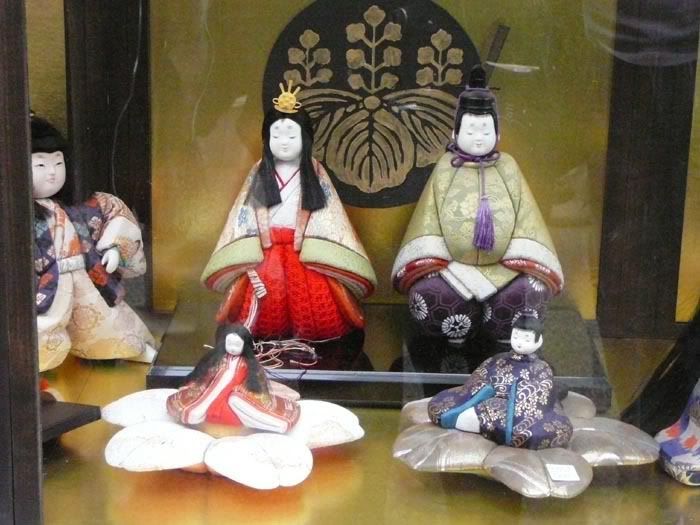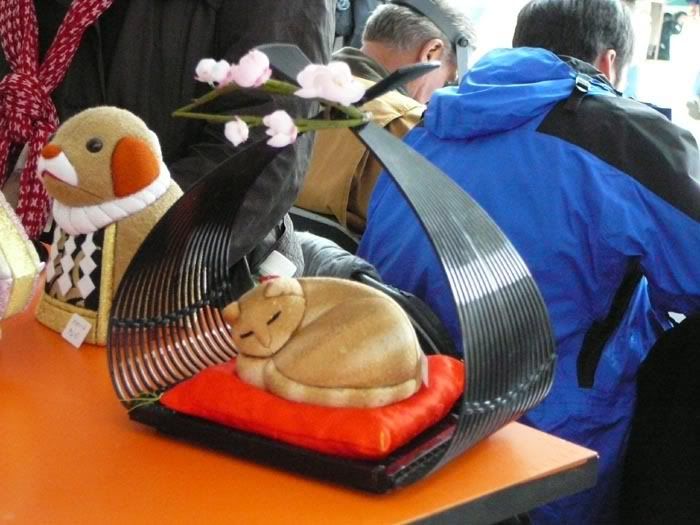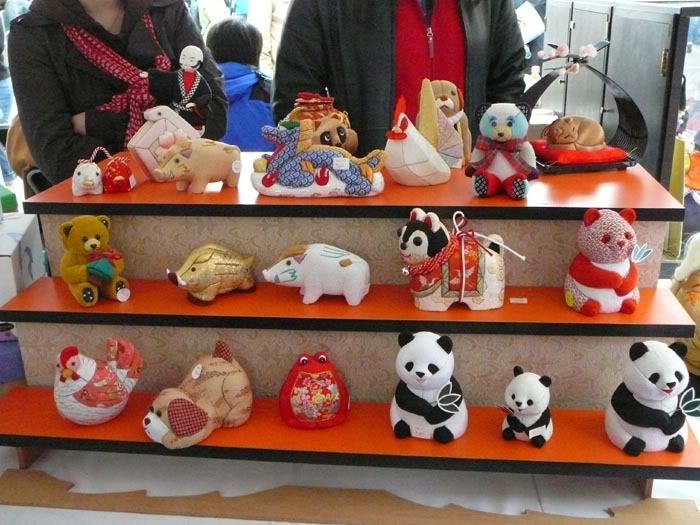 Demonstration of a meditative form of archery from the samurai tradition -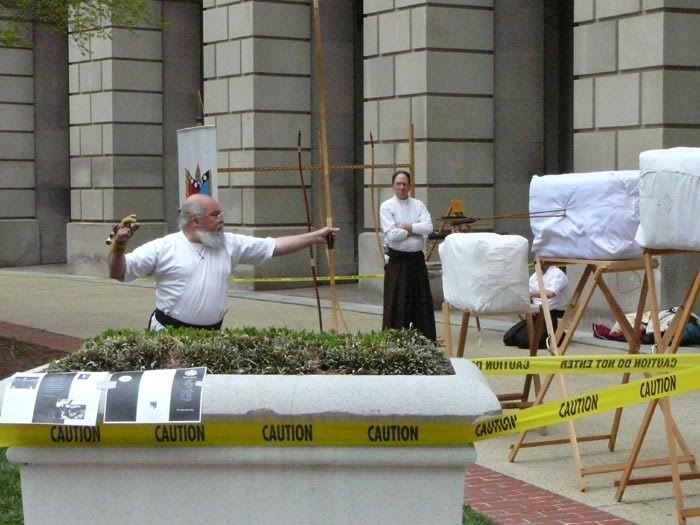 I have no idea what the flying pig was promoting -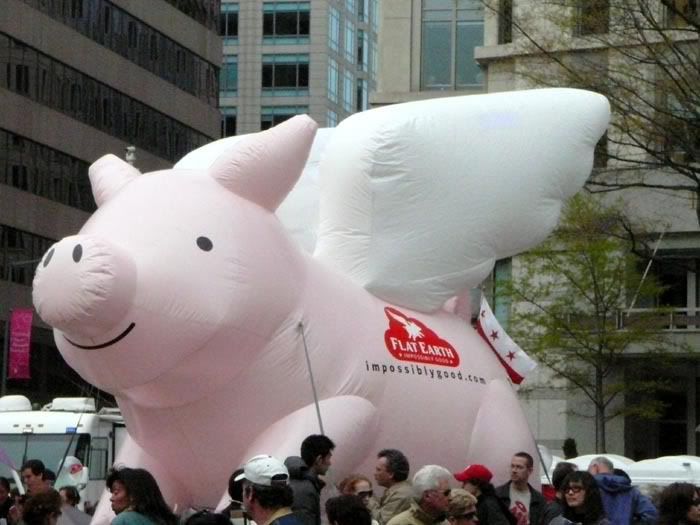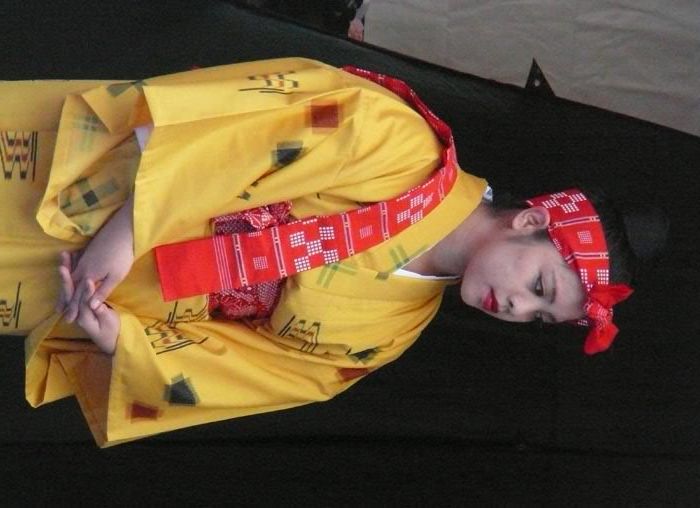 Nekromantix fan enjoying the "chicken on stick" (chicken teriyaki)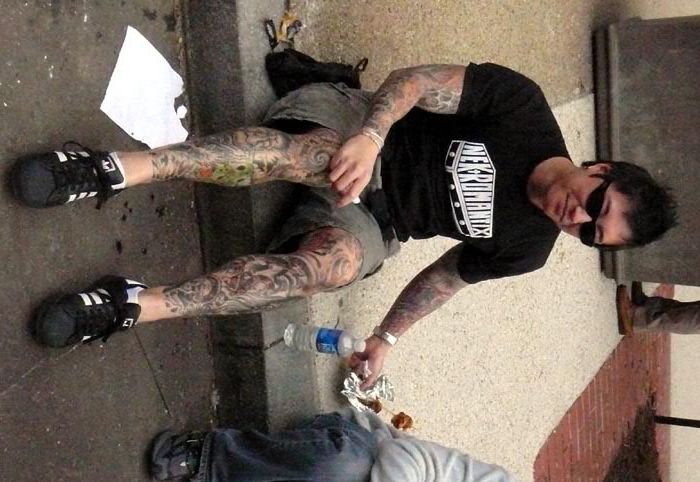 saw many dogs enjoying the outing -