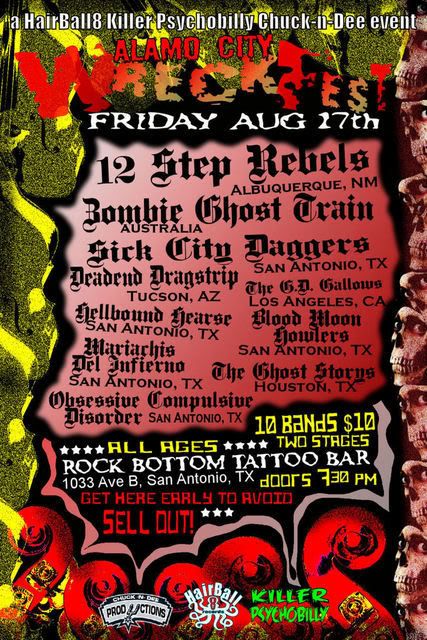 12 Step Rebels back together AND Zombie Ghost Train!!!

I am *SO* there!!! Besides, 12SR will need some new pix with the new lineup now that Ian is in the band too :) And it solves my prob of wanting to see ZGT more than once on this tour (I'll be catching them at Asbury Lanes on Aug 2 the night before the Philly/Camden warped show)

(
citizensugark will you be going???)

Busy packing, driving down to Virginia Beach tomorrow after work so I can get a good night's sleep before the Warped show on Tuesday, then driving back here immediately afterwards so I can hit the one at Merriweather Post in Columbia, MD on Wednesday - its gonna be a crazy week! Can't wait to see how the new camera works out at Warped!!