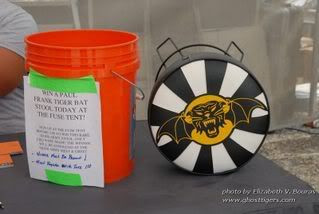 July 25th Warped in Columbia, MD

Here's some more shots from my 2nd Warped show which thankfully was local (no 4 hour drive LOL!) at Merriweather Post Pavillion.

Tiger Army came on at 12:30 on the "Lucky" stage - have tons more pix up on the ghosttigers site at www.ghosttigers.com/gallery/concert/Warped-Merriweather-2007.html. If some are a little washed out it is due to all the dust swirling around stirred up by the pit, had to keep cleaning off the lens tho the hood around it helped quite a bit!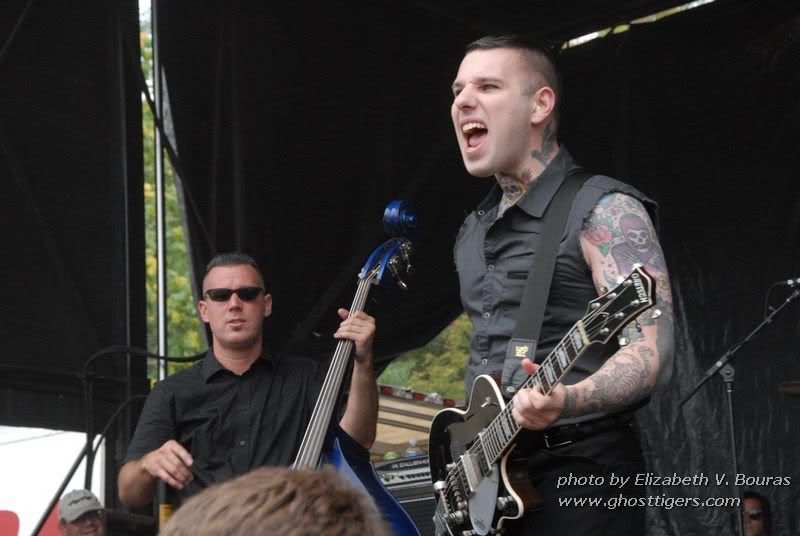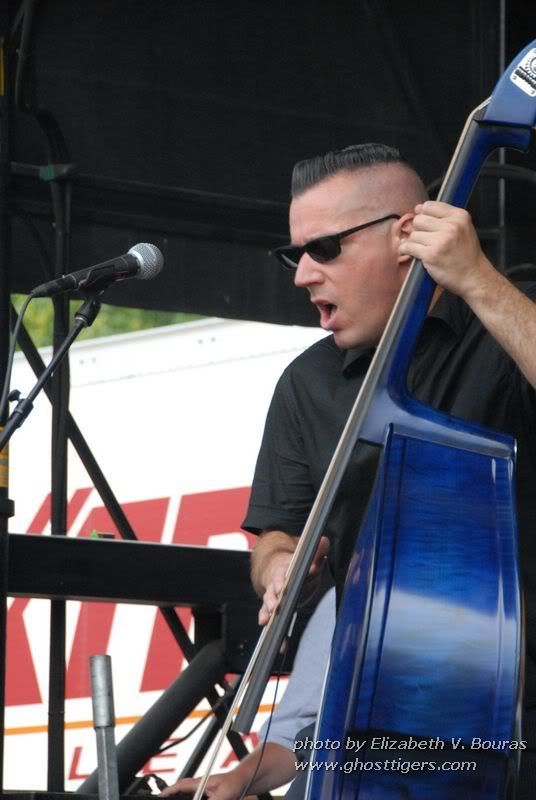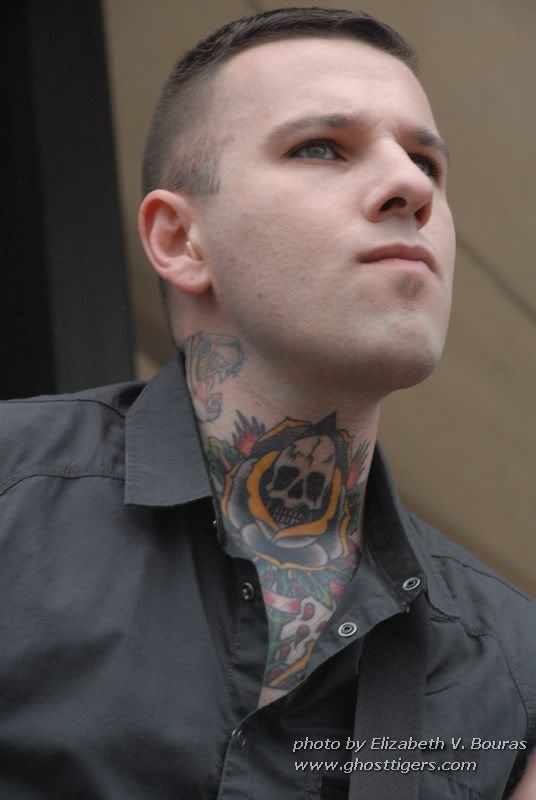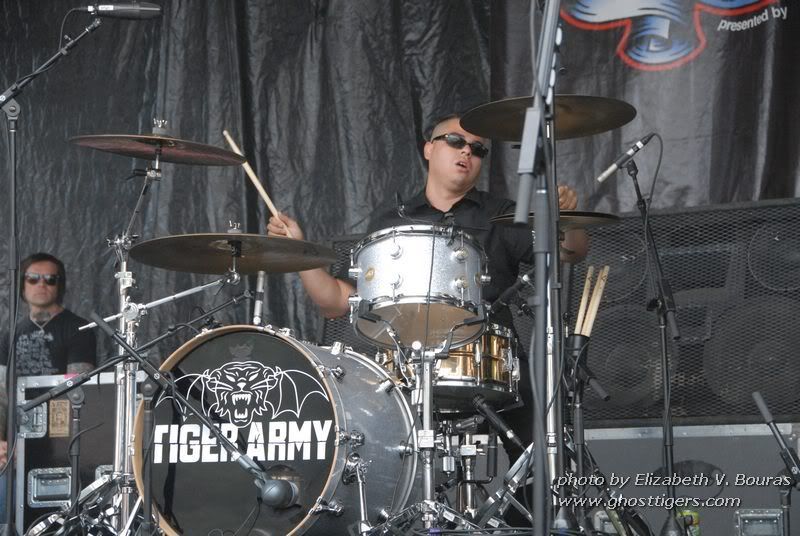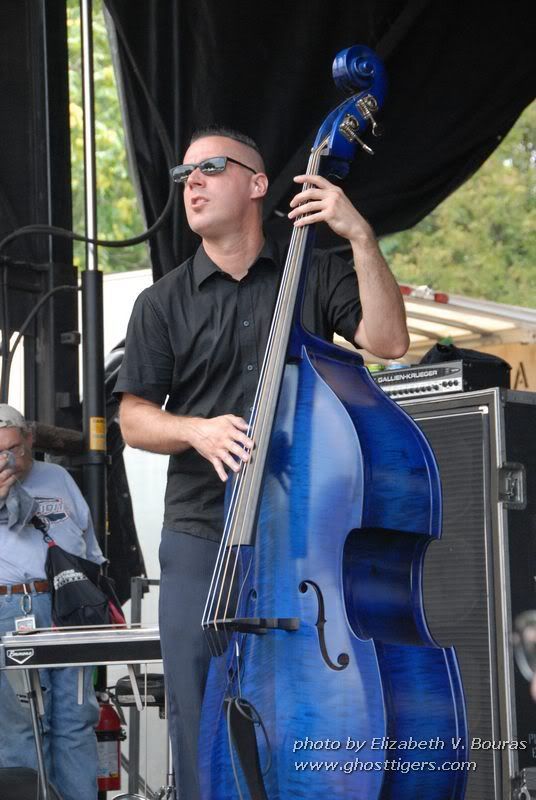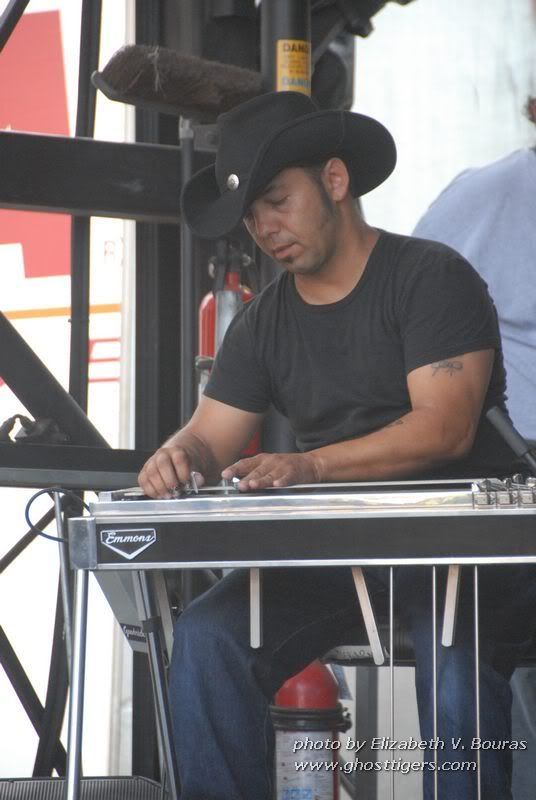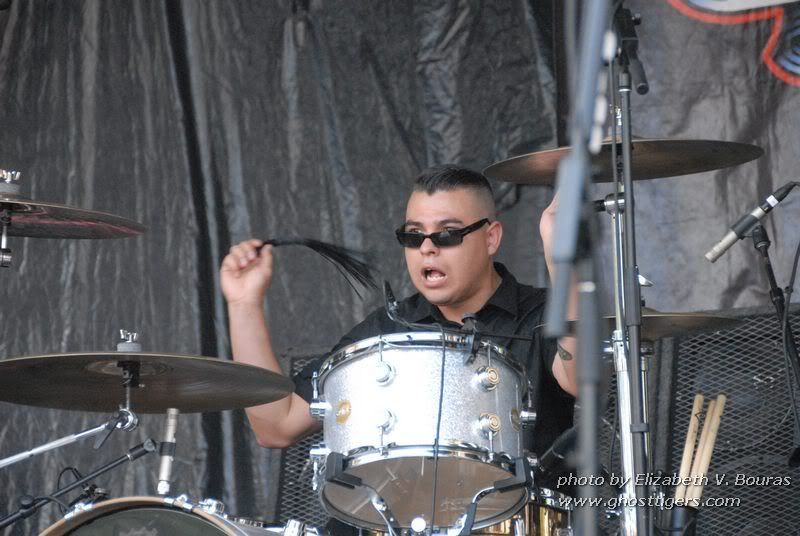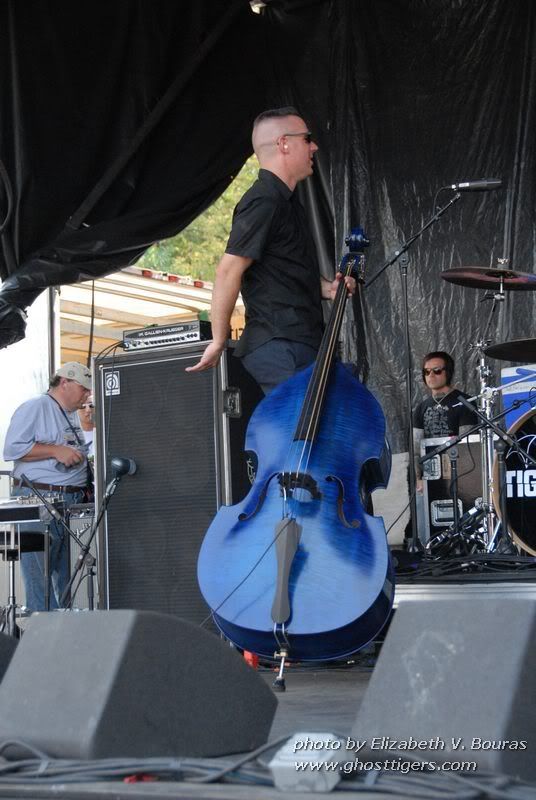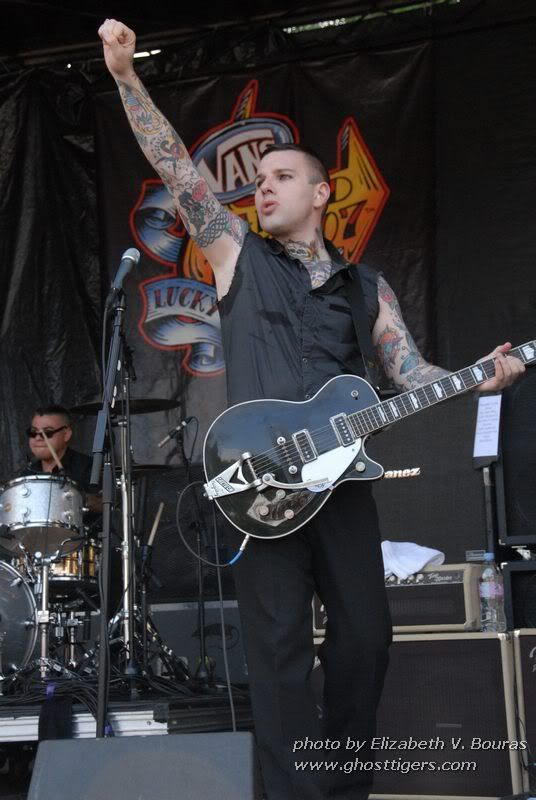 Here's Albert holding down the Tiger Army merch tent -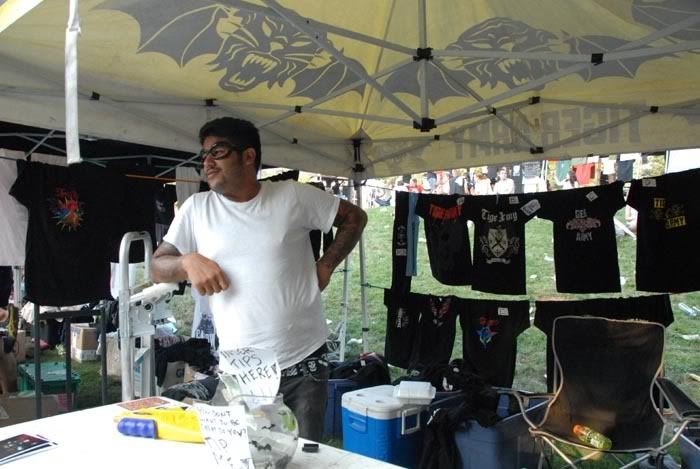 And Val representing Hellcat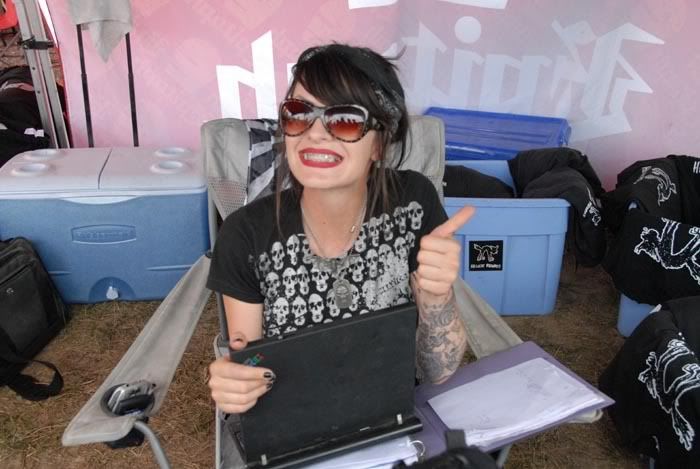 Tiger Army signing at the Fuse booth at Merriweather -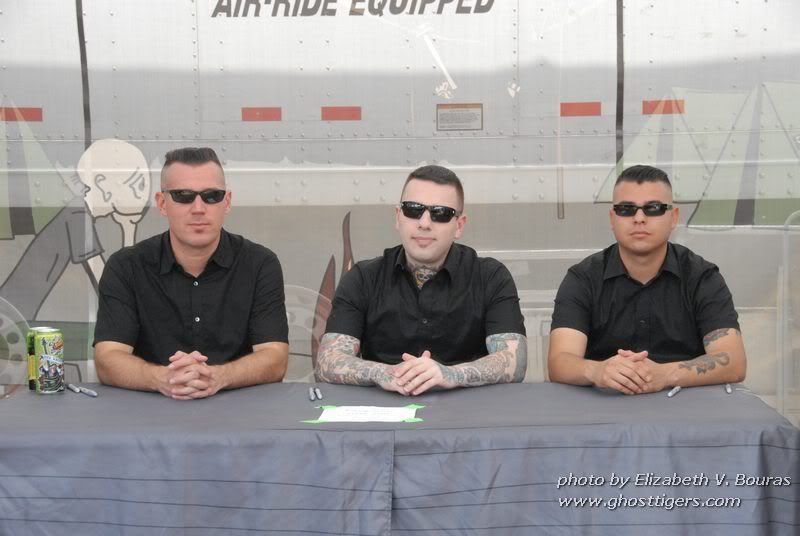 Tigerbat painted on a stool by artist Paul Frank that was given away -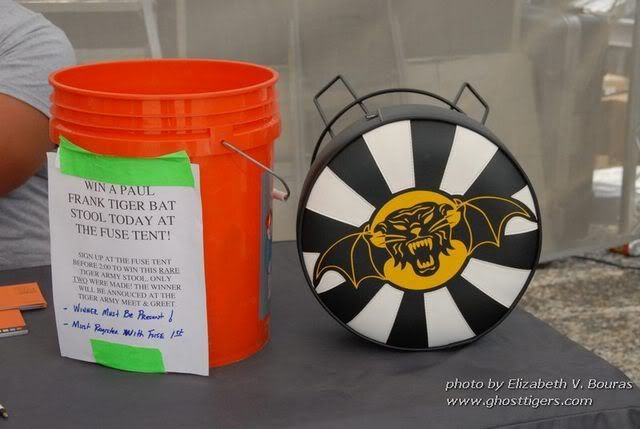 Nick 13 drawing a winner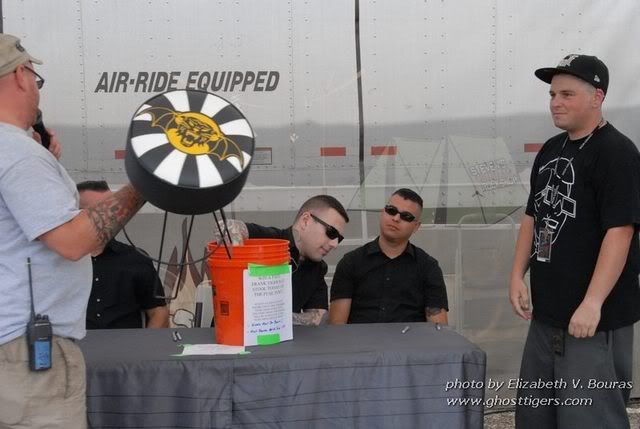 Lucky winner!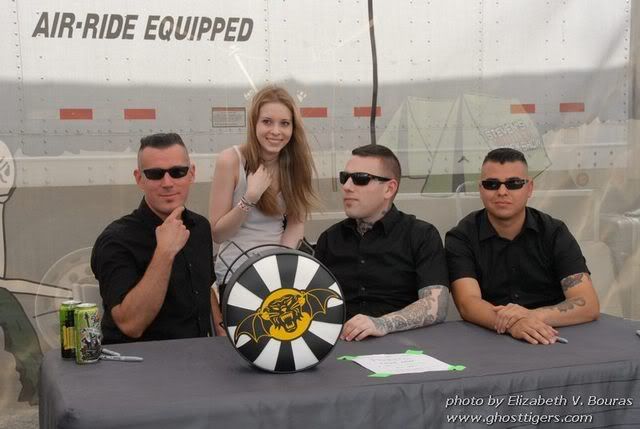 James signing the stool