Just spent the weekend relaxing & catching up on sleep, still recovering from the cough but gradually getting better. On Saturday I went down to AC Moores & picked up a nice wood frame & a marbled grey matt for the portrait of Nick 13 that Sarah gave me, now I have it hanging in my bedroom so I can lie in bed & admire it : )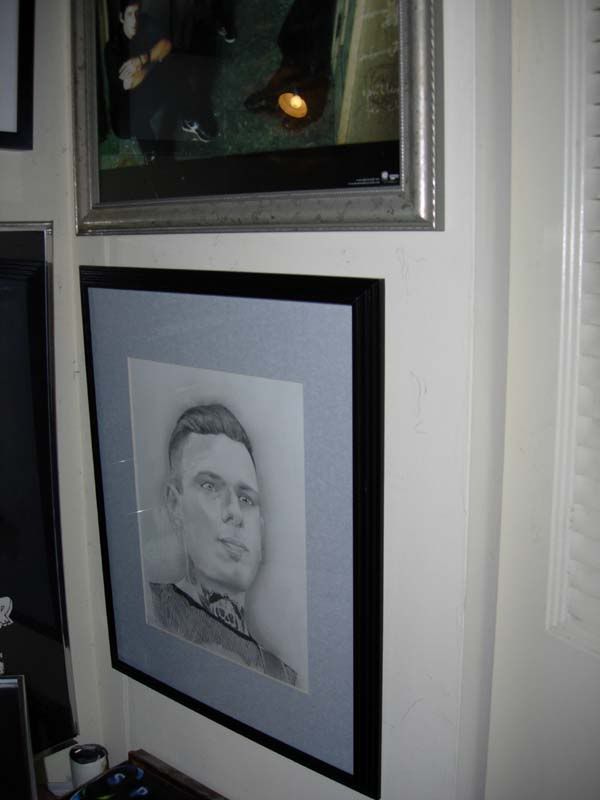 Went down to Georgetown today, stopped by Jinx Proof tattoos to drop off a holiday gift for Susan to thank her for all the great ink she's done for me this year, I got her a neat little necklace when I was out in LA at Serious on Melrose Avenue that has little tattoo flash style charms hanging off of it that I think she'll like : ) While I was there I picked up an embroidered hoodie with the shop name under a Baphomet sigil - I just found it very entertaining since the embroidery was in bright pink, or as I called it, "fluffy bunny evil" so I had to have it! (Embroidery on the back, zips up on the front).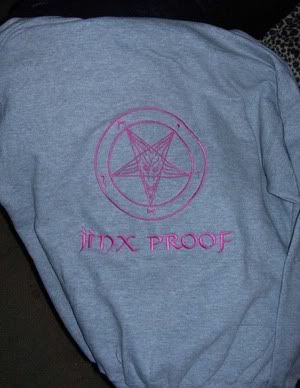 From there we hit the Body Shop & stocked up on some moisterizers and scented Body Butters and I treated Jree to a cheesesteak at the Cheesesteak Factory. It was diificult to resist the lure of Sephora and the MAC store but I somehow managed... Came back as it was starting to snow, hope it won't be a mess going into work tomorrow, now to make it thru the week & then Thursday I'll head up to NJ to join Marianne and Seth for Xmas!