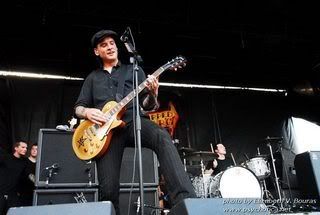 I've gotten to be a huge fan of the Alkaline Trio in the last couple of years - saw them first in '05 opening for My Chemical Romance and then in spring of '06 on their own tour - when I heard they'd be playing a handful of Warped shows this year I made a point of hitting 3 of the ones they'd be at in Camden, Long Island & Englishtown NJ & happily got some great shots. I wish I could have met them though - I'm a card carrying member of their fan club the Blood Pact and got into the meet and greet for Camden but unfortunately it was scheduled for the same time that Tiger Army was going to play so I had to make a choice. I do have my priorities.

Definitely my favorite satanic powerpop band :) Plus they get major points for being the only band I know to cover both the Misfits and the Sisters of Mercy. Wait, I think Cradle of Filth did too but its still a cool thing.

More pix on my website:
www.psychotica.net/alkalinetrio



this is the funniest photo - I can't believe I caught the glasses flying off Matt's head -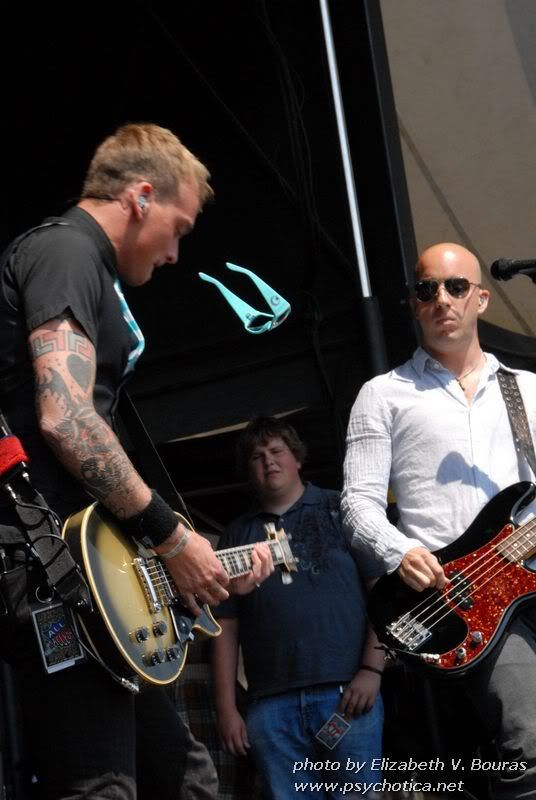 they were fighting him...