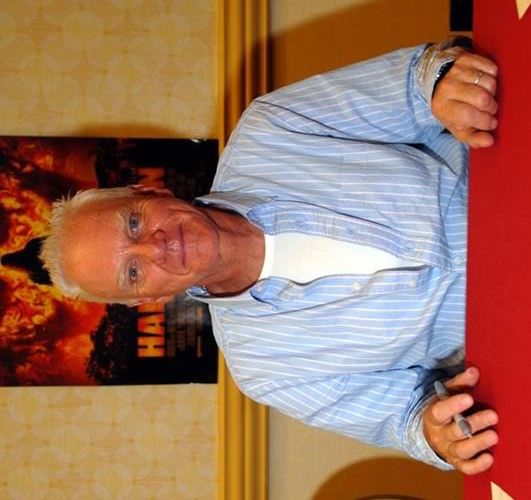 Headed up to the Hunt Valley Marriott this morning for Horrorfind - the con was actually a bit disappointing as there were a LOT less people than in previous years & the dealers room was noticiably thinner with a lot of established booths missing; however the upside was not having to wait in line for autographs as long as prior years (the waits for George Romero & Alice Cooper had taken many hours...)

So we got to meet one of my all time favorite actors, Malcolm McDowell who was very charming and friendly, super nice guy, he really perked up when I mentioned how fortunate I was to have seen him onstage in the off Broadway production of the play "Look Back In Anger" & said he thought that was some of his best work. He happily posed for a photo & I also took one of him with Chris who got him to sign his "Time After Time" one sheet; I opted instead for a nice framable photo.

Chris also got to meet Udo Kier who looked like he'd been out partying way too late; Malcolm was chiding him "Wake up Johnny and put your eyedrops in!". Also met Charles Cyphers, star of John Carpenter's "Assault on Preceint 13" among other things who signed Chris's DVDs for him & gave Chris a poster he also signed for Chris's dad who had taken him to see it at the drive in when Chris was a kid :)

Saw a fellow who made amazing hand made horror and monster dolls - I didn't have any $$ to spend but I got some photos & his business card. 6 Warped shows in 2 weeks = no spending $$! LOL!




Chris and Malcolm McDowell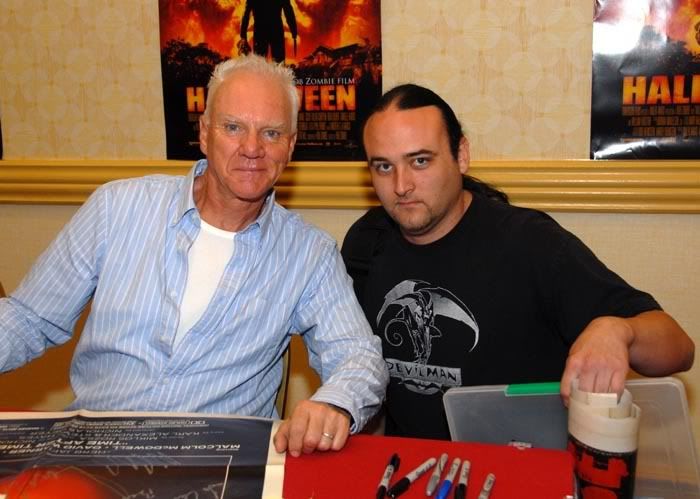 my signed photo from Malcolm-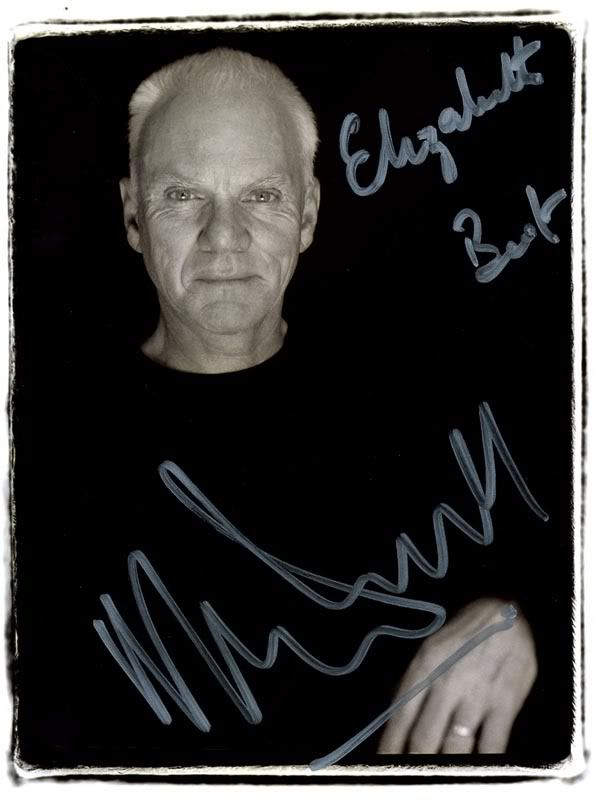 Chris and Udo Kier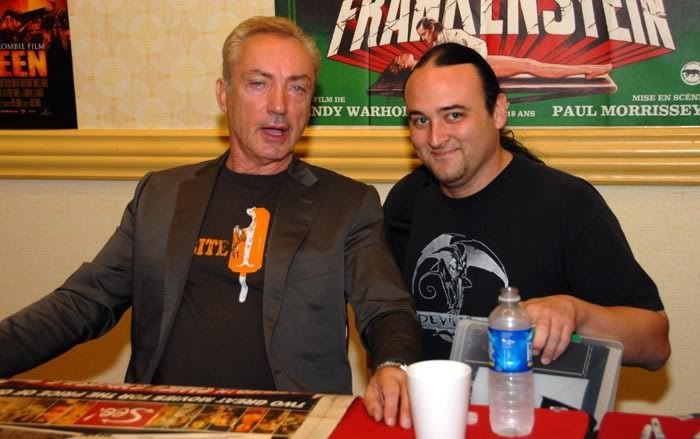 Udo Signing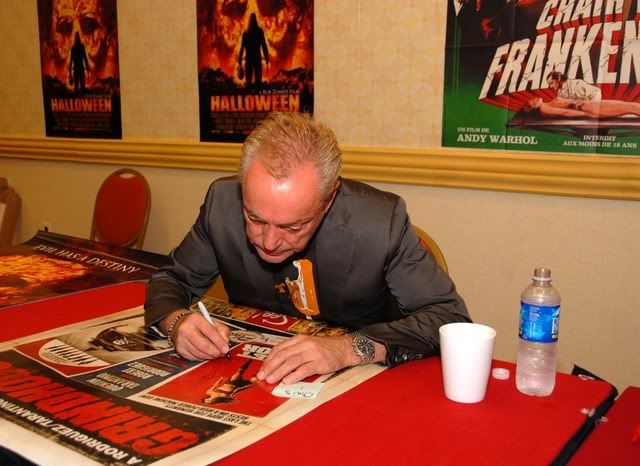 Costume from upcoming Rob Zombie remake of Halloween on display: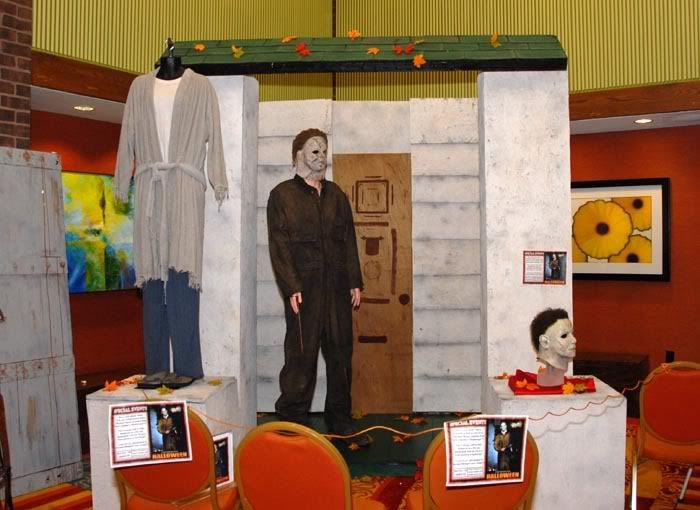 Cool mannikin-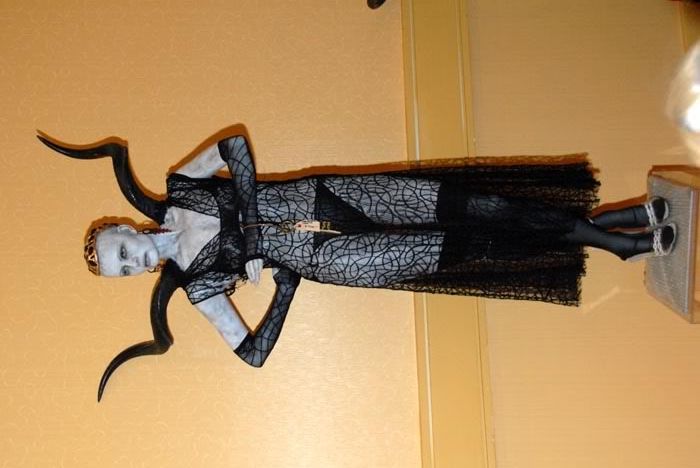 Bat Creature in hall-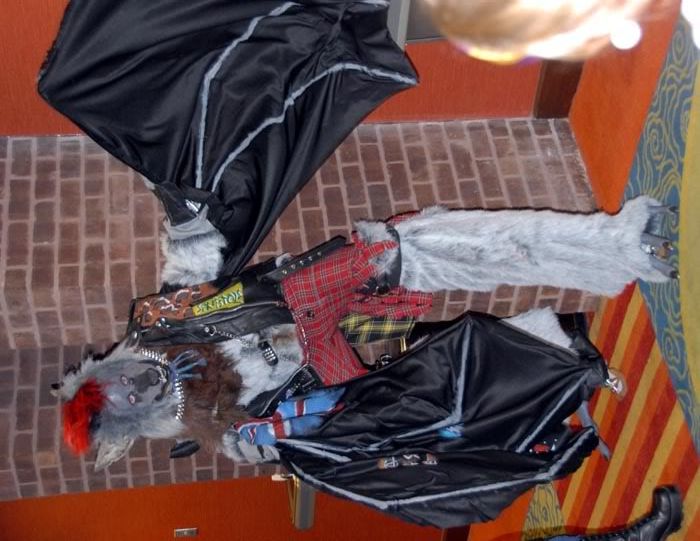 neat dolls by Terry Cruikshank: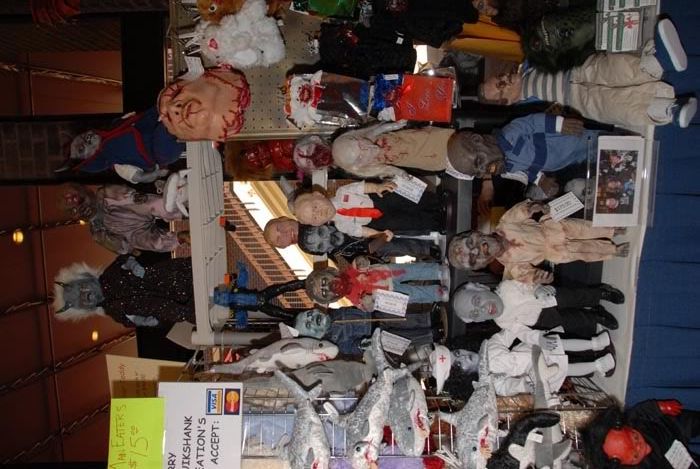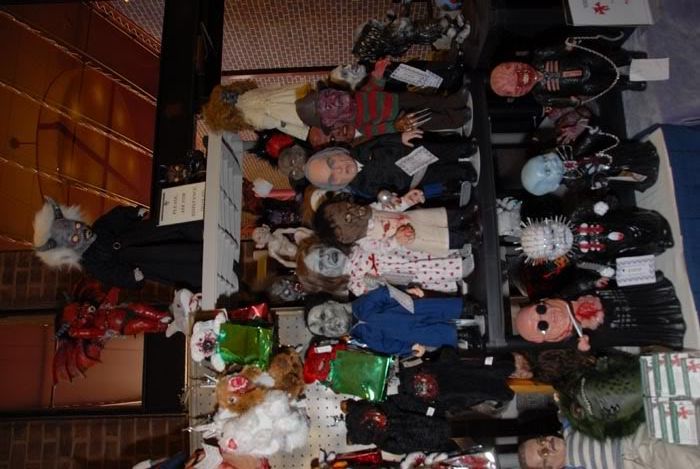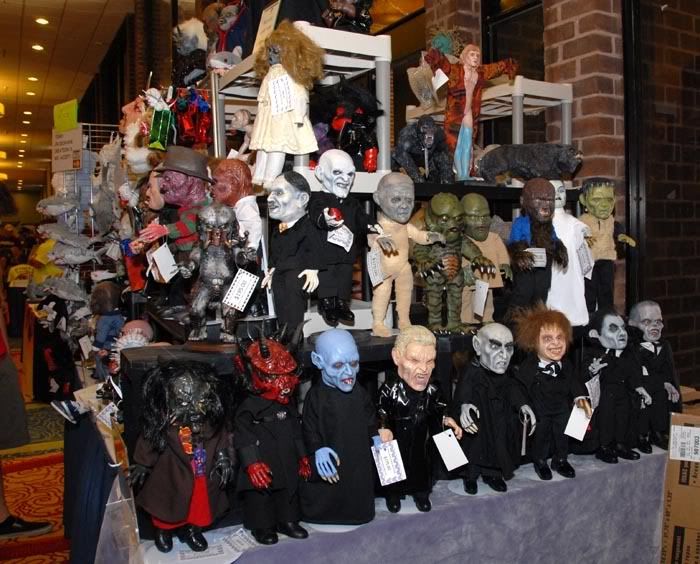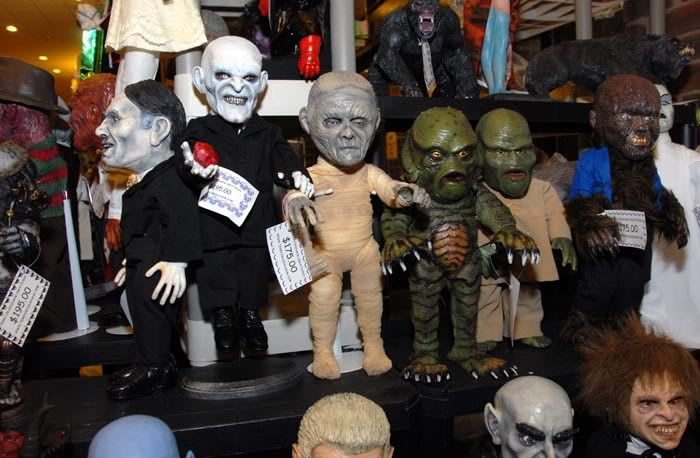 cool hearse parked outside -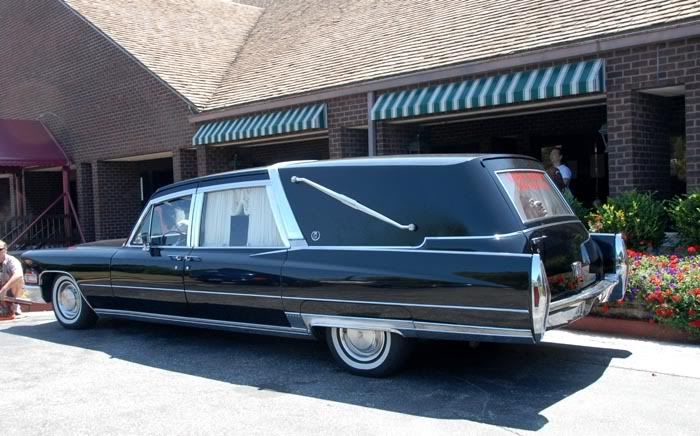 check out the vanity plate!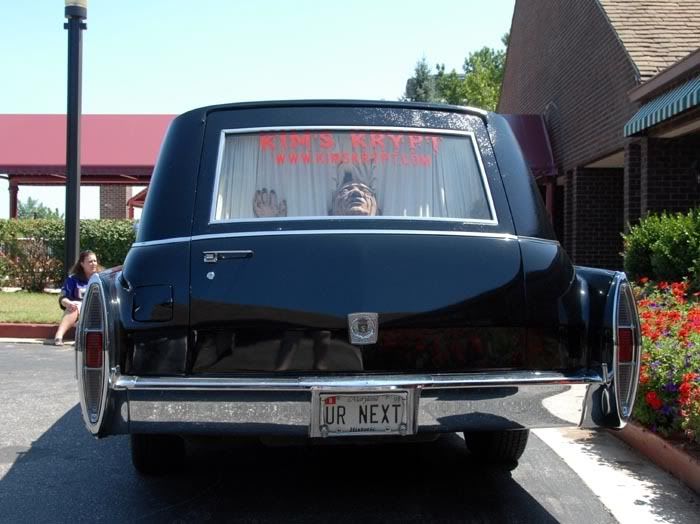 Afterwards we checked out CELEBRATED SUMMER records in Towson. Chris has just sculpted a really neat figure of their space kitty mascot they are going to release as a limited edition toys kinda like the Kidrobot dunnys.