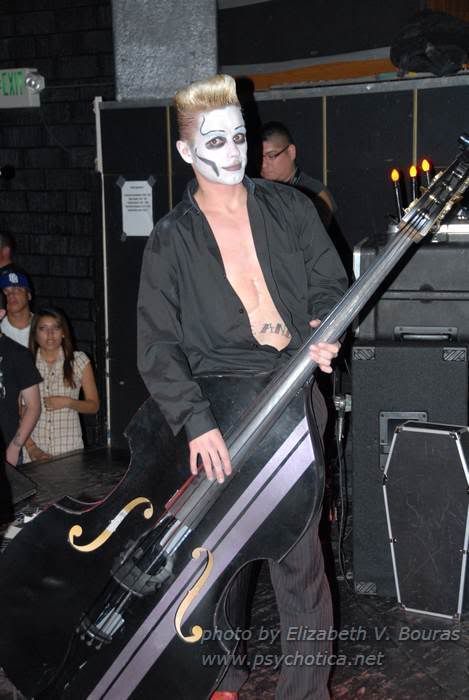 You just can't be depressed around those guys as they are so upbeat & sweet and funny...I went over to the Showcase yesterday afternoon & found them loading in & told them what had happened & that they'd have to help lift my spirits this weekend & got lots of hugs & Captain Reckless told me I should move to Australia so they could take care of me :) I definitely have promised to visit them & plan to next year.

The show was REALLY REALLY good & the crowd was really into them & lots of people shouting out requests & singing along more so than at any of the other shows I'd seen this year. I was even able to momentarily forget everything for a while & enjoy myself again & got some great photos from the side and the back of the stage.

And Stu dedicated "Mystery Woman" to Jree during the show (I can't remember exactly how he introduced it but I was standing on the side of the stage taking pix & he pointed at me & said it went out to "our friend Elizabeth who's dear friend Judy passed away yesterday so this is in memory of Judy" and I started crying but it was so nice of him. Stu & Aaron certainly remembered her (Jared wasn't in the band then) & were very upset to hear what happened & I told them that the only thing that has held me together for the last 2 weeks was thinking about how much fun I'd had with them in Texas & how much I was looking forward to seeing them out here. And I got many many hugs.

Tonight is the show in Hollywood with Viva Hate so I will get to see Geoff & Kamilla -and my friend Kristen is coming. Amelia told her what happaned & I've been playing phone tag with her since but she'll be there tonight.

I'm glad I got on the plane, being surrounded by a lot of friends is much better for me than being home right now. Even the Black Rose Phantoms were happy to see me & Ozzie came over & gave me a big hug when he saw me outside before the show & I got some nice pix of them too. And afterwards after ZGT left for their hotel I had a late night bite at Dennys with my buddy Louie & we talked until about 3:30 in the morning.

I tell ya, the music keeps me going. I just have to keep myself busy so I don't stop & get depressed; its probably as well I have so many trips lined up to a ton of Tiger Army shows plus Danzig is coming. I'm kinda like a shark, I gotta keep moving or I'll curl up and die.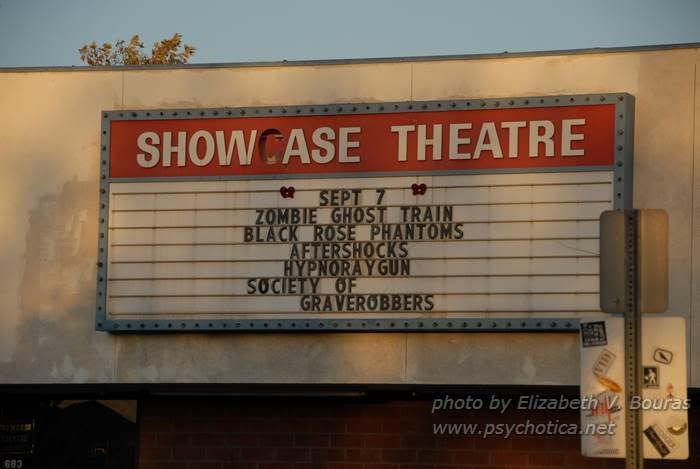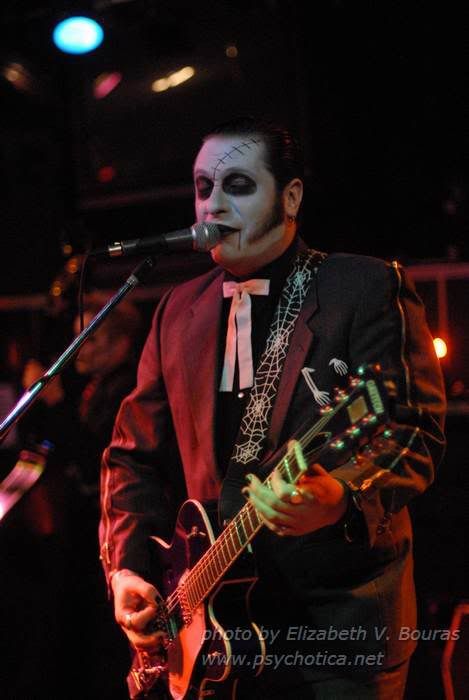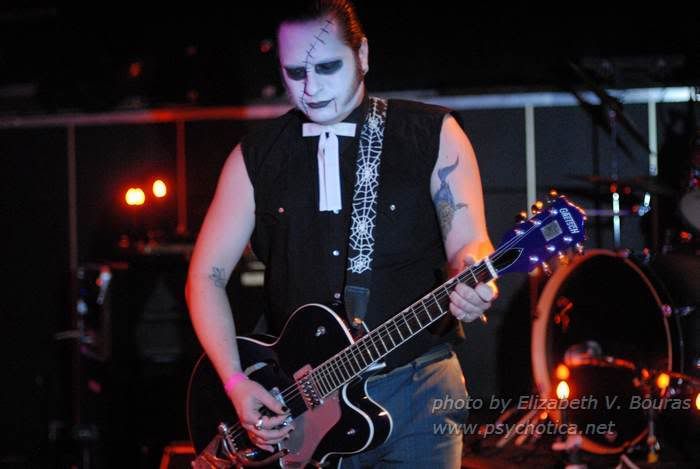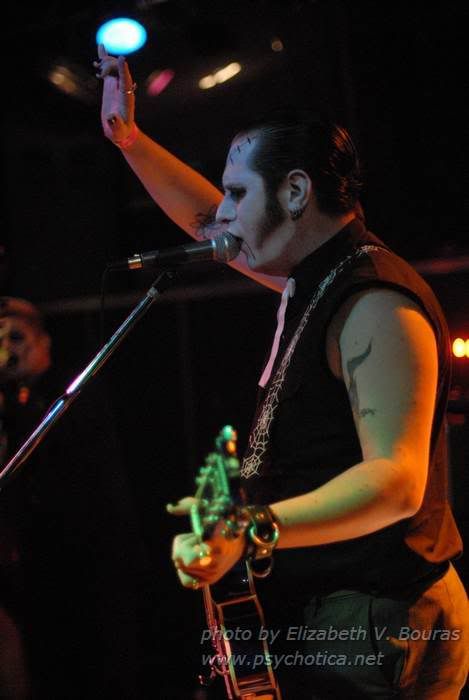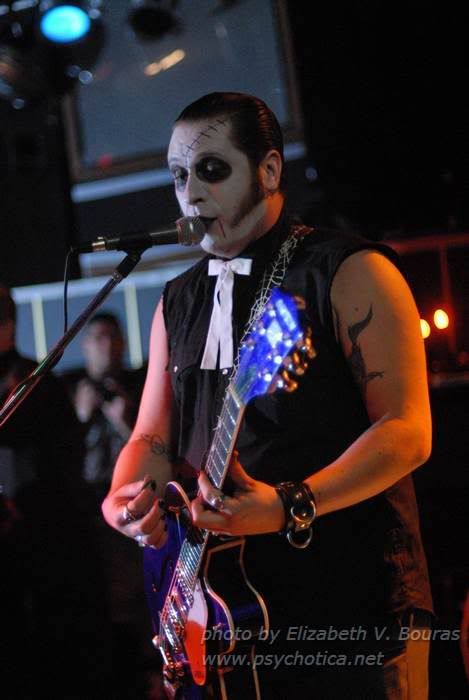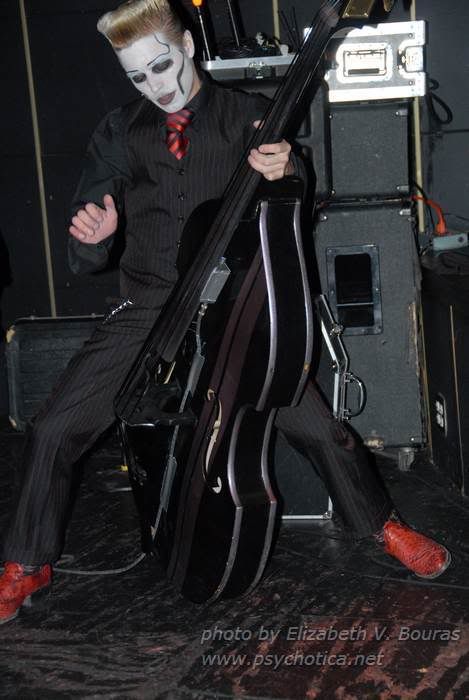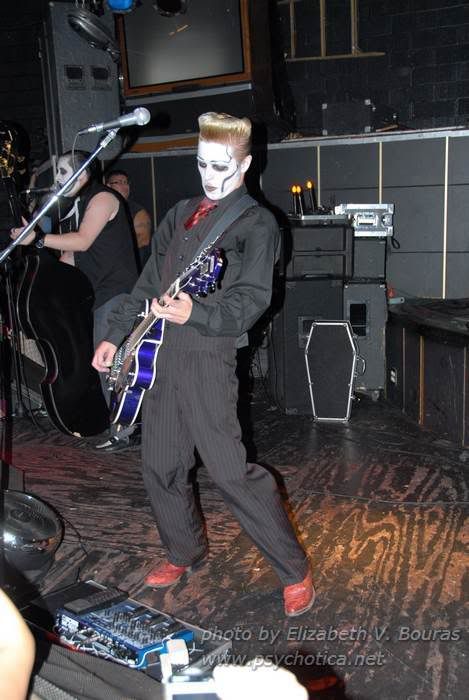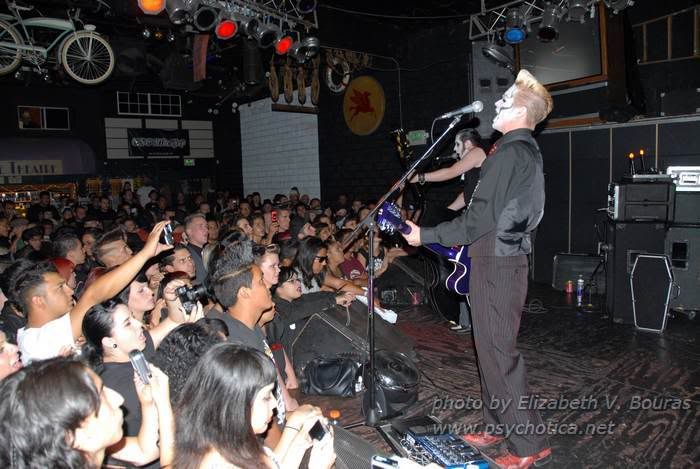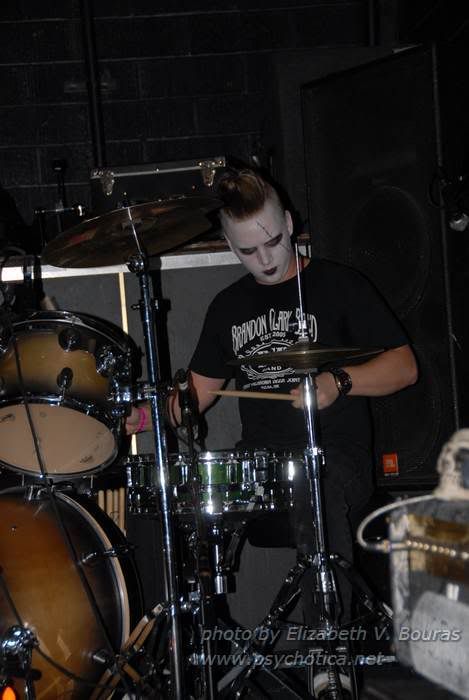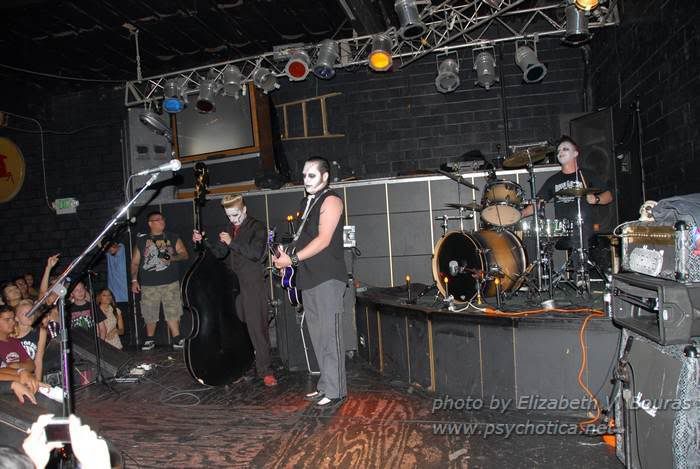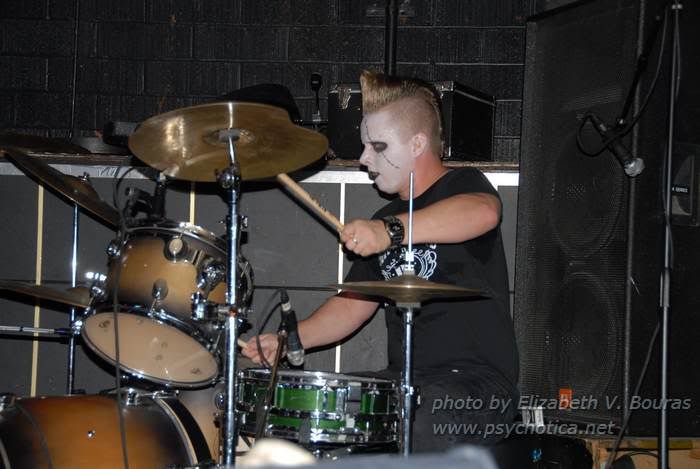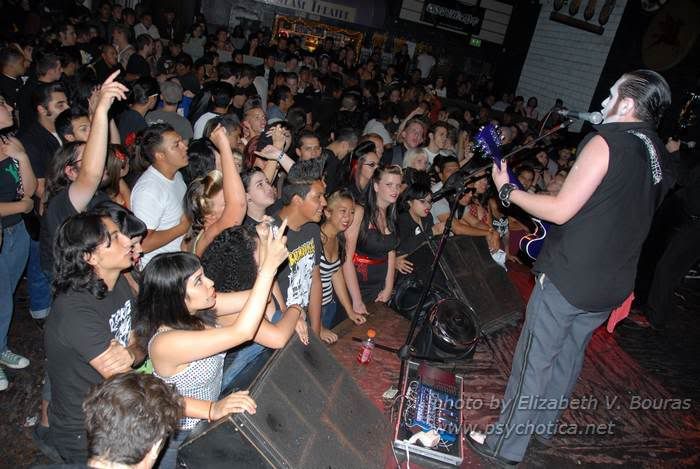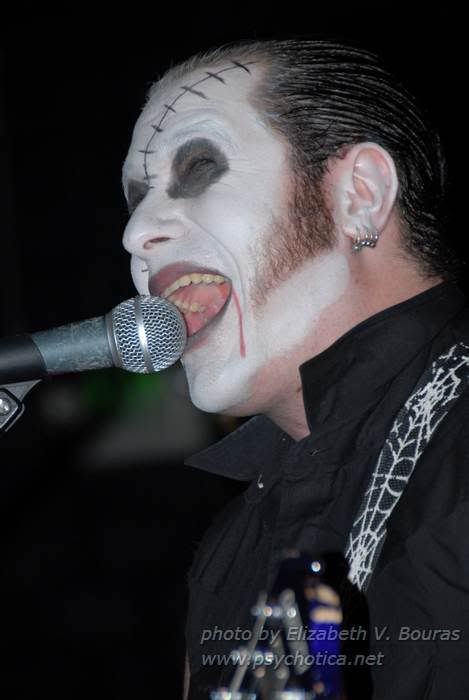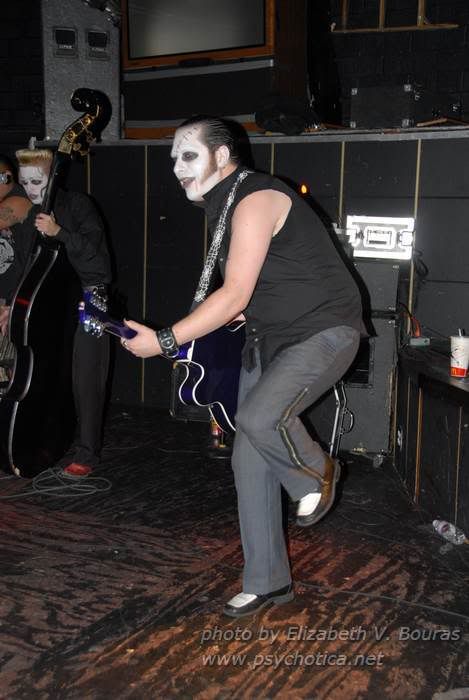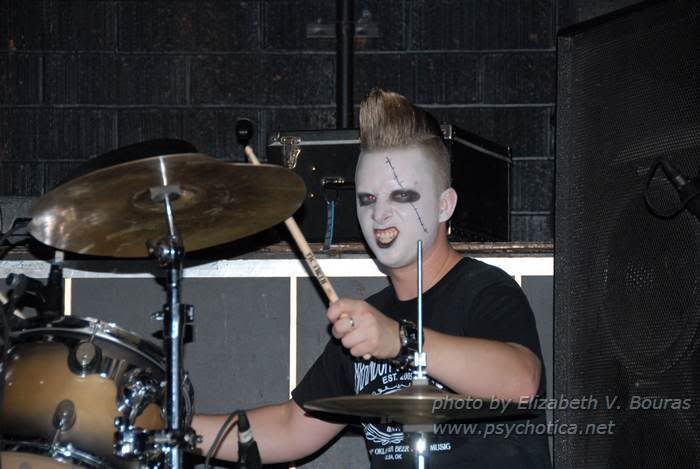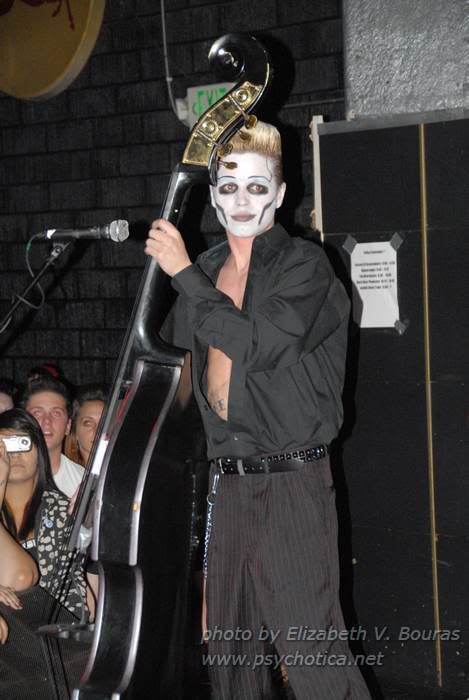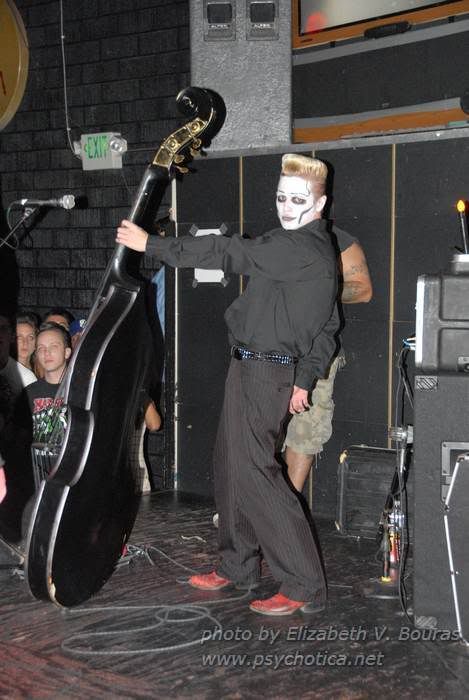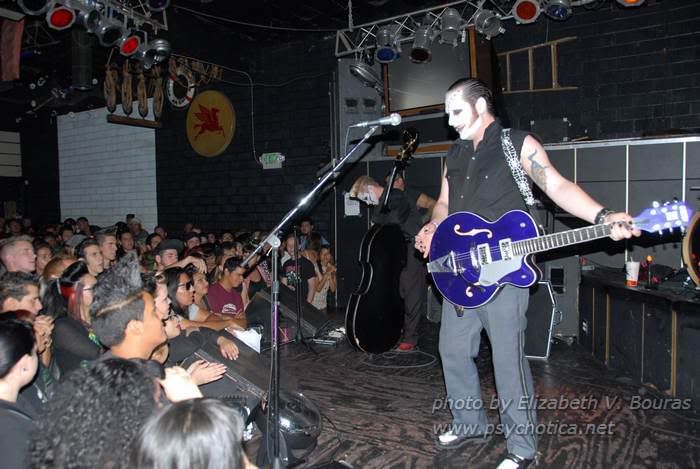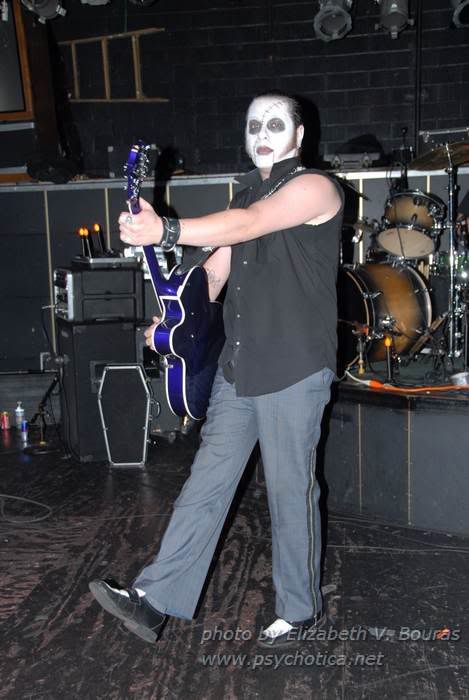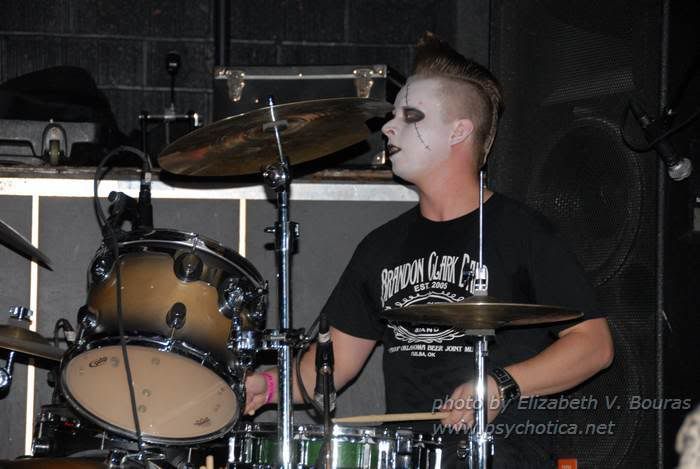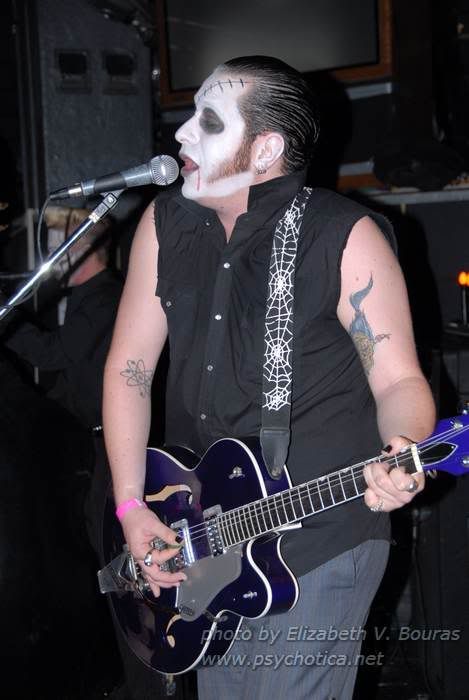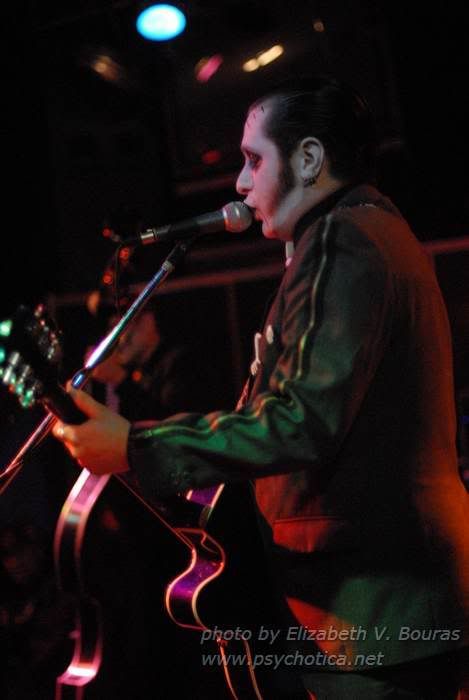 Paula made me promise I'd get a picture of them with the cookies we made for them (since they enjoyed the last batch so much last month) so Stu obliged as the other 2 had gone back to the hotel to change.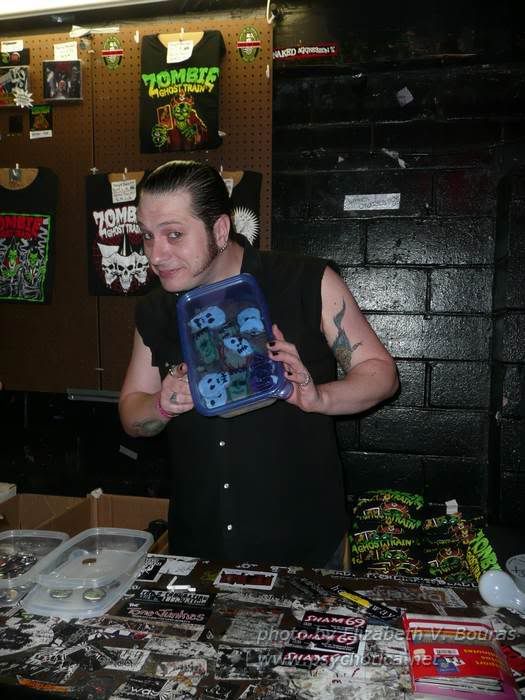 Liz and Zombie Ghost Train (got them all in one place!)