We felt right at home when we landed at Oakland airport last night & saw how they had decorated the gate area :)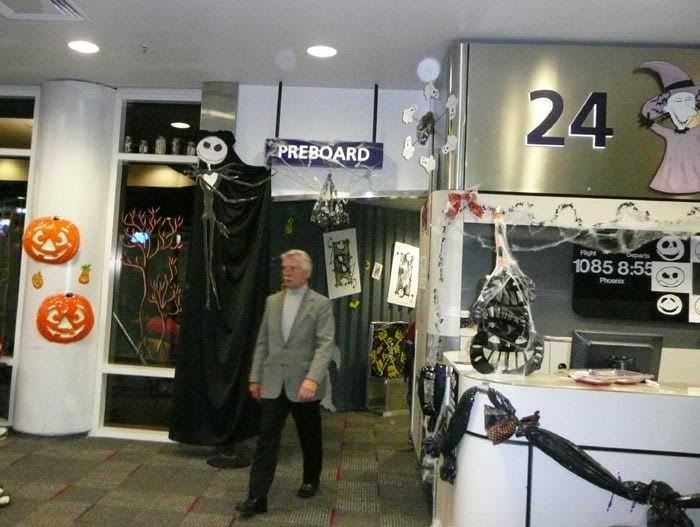 We won the rental car lottery, they were outta cheap cars & upgraded us to Luxury class (!!!!!) so I am tooling around in a 30K Chrysler for the next week!

Now we're in Santa Cruz looking forward to tonight's Halloween show by Tiger Army, the Street Dogs and Love Equals Death!