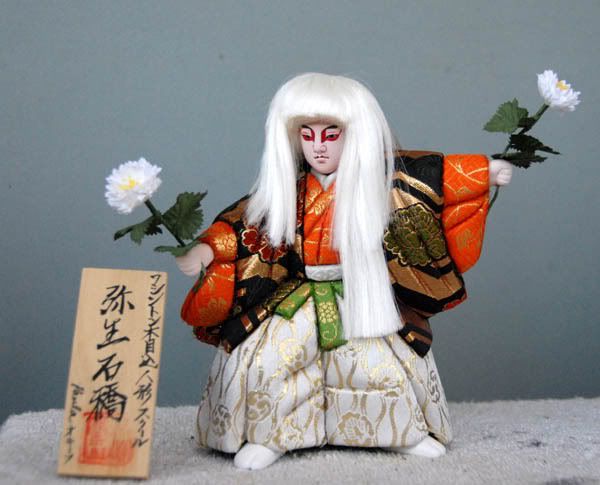 It was nice to have both Christmas Eve & Christmas off from work this year so I had an almost unprecedented 4 days off in a row at home with no real demands except catching up on sleep which was a real luxury. I did get a tempting bribe to paint somebody's horse resin so I spent some of that time airbrushing a dappled grey Arabian stallion who is pretty enough.

Yesterday Paula & I wanted to go out and find a nice Christmas dinner since neither one of us can cook much (that was always Judy's job, sigh, she was a great cook), I scoured the local papers for ads to see what would be open & found an ad for a Christmas buffet at the Hilton hotel in Rockville....we drove down yesterday to find the ad was a typo, the only buffet had been their breakfast but at least they were serving dinner so since we were already there & they were open we stayed & had a wonderful butternut bisque soup, salad, entree (Paula had turkey with stuffing and I had prime rib & twice baked potatos) & dessert. Probably our best option as the only other places we'd spotted that were open were New Fortune chinese & Kenny's sub shop. It's damn eerie driving down a deserted Rockville Pike...

Paula has been taking classes in making traditional style Japanese Kimokome dolls for some months now & for Xmas gave me a very pretty Kabuki Lion Dancer doll she made - beautiful workmanship & these dolls use the most amazing brocade fabrics.

The kitties enjoyed the toys we gave them (a "kitty stocking" and some furry mice) and got quite stoned on catnip and were very amusing as they rolled around on the floor looking cute.

At least I survived it, I know I really lack any holiday spirit but its been a rough few weeks, feeling very lonely & haunted by the past. At least I can escape for a few days over new year's as I go visit my old friend Steve.




closeup of Lion Dancer: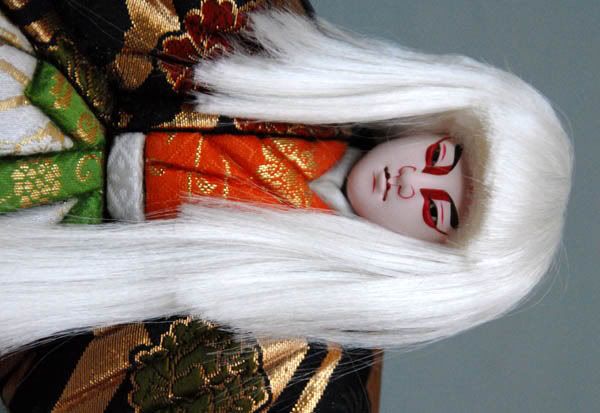 Our black Tim Burton Xmas tree :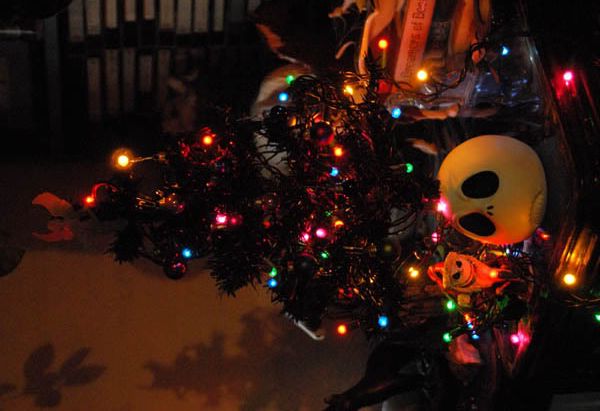 Spooky enjoying his cat toys -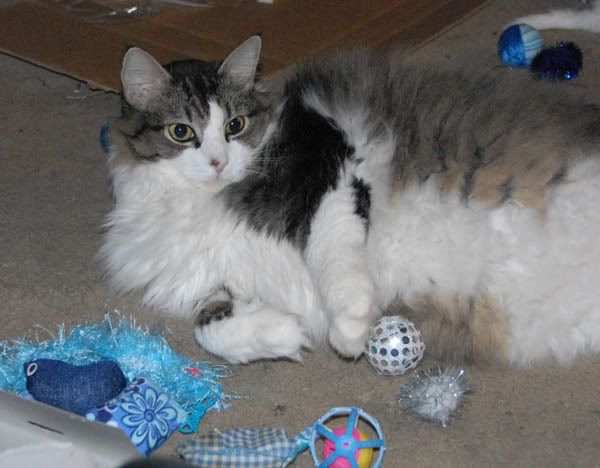 And Rissa digging in -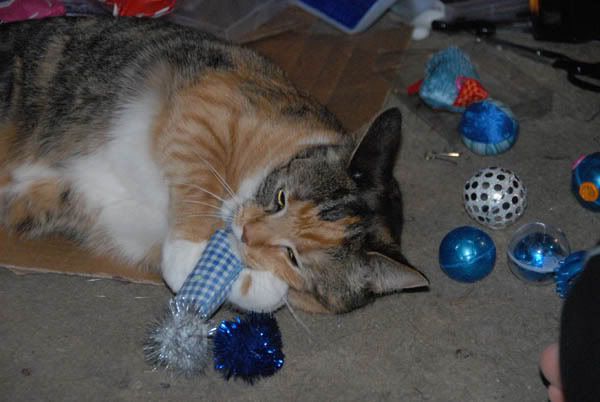 My presents to me -

Camille Rose Garcia vinyl doll of Sadie & Katie, the conjoined twins -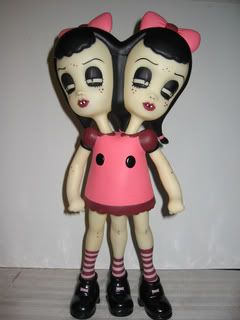 Michael Hussar's latest glicee print of Hans Memling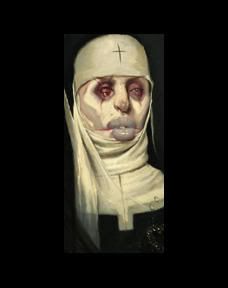 Also ordered a few books - the Absolute Sandman Volume 2 (finally arrived!), Camille Rose Garcia's "Tragic Kingdom" and James Jean's "Process Recess" plus the Buffy & Angel boxed DVD sets.