Since its so damn hard to find any original work by Marty Emond (him being gone nearly 4 years now & having lived most of his life in New Zealand little made it to the USA) whenever I see a piece pop up (once or twice a year) I try my best to snag it.

Heritage Auctions recently listed two nice painted pieces, one a splash page from "White Trash" of the pink caddy & this pinup styled cowgirl. I got outbid on the White Trash piece which is actually OK as I already have a really nice painted page from it but am thrilled to add Cowboygal to the Liz collection :)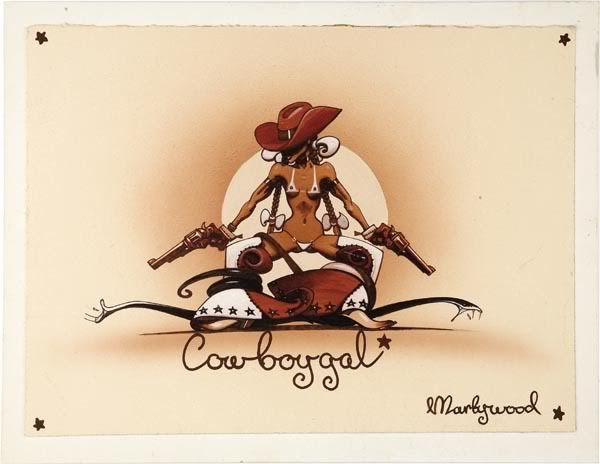 Poking around tonight I found that Illicit Clothing did a T shirt and a work shirt based on this! (They also did a shirt of the "Lover Destroyer" painting I have) - very cool!

Sigh... I can't help to think what Marty would be doing if he was still around.