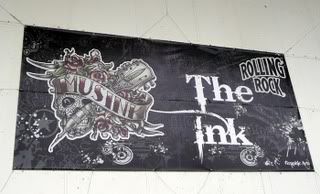 Finally catching up - the weekend before last I made it out to SoCal but barely.... I intended to take the 9:30 AM flight from BWI to LAX but we got hit by a nasty snowstorm that turned into an icestorm, and being the chicken that I am who refuses to drive in inclement weather I called SuperShuttle & got to BWT nice and early...onbly to wait an extra 4 hours while the flight that originated in New Hampshire was delayed, and finally arrived & had to de-ice and then stopped in Nashville & de-iced all over...

So while I was originally due to LA in early afternoon I didn't get there until evening & was too pooped to do anything & ended up skipping the concert I was going to photo (Time Again's record release at the Knitting factory) - major bummer...

At least I got plenty of sleep for the next day & headed down early to Orange County & caught up with Alex & Rachel and we headed off to the MusInk tattoo & musicfest in Cosa Mesa put on by Kat Von D & the LA Ink crew which was a ton of fun! There were about 150 different artists there hard at work, a whole building full of vendors of cool stuff & that night a great concert in store - Throw Rag, The Guana Batz and Tiger Army!

I resisted getting any more tattoos there since a) I don't have much $$ and b) I tend to think bigger in terms of tattoos than ones done quickly in an afternoon and affordable LOL and c) not wanting to spend all day on a plane with a fresh sore itchy spot! But Alex got one on his lower leg in script that says "Stay Fresh" (I think he plans a sprig of broccoli over it.

Watched the Saturday competitions for color work & saw some very nice stuff :)

(MANY MANY pix below!! And see next post for concert stuff!)



sorry some of these are kinda grainy, I was trying to use available light where possible

some of the backpieces in the color competition -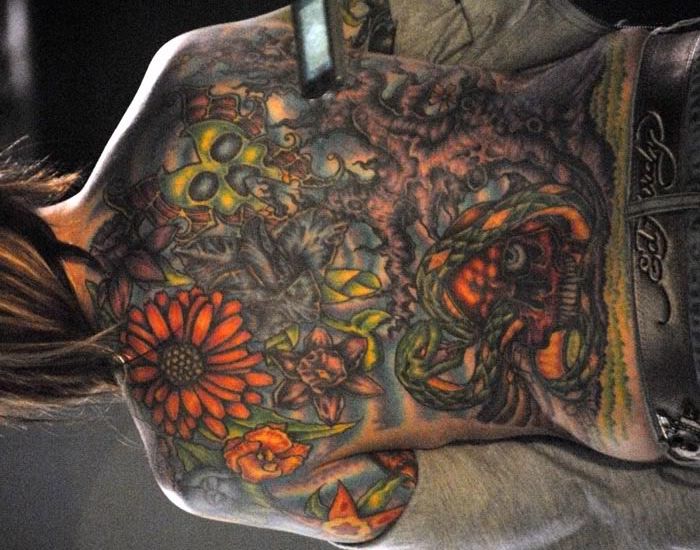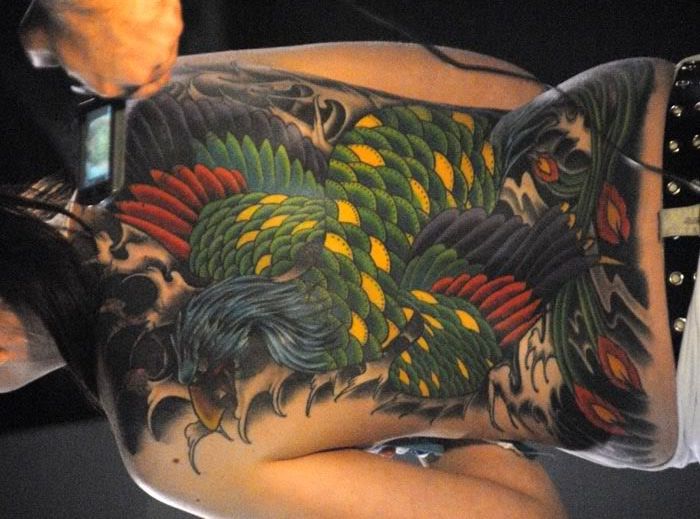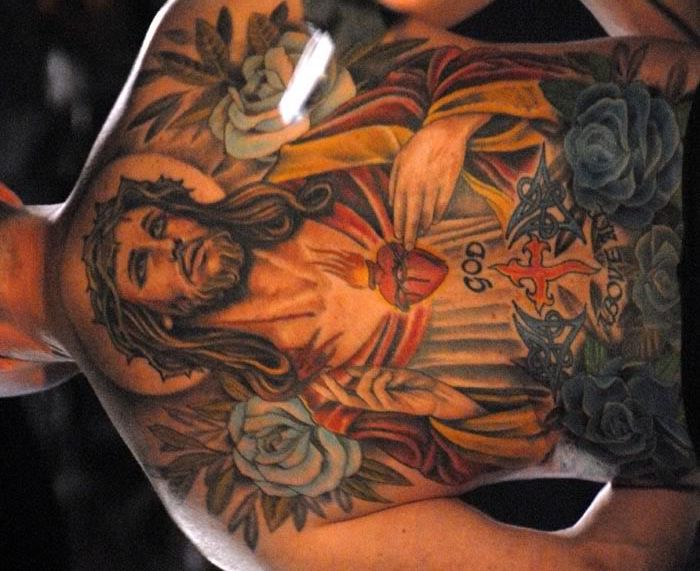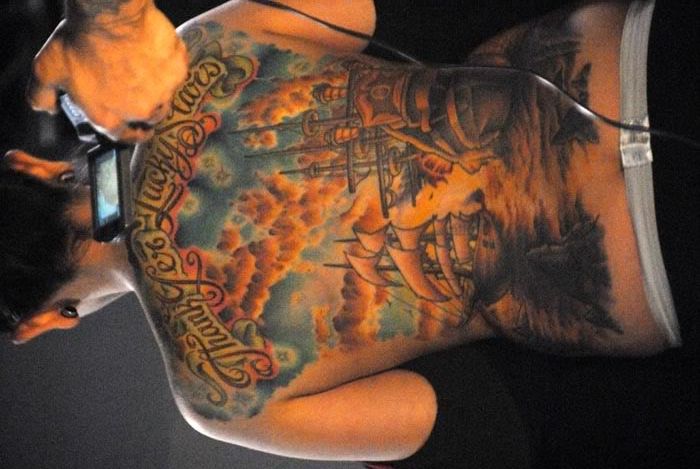 obligatory 9/11 firefighter tribute...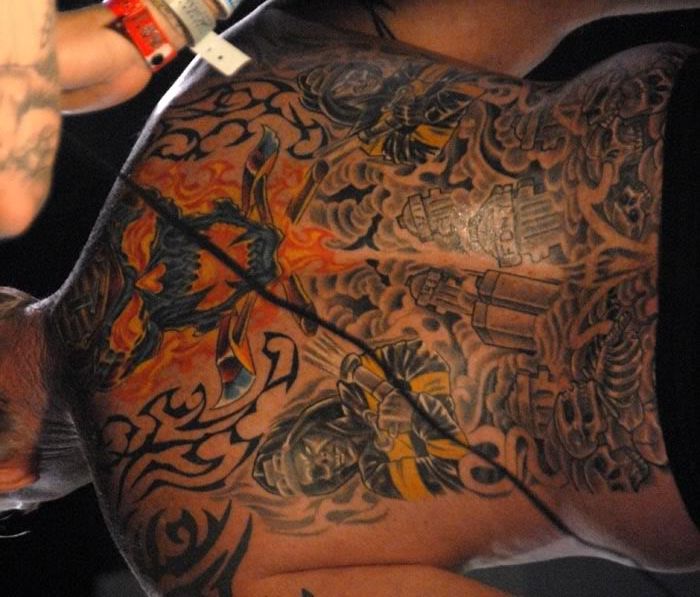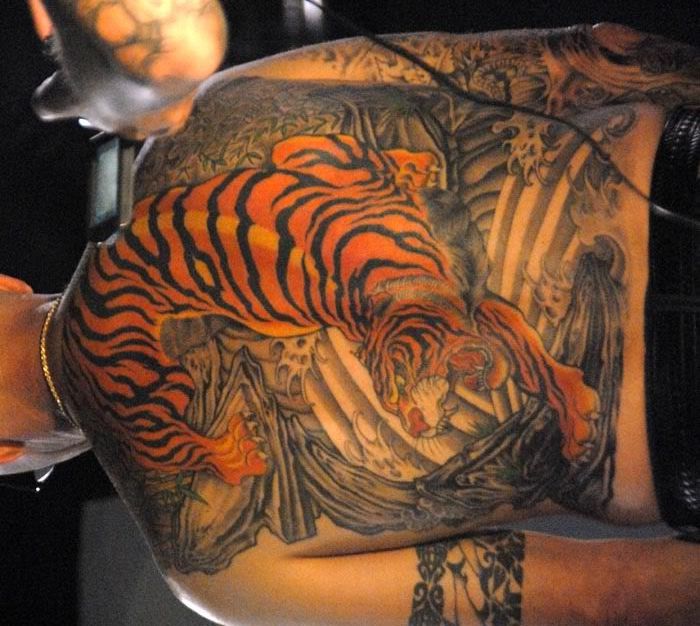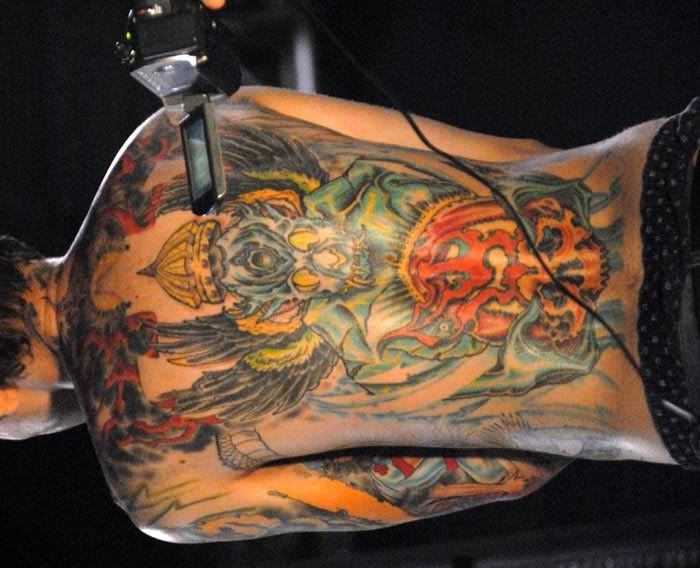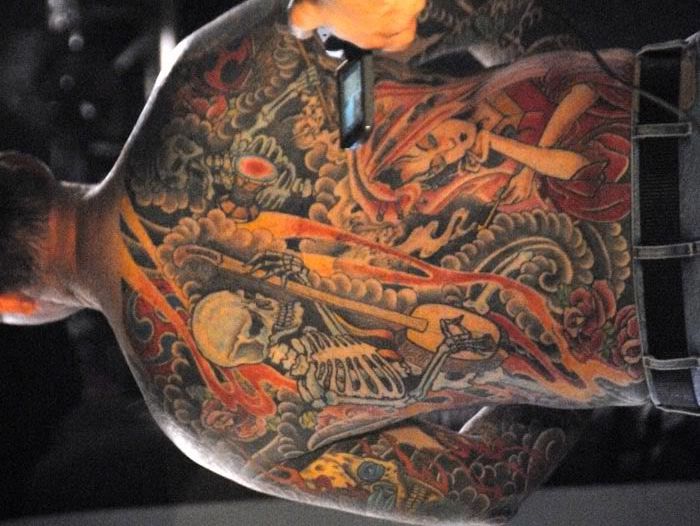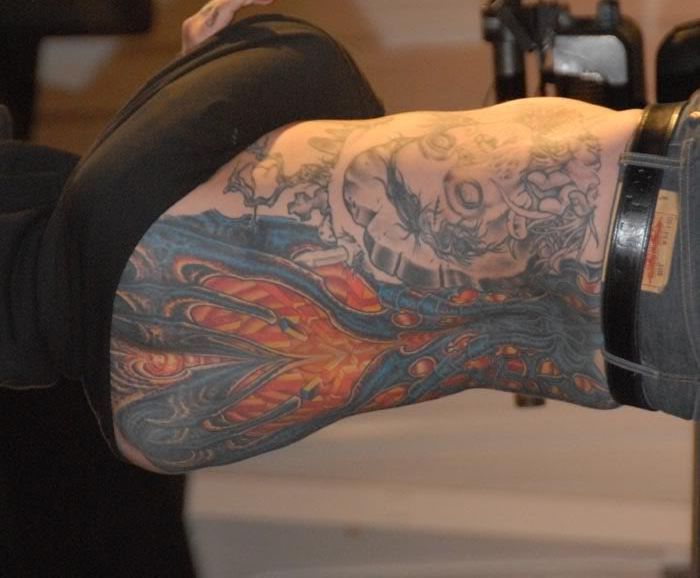 Traditional style competition: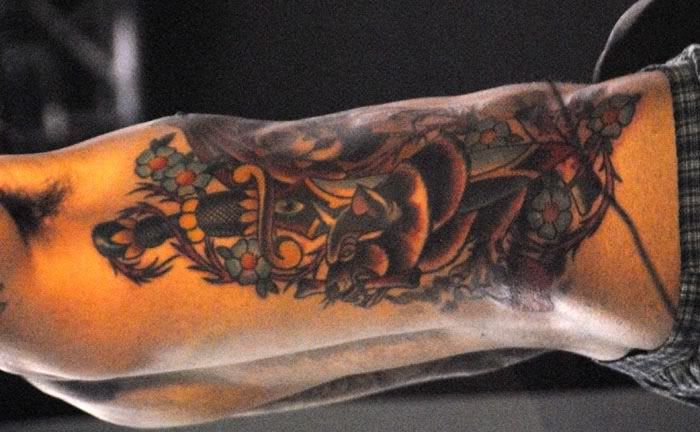 small/large color (other than backs)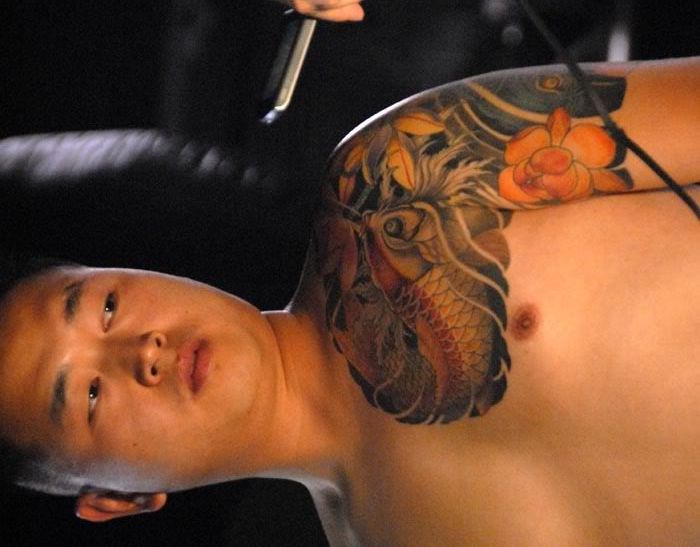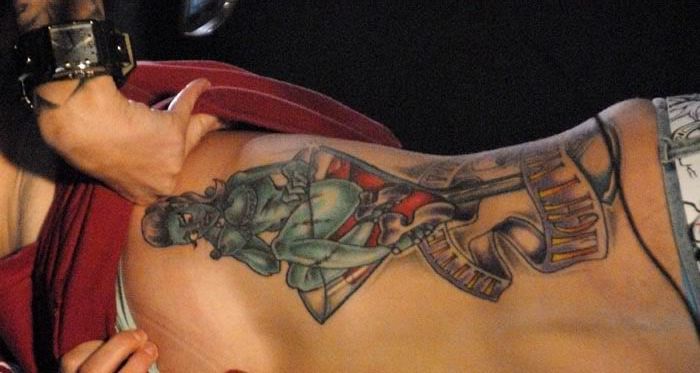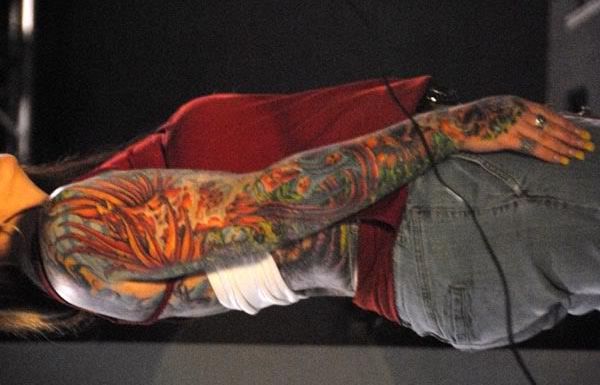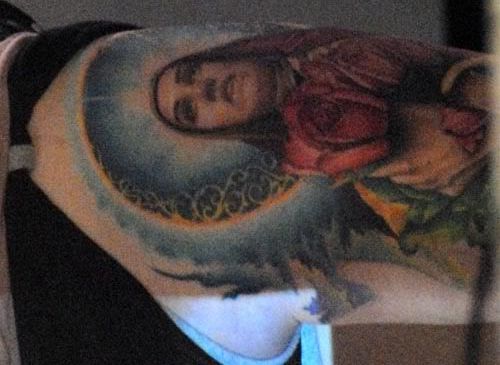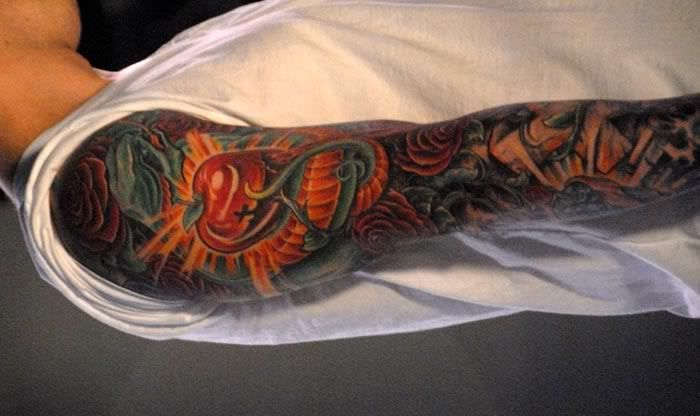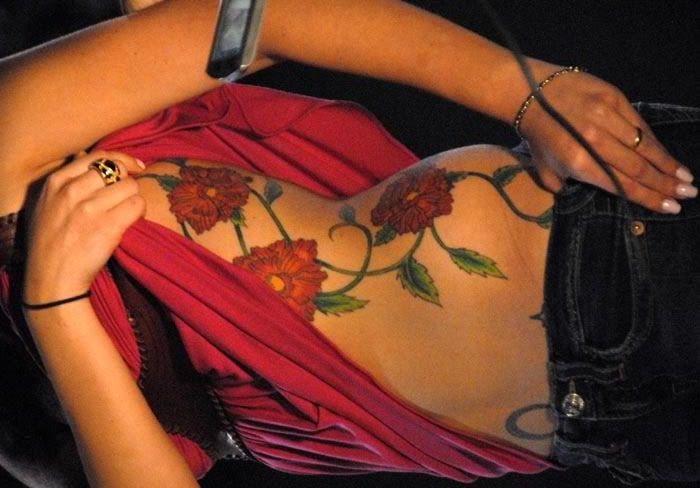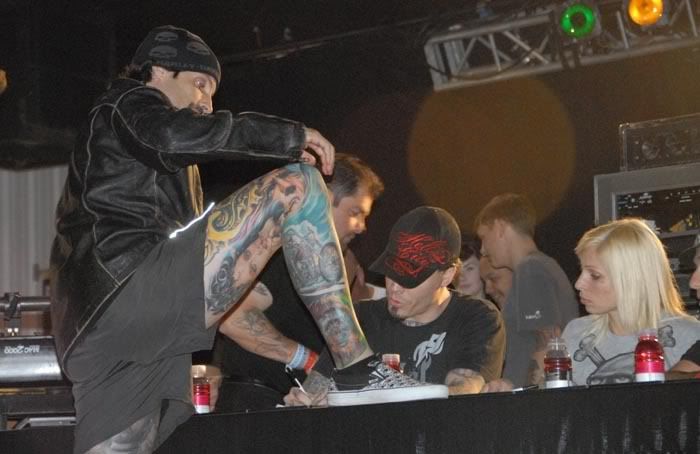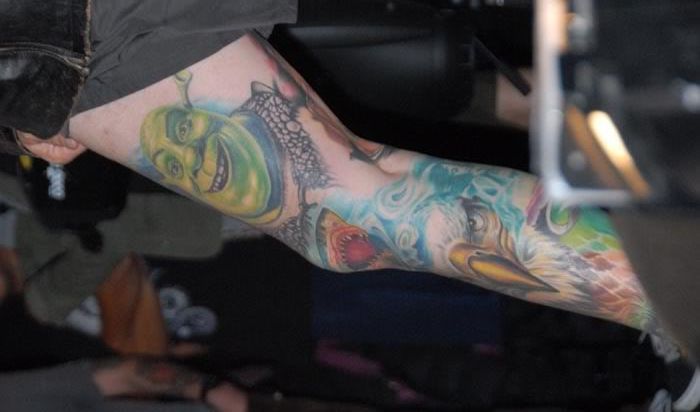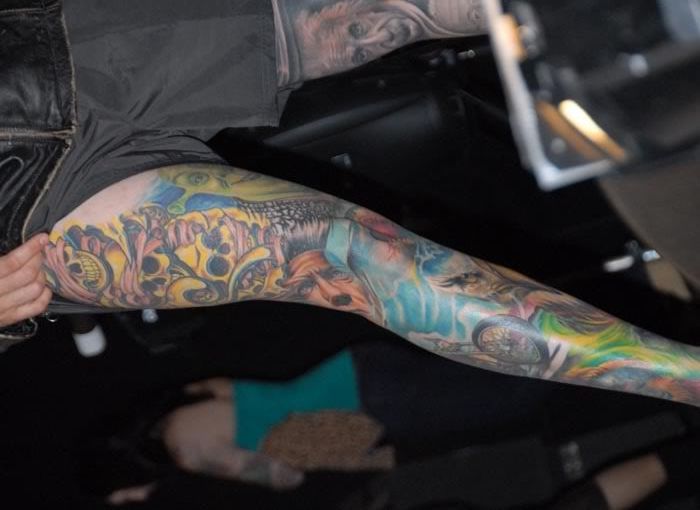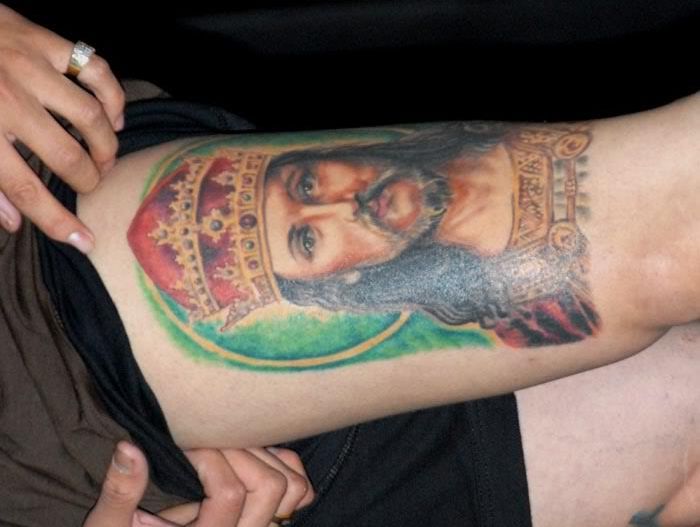 they were filing with a video camera to broadcast on the screen so people further back could see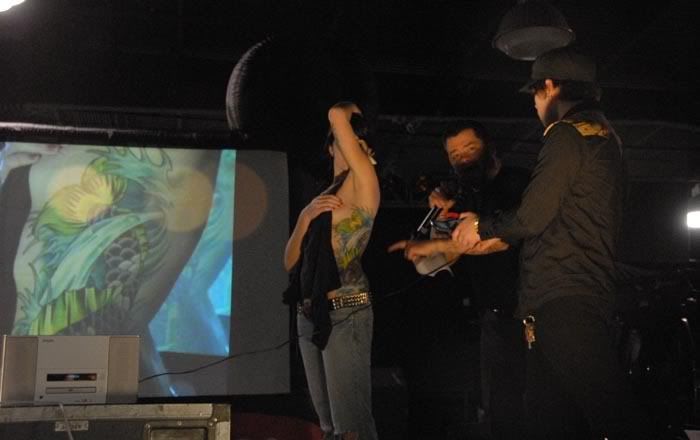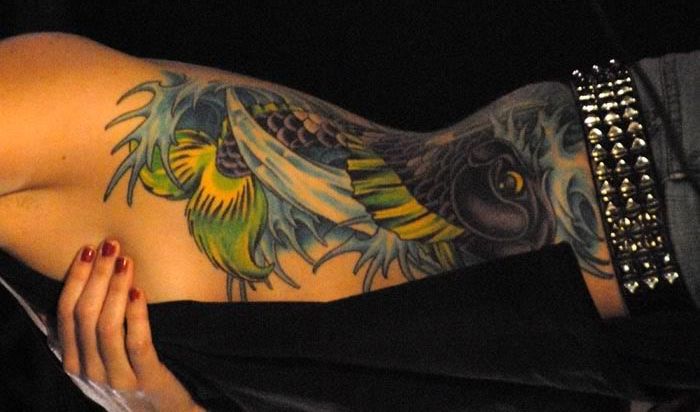 This guy was very popular walking around with his pet monkey :)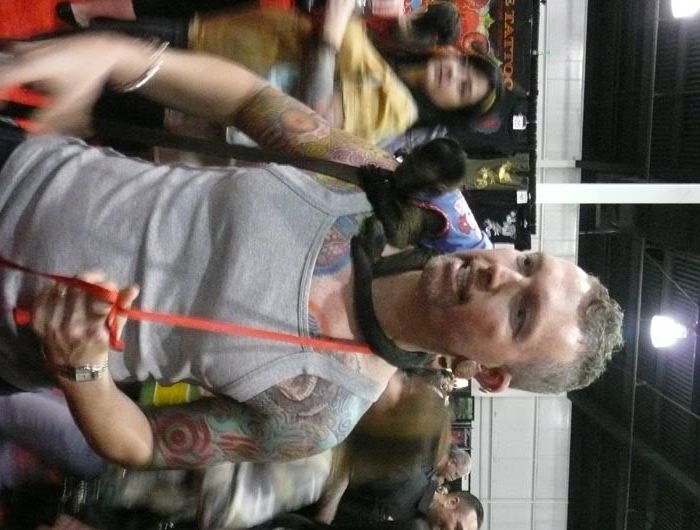 the amazing Bob Tyrell -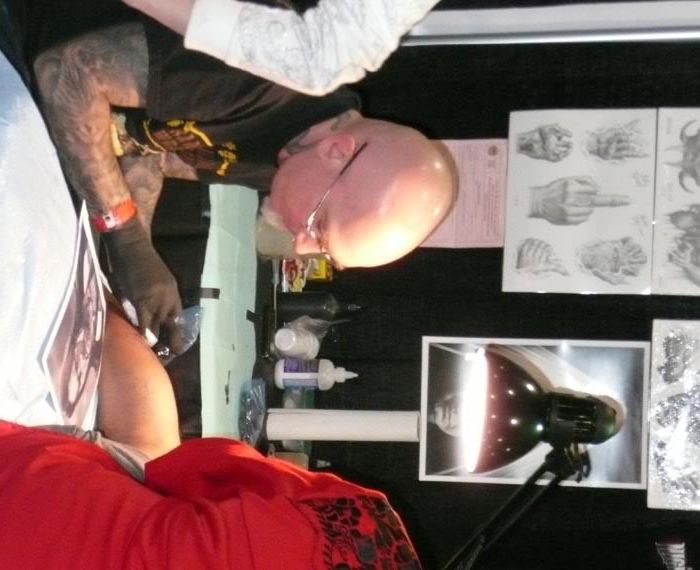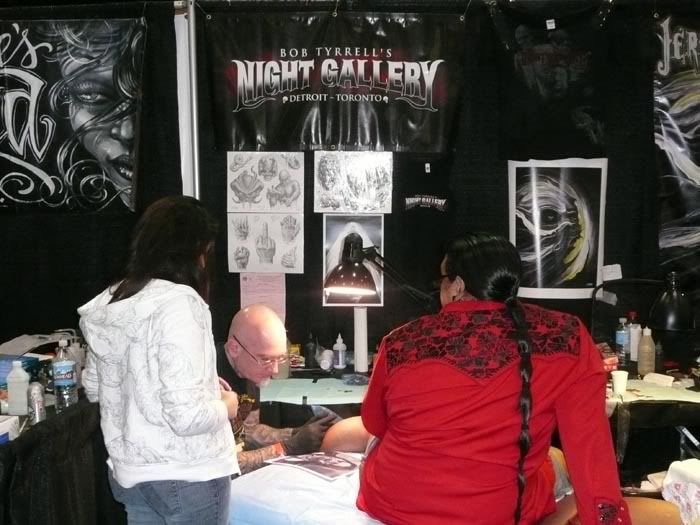 tattoosaround the con -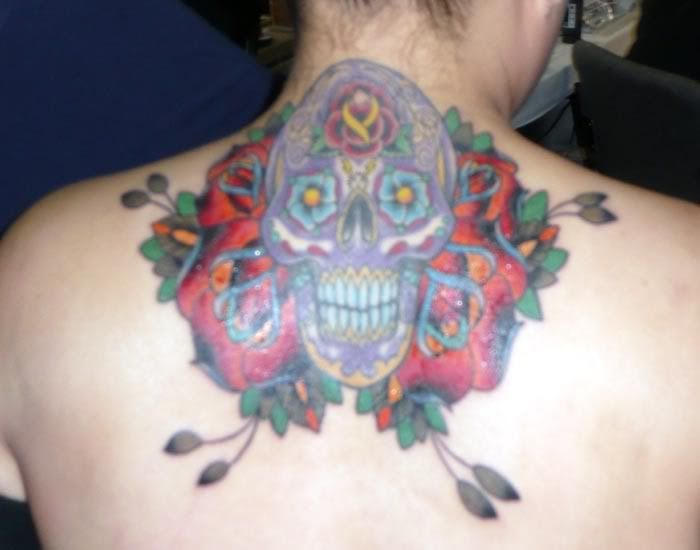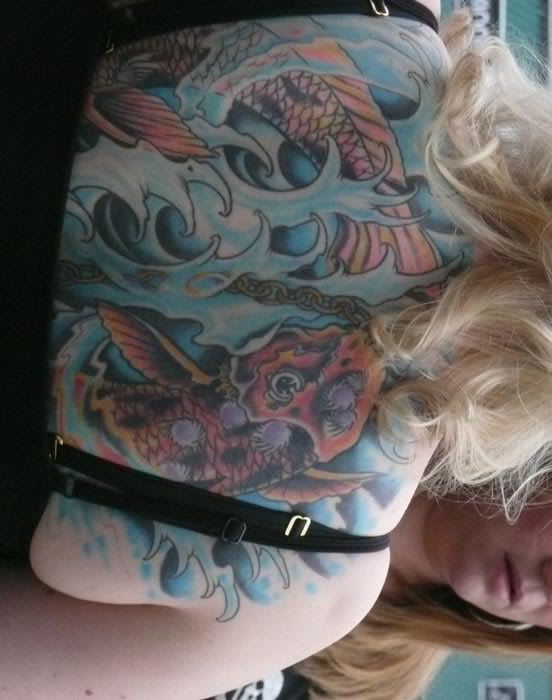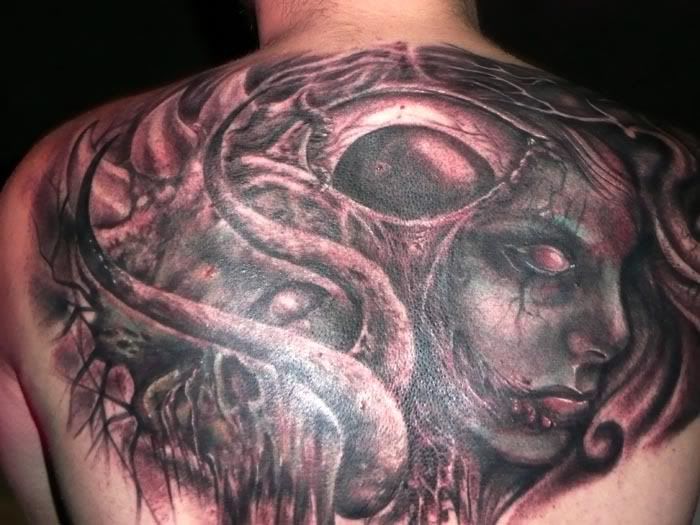 this one made me think of
atomagedevilman -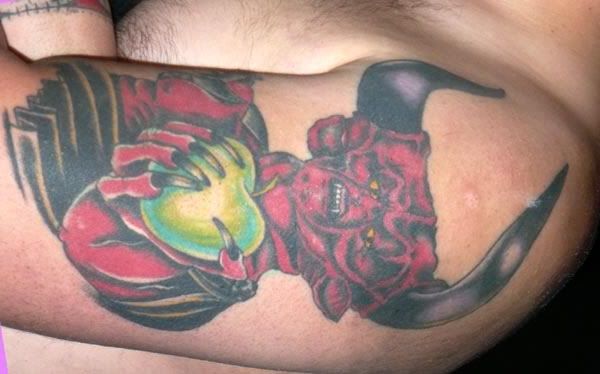 Grant Cobb from here in DC-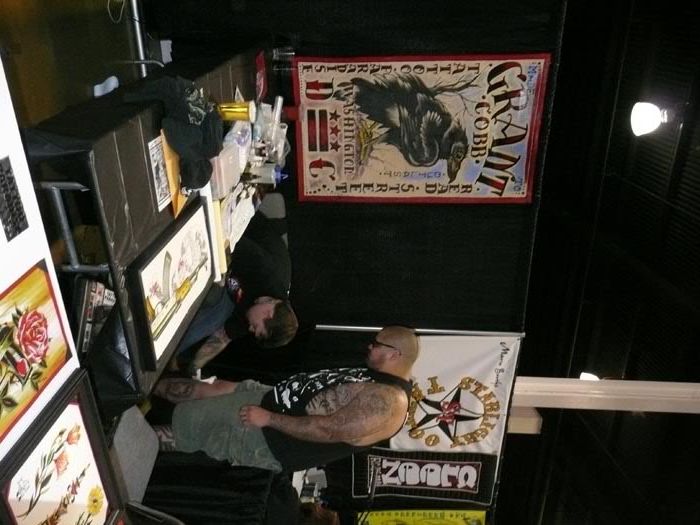 This fellow had 3 Tiger Army tattoos: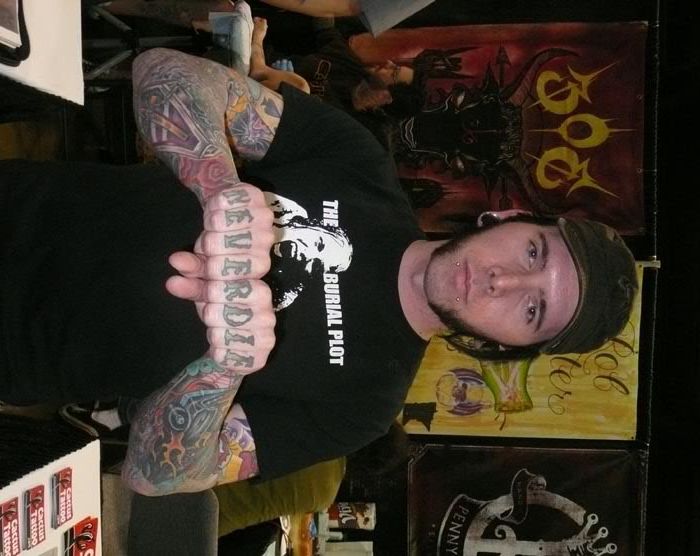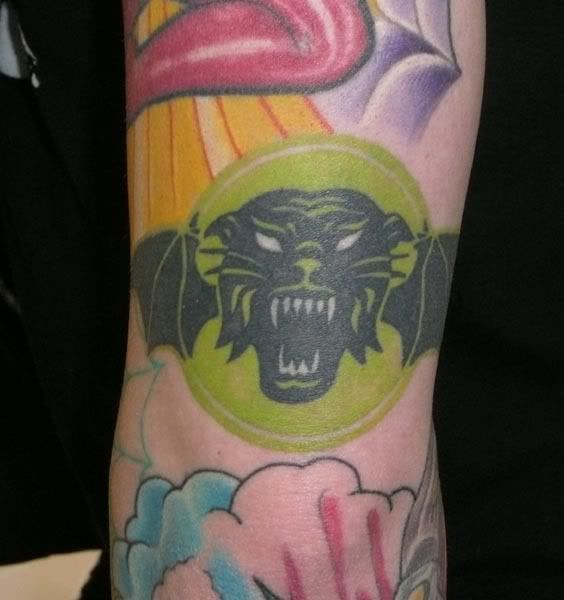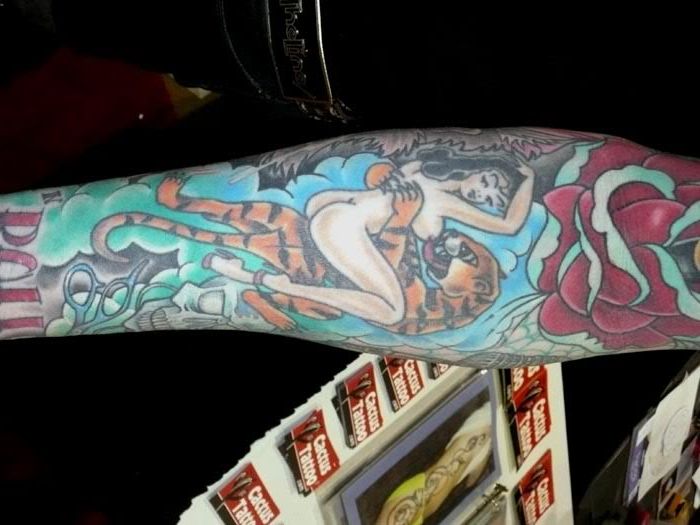 Here's Dan Smith from the Dear & Departed at his other job :)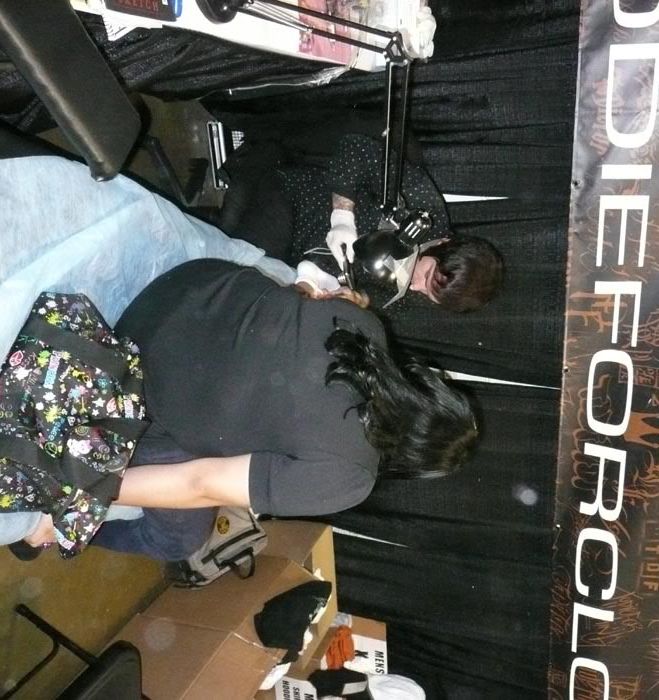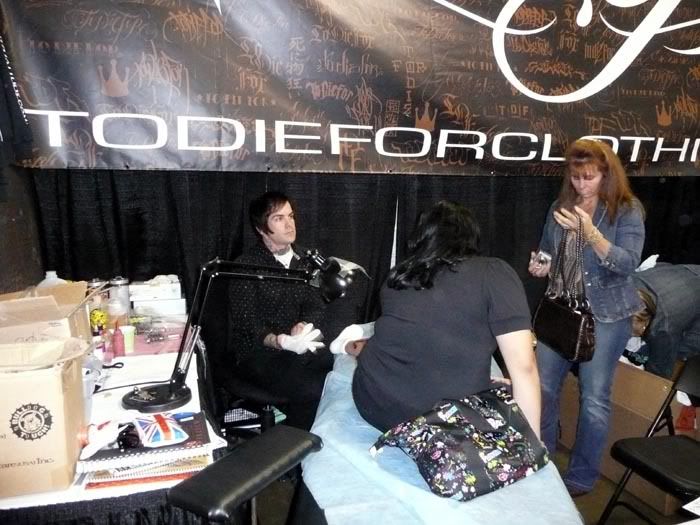 Cool stuff from vendors -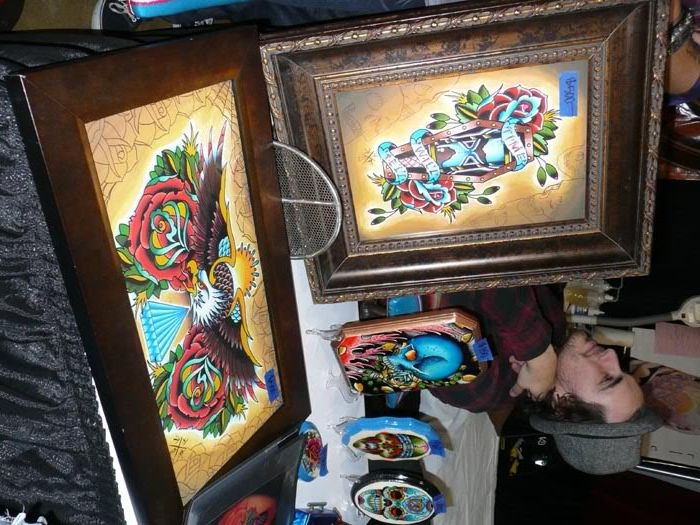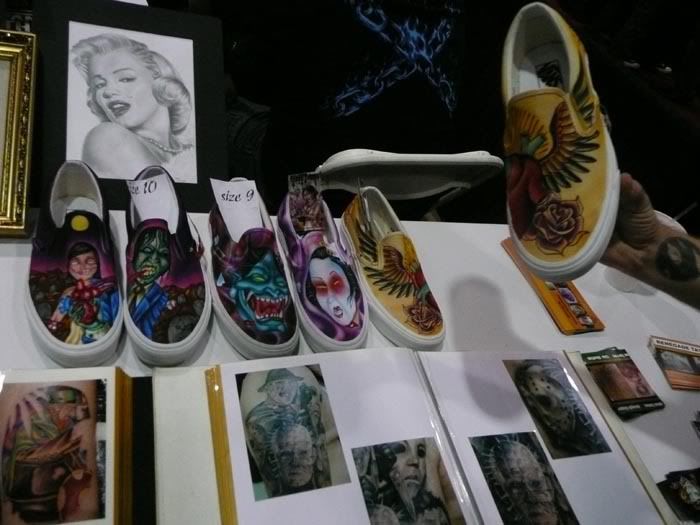 Alex & Rachel -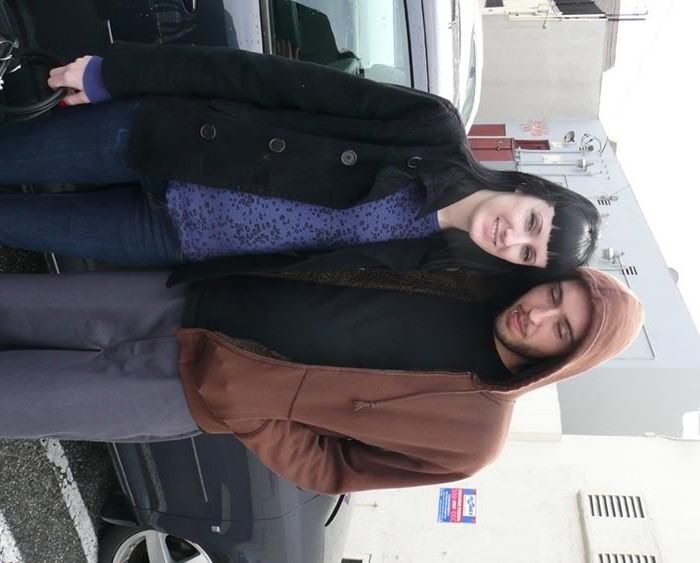 Alex's new ink -