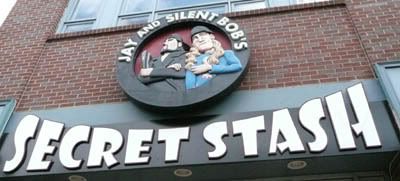 We rested overnight & then enjoyed a hearty breakfast at the Seville Diner. You just can't beat those Jersey diners. Then off on a comic/movie geek pilgramage to Kevin Smith's comic book store in Red Bank NJ - "Jay and Silent Bob's Secret Stash". Absolutely awesome store / Kevin Smith movie museum full of all sorts of memorabilia and props. And amazing original art hanging on the walls. We found way too much to buy, I reasoned to myself I was still enjoying my b'day and therefore entitled to a bit more splurge and got the big fancy hardcover collected Hellboy Vol. 1 and an autographed Kevin Smith inaction figure. Chris found some figures of Ras Al Gul and Ming the Merciless & whimpered a bit at the life sized Snake Eyes head and the shelf of Boba Fett statues. And Paula got a Buddy Christ dashboard statue.

Must...go....back...shop....more.....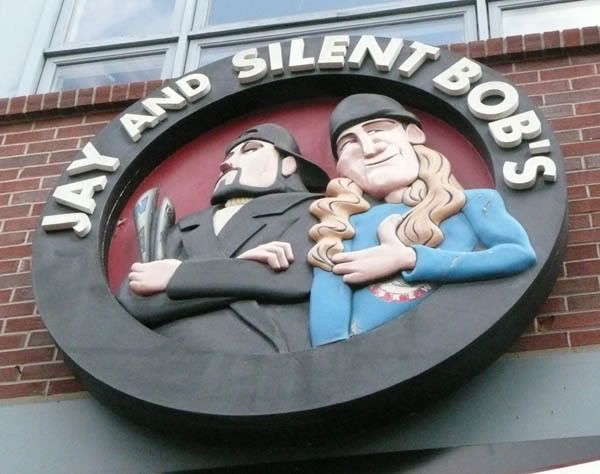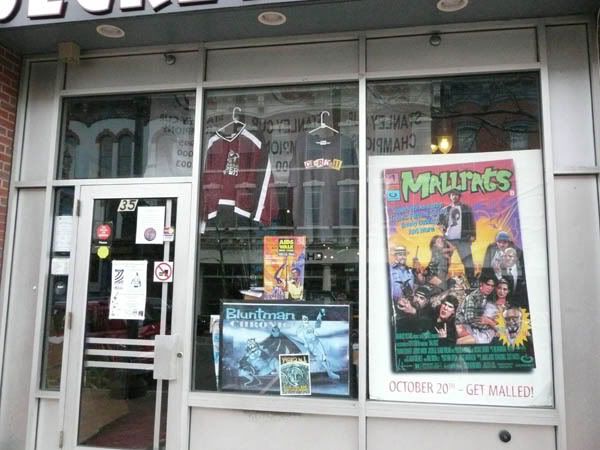 Amazing original art from Sandman of Dream & Delirium by Jill Thompson -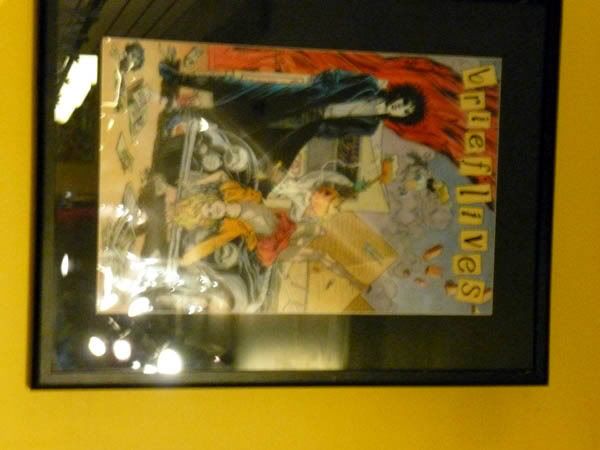 a whole freaking WALL of original Matt Wagner cover paintings!!!!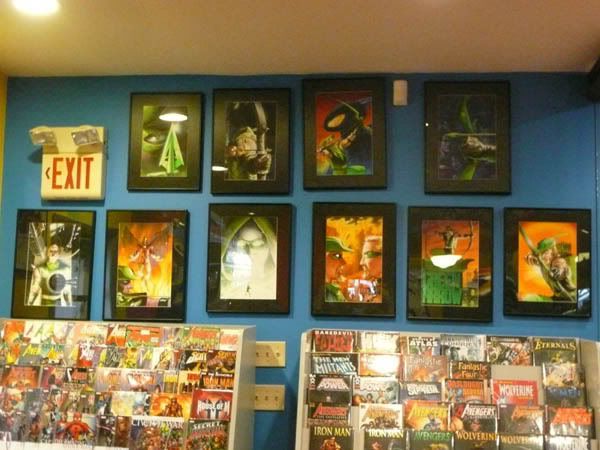 Jay & Silent Bob strike back...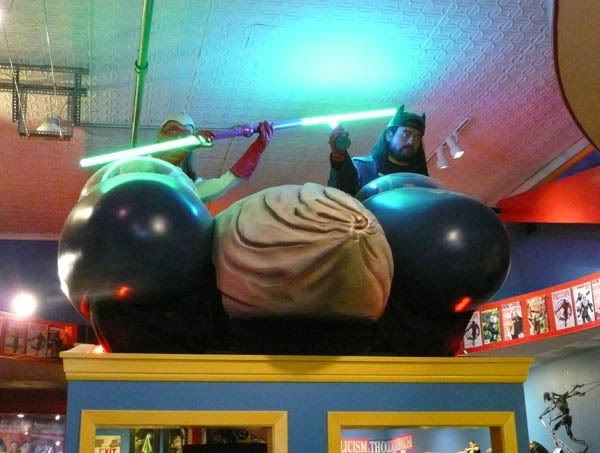 Clerks II wardrobe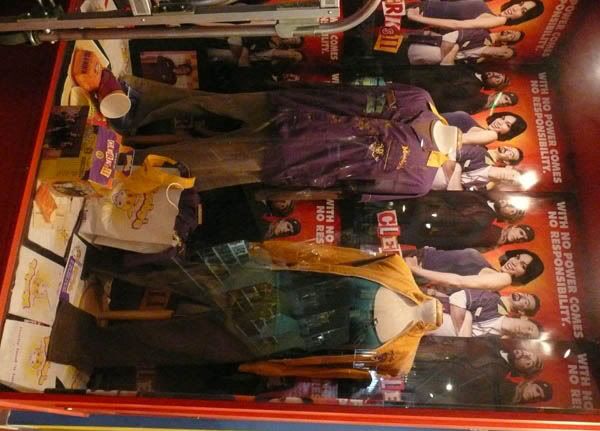 Buddy Christ from Dogma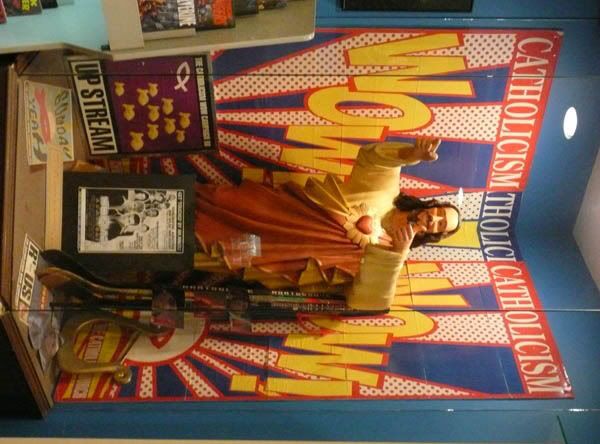 Mooby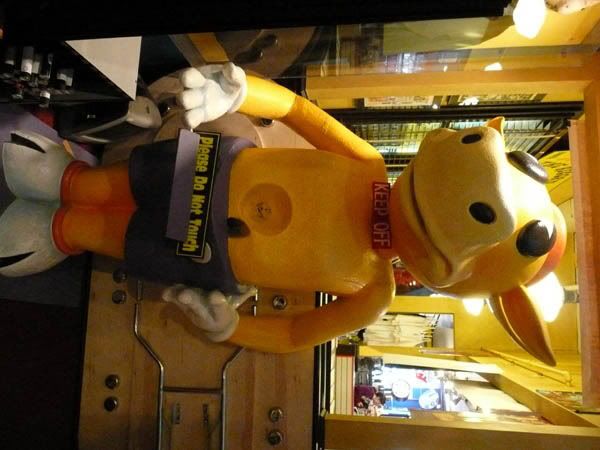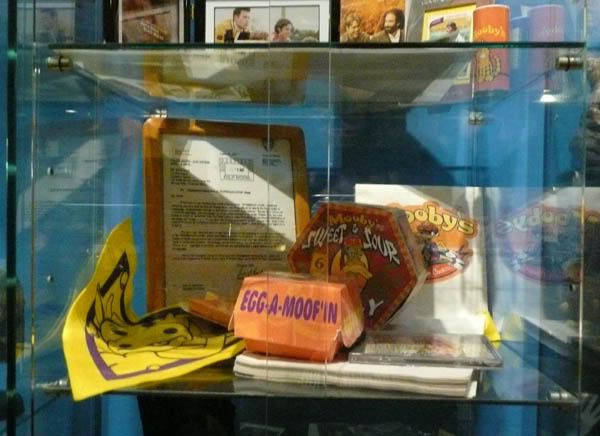 Snake Eyes



shelf of Fetts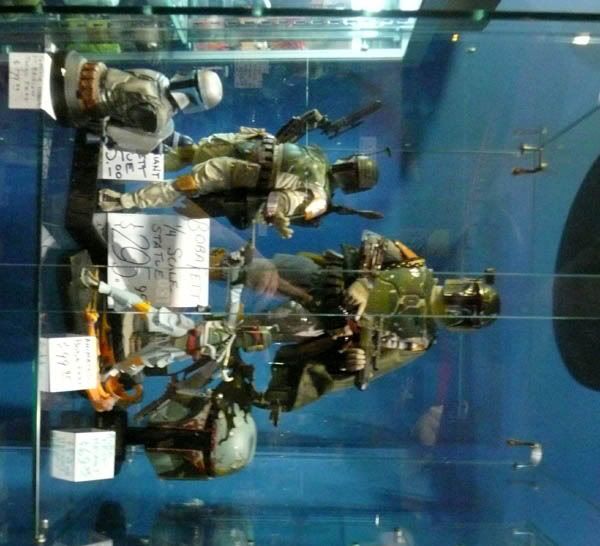 my signed inaction figure!