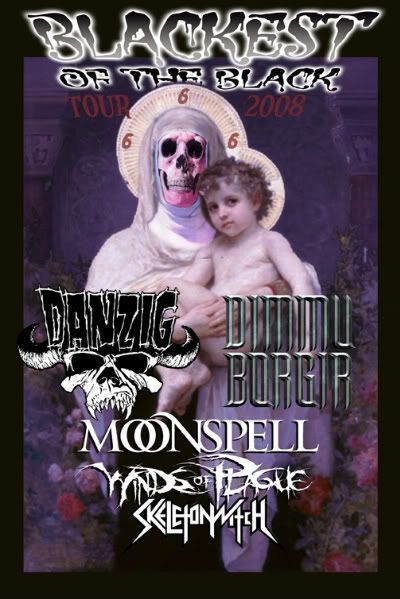 http://blackestoftheblack.com/news.html

5/23/2008 " BLACKEST 2008 CONFIRMED LINE-UP"

When we told you the Line-Up would Blow You Away we were not joking.
This will also be the "DANZIG 20th Anniversary Tour".

Here is the Confirmed Line-Up for

"Blackest Of The Black 2008"

DANZIG
DIMMU BORGIR
MOONSPELL
WINDS OF PLAGUE
SKELETONWITCH

The Tour will Start in October 2008 More info in the next few weeks.
ALL HAIL!!