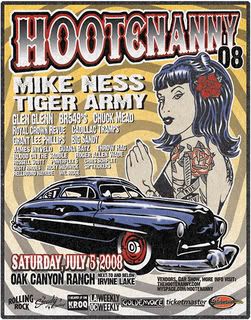 Had a short but great vacation - my friend Jennifer and I flew out to Orange County on the 4th of July for the net day's Hootenanney fest.

We got a great independence day surprize as apparently fireworks are legal there & everybody & their mother shoots them off - we were sitting in the hotel and heard "boom!" "BOOM BOOM BOOM!" and went out to investigate. The hotel has a balcony all the way around & we were on thetop floor so we had a great view and as far as the eye could see were fireworks going off all over the place - pretty big ones shot into the air - it was amazing to see a dozen or more going off at once in different directions and this went on from dusk for a good hour and a half!

Then off to the bus station to pick up Misery who'd bused it in from the Devil's trailer park out in the desert.

The next morning we headed out to Oak Canyon Ranch early after meeting up with Mary, alex & Rachel and carpooling out together - good to get there early & avoid the later traffic backups on the road in, especially as the Guana Batz were one of the first bands on. I geeked out a bit in line when I saw a little kid wearing a Zombie Ghost Train shirt since it was a shirt they never sold her in the USA and I amused his mom who overheard me & said "well I guess my accent would give it away" as they were from Australia :)

Guana Batz and Throw Rag were the 2nd & 3rd bands on & they were great, got lots pix I'll try get some up tonight. Then since Tiger Army wouldn't be on until 5:30 with Mike Ness after them, we spent the afternoon shopping, having lunch & enjoying the car show!

I splurged big time & got the purse I've been drooling over since I saw it at MusInk in February from the Trophy Queen booth as well as a matching wallet! Such glittery goodness!

More to follow in a couple of posts on the car show & pix of Tiger Army, also still gotta resize/upload the ones of Guana Batz, Throw Rag & Mike Ness. :)





Geoff and Kamilla backstage -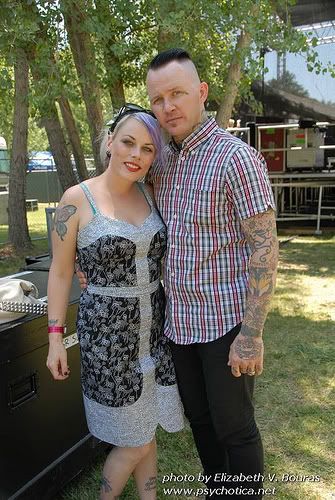 James Mesa posing for a pic -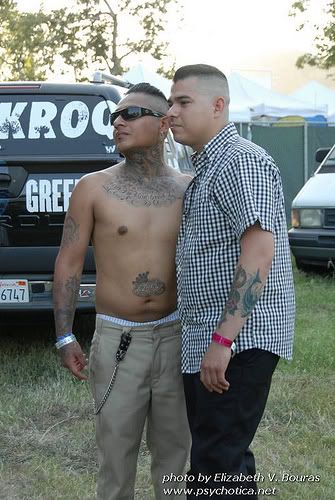 my buddy Albert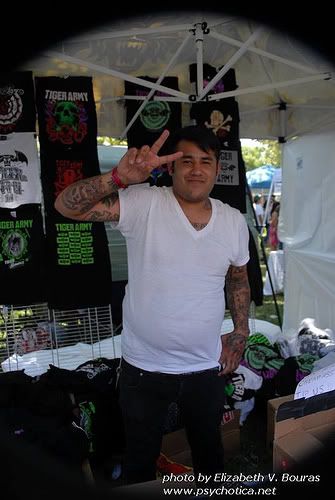 Alex & Rachel - she looked so great & her hair was perfect all day - jealous!!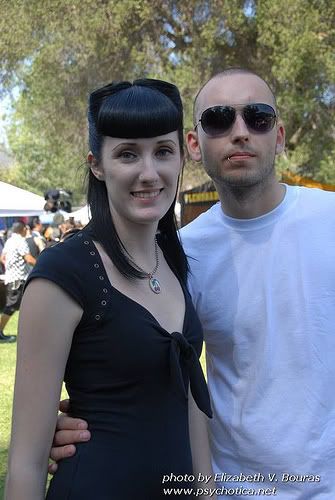 Rachel's new sugar skull tattoo: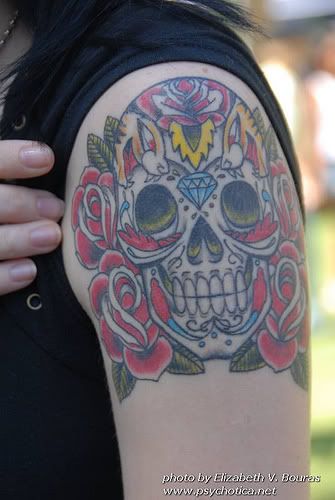 I kinda wish I had bought this Throw Rag shirt as its pretty funny -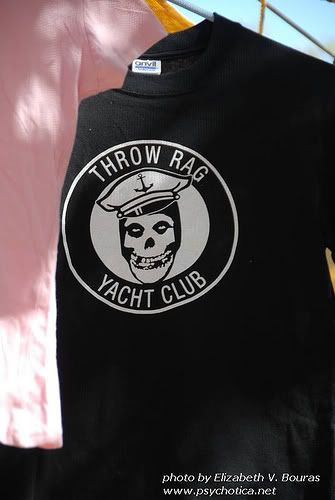 young ZGT fan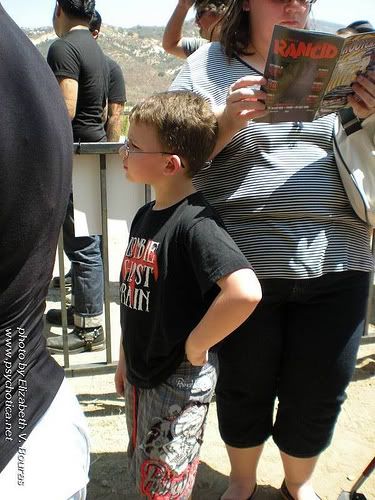 The Trophy Queen booth where Liz spent all her money...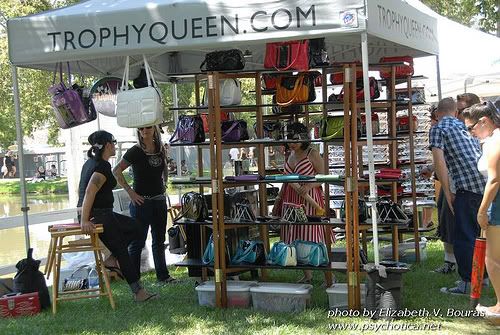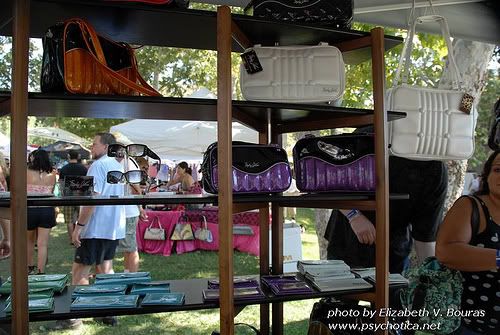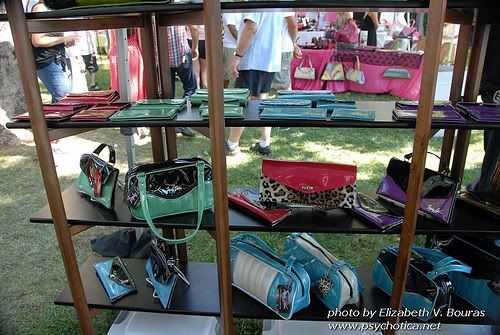 Jenny who makes them by hand!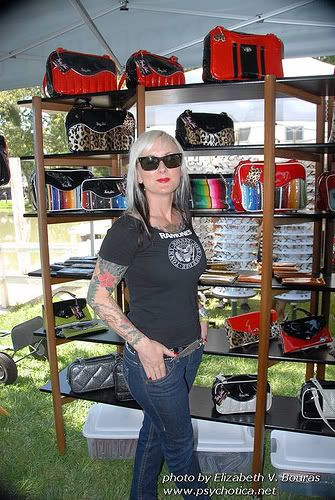 my new purse and matching wallet - purple glitter!!!