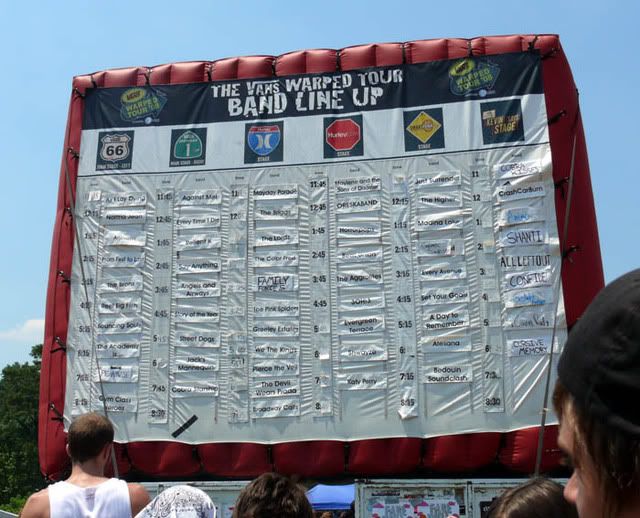 Time for the annual "fry outside all day" excursion to Warped tour (how on earth did I do this SIX TIMES last year??) though truthfully it wasn't quite as hot as last year & I kept lathering on the suncreen & managed not to get burnt :)

Got stuck in traffic for over an hour between the off ramp from Rt 29 and Merriweather Post Pavillion (Columbia, MD) and missed the Briggs :( At least Mark was great enuff to text me all the times of other bands I wanted to see so I knew I had until 1:45 when the Horrorpops came on and could relax a bit.

Caught the 'pops, Aggrolites and Street Dogs & then headed out after SD as I'd promised Mark a ride to the airport - he'd hooked up with some buddies who run a small label in Atlanta & traveled to 7 Warped shows with them and joined the Street Dogs on stage at those but it was tim eto go home as the Unseen are heading to Europe soon. So since he got a good deal out of Dulles I drove him to IAD afterwards & now I'm joking that the only area airport left to show him is National :)

Tons more pix to follow in a couple of posts!


Mark and Pony Boy -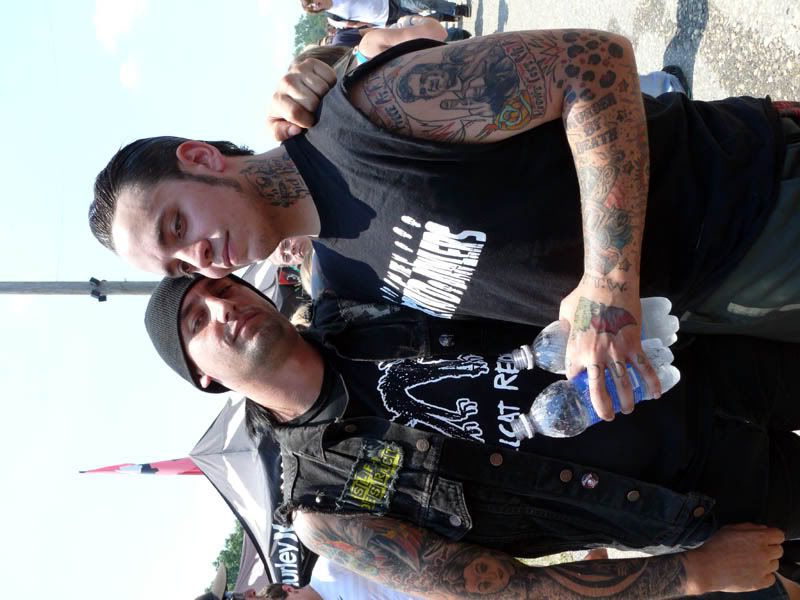 I love this kitten-stein tattoo!!!!