For Liz anyway :)

Delighted to recieve another package from Ruben with two more rings I bought! Once again I am blown away by his jewelry!!! My fav is this pirate ring which I'm sure Jack Sparrow would be on like a magpie if he saw it =) Argh!!!

crappy pic I took last night w/o flash after the card reader refused to cooperate with the SD card and I couldn't download the better pix...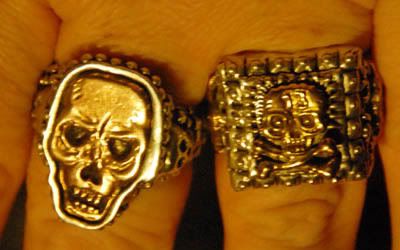 "Tito's Pirate Ring"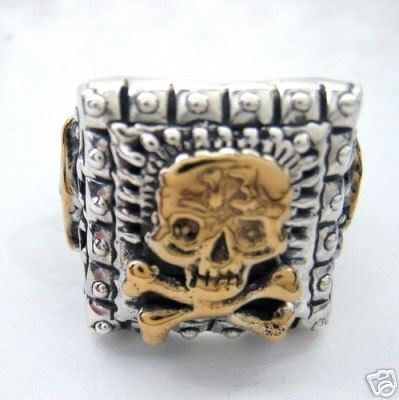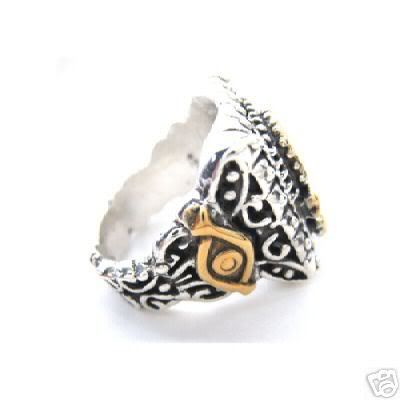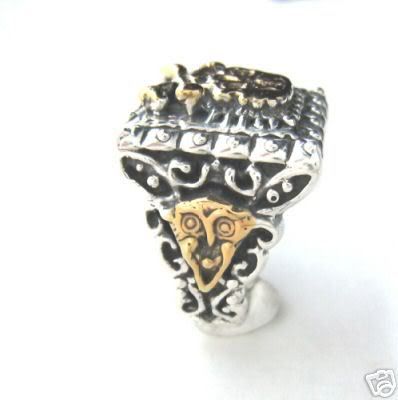 "Eye and Owl are also in 24k gold plate. 3/4" INCH BY 3/4" INCH SQUARE TOP FOR DESIGN. Inspired by vintage Mexican rings and caribbean style. This one is 30 grams. Not Hollow, pure solid sterling silver.

This ring has a rich Spanish arabesque design about it. This rich design gives it the feel and especially the look of old Caribbean style. I look at it and it screams PIRATE to me. Even though there is no pirate depicted.

Former Walt Disney Imagineer Architect. I designed old caribbean architecture for Tokyo Disney, i am sure this is an influence, also the archeology work i did in Mexico. The eye, the ever watchful eye looking whenever you find treasure, within or outside of yourself. I designed the eye of mara medallion for the Indiana Jones Ride at Disneyland. It was a Disney Gallery piece to conmemorate the opening of the ride.Find my picture and art published in two Disney books, The making of animal Kingdom, and Walt Disney Imagineering page 96. I am glad they make these books, it is the only way Imagineers get credit for all the hard work and personal expression in the theme parks!

Carved and signed and dated by Ruben Xolotl Viramontes.

little imperfections are part of its charm :-)

Detail will blow you away, ornamented to the max."

Bronze skull ring: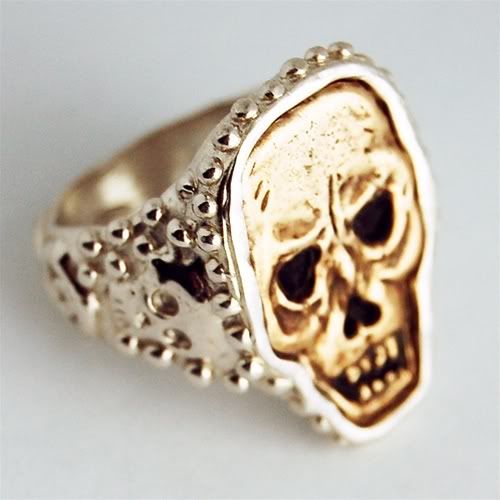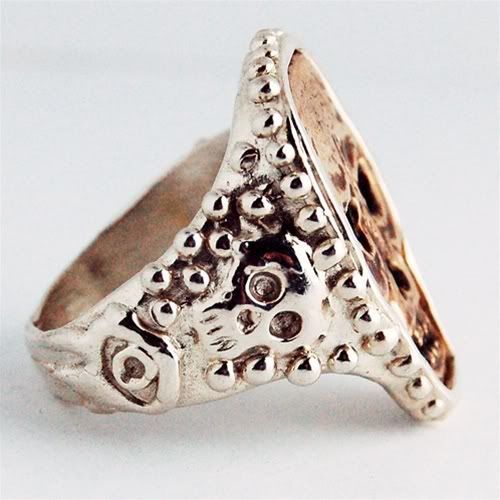 "Looks elegant and has a rich look of fine jewelry. The Skull is Carved by Ruben Xolotl Viramontes and cast into bronze by Ruben. Signed by the artist and dated. 1 ounce Sterling Silver.

A rare ring, the skull is detailed hand carved and lots of labor and intense in expression, i have left some of the tiny pitting marks for realism a bony texture.the top of the ring (the setting) is---- 1 1/8" x 3/4"nice big skull. heavy ring. I made this skull flat and Extremely unabtrusive, makes it easy to wear and work with. Along the sides are two more skulls and eyes putting out rays of light below them. The mouth is slightly open, saying "arrrg mate" lets pal around town. But reminding you to take a breath, a deep breath and relax. The teeth are individually carved to remind you to floss every night. Looks like he did!"



the next one I will be getting is the "Demon comet" with ruby eyes: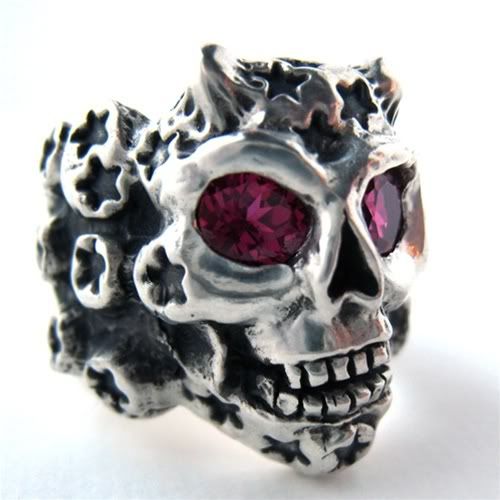 Link to website:





Ebay listings:
http://stores.ebay.com/rxvrings