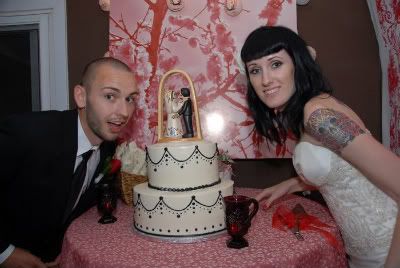 Well actually technically it was the 3rd wedding I've shot but the other two were so long ago I don't even have copies of the pix and well before I had such a fancy schmanchie camera etc :)

When my friends Alex & Rachel told me of their announcement last year (while we were standing in line outside the Wiltern Theater to see Tiger Army) they also asked if I could shoot the photos - since Alex is himself a photographer I was deeply flattered if a little nervous since I knew he would have his own vision of what he would want but I did my best & I think they came out well!

I'm so happy for them - they are absolutely the perfect couple, like two halves of one soul - they've been together for about 4 years & barely apart for a more than a few hours. They are so lucky to have found each other & I wish them many happy years together.

(note: these are all totally uncropped/color corrected etc - I'm handing all the files over to Alex so he can edit as he likes!)



The ceremony was held in a beautiful park in Laguna Beach overlooking the Pacific:



Reservoir Dogs!



Rick from the Devil Bats provided music including an acoustic instrumental of "Sistinas"



the groomsmen gather up some liquid courage:



bridesmaids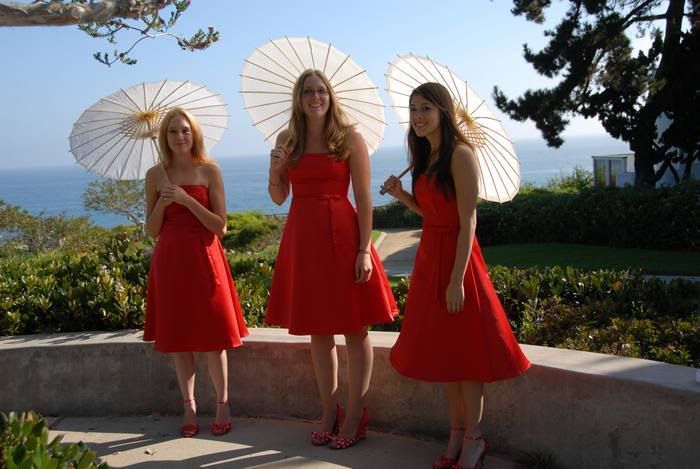 Rachel in the limo: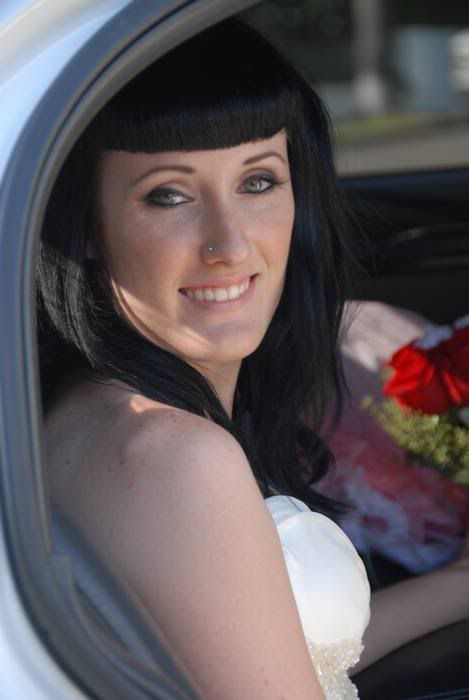 check out the cool shoes!



Rachel's little brother Shane was the ring bearer (and quite a ham)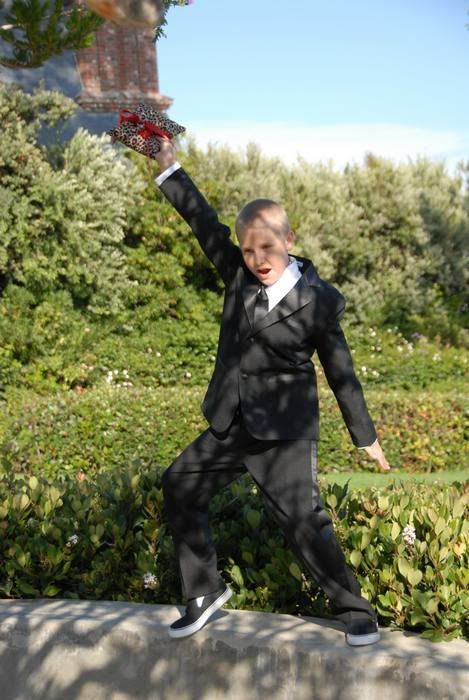 Rachel & her mom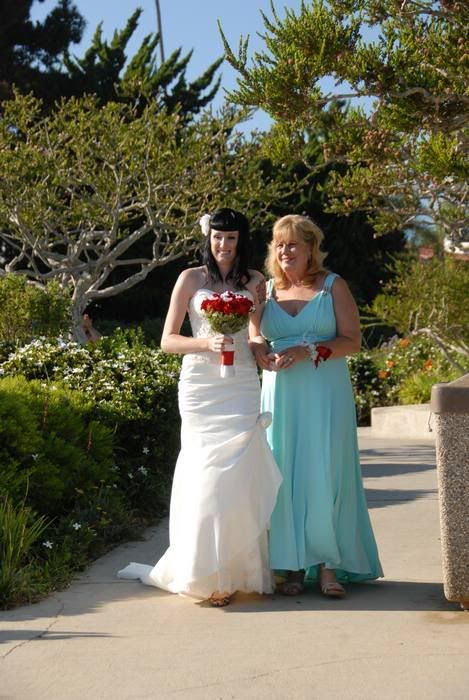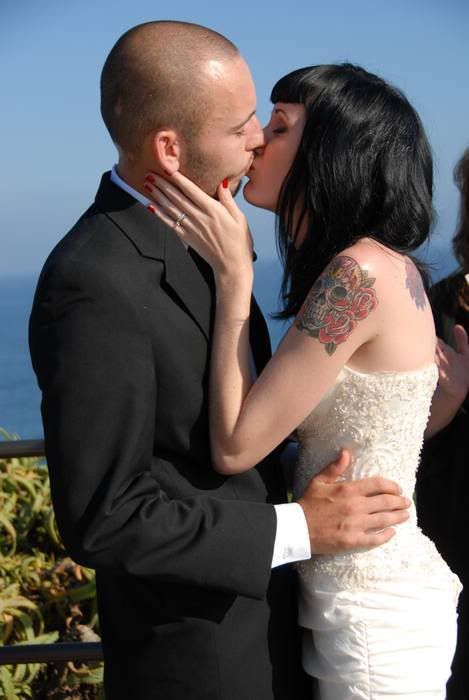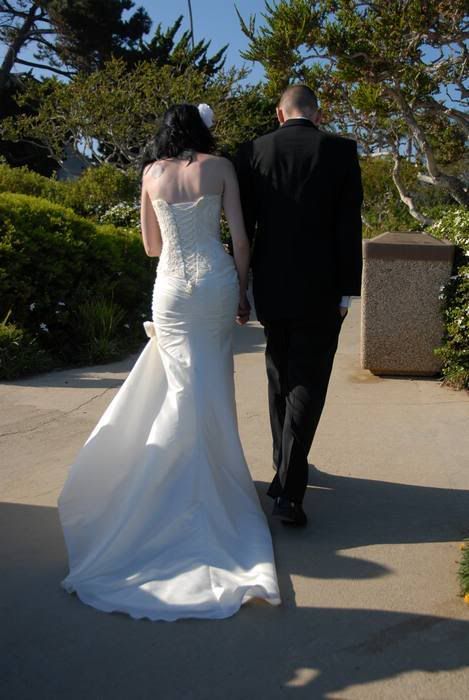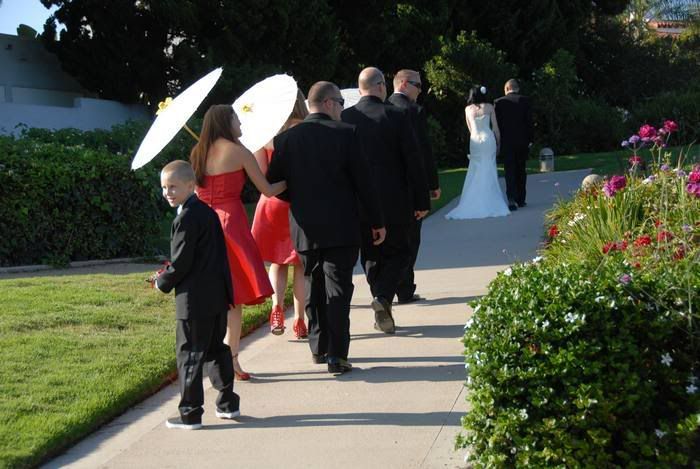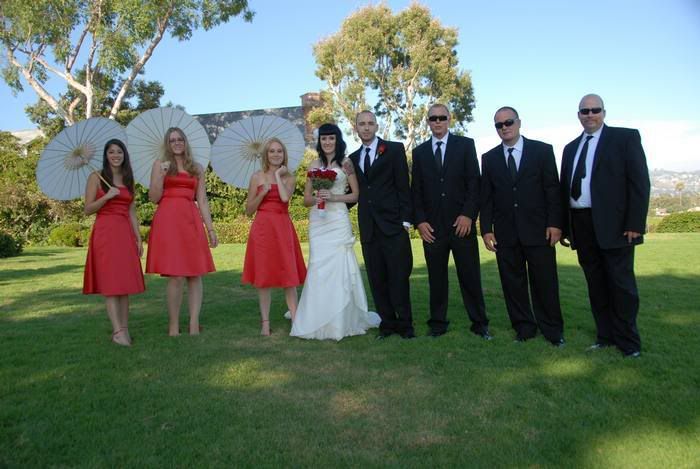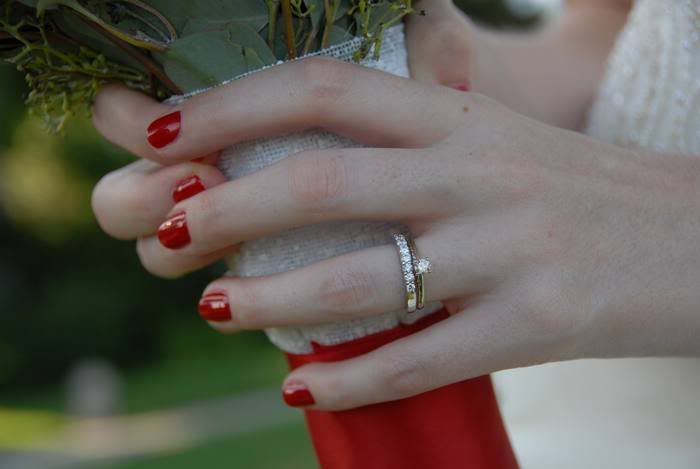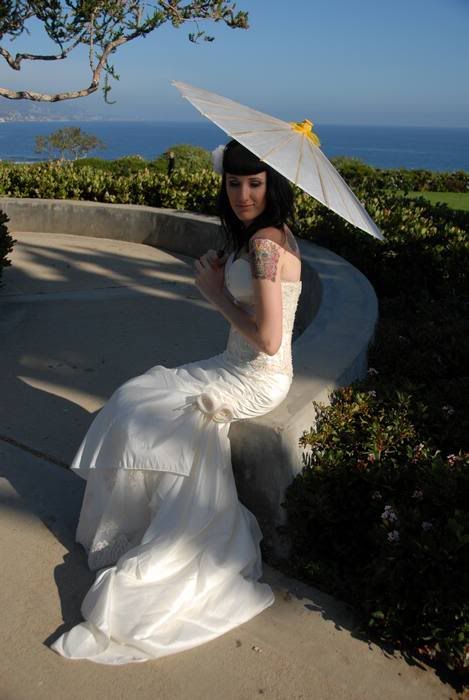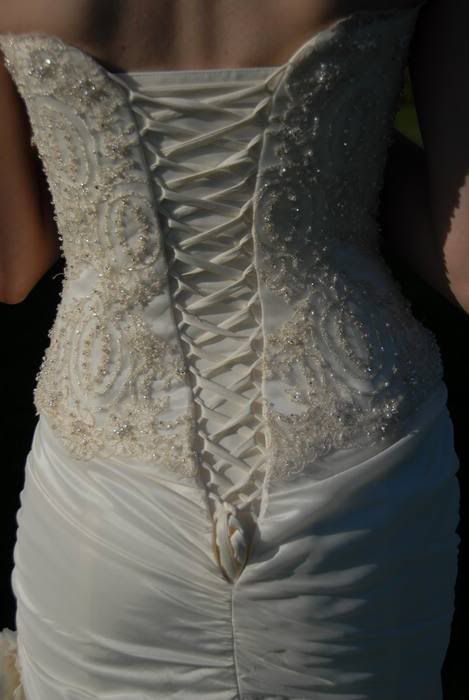 an extra guest at the ceremony he brought 3 friends)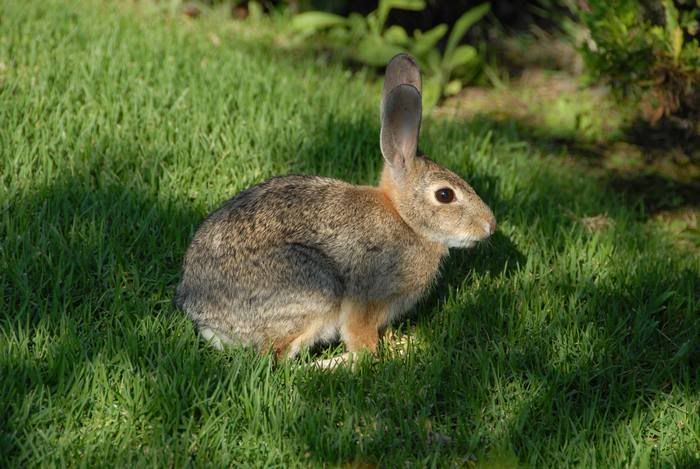 Alex's sister April held the reception at her house & did an amazing job on all the decorations:




and hired security: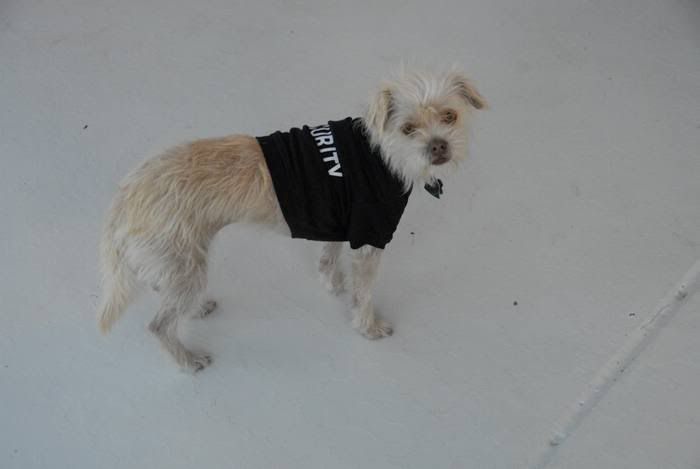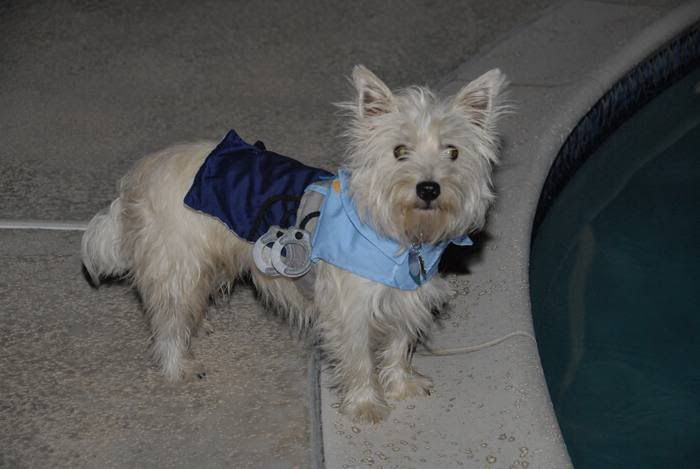 the lovely couple at the reception: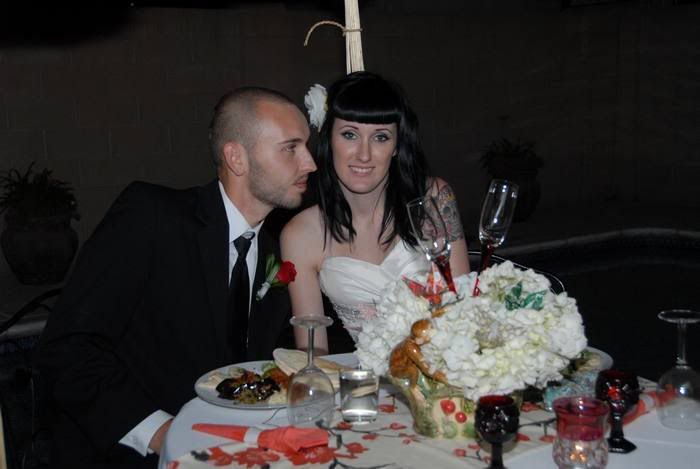 Very cool Day of the Dead theme wedding cake!!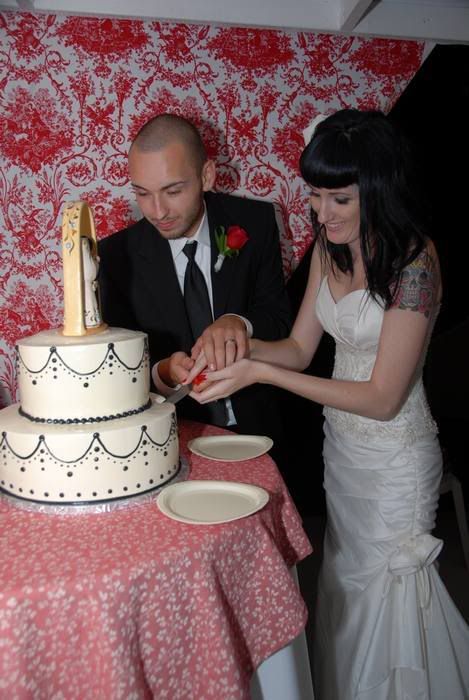 for a wedding gift I gave them the original drawing "Heart Vial" by Linas Garsys that had been used as an AFI T shirt/hoodie/patch etc. Since Alex had it tattooed on his forearm I knew it would mean a lot more to them than me and I'd rather give a more personal gift than sheets or pots & pans. I think I made a good choice - check out the look on Alex's face as he unwrapped - his first words "is that what I think it is?"




he then had to peel his shirt sleeve to show everybody else why he was so bowled over: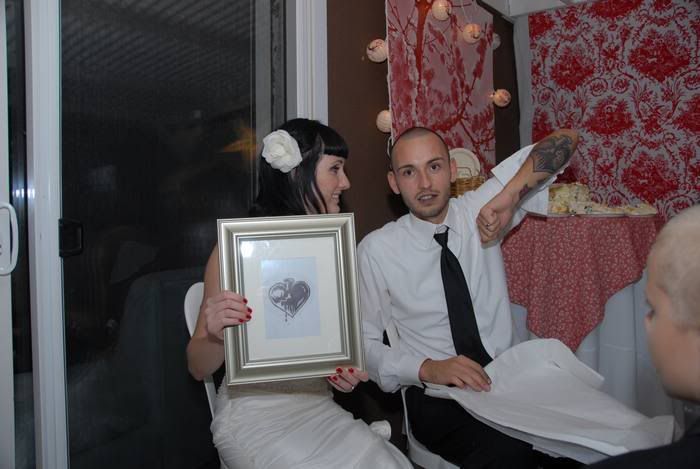 more unwrapping: