On Saturday morning,
kisarazumama and I drove down early to the Marriott conference center in Adelphi, MD for the Horrorfind Convention and met up with
atomagedevilman shortly thereafter.

We did a quick trip thru the dealer's room where
kisarazumama splurged on a stack of DVDs including a (nice but bootlegged) set of the MST3K "Season Zero" KTMA episodes & a Rodan model kit, then we went upstairs to the celebrity rooms for some autographs & I got to meet the actresses from two of my all time favorite cult movies - Patricia Quinn who played Magenta in the Rocky Horror Picture Show & Mink Stole who has appeared in many of John Waters' movies but is probably best known for her role as Connie Marble in Pink Flamingos. Got an autographed photo from Ms. Quinn and Mink Stole signed my laserdiscs of Pink Flamingos and Polyester! (folks always seem surprized/impressed when you whip out a laserdisc - I like getting them signed better than DVDs as they have bigger artwork more like record albums. But then I'm also still a vinyl junkie as well, never impressed by little CD/DVD booklets!)

Ran into
scarydavedc and
heleneotroy and got to meet their friend
pumkinqueen who was there with them & we hit it off pretty fast & I can tell we could do some serious damage if we went shopping together as we collect a LOT of the same stuff, I had to show here the table in the dealer's room where I'd found some great hand made jewelry by Martha Rotten and she also did some shopping there. Hopefully will see her again at the October Danzig show in Richmond.

Didn't take us long to run out of $$$ so rather than torture ourselves by looking at what we couldn't buy we headed out & stopped for lunch at Chilis (as they took visa!) & went back to chez planetcom to crash for a few hours. Closer to the witching hour,
atomagedevilman and I headed off to the AFI Silver in Silver Spring to catch a midnight show of Videodrome as part of their "Totally Awesome Films of the 80's" summer series. They've been showing some great classics, next weekend the midnight movie will be "Pee Wee's Big Adventure" with "Near Dark" showing the week after that. Looking forward to them! Was amused that the guy in line behind us was wearing a "Guild of Calamitous Intent" T shirt - the 2nd I'd seen that day as I also saw one at the con on Saturday - Astrobase Go must be doing pretty well on shirt sales! Speaking of, I must get the newest one for Molotov's Black Hearts!



Patricia Quinn -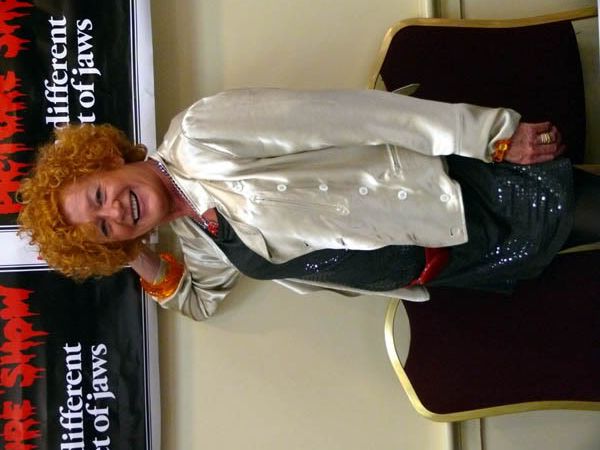 Mink Stole -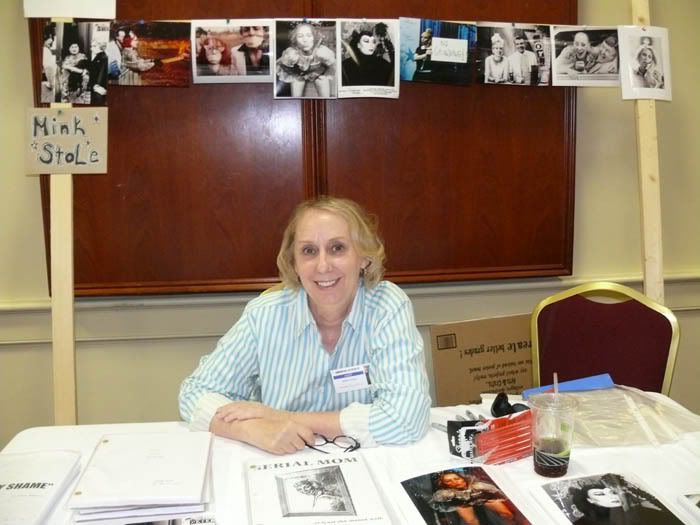 atomagedevilman with Bill Moseley -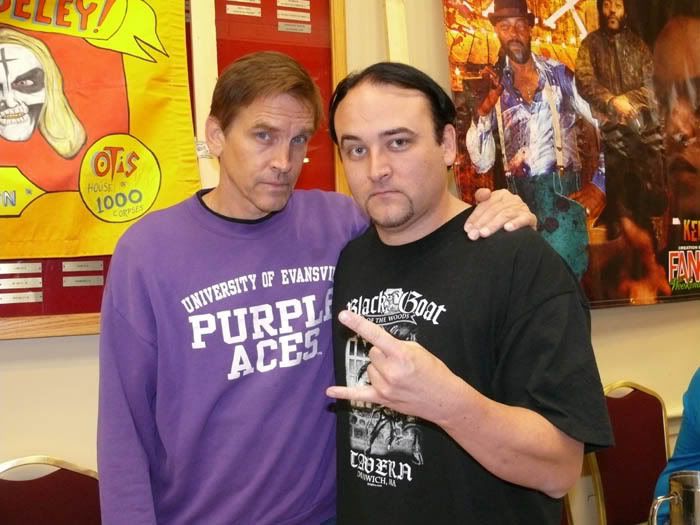 If I'd had more $$ I would have snapped up this cool poster for "Werewolf Women of the SS" that Bill was selling & would autograph for ya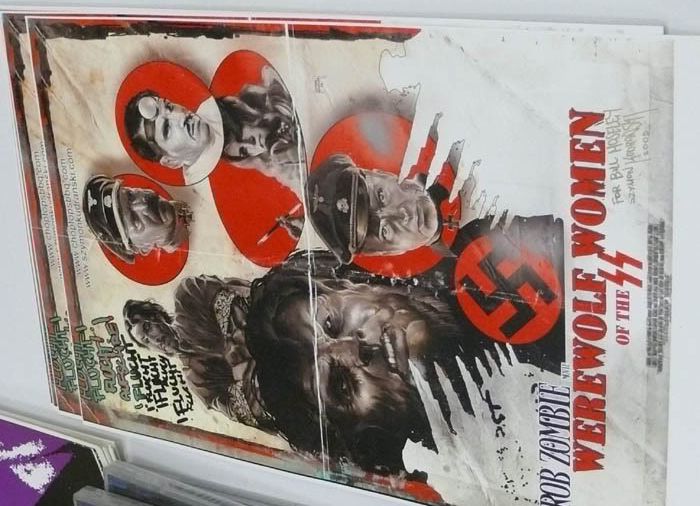 Cool buggy prop from "The Mist"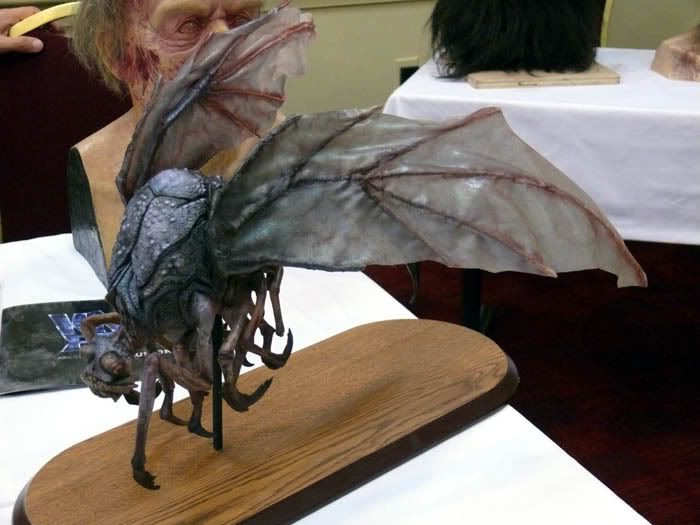 kisarazumama and a friendly Death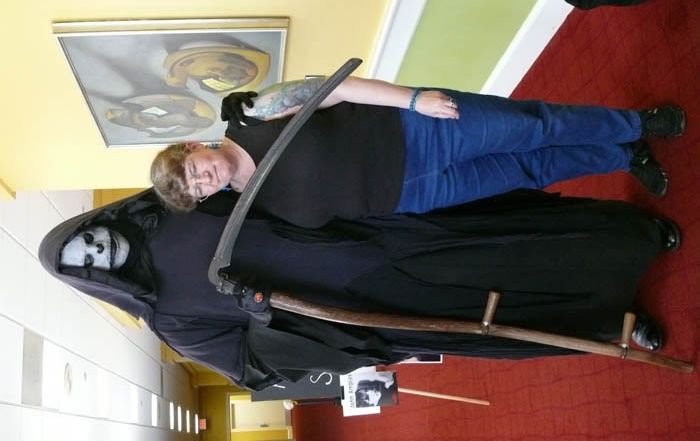 scarydavedc got Chris Sarandon (voice of Jack Skellington in Nightmare Before Christmas) to sign this awesome print: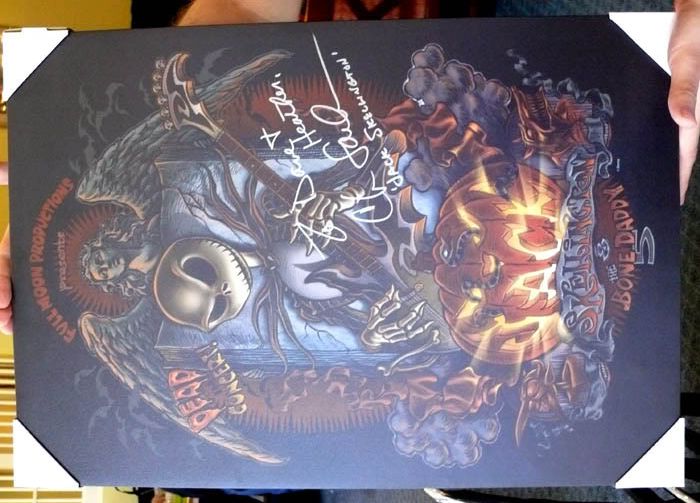 In the dealer's room I found a gal named "Martha Rotten" selling cool jewelry & tableware she'd designed & made out of pewter, got a neat hair piece cast from a muskrat skull and an awesome & very gothic bracelet. Here are some pix of her stuff -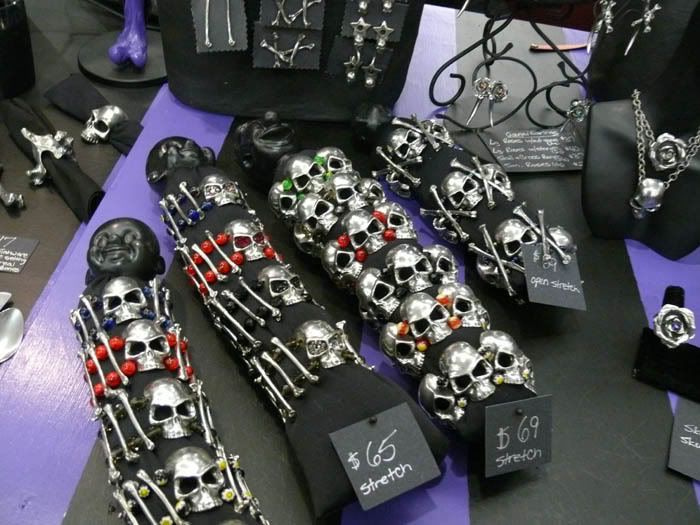 salt & pepper shakers!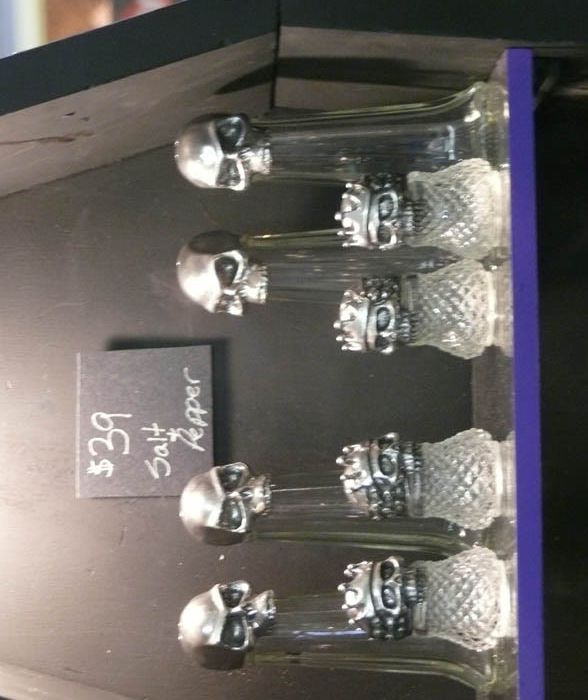 tableware - if I ever thoght I'd have a dinner party I'd so buy these!