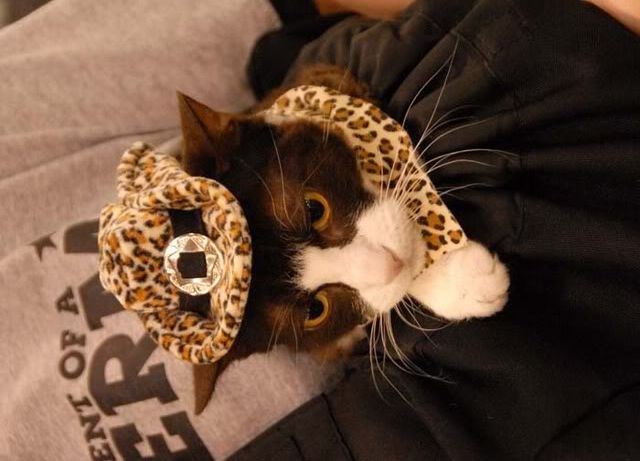 On Saturday (me,
strangemuses and
kisarazumama) headed off down to Chantilly to the National Capitol Cat Show at the Dulles Expo center - many many thanks to
strangemuses who drove thru Hurricane Hanna while I cowered in the back seat (I don't do weather....).

It was a nice low stress kinda event to just see all the beautiful kitties and amazingly wide range of cat associated merchandise (which relieves me somewhat to think that there are actually other folks who spoil their cat more than I do)

Shown here is "Brisco" in his cowboy hat, his "mom" had a little sling to carry him around tho he looked a bit dubious about it.

Watched a number of classes get judged including several of big poofy Maine Coon cats, some adorable Abyssinian kittens & lovely somalis and walked through the rows of exibitors to admire. We got quite a "talking to" from a very insistent little Devon rex kitten who had quite a lot to say, I only wish I spoke better cat and had a clue what she was trying to convey.

I am grateful to lovely animals & cute kittens helping me to salvage the day, hard not to be down realizing it was a year since we lost Jree and she is very much missed. She would have enjoyed the kitties.





Somalis -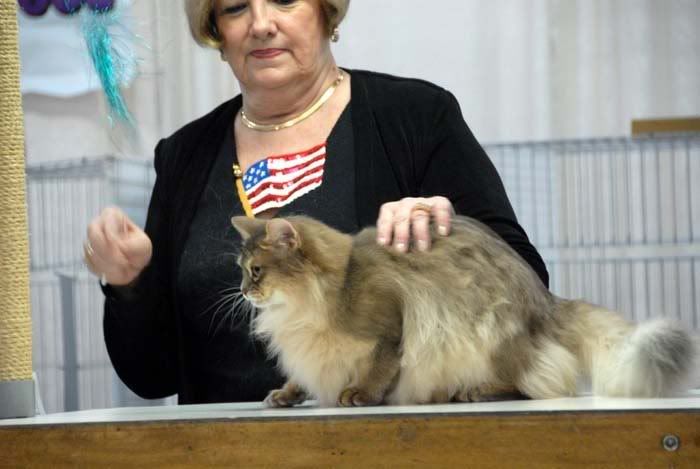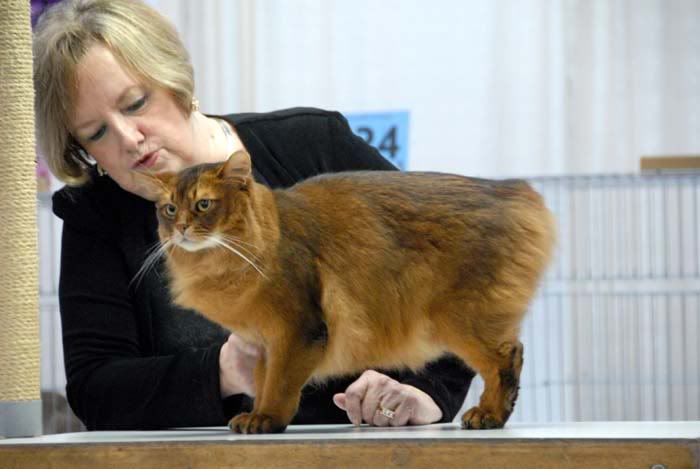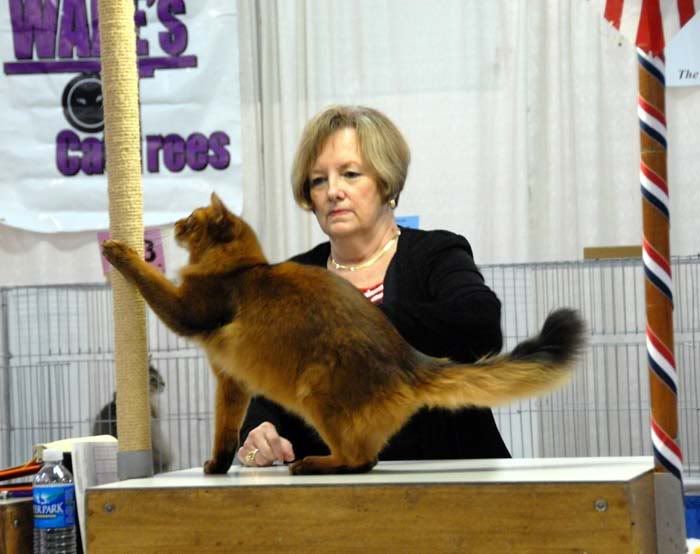 This is
strangemuses's kitty boyfriend: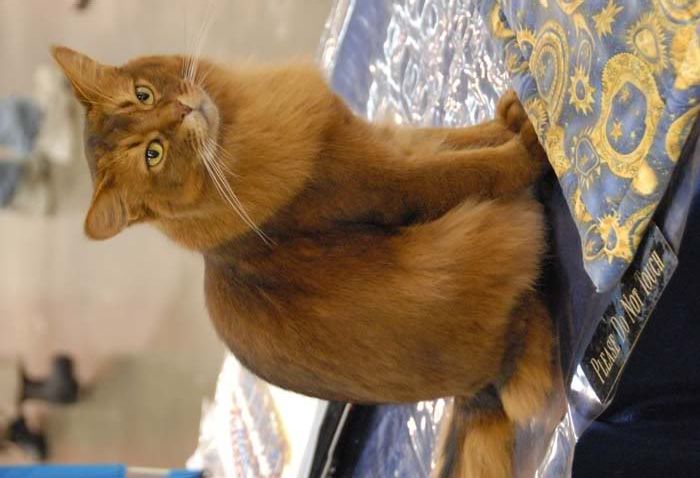 Very chatty little Devon rex kitten!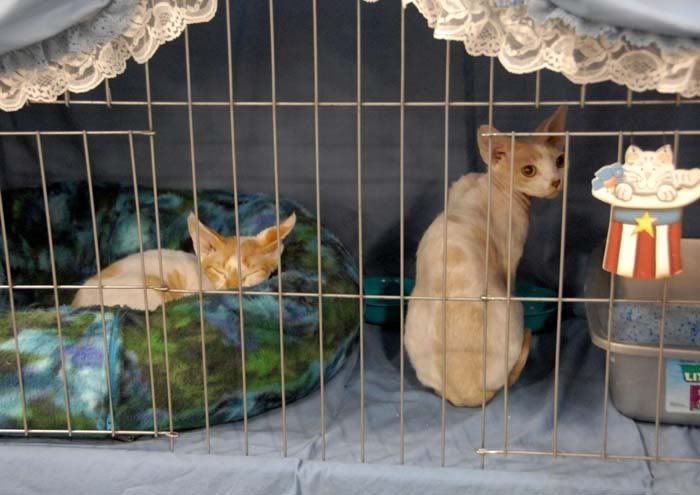 Hey! You!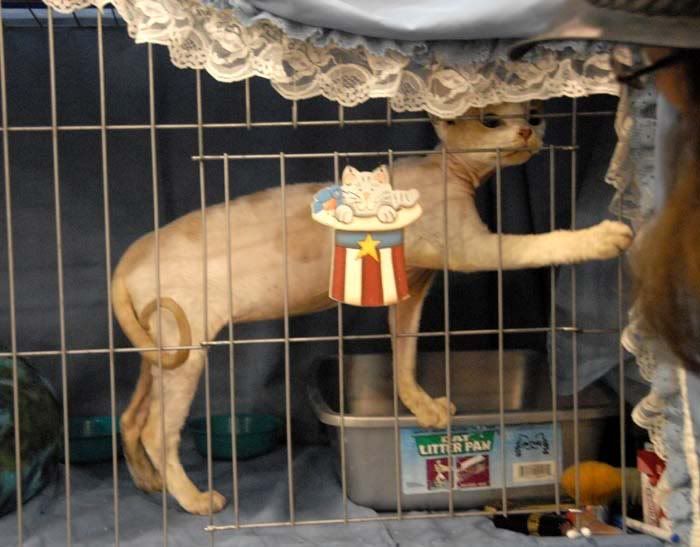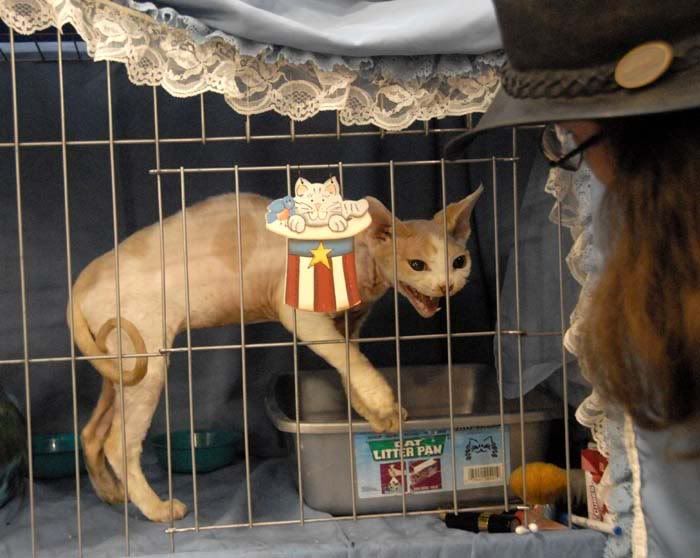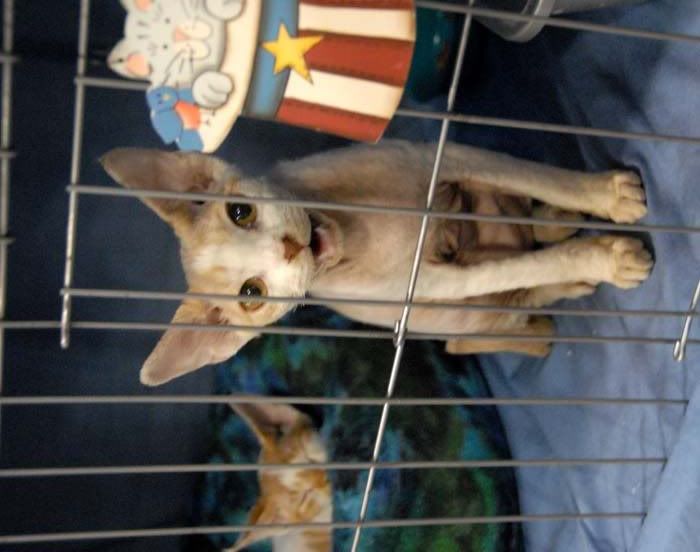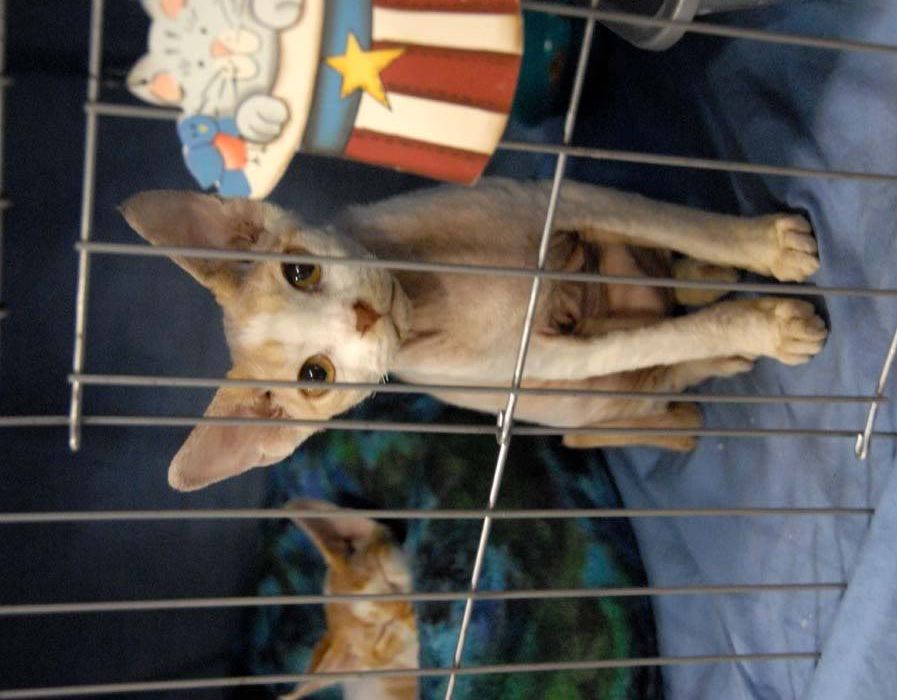 a Japanese bobtail with David Bowie eyes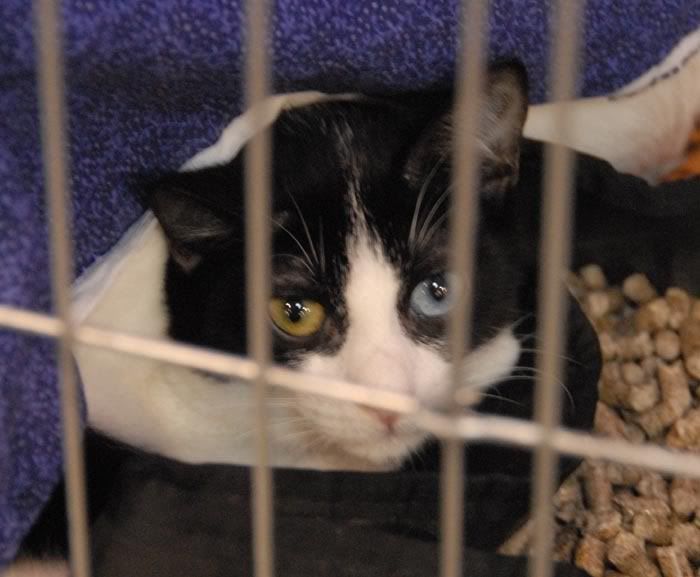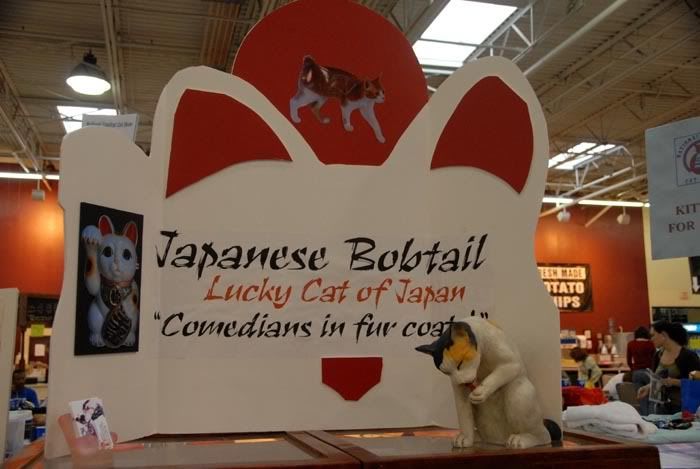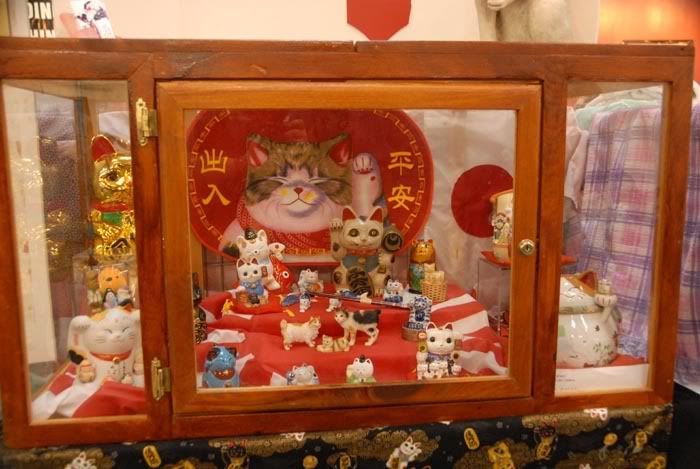 beautiful Egyptian Mau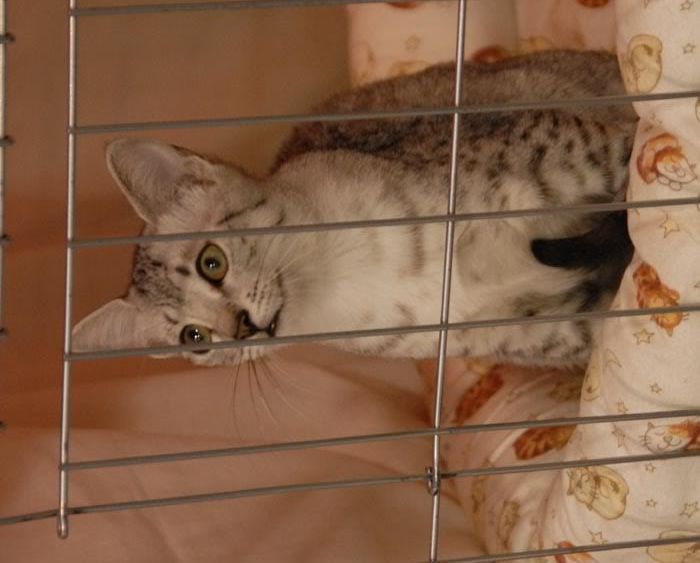 strange alien cat a/k/a oriental shorthair



Maine Coons!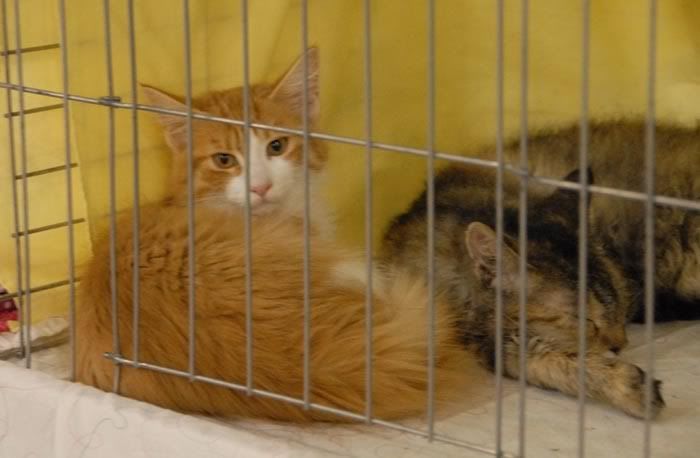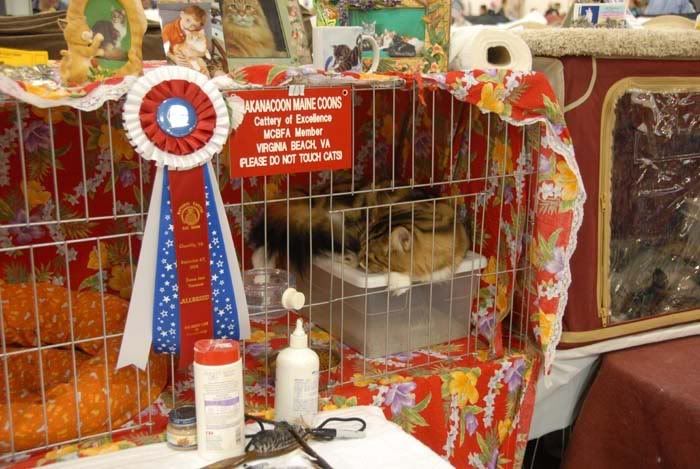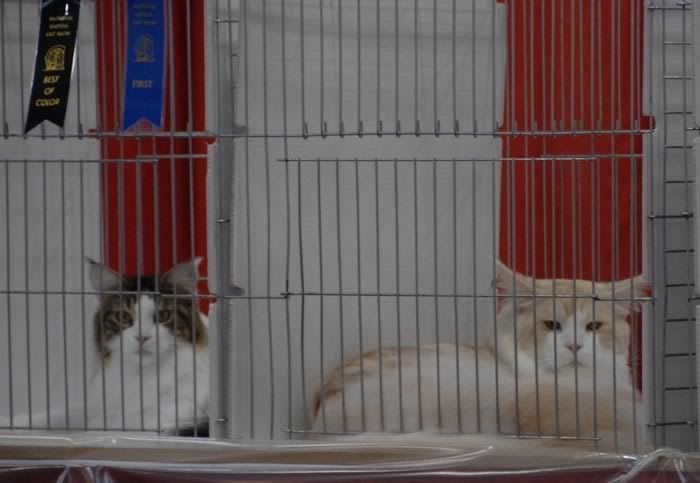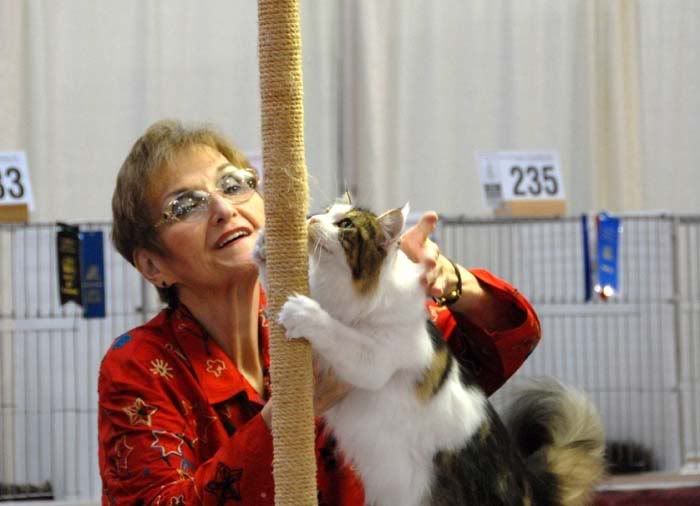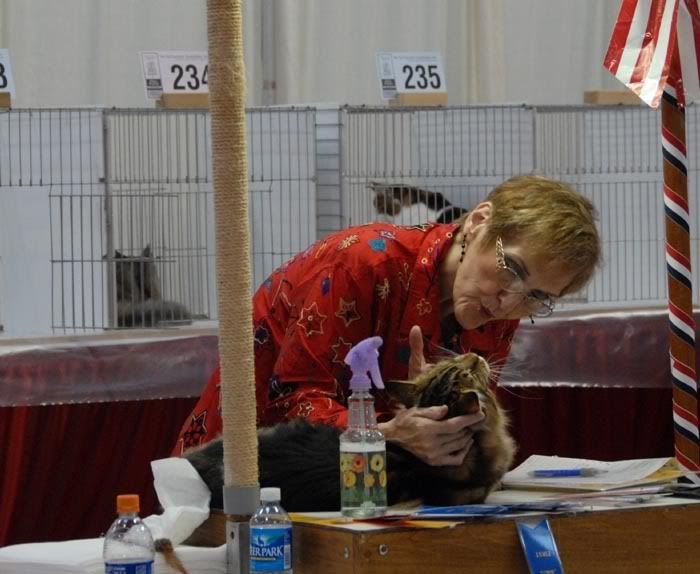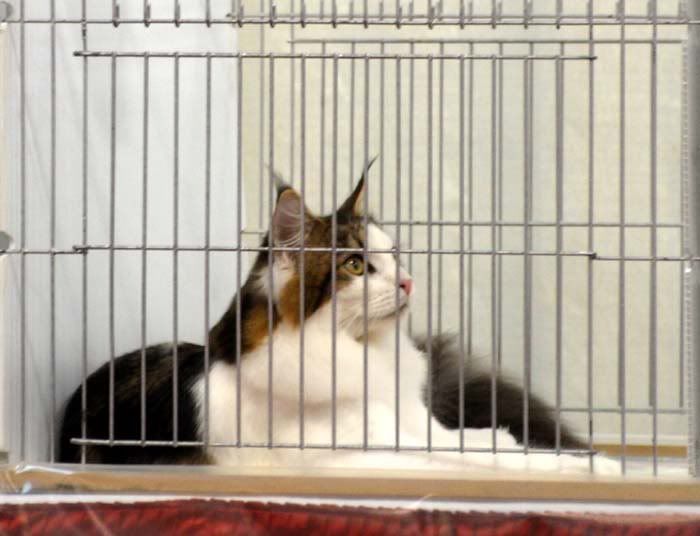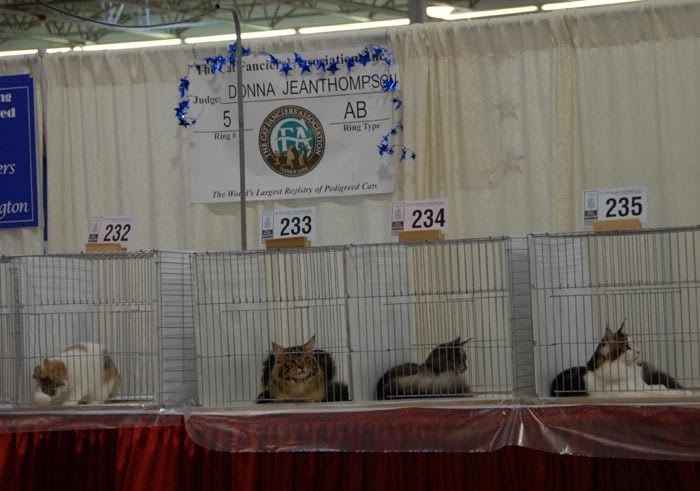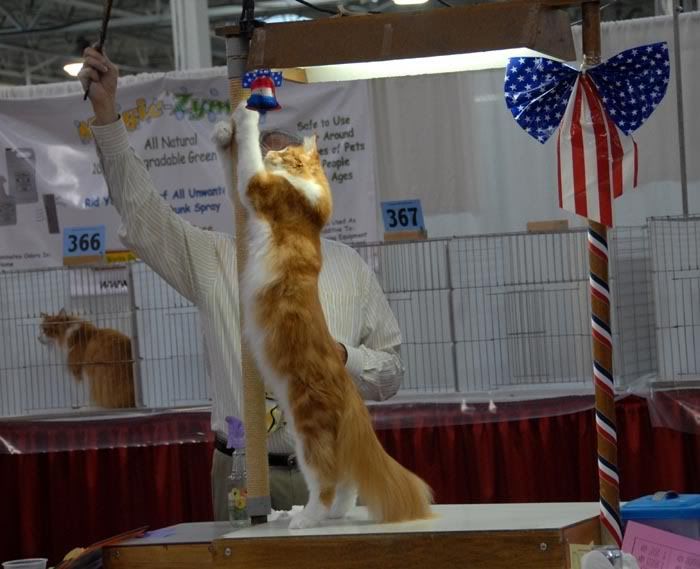 Norweigian Forest Cats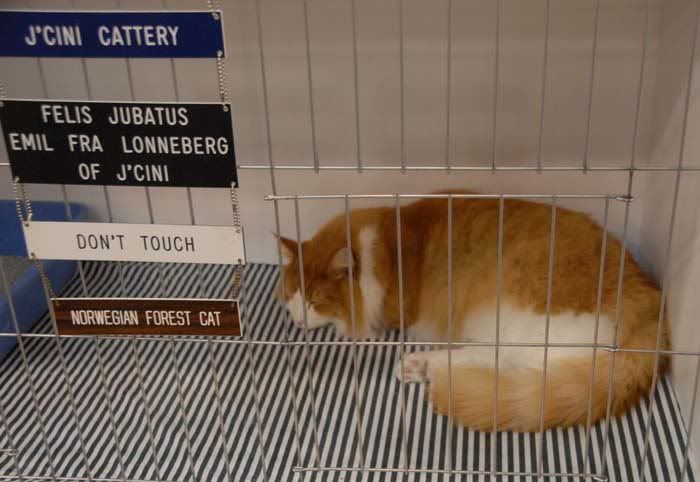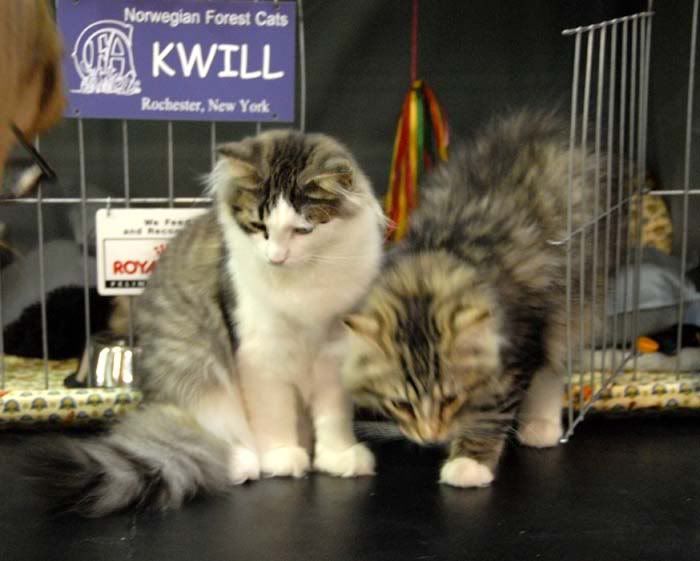 Abby kittens: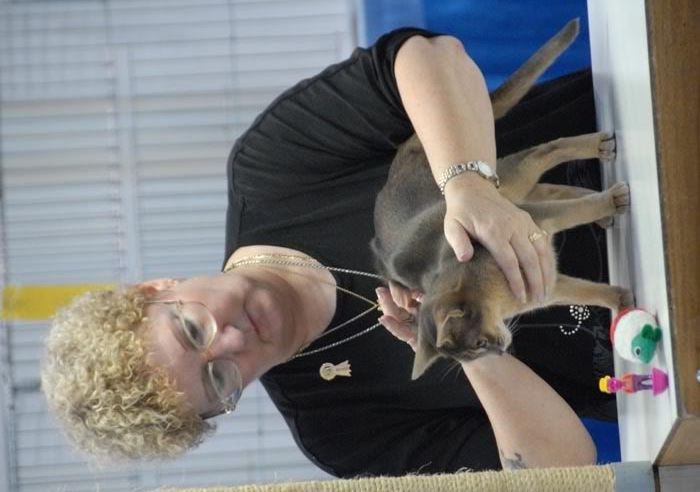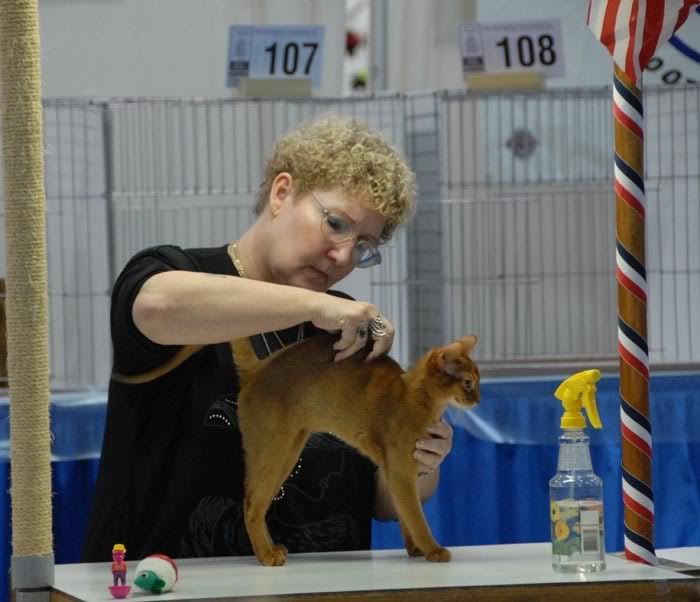 pink & blue Sphynx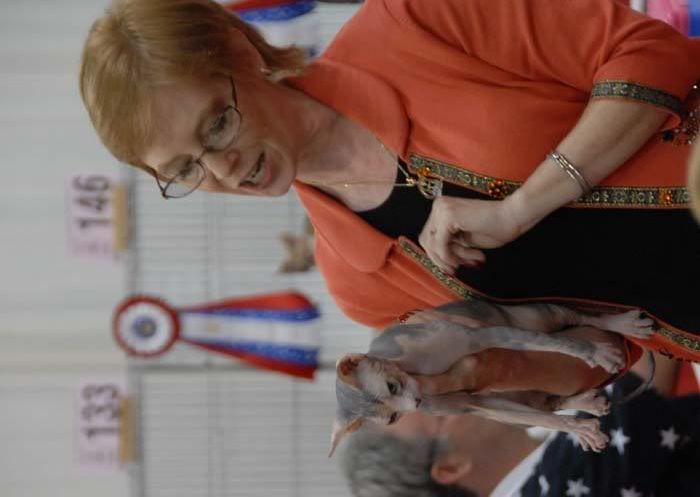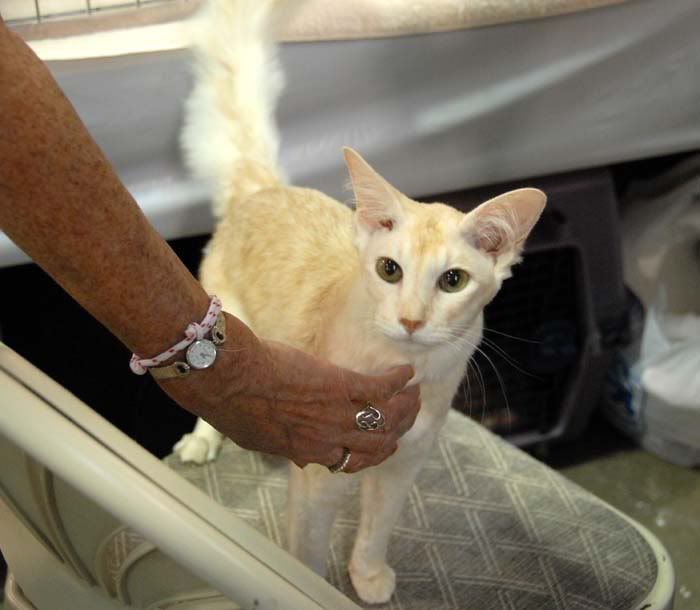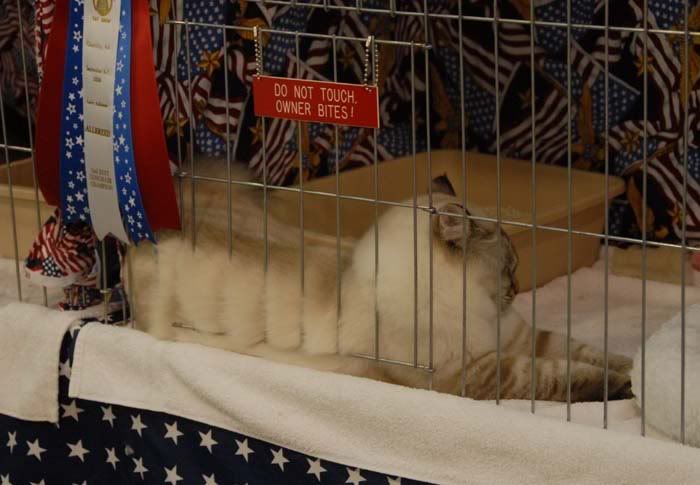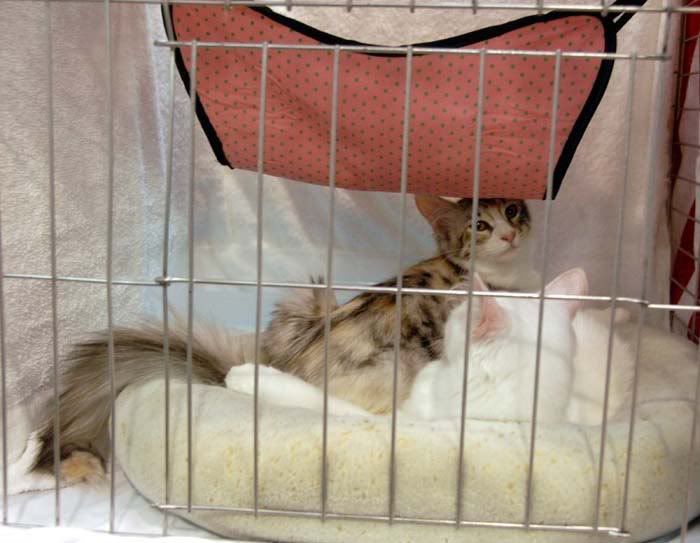 settee for over-indulgied moggies: