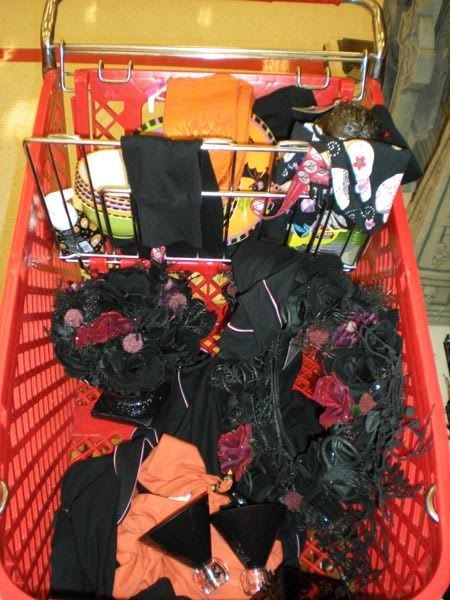 Target always has the best Halloween stuff and so much of it. It has become a ritual to go there every October & just pile up a shopping cart fulla new goodies.

....and then be amused the rest of the year when you visit your friends and notice they all have the same hand towels! :)

Here's the shopping car o' swag for 2008!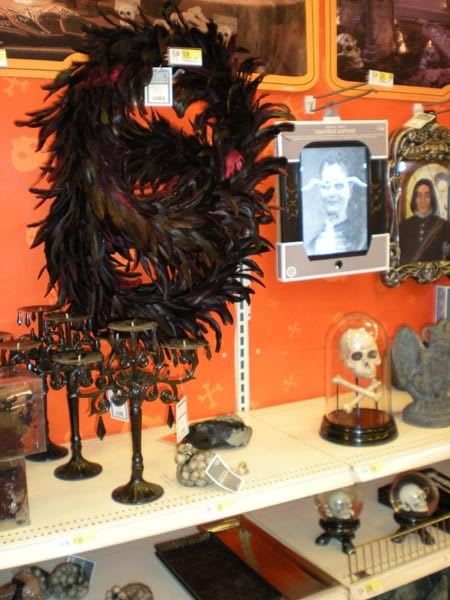 we laughed very hard at the "In Goth We Trust" line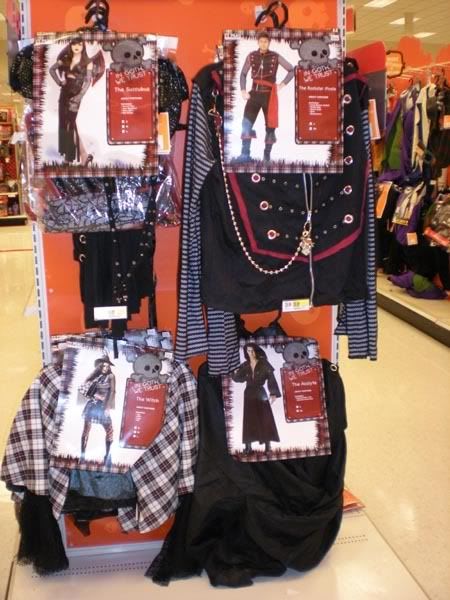 I got Paula this witche's hat which is so awesome it alone should qualify her for a teaching post at Hogwart's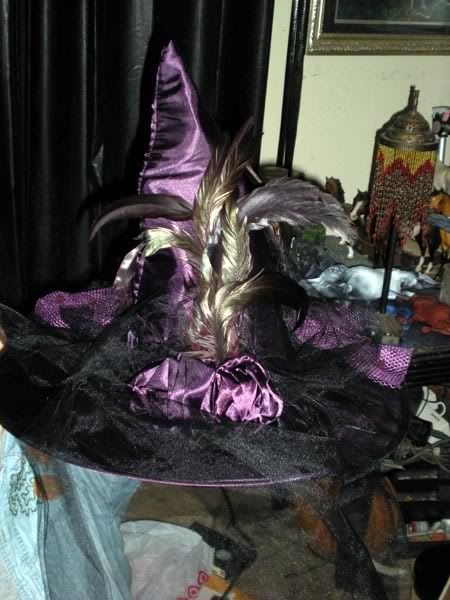 every year I end up with another lovely wreath of black roses from target -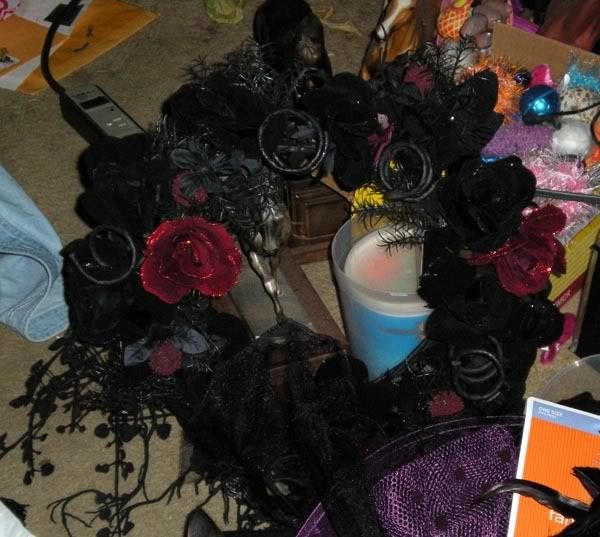 unpacking all over the living room floor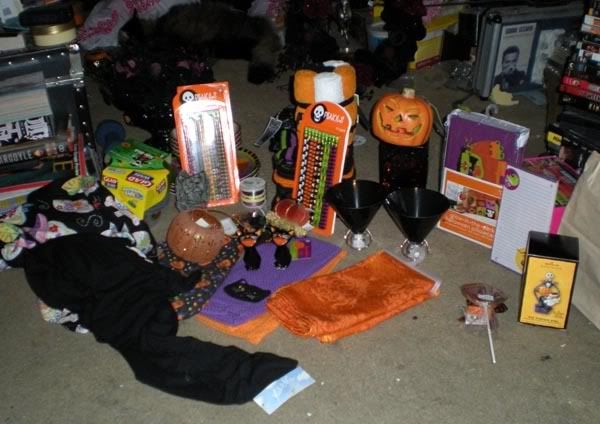 Spooky approves!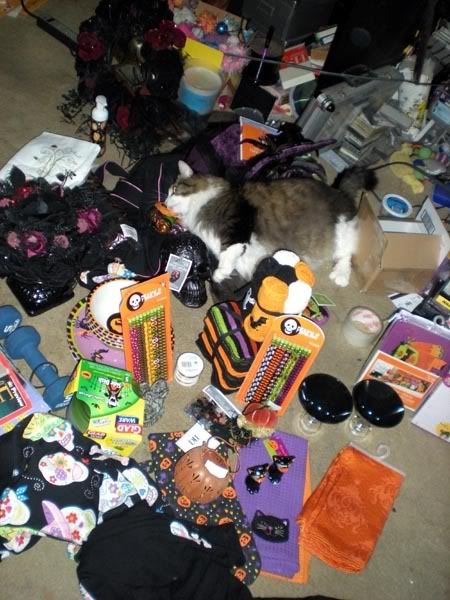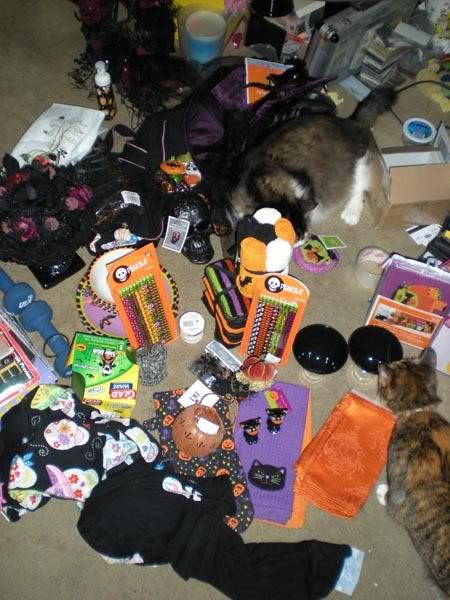 not from Target but we also stopped at Butler's orchard & they had some beautifully embroidered halloween stuff - I also got a gorgeous embraidered spiderweb tablecloth nice enough for a formal table.