Very sad news to report - Andrew Martinez, also know as "Andy DeMize", drummer for bands the Nekromantix and The Rocketz, was killed in a car accident yesterday. What an incredible tragedy for a life hardly lived - Andy was only 25 and a great drummer and really nice guy, so full of energy and life.

I only had the chance to hang out with him a couple of times - I saw him play with Nekromantix a few times and once with the Rocketz when they opened for Viva Hate and the Koffin Kats at the Knitting Factory but I am glad I got the chance to know him a bit, he will be very deeply missed.


http://www.ocregister.com/articles/dominguez-car-trees-2278267-injured-fire




hanging out with James Meza at the Juke Joint in Anaheim at a Zombie Ghost Train show, what a crazy night, I will never forget the wild psychobilly drummers drinking competition....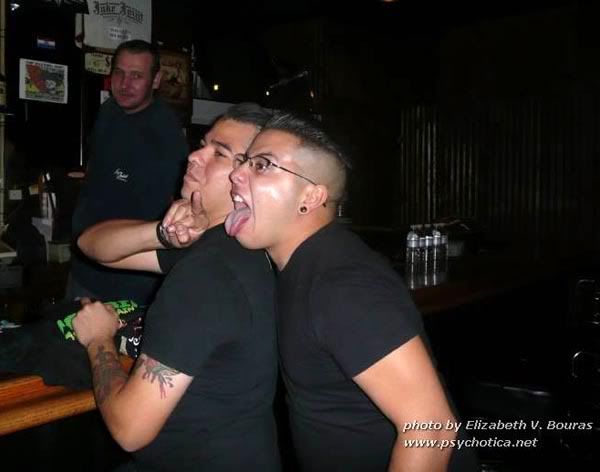 live with Nekromantix -