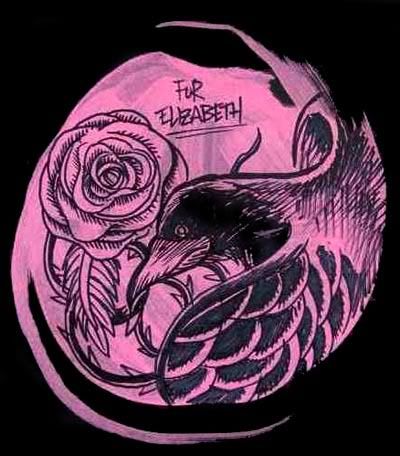 An onlooker might have initially thought it was a drug transaction... black Hyundai pulls up in an iHop parking lot where a tall fellow is standing next to his truck. Driver gets out & hands him an envelope fulla cash & in return is handed.... a cool portfolio!

From none other than Linas Garsys, one of my favorite artists (even have 2 tattoos done from his designs) - he wrote me a few weeks back & asked if I might be interested in buying the original art to some of his Tiger Army T shirt designs, I'm sure anybody who knows me even remotely knows my reply! I was thrilled at the opportunity, especially as he suggested just meeting up to make the deal since he lives in Baltimore & commutes to his job in DC so I met up with him Friday night as he got off work as I'd just been paid :)

I am just thrilled to add these pieces to my collection (fitting into both Liz's art gallery & her music memorabilia) plus he blew my mind by doing this cool painting on the cover of the portfolio he made for them plus was cool enough to autograph a couple of posters I brought along. And of course it was quite an honor to get to meet an artist whose work I have admired for years now! Hopefully he will keep me in mind in the future if he has more he would like to part with.

Check out his website -
www.linasgarsys.com




Art for Tiger Army "Hechizo de Amor" shirt - the girl was done on a separate piece from the background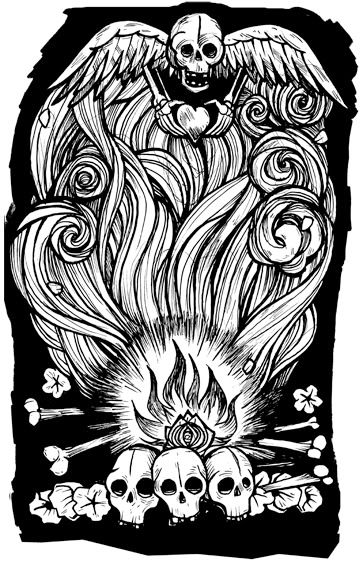 Here is how it appeared on the T shirt: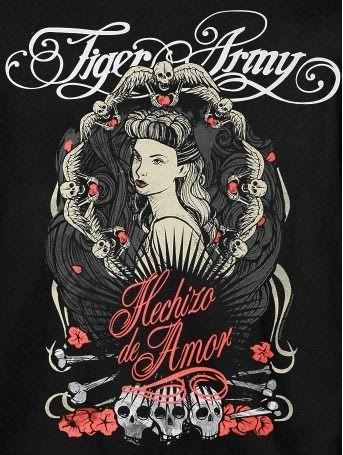 Linas printed a larger copy of the background art so I could display the girl on top of it: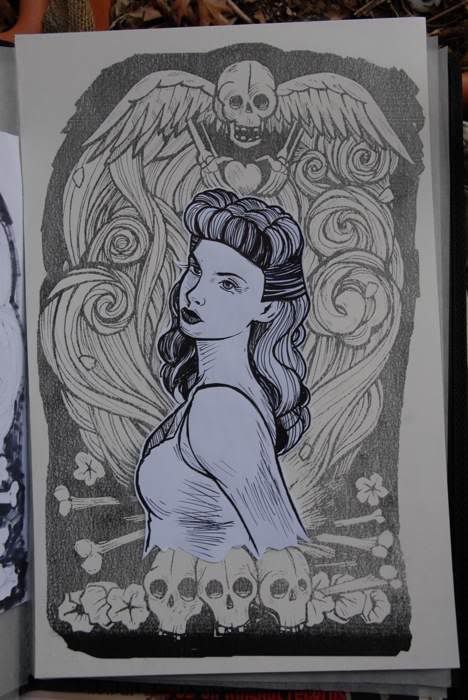 Tiger Army spider shirt design, I got this shirt last spring when they played at the Ottobar :)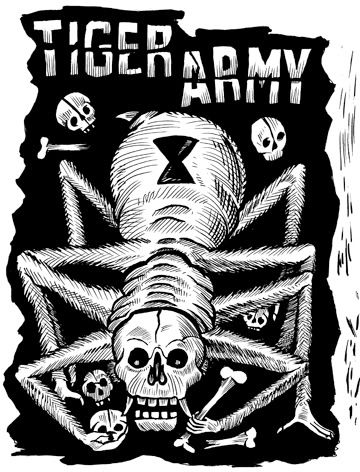 How the spider shirt looks: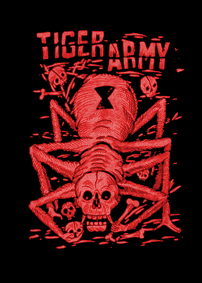 Tiger Army day of the dead Sugar Skull drawing - I think this would make an AWESOME tattoo!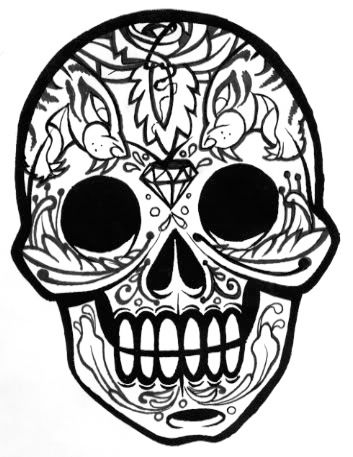 When it was used on the T shirt it was printed large on the front with tattoo flash style roses on either side and on the back like this: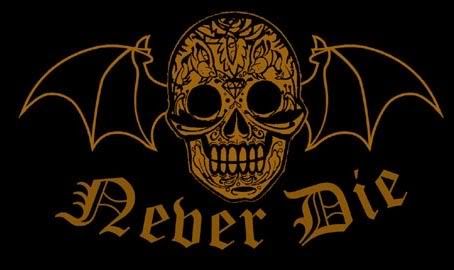 angel with slit wrist from an old AFI T shirt -