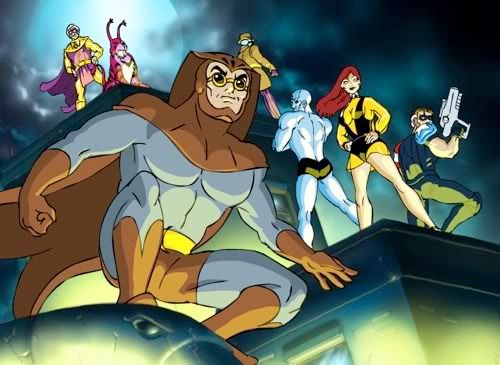 "Saturday Morning Watchmen"

http://www.youtube.com/watch?v=YDDHHrt6l4w

Going to see Watchmen tonight at Kentlands, crossing my fingers it will be good, glad to see Roger Ebert give it 4 stars.

Of course we have to go see any comic-book related movie opening night at the Kentlands as the running joke is that we'll see "Silent Bob" there. I swear, the guy looks exactly like Kevin Smith in "Clerks" - he was several rows in front of us for "Iron Man", "Hellboy" & "Dark Knight", gets there as early as we do to grab his desired seat & sits alone reading manga until the film starts. He wasn't there for "The Spirit" but I don't know if that is because it opened on Christmas and he has family or because that was was teh suck & he knew better.