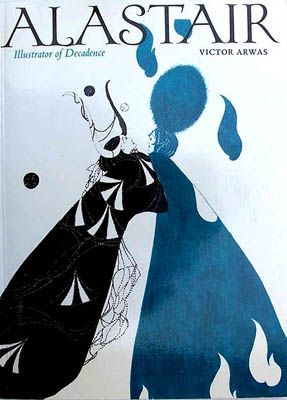 About a week and a half ago I found somebody on ebay selling two paintings by one of my absolute favorite artists of all time together for a fraction of what I've ever heard of his work going for and I am absolutely stunned as I got both for the minimum bid. And today they arrived - opening the box was a bit scary as they were not very well packed & one of the frames had splintered apart (these pix are the ones he used on ebay) but thankfully the glass did not break and the art was OK, I can always get new frames.

Its so hard to believe they are actually in my hands, I'm afraid I'll wake up at any minute, this feels like a dream as he's been an obsession of mine since my early teens when I discovered his art only slightly after I'd discovered Aubrey Beardsley, with whom he is frequently compared.

The artist is Alastair, a/k/a Baron Hans Henning Van Voight of Germany (1887-1969), an eccentric illustrator who lived in the Black Forest and drew decadent and often wildly erotic illustrations for the books of Oscar Wilde, Edgar Allan Poe & the like. I've been collecting what illustrated books of his I could find and afford for many years (50 Drawings by Alastair, 43 Drawings by Alastair, The Sphinx, Salome, Manon Lescaux, Les Liasons Dangerous) but many are beyond my reach like the Black Sun Press editions that go for thousands.... The only time I've ever even seen any originals was in a huge retrospective of classic illustrators at the Cooper Hewitt museum. As far as I know these are unpublished and probably date from the 1920's.

Color me stunned!!!!!

Update: holy crap, I found somebody on abebooks.com selling one of his originals for $17,500!!!.

And this one is only (cough cough) £5,000!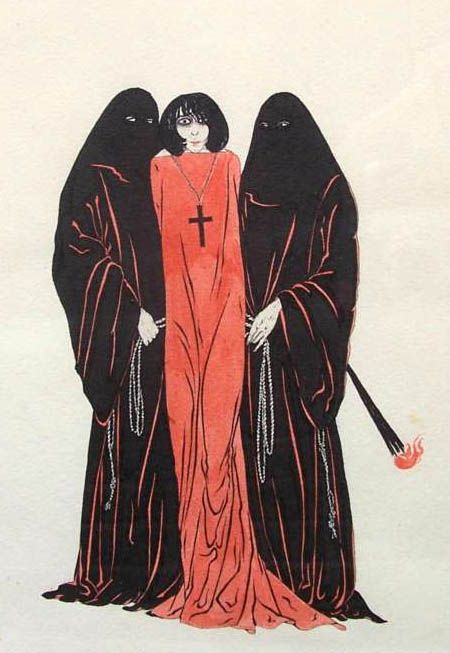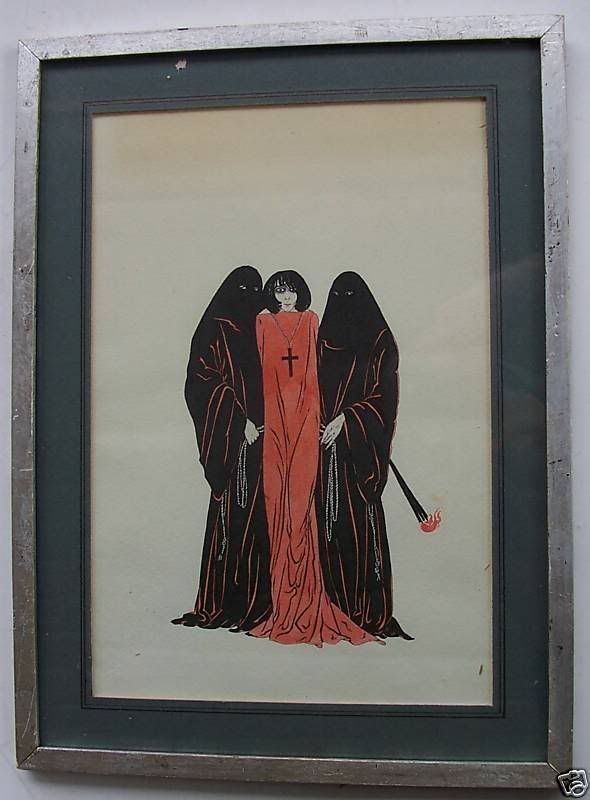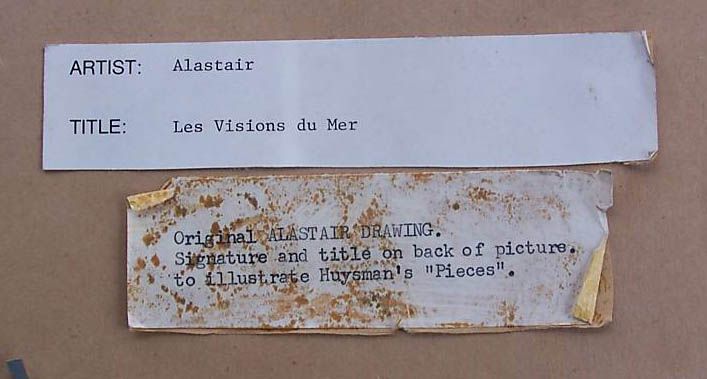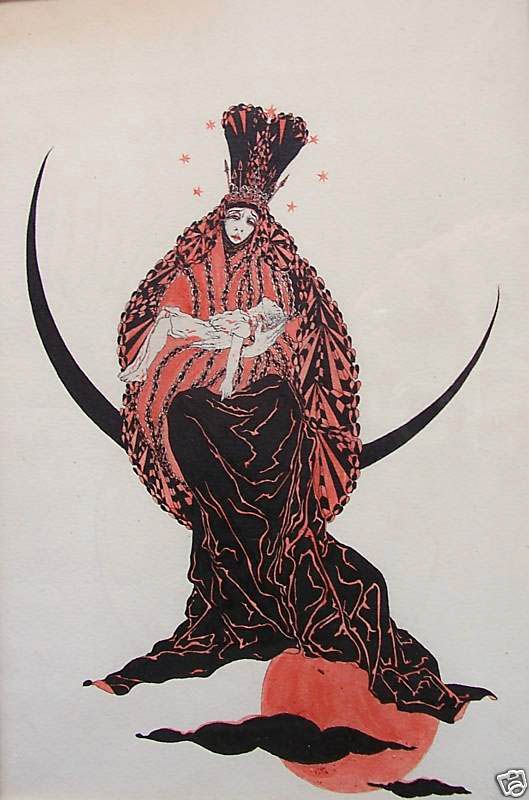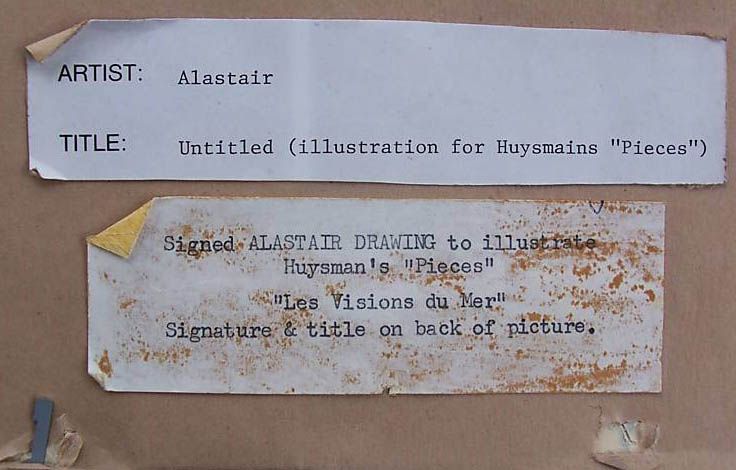 some more examples of his illustrations on this page


new frames & mattes -