Heading out to Las Vegas tomorrow for a few days, will be really nice to take a break as I haven't really gone anywhere major since last October which is kinda unusual for me. Combo of not a whole lot going on combined with me trying to be a good girl & pay down all my debts & shore up savings.

But since Tiger Army scheduled what might be there only show for 2009 since they are (mostly) taking a longish hiatus for Nick 13 to work on a solo album I didn't want to miss that & had been tempted to go to Vegas anyhow as it is such a bargain these days.

Since this trip is my birthday present to me (my b'day is the 19th but since the Tiger Army show is the 11th I'm celebrating a week early) I'm even splurging and staying at the way posh 5 star Mandalay Bay this time as they were running some incredible deals so was able to book it for $79 for Thurs & Sunday nights and $109 for Fri & Sat. I've never stayed there before as when I checked their rates before previous trips they ran $250-350 a NIGHT! So I am heading out tomorrow morning and will go see the Criss Angel/Cirque Du Soliel show "Believe" tomorrow night, then Friday my friends are joining me & Sat we'll probably hit the Viva Las Vegas car show and then Tiger Army at the House of Blues that night and on Sunday I'll go see Penn and Teller at the Rio! Should be a lotta fun, then I'll be coming back home Monday. Paula will take good care of my kitty but I know he'll be upset, he's pretty clingy and complains a lot when I am gone.

Saw Fast & Furious which was fun if not quite as good as the first one, heck, I'll go see anything Vin Diesel is in. Just had to restrain myself while driving home so I didn't go tto fast ;) Reminded myself I should have one of those Riddick figures so found one cheap on ebay that can sit on my desk along with his hellhound.

Have had some amazing jewelry finds lately - yay!



Got two new pieces from Ruben Xolotol Viramontes that I am in love with! Another ring, this one is a mate to my Frida Kahlo inspired ring, only instead this one is dedicated to her SO Diega Rivera.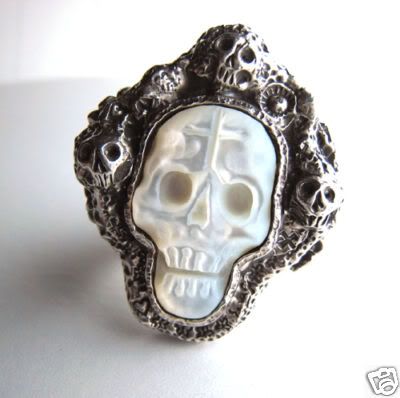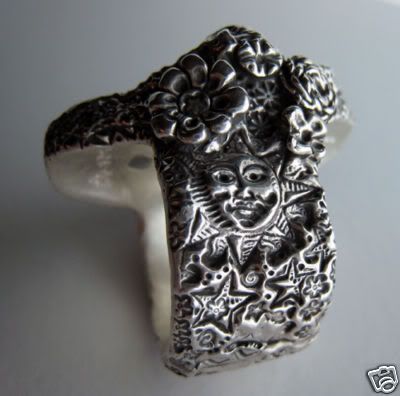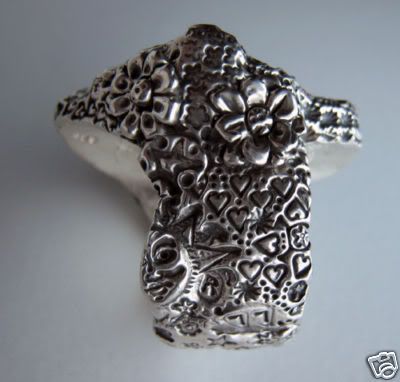 The other piece is a neat sterling Day of the Dead heart shaped pendant which goes well with both those rings. Paula was nice enough to make a necklace to hang if from of sterling, pewter and glass beads: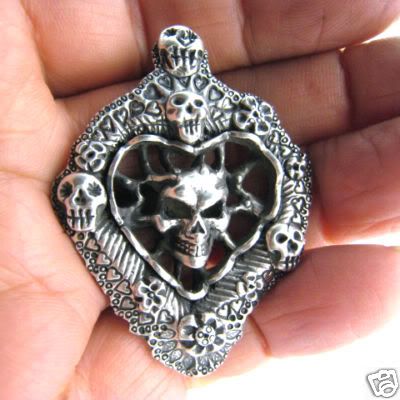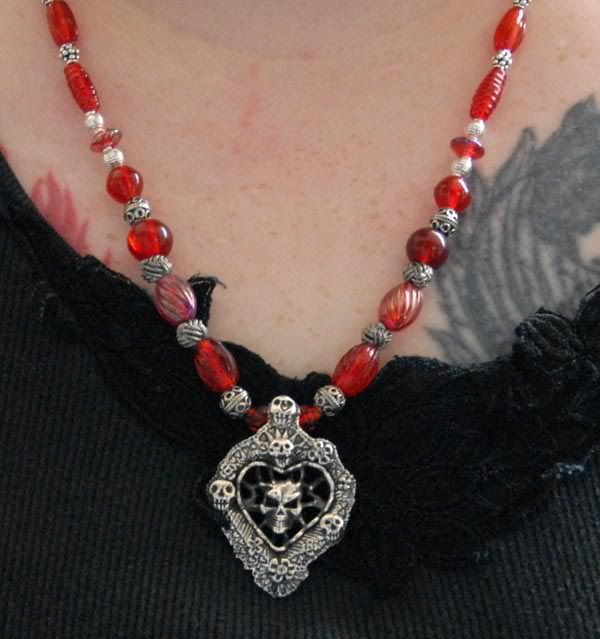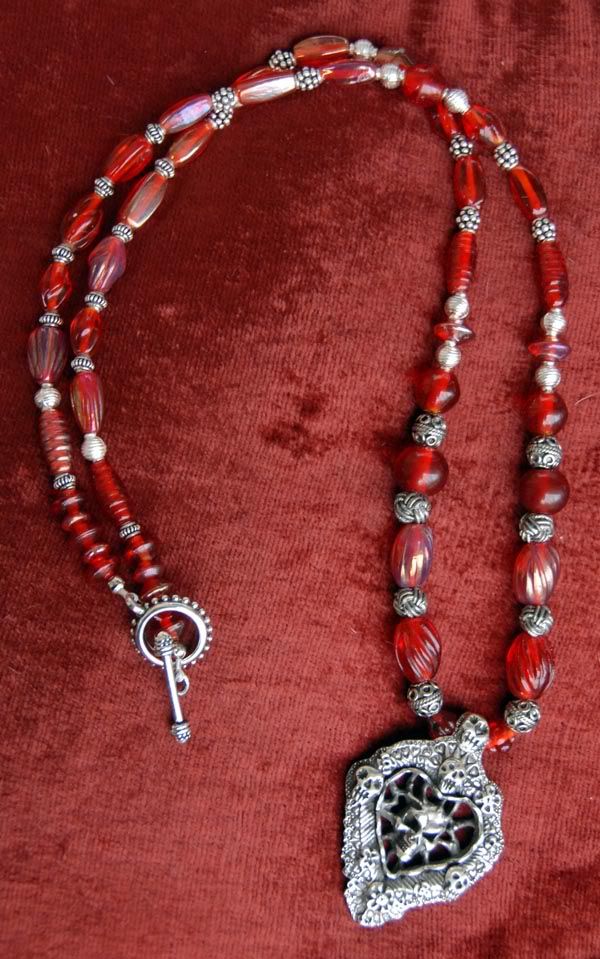 Link to his website, I cannot recommend his work highly enough!





Ebay listings:
http://stores.ebay.com/rxvrings

Here is a neat sterling silver biomechanical claw ring I found on ebay from a guy in Switzerland - it is not signed but I am pretty sure it is also by William Llewellyn Griffiths of Metal Couture/Necromance as the internal construction is the same.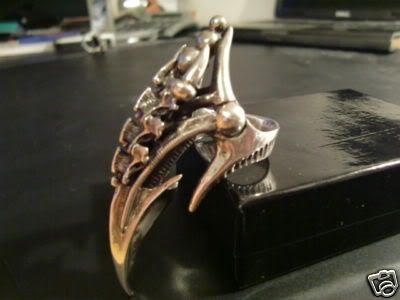 And I FINALLY landed one of the Pushead "Cocobat" Devilman rings on Yahoo Japan - yay!! Yahoo Japan is like the Japanese ebay but most of the sellers don't sell to outsiders so you have to use a 3rd party to bid, but Paula was willing to use her account with Rinkya to bid for me. So glad to finally find one of these as I have been looking for several years but all the others I found were a lot more $$$.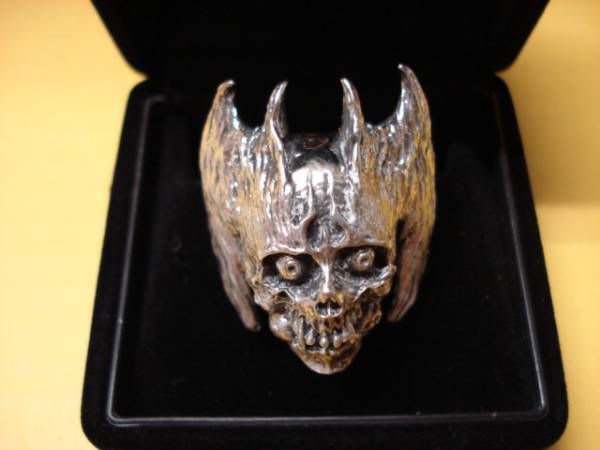 It came in a really cool silver foil stamped box-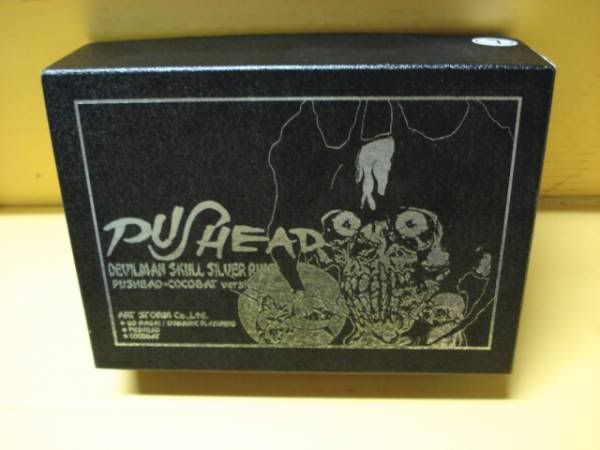 with certificate signed & numbered by Pushead -