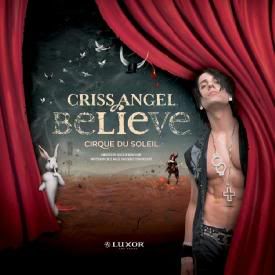 Relaxing and unwinding in Las Vegas.... the Mandalay Bay hotel is uber nice, probably the poshest place I've stayed. What a jump from the Comfort Inn where I stayed last time I was here (at about the same price BTW!)

The bathroom alone is the size of my bedroom back home & has a separate shower stall & VERY deep nice tub, there are 2 sinks with a HD TV monitor positioned above the counter so you can lie back & soak in the tub & watch TV & the toilet is in its own small room with a phone. The room itself is HUGE with VERY comfy beds and a 40" or so HD plasma TV..... windows are floor to ceiling and I have the most amazing view straight up the strip from the sphinx outside the Luxor looking down to the MGM grand, Paris etc. Wow. Many pix were taken, however I either have not packed my SD card reader or have not yet found it so they have to wait (I did bring 2 CF readers tho - go fig)

Last night I went over to the Luxor, picked up my ticket for Criss Angel and enjoyed a nice dinner of prime rib & then caught the show "Believe" - damn he is a hottie, even prettier in person than on TV. sigh, I got a problem with those pretty guys with a lot of eyeliner LOL! With the short hair he reminded me a lot of Davey Havok minus the tattoos.

The show was a bit uneven, starting with way too much video intro to Criss and a rundown of Mindfreak and he came out (what a fucking entrance tho - seemed to float down from the ceiling, arms spread and I was in the front row looking intensely and damn I could not see any wires whatsoever) and bantered with the audience very "rock star" style, yeah he's easy on the eyes but that part was annoying. Started some trick going into a cage that was like a giant bug zapper while wearing chain mail & the lights all blew & they started screaming & brought a stretcher & carried him off like a toasty critter.

Then it REALLY started and got very surreal and weird and vastly improved, a giant steampunky contraption appeared & they ressurrected him frankenstein style and it went into a number of gorgeous dance numbers with the Cirque Du Soliel acrobats in amazing costumes, sorta the revenge of the magician's rabbits and various other weird creatures, the lead female dancer was incredible, I had no idea anybody could move so simply and yet so erotically. The production was very strange, at parts very gruesome and over the top ala Grand Guignol which did seem to loose and alienate a lot of the crowd, but personally I loved it, adored the costumes and some of the tricks were amazing.

At one point Criss Angel came out in this long black velvet robe with black gloves and the fingertips started burning and he shook his hands and the flames turned into two white doves that flew out over the audience and returned back to the tree that his stagehands brought out. And then he kept producing more doves one after another that flew to the tree. It was beautiful.

Very glad I caught it tho it was a bit of an expensive splurge but very happy I went for the good seats (front row YAY!!!) and also sprang for the programme book with many lovely photos.

And then came back & curled up in this wonderful nest of a bed and I was out. Will take it easy today & wander around & maybe shop, Alex & Rachel will arrive tonight!