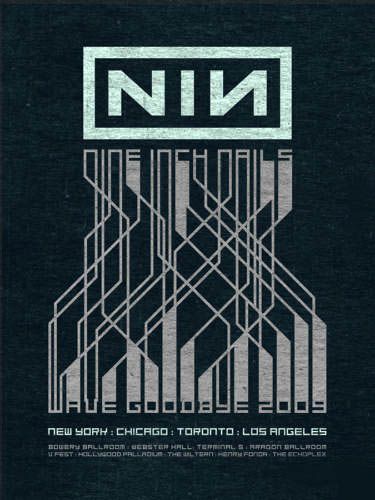 I'm currently flying home from LA, had to try out Virgin's wifi and must say it works pretty damn well. And to make things even better they even have power outlets to plug your laptop into so you can surf the whole way without the battery giving out. My old Dell laptop could never make it thru a whole movie without conking out, at least the MacBook does better, I watched Terminator Salvation on the way out and it was dreadful but I did see the whole thing.

So anyhow, I flew out Tuesday after work to catch one of the final Nine Inch Nails shows - yay for coupon for cheaper flight on Virgin after my last trip + fabu hotwire deal so I got to stay at the posh LAX Westin for only $62 a nite!!! I rented a car Wednesday morning & then drove over to West Hollywood and hung out with my friend Kristin and we had lunch at Swingers which is only a couplea blocks from her house & went shopping. Went back to Happy Six and got another Tokidoki bag (a Discoteca Imagini laptop bag), I didn't mean to be bad but they were 50% off so I couldn't resist a really good deal, also T shirts were half off so I got a cute T of a Tokidoki-esque Sid Vicious looking 'lil punk rocker. Then headed over to Melrose and got some blind box toys from Munkey King and Japan LA and snagged a couple of the little Junko Mizuno figures.

Went back to Kristin's & while her door was open a little dauschund wandered in & made himself at home. She called the # on "Mister Louie"s tag but nobody picked up so she left a voice mail and them went up the street to the address on his tag and found a very nervous house sitter who said he'd been gone an hour and she was scared she'd lost him! Warned her she might wanna delete the "we found your dog" message before the owner's hear it...

Then headed up to the Palladium and met up with
slyabney and Janice - it was
slyabney's birthday so I gave her the absolute funniest card evah (a private joke about a former mutual acquaintence) & we got wristbanded & hung in the hugeass line for a while, it was hotter than hell, on the ride over I saw a sign that read 104 degrees! Needless to say as much as I would have loved to get in line early & be front row center I would not have survived (many black clad goths melted in the sun that day....). Finally got in and Janice and I went up front & got to the 2nd row over on Robin Finck's side, had good spots for openers Queen Kwong and Mew and as I was able to bring in my good camera I got some really good shots of Mew...but when Nails came on things got crazy, I got knocked over & right into the pit for March of the Pigs and common sense said "get the fuck out now" so I bailed & found a spot further back and up higher so I could at least se, got some great pix of Robin & hopefully got at least a few decent ones of Trent as I brought my 400mm lens, was too tired to download them last night.

Setlist was awesome. They played the WHOLE DOWNWARD SPIRAL album as they did at Webster Hall in NYC last week including a couple songs that had only ever been played at that show. Then some other greats -

1,000,000
Terrible Lie
Lights in the Sky
Burn
Gave Up
Suck

Then Trent announced a special guest: "Way back when, when I was an artist shaping my sound, this man very was influential and it's my honour to introduce him tonight," - I'd heard that Peter Murphy had joined him at some of the NYC shows and wondered if it would be Pete but it was an even bigger surprize - GARY NUMAN!!!! I about lost it, I am a HUGE HUGE HUGE Numan fan since the days of Tubeway Army & "Replicas" came out, first saw him on the Pleasure Principle Tour waaaaay back so you can say I was listening to Numan 10 years before I discovered Pretty Hate Machine. And damn he looks good, has a lot more hair than back then even (unlike many others!)

So then they played Numan's Metal and Cars with Numan singing and Trent on keyboards. Trent was probably glad at that point to have somebody else sing as he was really sick and sounding rough (in fact tonight's show at the Henry Fonda Theater has been cancelled due to Trent's Drs orders so I am most grateful to the powers that be that those were not the tickets I got and I feel really bad for anybody who traveled for that show only. So many of the people I met were from far away - the guy behind me during Mew was from Austin and had also made it to NYC and Chicago, the couple I was talking to at the In N Out Burger afterwards were from Vancouver. Nobody wanted to miss these final shows if there was any possible way to make it.

NIN finished up with The Hand that Feeds and Head Like a Hole.

What a show!!!!

Hopefully I'll have some decent pix to post when I get home! I am soooo glad I made it!