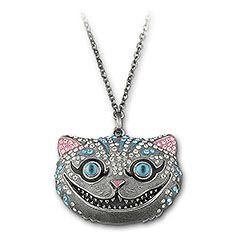 Sigh....I hate idiot lights....

...the ones on the car dashboard, especially the dread engine one that makes you terrified to drive another mile lest it start grinding up little chunks of metal.

So apparently my birthday present to me is a new oxygen sensor installed with the whatever else needs to be flushed & replaced to the tune of about $450.00. Yikes, not exactly what I wanted but car maintenance must take priority. And unfortunately that little dohicky is not under the warranty unlike the free radiator I got two weeks ago. (Let's here it for the 100,000 mile warranty on the car with 97,325 miles!)

Anyway at least on Thursday I will take the day off and celebrate a coupl edays late with a day of wonderful ooky spooky weird art, my favorite kind!
kisarazumama and I are taking the amtrak up to NYC for the day for a day of museums - first hitting the Museum of the City of New York that is having a show of cartoons by Chas Addams for the New Yorker magazine, then to the Museum of Modern Art to finally catch the Tim Burton show that is closing this weekend. I waited too long on that & all the weekends and today were sold out so I had to grab what was left for a weekday but am looking forward to it very much!


kisarazumama gave me a very cute charm bracelet with little photo charms she made of Tim and various characters from his films I will need to wear, along with my wonderful Swarovski crystal cheshire cat head :)

I apologize for my long LJ absence, my head's been in a weird place, kind of a mental fog where I just tend to shut down. I've just withdrawn quite a bit, I think part of the problem was the horrible long nasty winter as I have been feeling a little better with the spring (vitimin D deficiency perhaps?)

I've been mainly reading & watching lots of movies plus whatever new episodes of Lost and Fringe have aired. caught Kick Ass yesterday & enjoyed it even if it is a rather guilty pleasure as some of it is sooooo wrong.

Last week I saw the Girl With The Dragon tattoo which I liked quite a lot, highly recommend you go see the REAL version in Swedish with subtitles before Hollywood remakes it & no doubt dumbs it down for Americans. I read the book & was totally sucked in, got the 2nd book & when I realized the 3rd one wouldn't be out in the USA until late May I panicked & did the only reasonable thing & ordered it from Amazon UK so I could find out how the story ended ASAP! Now I'm just very bummed that the writer died after delivering those 3 and there won't be any more in the exploits of Mikael Blomkvist and Lizbeth Salander. (many thanks to
awdrey_gore's review on her website I Read Everything that grabbed my interest)

In an effort to don't accumulate so much stuff I am trying not to buy more DVDs for a while and joined Netflix. So far they have sent "the Hangover" (thank sto Art for recommending, it was VERY funny!), "The Men Who Stare at Goats" (kinda disappointing considering the cast) and "9" is on the way. I am impressed with how many foreign films they have and am requesting many Kenichi Matsuyama flicks :) Rating hundreds of movies to see what they will recommend that I haven't seen.

Went with
kisarazumama to Sonar a couple weeks back & caught H.I.M. and Dommin. H.I.M. were pretty disappointing - I thought that a band with such a rabid cult following would be more interesting on stage but sadly Ville Valo was the only one with any stage presence and even his wasn't enough to make me stay through the show & I willingly deserted my front row spot when Paula wasn't feeling too well. On the other hand I absolutely loved Dommin - they had been recommended to me last year by
miseryxchord who knows my taste and I like their CDs but they were so much better live! The singer has an amazing voice, reminds me a bit of Bryan Ferry. They are coming back to Baltimore May 8th so I will definitely head up for that.

Many thanks to
himmapaan for the lovely birthday wishes!

I think I am going to take a break for lunch and go take a walk, I so seldom get out of the office during the day :)