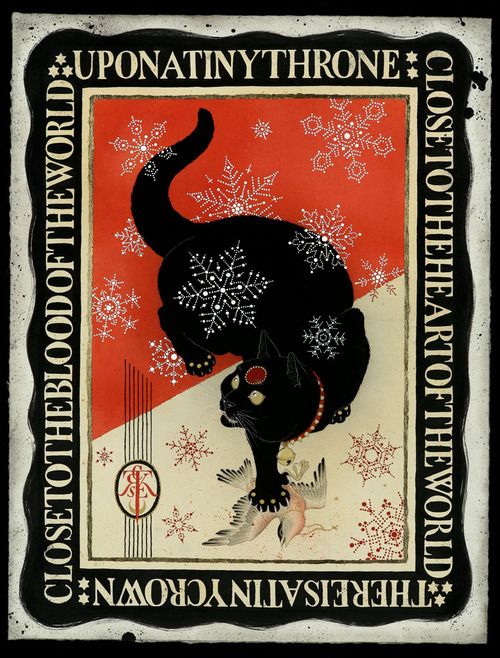 Chris Conn is one of my favorite current artists - I ran into his work quite by accident as the first example I ever saw was a poster he did for Tiger Army's 2004 "Ghost Tigers Rise" album Record Release party at the House of Blues Sunset Strip that was given away to attendees. At the time I tried looking him up to find out more info as I really liked the poster but did not find much aside from the fact that he worked as a tattoo artist in the San Francisco bay area.

Since then he has retired from tattooing (to the great sadness of many - he auctioned off 10 slots last summer on ebay for his last ever tattoos and they went for about $2500 each - boy I tried but was always outbid!) and taking up doing fine art full time. He just keeps getting better and better and does amazingly detailed work mixing elements of Japanese art, Art Nouveau and propaganda art. He reminds me some of the great Japanese artist Suehiro Maruo.

He has been featured in JUXTAPOZ and there is an article in the newest issue (#5) of COILHOUSE. He releases new prints every few months on his blog. The prints are made by master craftsman Jay Foran at Alpha Reprographics on heavy archival Hahnemühle paper with rich, deep "100 year" archival pigments and are some of the nicest reproductions I have ever seen!

His website: http://www.sekretcity.com/


His Tumbler blog with news on print releases: http://sekretcity.tumblr.com

A few prints also now available from Tattoo Elite International: https://www.tattooeliteinternational.com/detail.asp?id=260&imageID=483

Shown here (upper right) is one of my favorites, "Upon a Tiny Throne"



The Nightengale and the Rose - this is an older print long sold out that I was lucky to find last year on ebay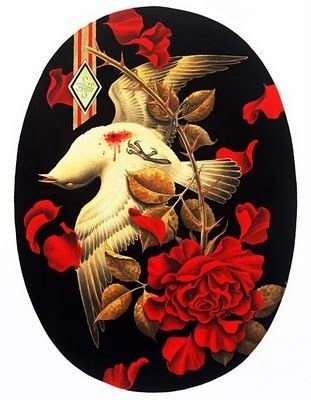 Set of 3 prints sold together - "all Is Lost", "Chauncy" and "BZG"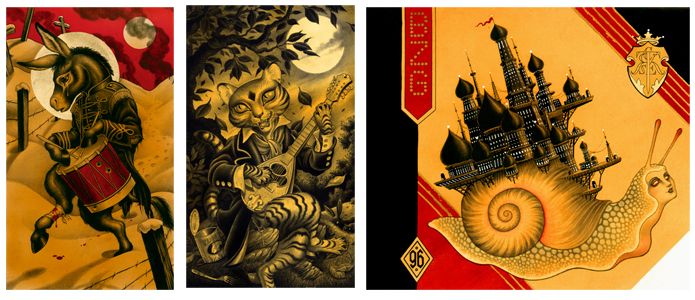 Beloved - the newest to come out, I just received mine yesterday!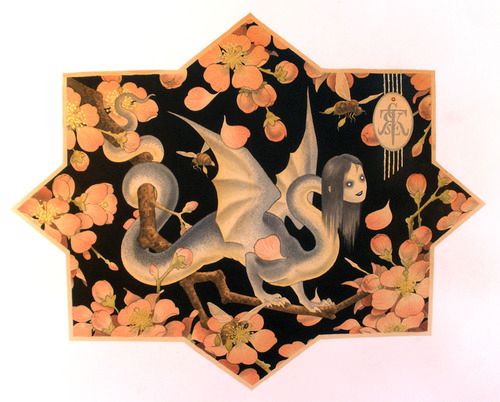 eqvvs novissimvs - Chris is now taking orders for this one, I just ordered mine =)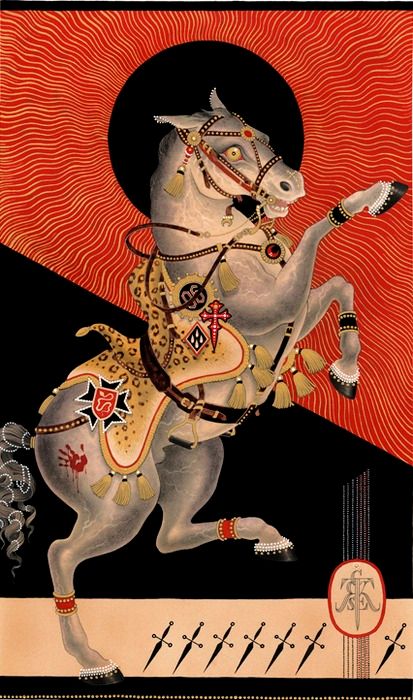 This was the first piece of his I ever saw back in 2004!