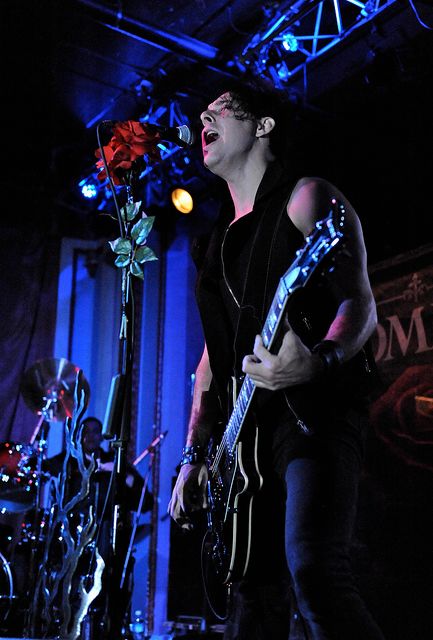 Went up to the Recher Theater in Towson Sunday night with
kisarazumama and caught Dommin and Volbeat - once again got the hookup from
miseryxchord and was able to bring my giant camera along & get some shots for Doom! Magazine - yeah! Not the greatest I'm afraid as there was so little lighting (sigh, there is a reason they use red lightbulbs in darkrooms!) but did the best I could.

Really love Dommin, they are one of my fav new bands of the last few years that I fin dmyself listening to more & more. Kristofer has such a gorgeous voice, reminds me a lot of Bryan Ferry actually. They are building up a pretty rabid fan following - was talking to a gal on the rail who'd driven 7 hours from Cleveland to see them & had even flown out to LA with her other friends that were there to see them before. (Hmm...where have I heard of this sort of behavior before??) Glad to see them get devoted fans, they deserve it, look forward to seeing them again, hopefully headlining so they get to do a longer set!

Headlining were Volbeat from Denmark, had not heard of them before but they were quite good - they cite their major influences as Metallica, Social D, Johnny Cash & Elvis so you can get a good idea of how they sound from there :)

Asidse from the low light the Recher is a fun place to catch a show, very much a "mom & pop" kinda place without security nazis etc, they also have a little bar/restaurant called "The Rec Room" next door that is cheap with very tasty food, we had burgers & fries and the burgers were terrific (almost on a level with BGR), the fries tasted like hand cut fresh potatos.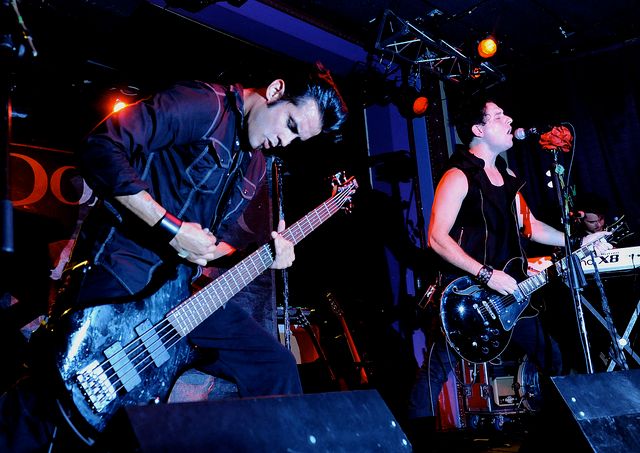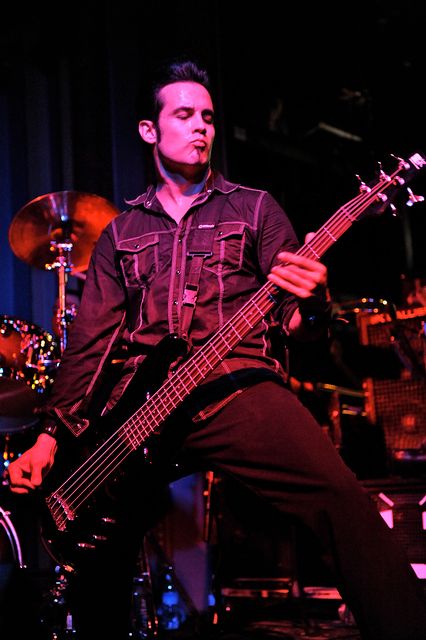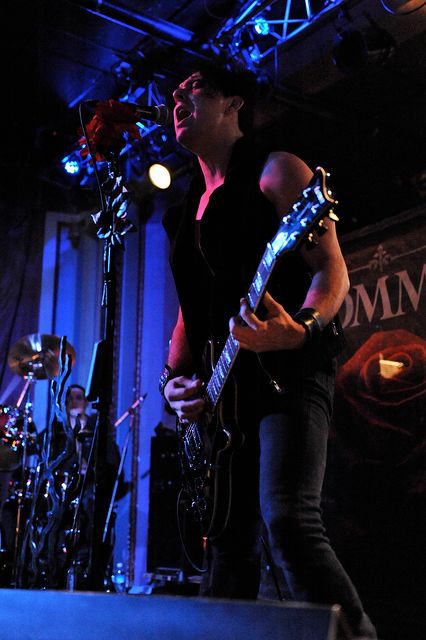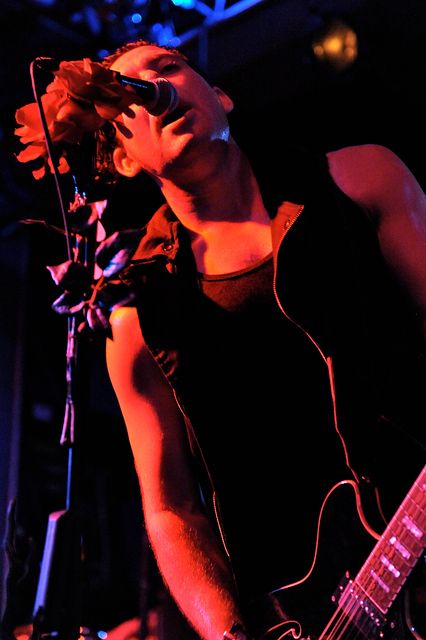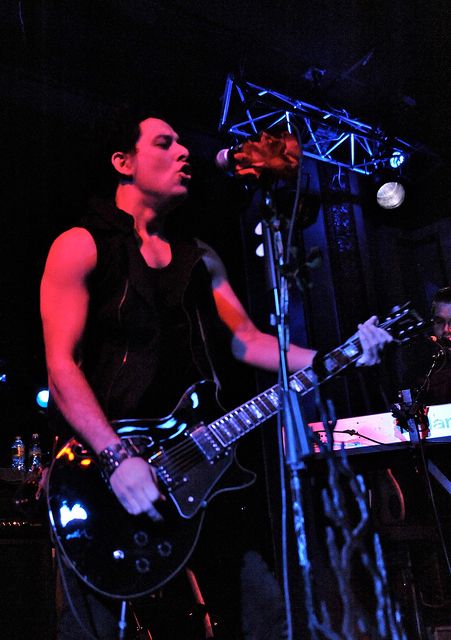 Kristofer Dommin hanging out after the show, was nice enough to sign my CD :) (sigh, I am such a shameless fangirl!)