Sigh..... there are so many beautiful posters and prints being done these days, I will never have enough wall space & as is need some more Itoya profolios for storage but could not resist picking up these lately.......

"Pan's Labyrinth" silkscreened poster by Mondo, art by Aaron Horkey in their Guillermo Del Toro series.... (I can't wait to see what they'll do for Devil's Backbone" and "Chronos"!)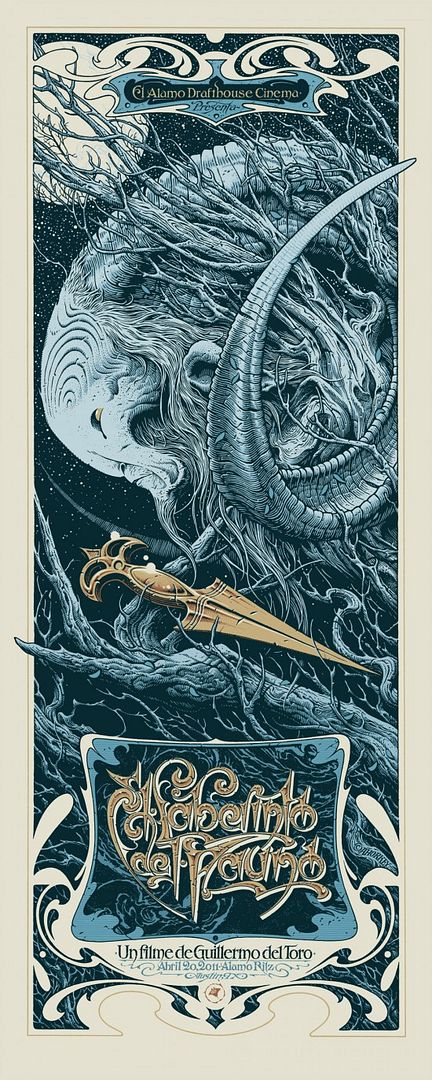 Mondo has been doing one amazing poster after another.... I also picked up these from them in the last few months -



"Dracula" by Vania Zouravliov and Aaron Horkey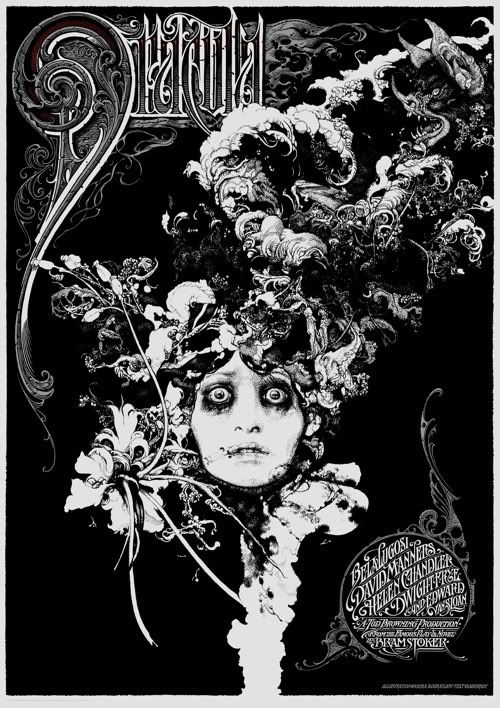 I had never heard of Vania Zouravliov before I saw this but then went & googled him and blew my mind, incredible artist, VERY influenced by the symbolists, decadents, art nouveau, japanese prints & illustrators like Alastair.

See more here:

http://beautifuldecay.com/2010/01/18/vania-zouravliov/

and here: http://vectroave.com/2010/05/vania-zouravliov-illustrations/


And like I need to find another artist to obsess over besides Vania, I discovered Florian Bertmer who is an unholy cross between Alphonse Mucha and Pushead! I picked up these from Mondo but am DYING over his newest two from the "Required Reading" show to illustrate the Call of Cthulhu and Paradise Lost (they are sadly sold out but Moon editions is doing a variant of Paradise Lost in another color scheme so holding out for that, I swear it is one of the most beautiful fallen angel images I've ever seen!), see here:


http://florianbertmer.blogspot.com/2011/04/paradise-lost-and-call-of-cthulhu.html



"Santa Sangre" (my favorite film by Alejandro Jodorowsky) by Florian Bertmer for Mondo: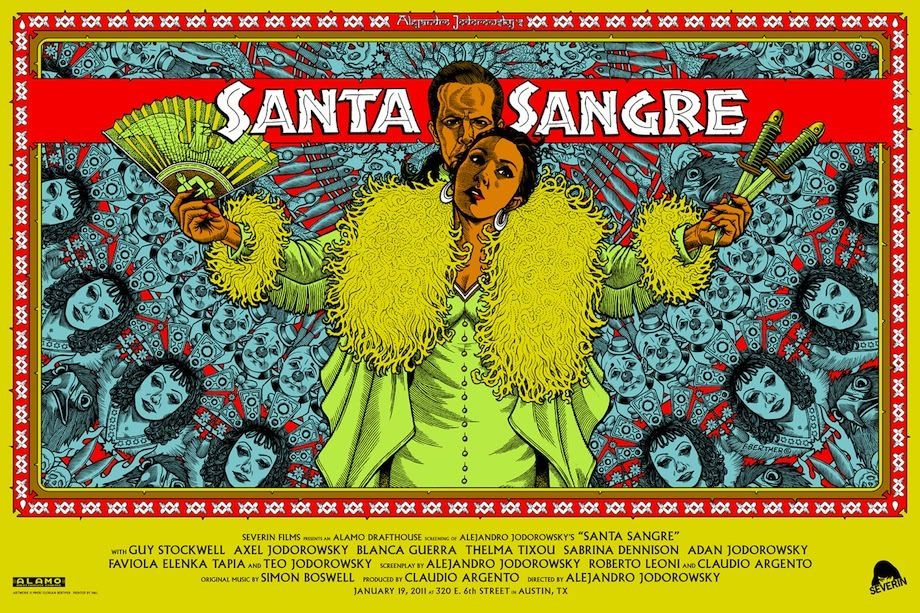 "The Holy Mountain" (one of the weirder films I've ever seen, another by Jodorowsky) by Florian Bertmer for Mondo: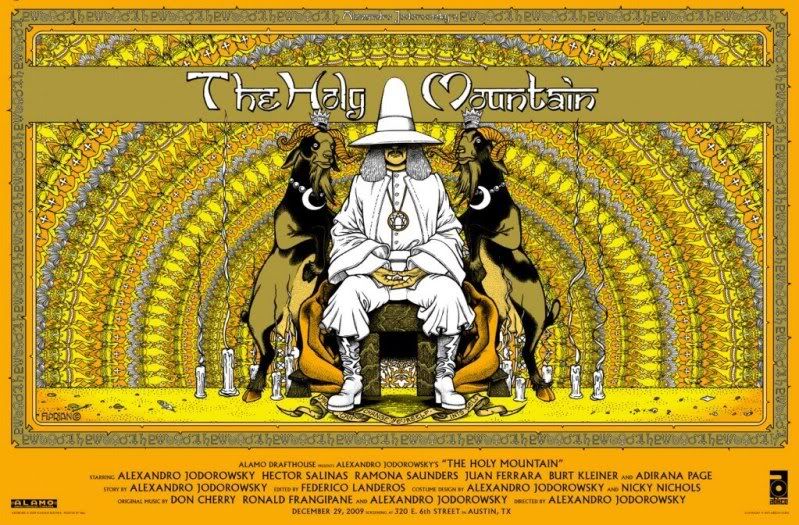 "Hellboy" by Florian Bertmer for Mondo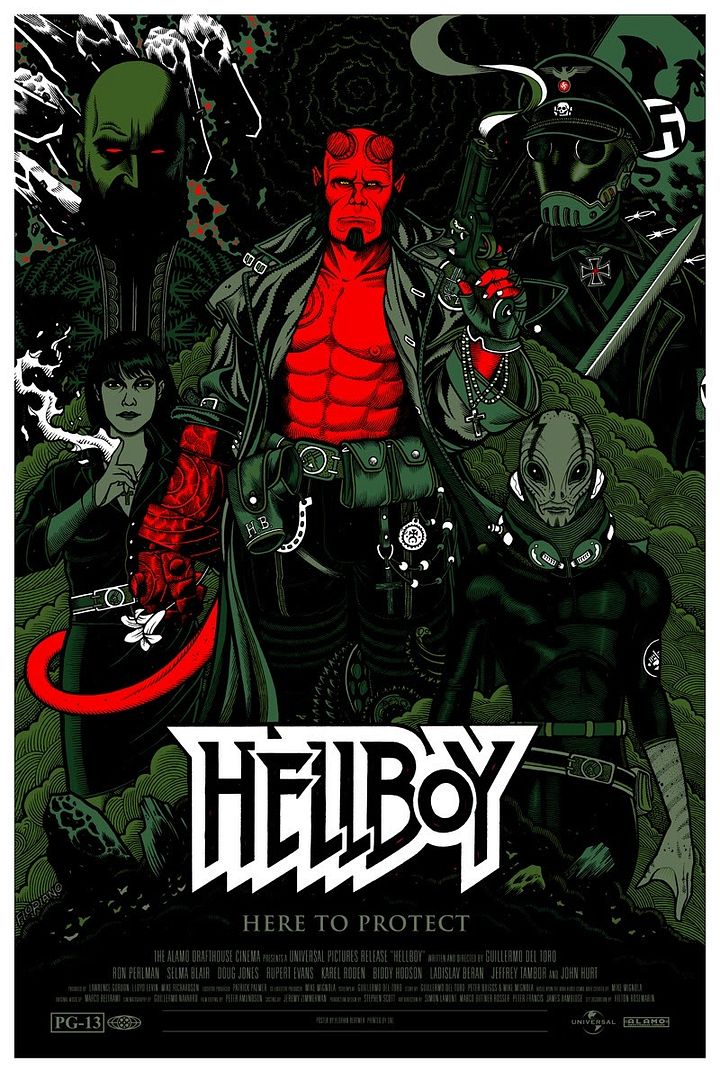 and then "Hellboy II" by Ken Taylor for Mondo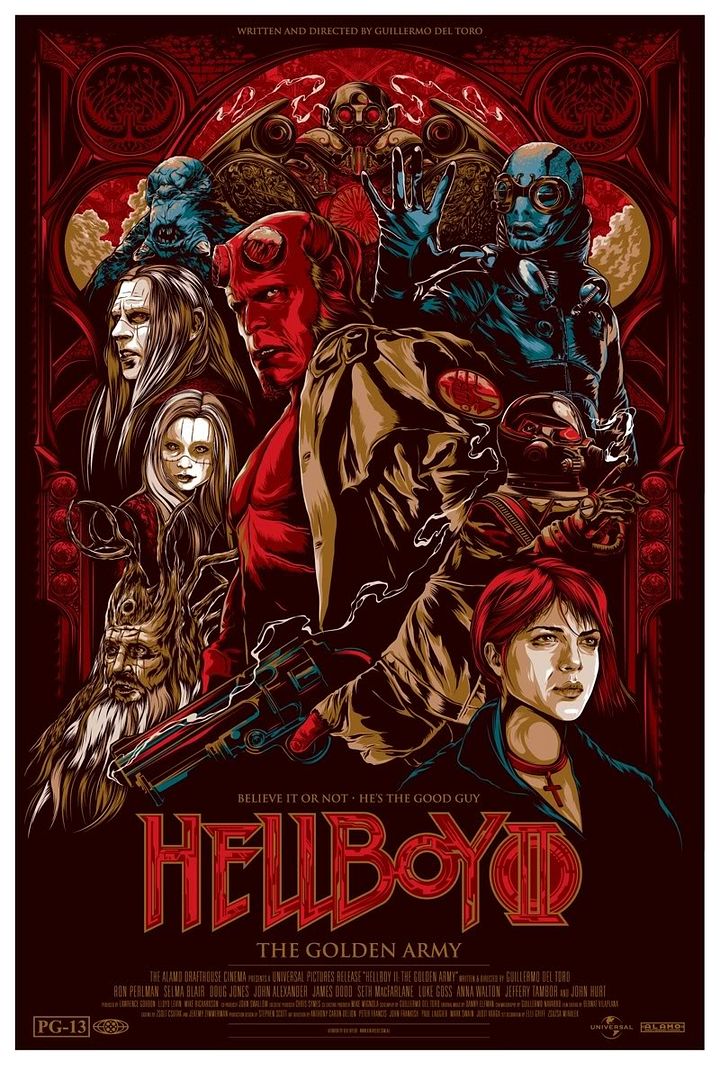 and some misc prints from other shows -


"Long Live Lo Pan" by Danny Miller from the recent "Big Trouble in Little China" themed art show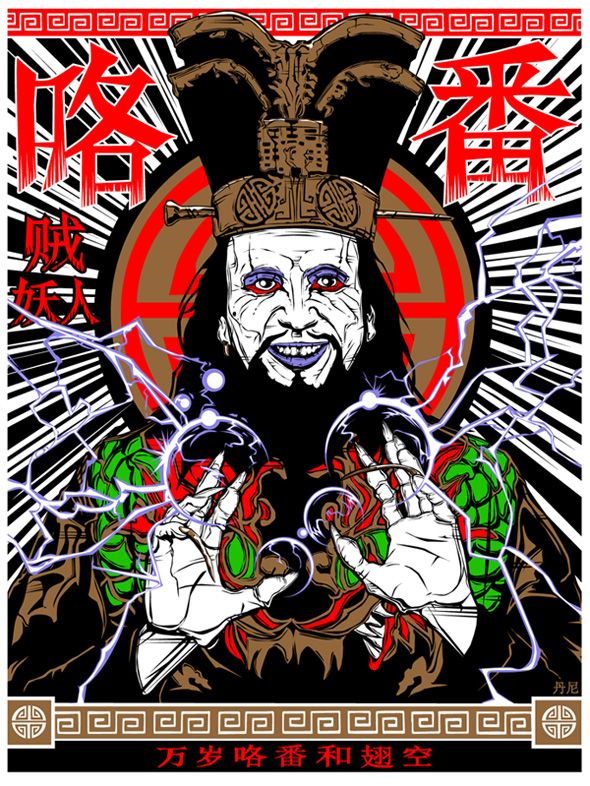 And two by Tim Doyle from the Quentin Tarrantino Vs. Coen Bros art show (I love this proliferation of themed art shows!) by Spoke Art:

"The Swan Song of Oren-Ishii"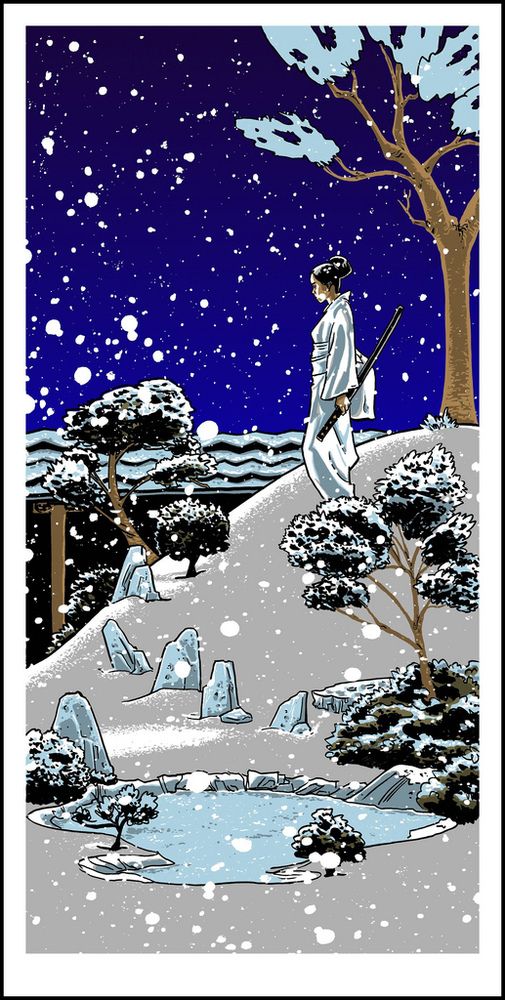 and "Pai Mei Awaits"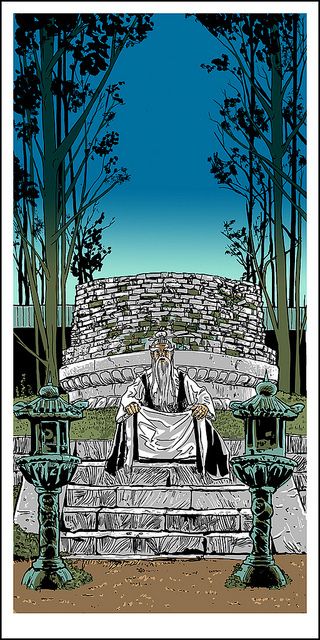 and then I happened to find these wonderful "Ninja Star Wars" prints on Spoke Art's page that were too charming:

"By combining traditional Japanese Ukiyo-e imagery with everyone's favorite sci-fi trilogy, illustrator Steve Bialik has created a smash hit series. Characters such as the Admiral, the Bounty Hunter, the Princess and the Frog, the Emperor, the Smugglers, and the Master are all represented here in a fresh new perspective."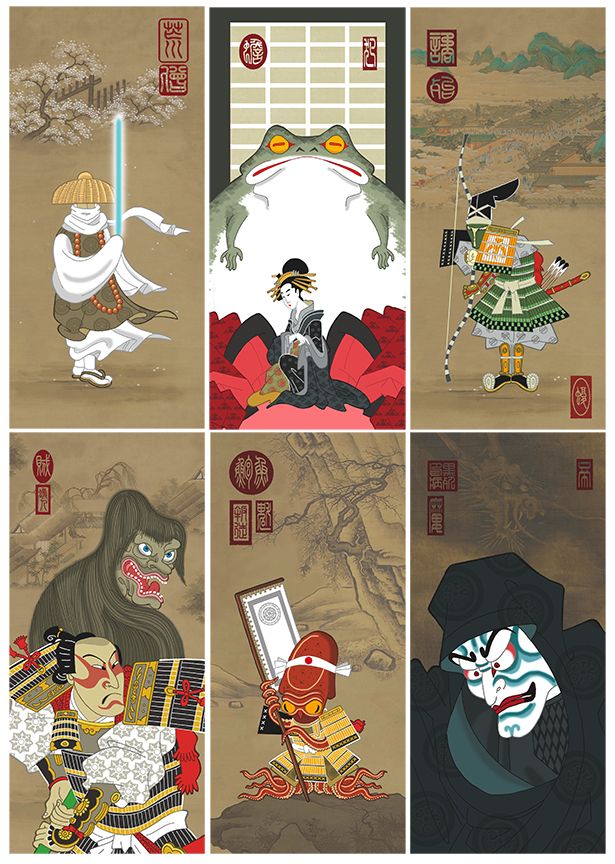 So many prints....so few walls!!!!!! Every where I turn I am finding amazing art, sigh!