at the Metropolitan Museum of Art-

Alexander McQueen: Savage Beauty
May 4—July 31, 2011

http://blog.metmuseum.org/alexandermcqueen/about/

I already ordered the catalog from Amazon and found a great slideshow of the exhibition here:

http://www.glamazondiaries.com/2011/05/review-alexander-mcqueen-savage-beauty-at-the-metropolitan-museum-of-art/

What a freakin' genius......

These are the most amazing shoes I've ever seen.

McQueen elevated footwear into the realm of fine art (probably as well I have completely flat feet & could never wear heels tho I'd lust after these just to put them on a shelf and star at them!)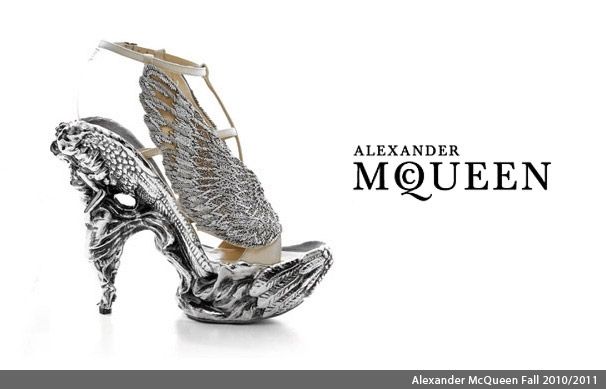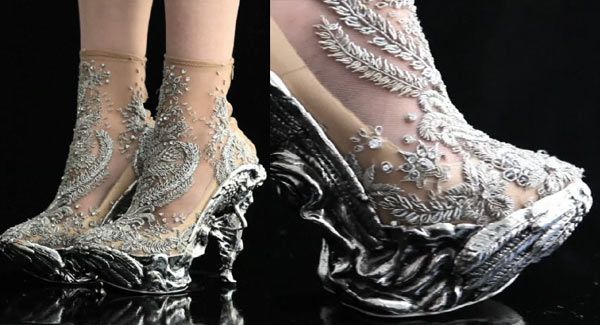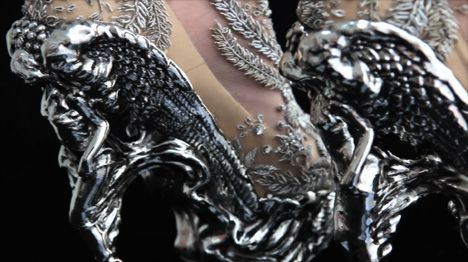 http://shampalove.blogspot.com/2010/07/alexander-mcqueen-angel-boots.html

http://www.boingboing.net/2010/07/13/alexander-mcqueens-a.html


What a damn shame we lost him so young..... He was such an amazingly talented artist with th emost mindblowing fashions I've ever seen.

Rest In Peace Lee Alexander....