Moon Editions released some color variants of the two amazing Florian Bertmer prints I wanted that were originally done for the Gallery 1988 "Required Reading" show inspired by favorite books and I was lucky enough to score of of each of these:


"Paradise Lost" - one of the prettiest fallen angel images I've seen!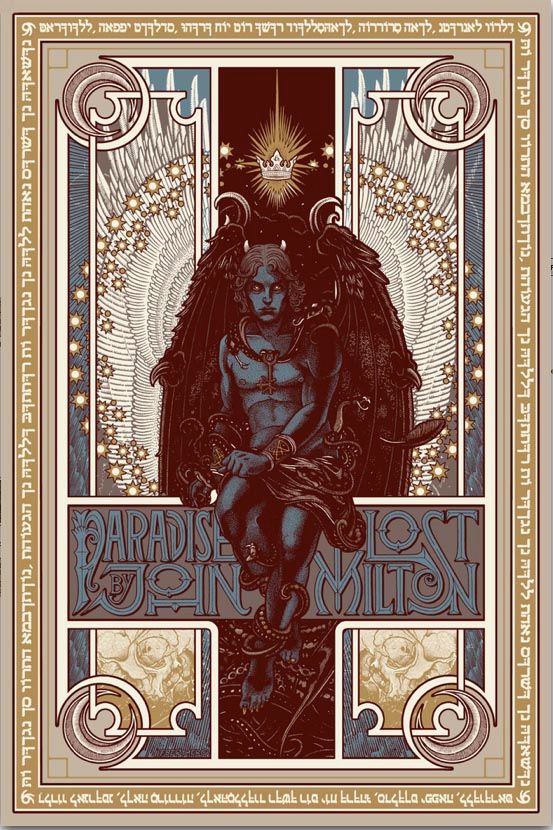 "Call of Cthulhu"
/|\(;,;)/|\

Yay! Screamingly Art Nouveau Lovecraft!!!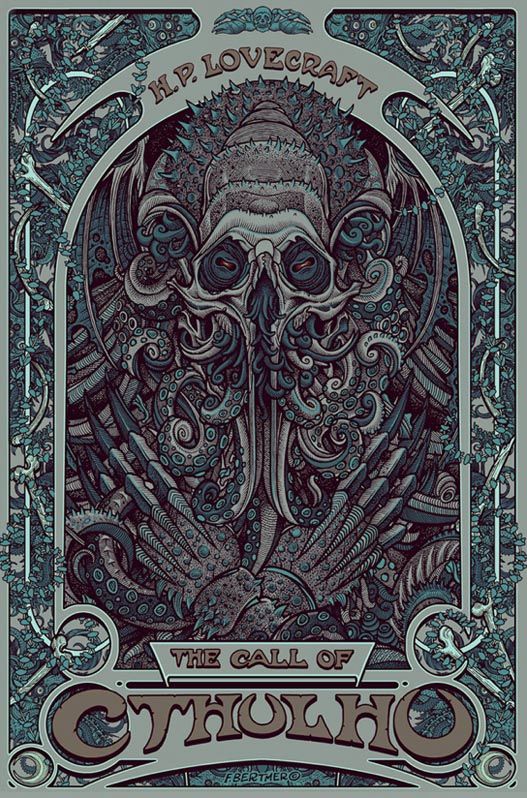 Whoo hoo!!!!!!