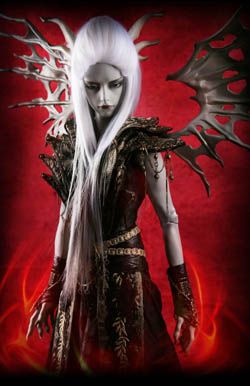 That damn Soom company and their lovely dolls... I've resisted buying any more for a solid year but just caved again when I saw their latest limited monthly fellow, "Bazael - Rauco of Pain" (whatever that means!)

...oh swoon.... like I keep telling Paula, I had no interest in dolls when I was a kid, but they sure didn't make them like this!

At least they take layaway, he'll be paid off by the end of the summer!