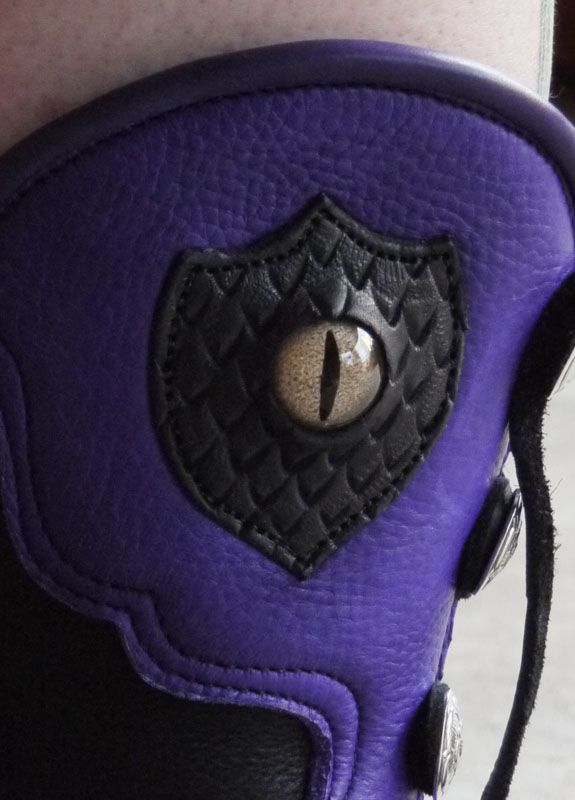 I have suffered my whole life from having my wide flat mutant feet - about a size 10 EE wide with absolutely no arch.

I have had horrible problems my whole life finding any shoes I liked that fit....one of the most painful memories of my childhood was trying to learn how to skate when my parents bought me girl's figure skates and could not comprehend how excruciating it was to try and skate on these narrow skates with a high built in arch that sent spasms of pain up my legs, I think my skating instructor finally convinced them to buy me a boy's pair that were flat and wide and I could skate just fine with them, at least my teacher understood, I think my parents thought I was just a drama queen and trying to get out of it.

Its always been really hard to buy anything I liked, I've mostly bought unisex or guys sneakers (have a closet of Vans, T.U.K.s and Dravens) and my totally metal New Rocks. The only heels I own that fit are some platforms I got in a place on Hollywood Boulevard that caters to drag queens. I guess it was long overdue that I should eventually cave and get something wonderful that fit!

Every time I've ever been to the Renn Fair I drooled over the amazing custom boots at Catskill Mountain Moccasins, every time I've seen somebody in one of their amazing pairs I have totally lusted after them.

So last year I visited the Maryland Renaissance Festival and, in a fit of extravagance, I took the jump and had them measure my feet for a custom pair & started layaway...its good they let you take pretty much upwards of a year to pay them off as they cost a pretty penny yet I'll never begrudge an artist for their talent, craftsmanship and experience, for that they are worth every cent and while I was at it I splurged to get the custom trim I liked and sterling silver buttons in a tudor rose pattern....and of course being Liz they are black and purple :)

I'd flipped when I saw a pair on display with the cool inset eyeballs as they reminded me of the glass eyes in some of my Axel jewelry so I went for it (apparently they are now one of only two pairs ever with the eyes)

And today they arrived, they fit PERFECTLY and are very very comfortable (lined with sheepskin), with good care they could last decades. I am in love!!!!

Many many thanks to Donavan at Catskill Mountain Moccasins for his amazing craftsmanship and design!!!!!