The Ventura show was awesome - got in line early at the Ventura theater & ran into Jeff Roffredo right away so had to go say hi! Waited in line & met a cool fellow who'd flown all the way from Colorado for the Ventura and Anaheim shows, great to meet another fellow traveller!

The Lost City Angels & Unseen were great, must pick up the LCA CD tomorrow night... but anticipation was high in the sold out theater for Tiger Army & after the intro music of "the Angel of Death" they took the stage - set list more or less as follows (may be forgeting some or have some out of order)

Inro - Ghost Tigers Rise
Ghostfire
True Romance
Fog Surrounds
When the Night Comes Down
Incorporeal
Through the Darkness
Rose of the Devil's Garden
Twenty Flight Rock
Jungle Cat
Cupid's Victim
Nocturnal
Santa Carla Twilight
FTW
Never Die

Encore: Under Saturn's Shadow

The place was sold out & PACKED - I have never seen that many people REALLY into Tiger Army and chanting "Tiger Army Never Die" before the show (and to bring them back for an encore - it was an amazing feeling! Nick commented during the show that it was he largest Tiger Army show ever!

During "Never Die" Nick stopped the show to protest a kid that was between the stage & the barrier getting pummeled by security - they had him in a choke hold & he started yelling at them saying it was illegal, that security had a tough job but to lay off, he was obviously concerned, then backed up to start over "in the quiet part" so we kind a got to hear that one 1 1/2 times more or less (not complaininh, mind you!)

Great little spiel before Rose of the Devils Garden to the effect of "I started listening to punk rock when I was 11 but I also love Morrissey, Depeche Mode, the Cure, Duran Duran, if you want to call me a faggot go ahead" and kinda laughing over it.

James did a cool drum solo towards the end of the show when Nick introduced the band, they sound tighter than ever!

Anyway got some nice pix, I put up a few on the page here

http://www.ghosttigers.com/gallery/concert/Ventura2005.html


I am really really tired as it is 2 AM (and 5 Am on east coast time as my body is reminding me!) so I promise more will go up in the next few days, many thanks again to Nick for the photo pass :D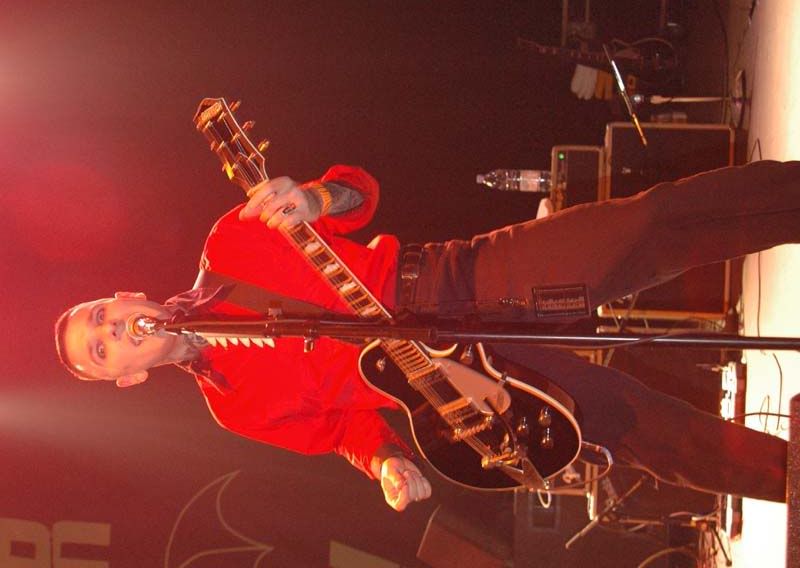 Tomorrow night - anaheim! Looking forward to it but need....sleep..... now!!!