Today I made it to the Warped show in Cincinnati to see the Horrorpops & Lost City Angels! Met up wth my friend Amelia who is on your with her friends the Offspring.

First saw the Offspring as they came on early today (missed them yesterday as they went on late & I was too hot & tired to stay)

Here's Dexter Holland & Noodles: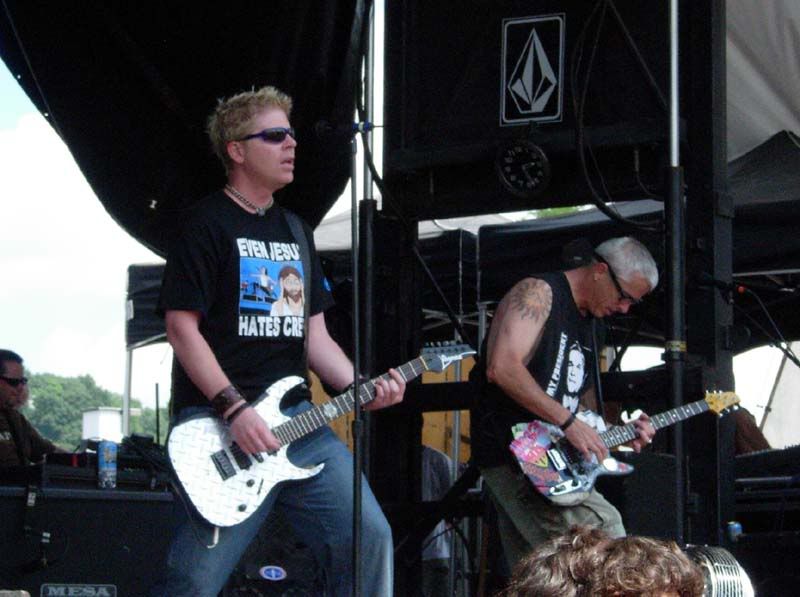 Here's Noodles - you can see Amelia standing in the back of the stage (lucky gal, I was in the pit!)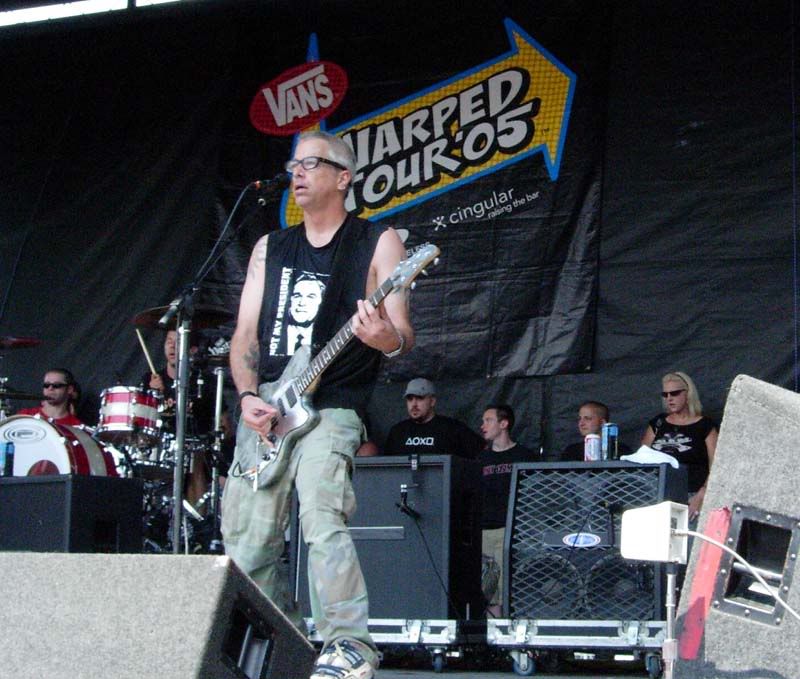 Then went & found the Horrorpops booth & hung around talking to Kamilla a while, she is an absolute sweetheart!! And then found Lost City Angels & said hi to them & went to hold a spot up front for them -got lots of great pix I haven't had a chance to resize yet but will put them on my LCA page very soon! About an hour after the Horrorpops came on & I had a lot of fun watching them - I've decided that they are absolutely the most fun band to photograph since you've got so many members hamming it up trying to outdo each other's expressions & crazy faces! And its so great to see Geoff again as I've missed him so much since he left Tiger Army even tho we've kept in touch & write back & forth a lot its great to see him "face to face" again!

It was a great show & for the last song they did a cover of Billy Idol's "Rebel Yell" in which Patricia played guitar and Nekroman played bass!

Got lots of pix, I've made up a webpage at last for my HP pic here:

http://www.psychotica.net/horrorpops/

Meanwhile here are a few from the Horrorpops show - enjoy!!!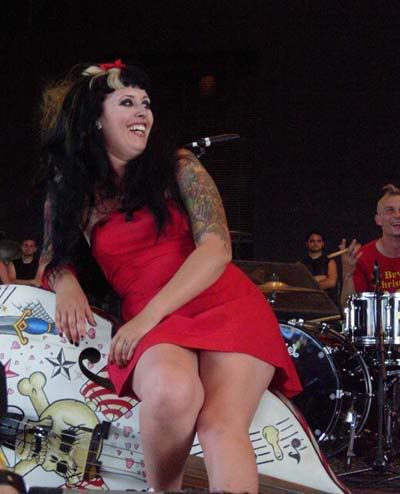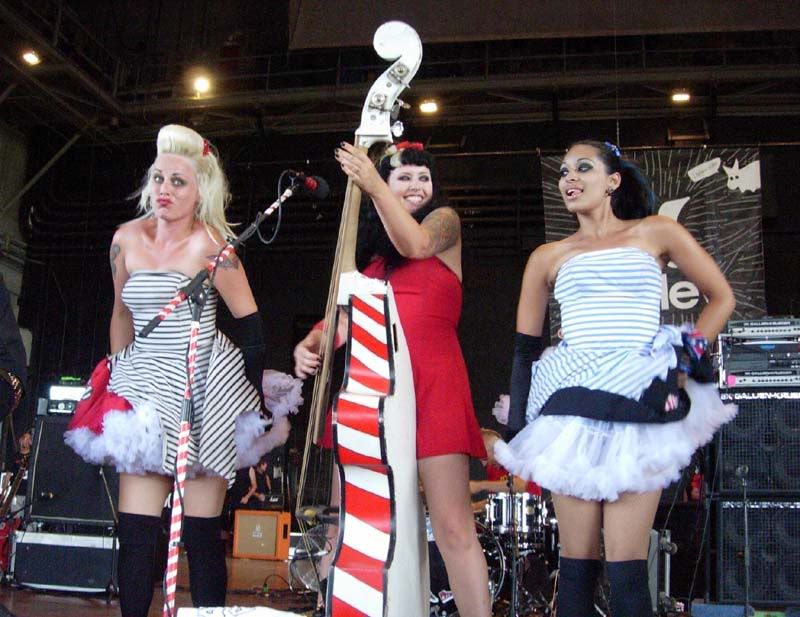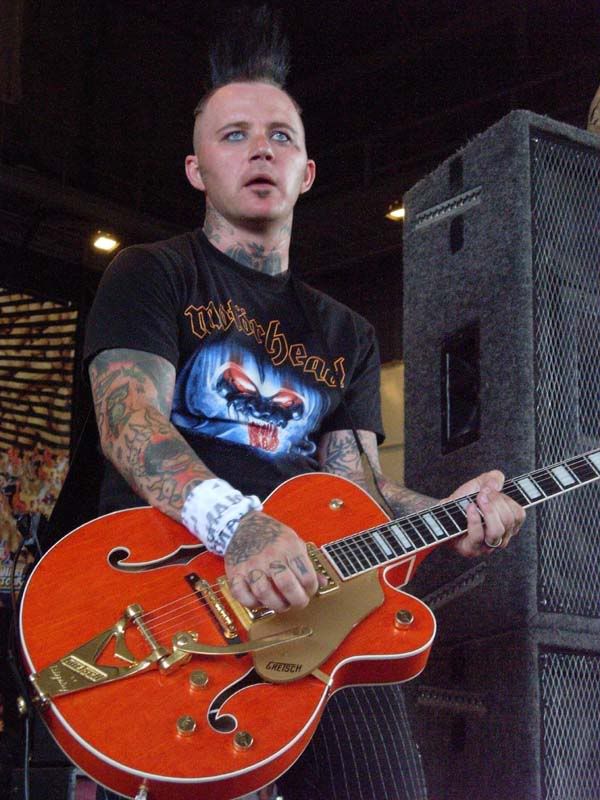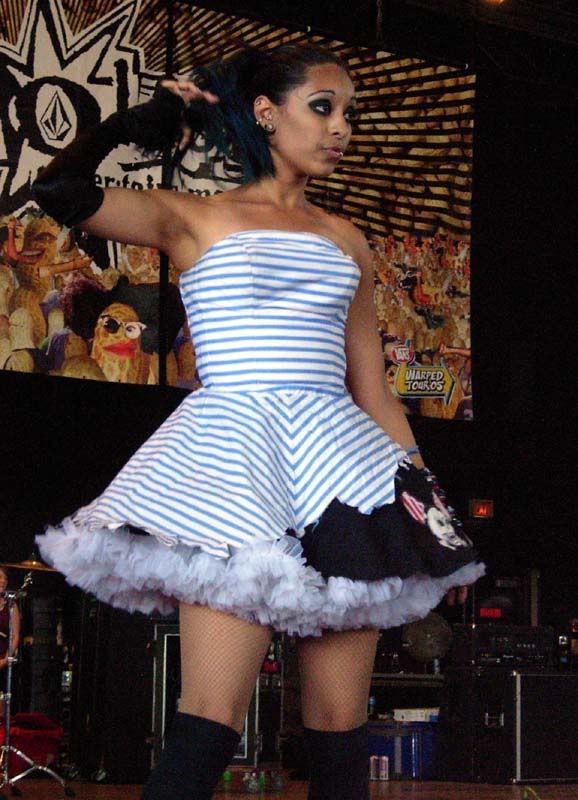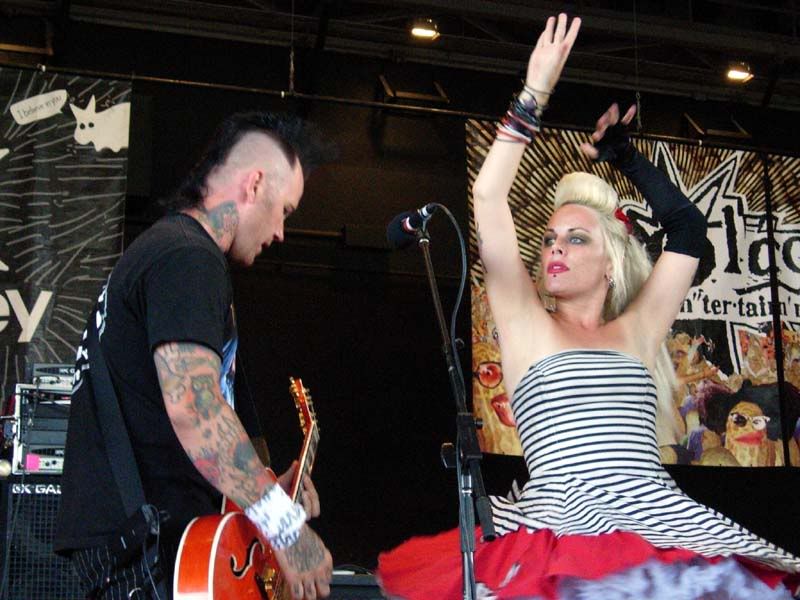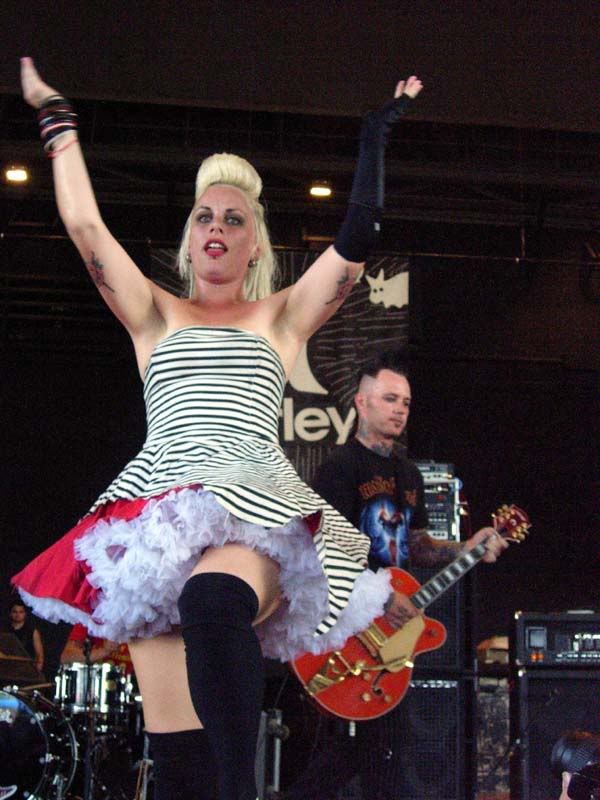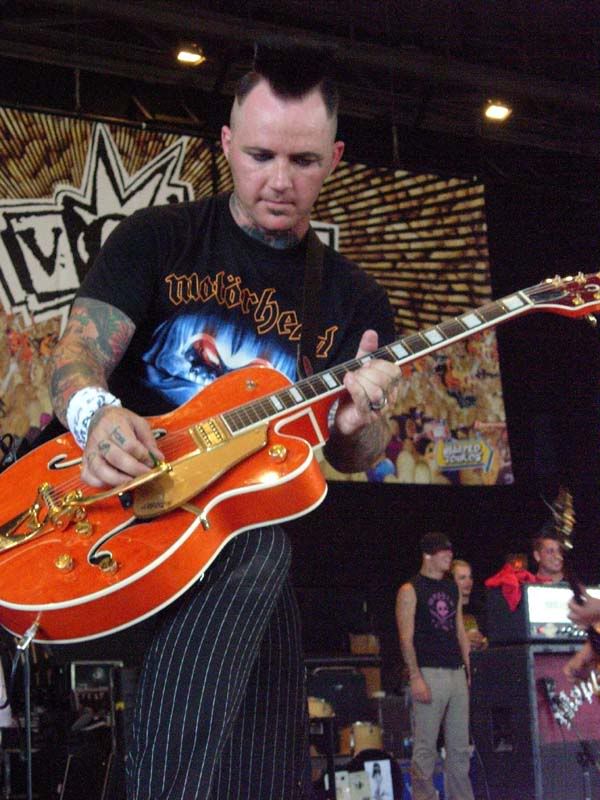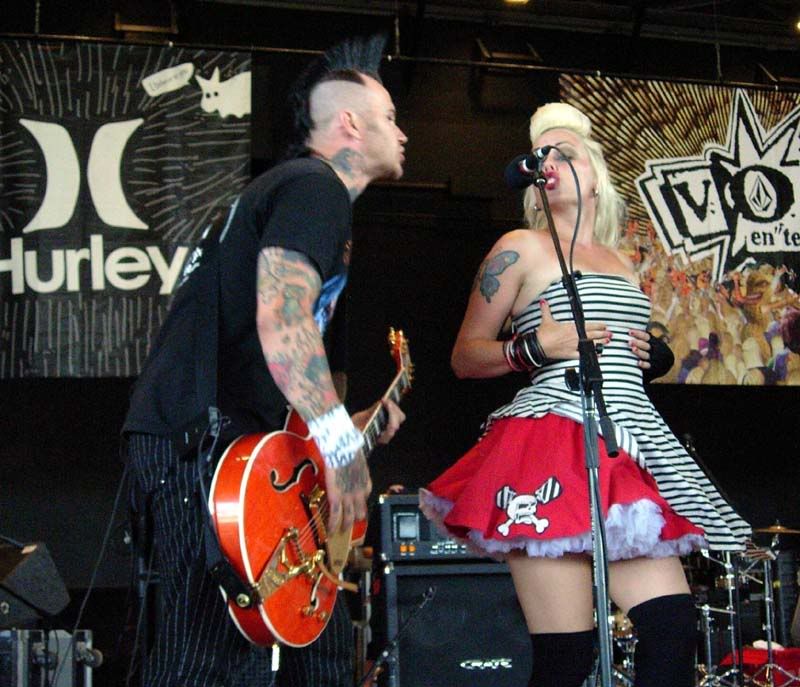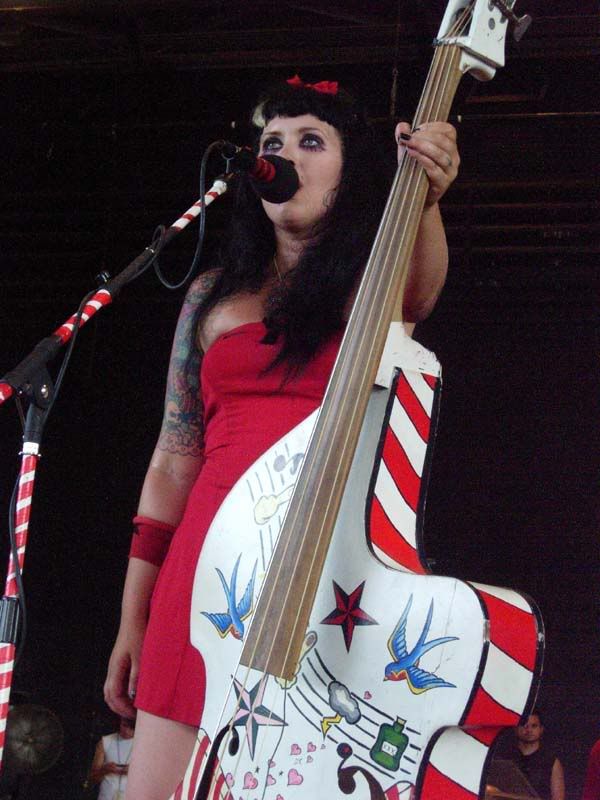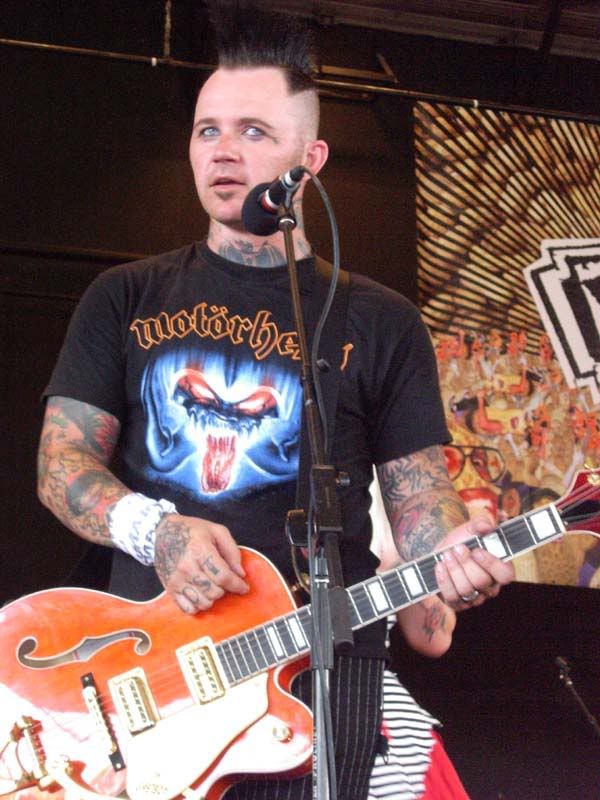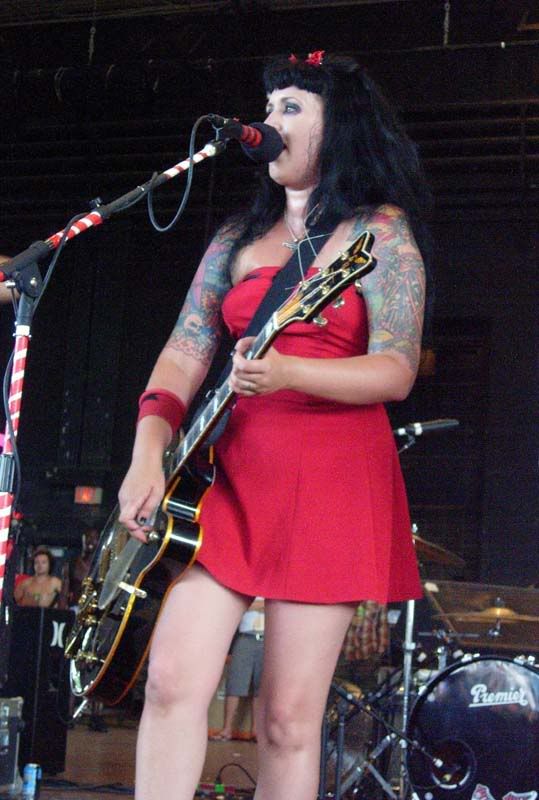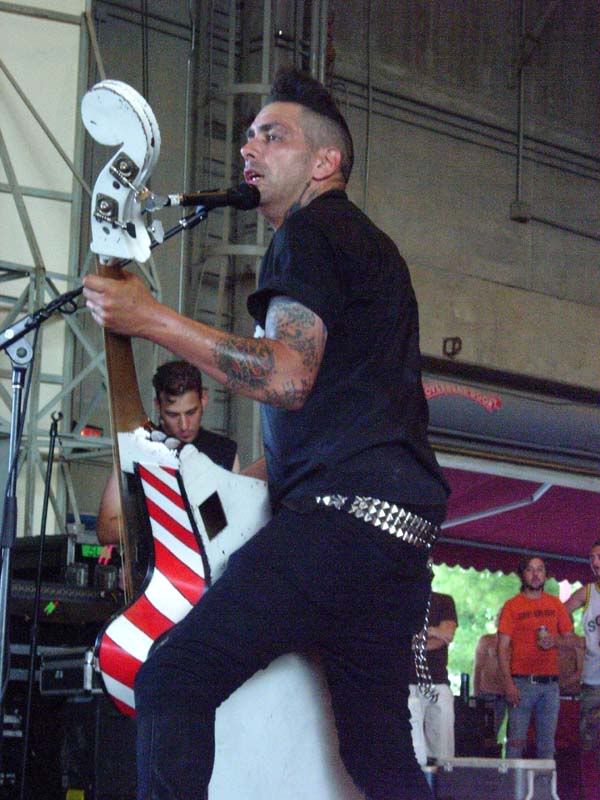 I promise lots more in Sept/Oct when they tour!!! : )