Well a couple weeks back I mentioned I had found a really good comic artist taking commissions who was willing to take on the design my right sleeve around my first tattoo of a character from the comic Grendel...

Well today I got the artwork in the mail and I am THRILLED with the results - he totally exceeded my expectations! I'll have to drive down to Jinxproof tomorrow & go see Susan & maybe we can set up an appointment to get started soon!!!



here is my first tattoo from 1992 by John Rainey of Argent from the comic Grendel -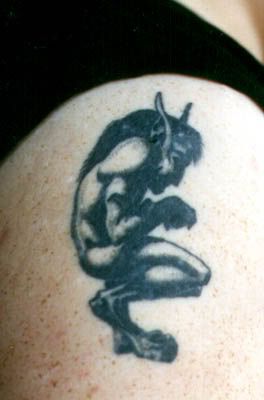 And the design around it by Kyle Hotz to turn it into a half sleeve - WOWZA he totally outdid himself!