My good friend Amelia (
deadendqueen) stopped by on Wednesday night on her way home from the last Warped show & we went out to eat at a very good Vegetarian chinese restaurant in Rockville (Vegetable Garden) & then yesterday she picked me up after work & we headed down with Jree to Georgetown as I'd gotten her an appointment with Susan at Jinx Proof.

Amelia loves jasmine flowers & I'd found some cool old wallpaper designs using them by the the great Arts & Crafts movement artists William Morris and Susan adapted some of the blooms into a lovely piece for Amelia's lower back:



Susan hard at work: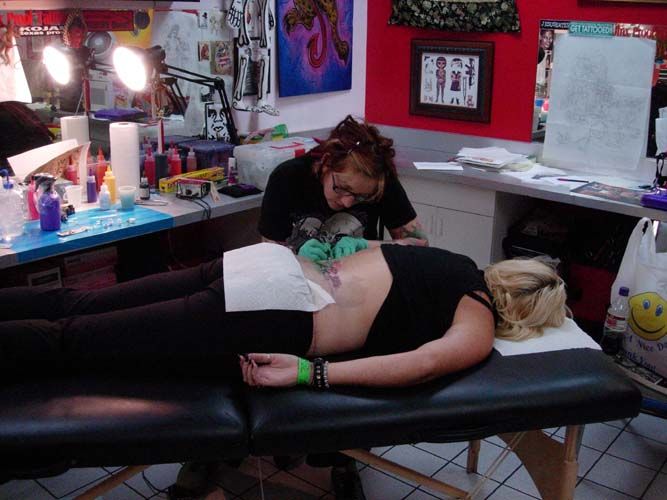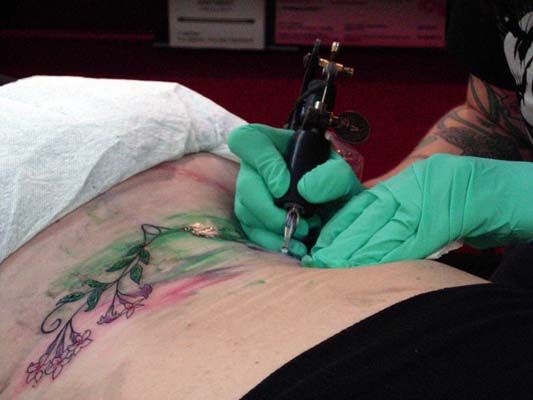 the finished result!





One of the guys who works there has a really cool Samhain "November Coming Fire" piece on his right leg -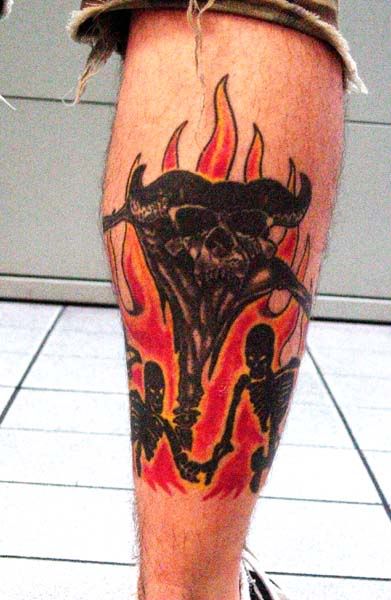 Going back a week from Sunday to get my Grendel sleeve worked on & gave her some more reference material for some other planned designs, I intend to keep my fav tattooist gainfully employed for a while!