So what other earthly reason would i have to turn up in Salt Lake City on a lovely Friday afternoon??? Went out to catch Tiger Army at "redfest", a free festival at the University of Utah & had a lot of fun! Amelia (my road trip partner in crime) and I got there about 3 in the afternoon, just in time to see Tiger Army do their soundcheck - they played "Through the Darkness' & about 15 people had gathered in front of the stage (under a small tent outside the student union building) & they all clapped & Nick just grinned & said "thank you, you're the best soundcheck audience we've ever had" which was pretty damn funny :)

The show started later, about 6 PM or so was the first band (Straylight Run) - they played well enough but I just couldn't get into it, it was a little too emo folkie for me (imagine guys in jeans and polo shirts sitting on stools playing acoustic guitar & you get the idea...)

Tiger Army came on about an hour later, by this point there was a pretty big crowd & they SURGED forward, the flimsy barricade nearly gave way, all of us up front were thrown forward, a bunch more security people came in to hold the barrier back & they pulled in some more pieces to reinforce it which was better as otherwise it could have gotten ugly!

Set list was interesting in that they dropped "Fuck the World" (which they ALWAYS play!) and Never Die was 2nd to the end instead of the last song as always, they ended with a great rendition of Annabel Lee (no encore sadly as they were not the headliner, some really lame band I'd never heard of - Ben Kweeder - came on last)

They had a merch booth up towards the student union & did a signing there afterwards & stayed quite a while til everybody was taken care of - we waited til the end to have alittle more t ime to talk to them & I gave Jeff & James copies of the pix I took 2 weeks ago with Resurex & Cosmic Voodoo which they were happy to get, got to give Nick a hug goodbye since its probably the last show of the year (they have nothing else planned now, tho there's always a chance something like this could come up. Part of the reason they played this festival is that their booking agent Stormy from leave Home booking lives here in SLC & they dedicated "Valley of Dreams" to her. (Also nice that Nick commented how some folks had traveled really far to come to the show & he saw some familiar faces up front ;)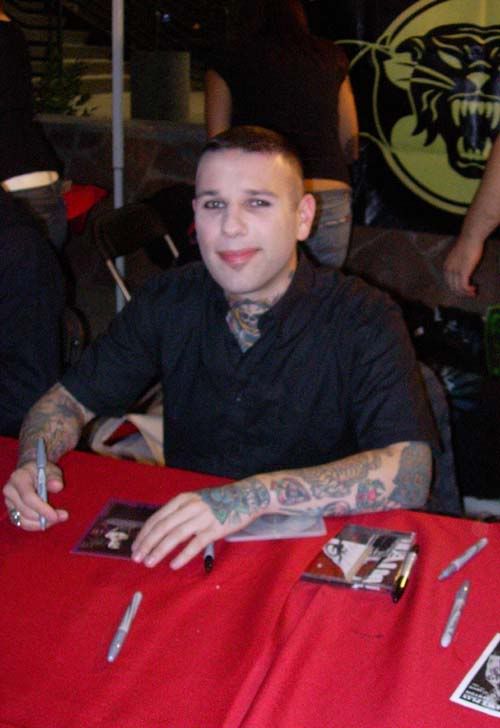 Pix here....

At the signing: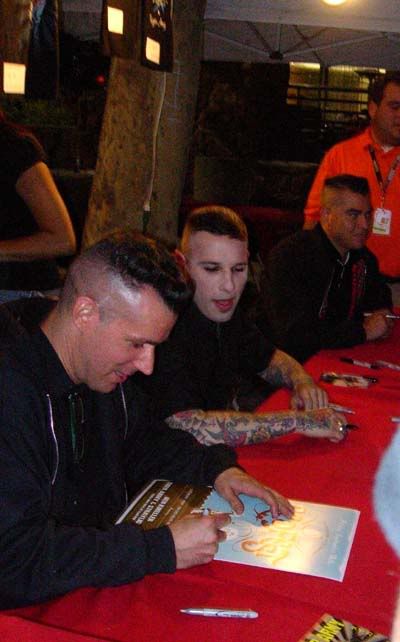 I edited myself out of this pic cause I looked awful but Nick looked really cute :)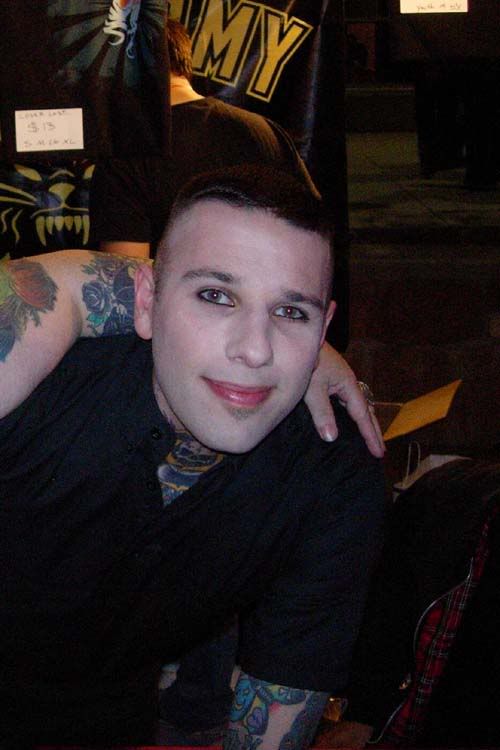 Nick & Amelia -(always with her magazine!)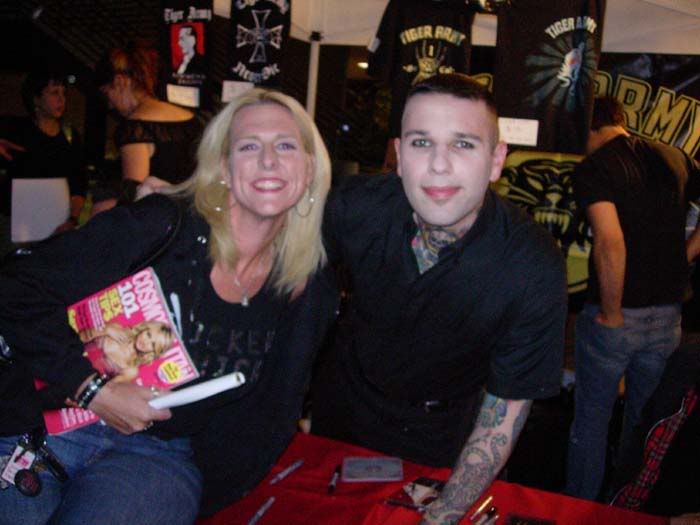 Picked up a great new T shirt design "lover lost" in honor of Ghost Fire, looks like another Linas Garsys design, VERY cool!!!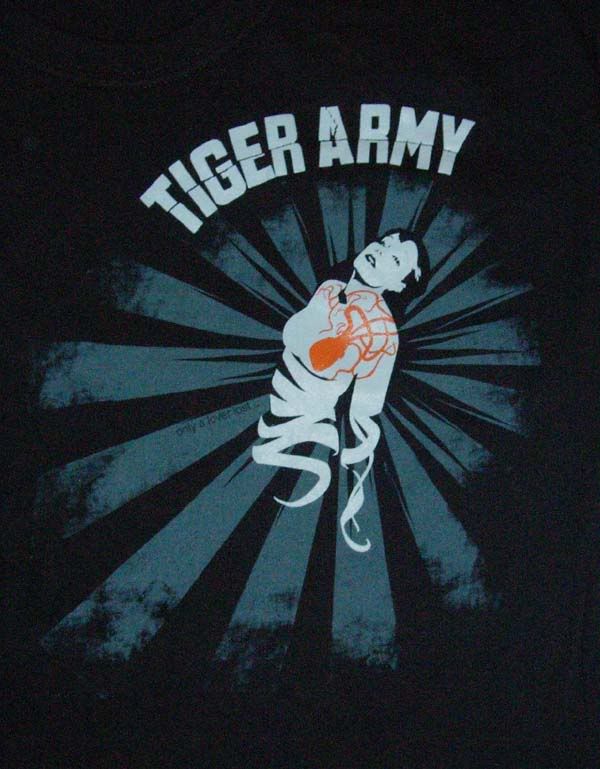 Set list: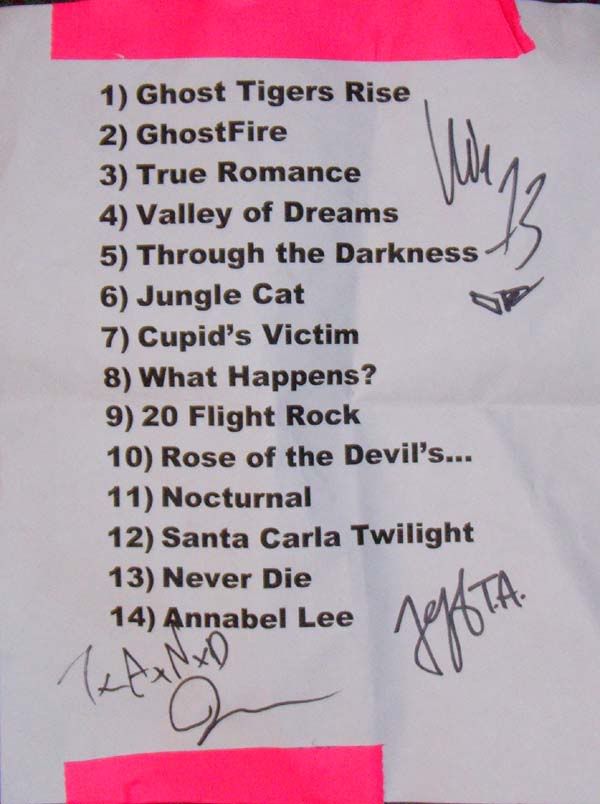 Poster: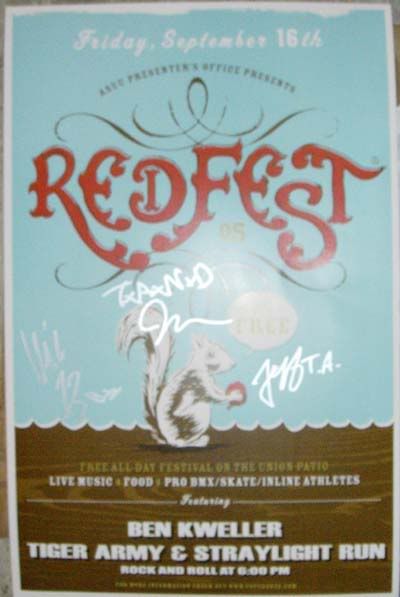 Got TONS of pix during the show, I haven't even had a chance to download em all from the memory cards yet but I'll put up a couple in the Images section & will have lots on the website in the next couple days!!!

BTW Jeff has a new bass! Well maybe its a new old bass but its a pretty red brown varnish, not the green one I'm used to seeing!

at the soundcheck -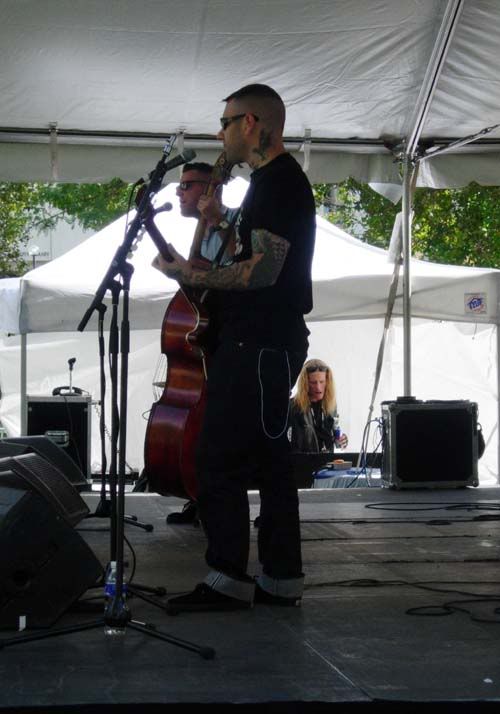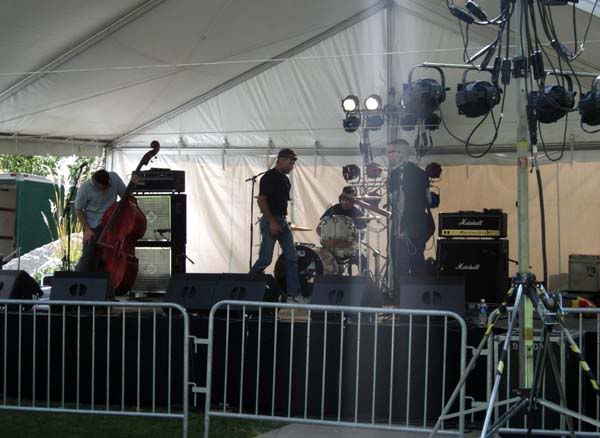 at the show -