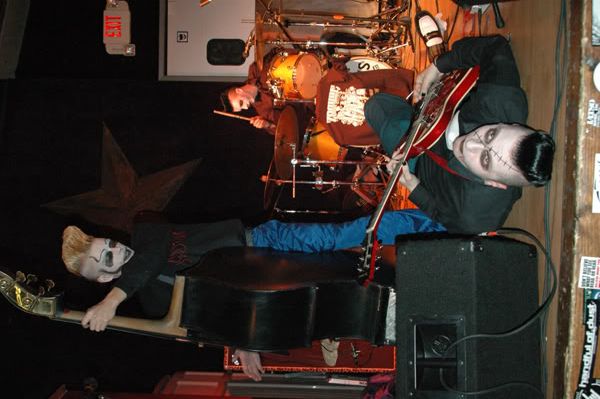 Incredibly fun bizarre show in a tiny little bar but I had a total BLAST - got many great pix!

They are just the nicest guys - they remembered me from the Hollywood Showdown & when they arrived & started bringing their stuff in they all came over & gave me a hug :) Got to hang out & talk with them a lot, Judy and I were among the few people in the place who knew their stuff so they were probably happy to have a few dedicated fans up front singing along & getting into it! The bar was pretty small & there were maybe 50 people there, mostly to see the other band who opened for them, Sasquatch & the Sick-Billies.

Good quotes of the night:
Stu - "Take all the good pix in the first song before I take my jacket off"

Aaron ""wow this place is better than the last one... it had a moosehead in it"
Liz "They have a moosehead too" (points)
Aaron "Yeah but this is better, he's got cool shades"

Funny moment of the night - dashing into the ladies room right before the show only to run into Stu busy doing his makeup as he apologized "there's no mirror in the Gent's"

I took TONS of pix, here are a few, I'll get more on my website in a few days!

Off tonight to NYC where they are playing for FREE at a Tiki bar called "Otto's Shrunken Head" on 14th Street - sweeeet! If you are in the area & don't go you are totally missing out!! They'll also be at Don Hill's on Sunday with the Vibrators


there was this dog who ran in since the venue's door was open since it was kinda hot.... he ran up on stage a few times & I think he got into Stu's bag & ate his hat....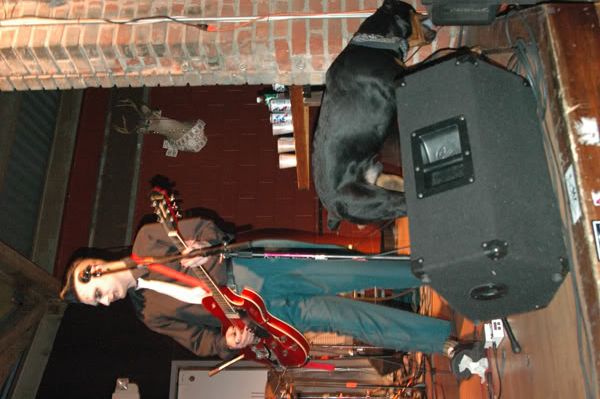 more pix....


Opening band Sasquatch & the Sick-O-Billies: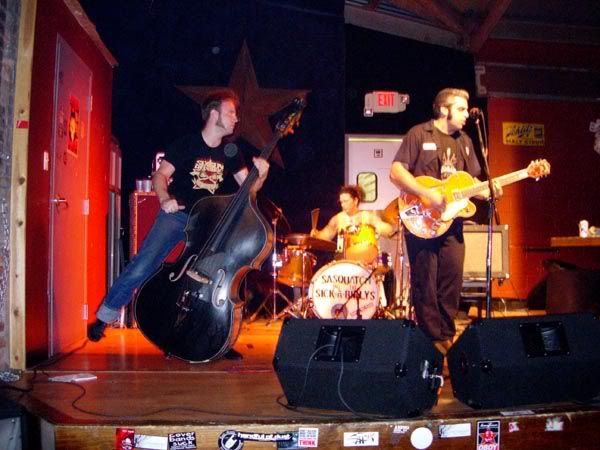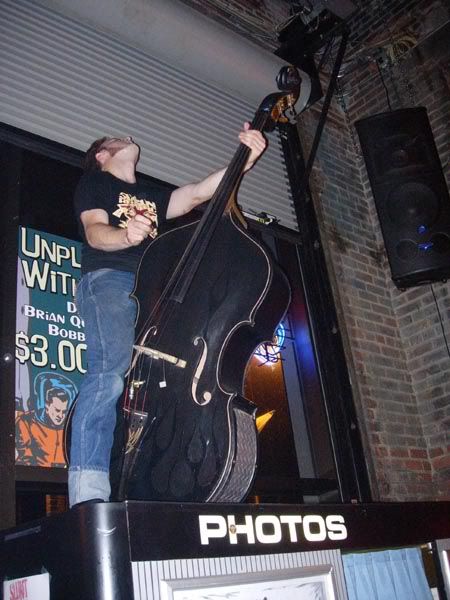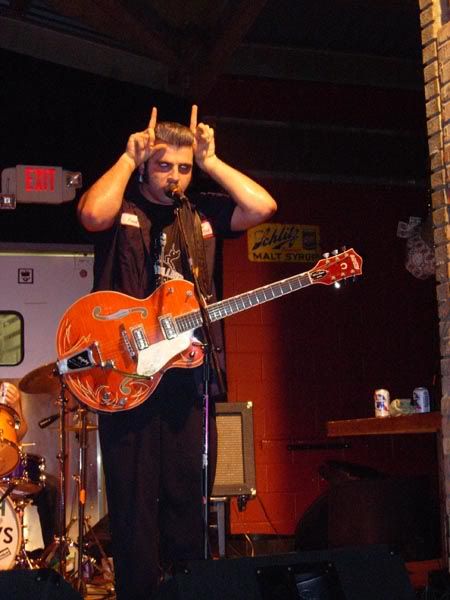 Zombie Ghost Train!!!