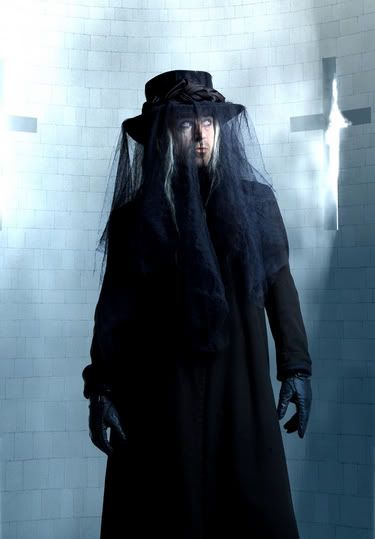 It's been too damn long since the Fields of the Nephilim, one of the absolute greatest of all bands "goth" did anything, I mean "Elizium" came out in what, 1990?? Carl's death-metally spin off "Nefilim" sounded great on "Zoon" (1996) but still it wasn't the old FOTN....

Well Carl McCoy has finally surfaced again with a new album (about freaking time!!) called "Mourning Sun" and damn it sounds good. Yay for sneak peeks and MP3s and it should by out November 11 on SPV...

Tracklisting:

Shroud
Straight to the Light
New Gold Dawn
Requiem XIII: 33(Le Veilluer Silencieux)
Xiberia (Seasons in the Ice Cage)
She
Mourning Sun




more new pix behind the lj cut...