In the road trip journals.... the morning after the Oklahoma City Morrissey/Tiger Army show I flew back to Baltimore by way of Kansas City - it was a little more eventful than I had hoped as somebody in KC left a door in the terminal open so it had to be evacuated & everybody rescreened through security but I still managed to make my flight. I arrived at BWI, picked up my car & drove straight to the Rams Head Live venue near the Inner Harbor where I met up with Amelia who had picked up Judy and Paula at my place. Geoff had been cool enough to put me, J&P on the guest list & hook me up with a photo pass so I got some great shots of the Horrorpops, Sick of It All & Dropkick Murphys. (already posted some pix of the Horrorpops here)

After the show I headed straight home in order to try & get a few hours sleep, had to get up at 5 AM for work - NOT FUN! But took Friday off & Amelia shanghaied me to Boston for the ground-zero of drunken Irish St Patrick's Day celebrations - Dropkick Murphys at the Avalon in a series of 5 LONG sold out shows, the toughest ticket in Boston! But thankfully DKM are really good friends of hers & she'd been on tour with them for a couple of weeks so they gave us passes that enabled us to watch from the side of the stage :)

Unfortunately we'd hit a TON of traffic on I-95 especially around NYC and Connecticut so we got there late 7 totally missed the Horrorpops and I was rather depressed about that - not good to pull up to the club just in time to see Nekroman loading the last of their stuff into their van. And ran into Patricia outside while I was waiting to park the car, when she heard my tale of woe she gave me a big hug and at least I was able to give her the Cds I'd burned of the pix from Baltimore and I'll get to see them again here in Baltimore at the Ottobar at the end of April.

At least we got to see Dropkick - they were fantastic, and especially wired with it being St Patrick's Day! They even had a whole regiment of bagpipers come onstage at one point & a group of adorably cute little girls in corkscrew wigs dancing in Irish costumes.

Afterwards we went upstairs to the aftershow & ran into Val from the Unseen with her friend Billie Jo & since they were going the same place we were next we gave them a ride & they gave us directions! (Very helpful as we'd gotten rather lost on the way in winding the club). From the Avalon we headed over to the Middle East Club in Cambridge to catch Duggan from Lost City Angels doing an acoustic solo set - not only is he a great bassist but a talented singer & songwriter & not at all bad on acoustic guitar!! It was great to run into Drew and Adam from LCA there too & we got a table & ordered middle eastern food (yummm kebabs!) & were joined by Neidermeyer from the Horrorpops who ran off with my fake fur leopard coat for a while to run out & smoke & then came back & vogued.

From there Amelia & I headed off to our hotel - I gotta agree with her, those Marriott beds are amazing & I got a good sleep but we had to get up fairly early on Saturday as the DKM were doing TWO shows!

The first was an early matinee & we missed the openers but enjoyed Dropkick, then went back out & had a quick dinner at the sports bar next door & came back to see Rat City Riot and The Explosion opening - it was GREAT to see the Explosion again since I haven't had a chance to see them since right before Thanksgiving of 2004 when they were touring with Social D & Tiger Army. They played some new stuff from their upcoming album that sounded great. After them it was time for Dropkick & the Saturday night show was probably their best yet! Even some crazy covers like "Brandy (you're a fine Girl) a ACDC's Dynamite! After the show I ran into Adam from LCA again who introduced me to his mom who is a sweetheart & loves music, also got to see Ronnie again which was great :) The Avalon cleared everybody out around 10:30 by playing bad techno so they could charge people $20 to their dance party - ugh.... we made it back to the Marriott & crashed soundly :)

Sunday we drove back & on the way home from Boston we made an impromptu stop at Swan Point cemetery in Providence where HP Lovecraft is buried. I took a lot of pix I still haven't gotten off my butt to download off the CF card but this is one i took on an early trip of HPL's resting place: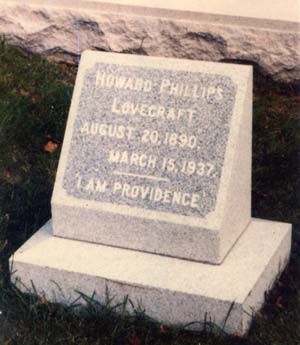 Since then its been a crazy week at work & I've been desparately trying to catch up on sleep & fighting with Best Buy over my car stereo installation (LONG ass story but over a month since I bought it and its still not installed...) and gonna go down to the 9:30 tonight to see The Cult as I managed to get tix on ebay for quite a bit less than they originally cost - guess the scalpers overestimated & had to cut their losses, yay for me! Always had quite the crush on Ian Astbury - sigh...he was my original inspiration for wanting long black hair :)

Dropkick Murphys in Baltimore - (Amelia is the blonde gal in the back of the stage)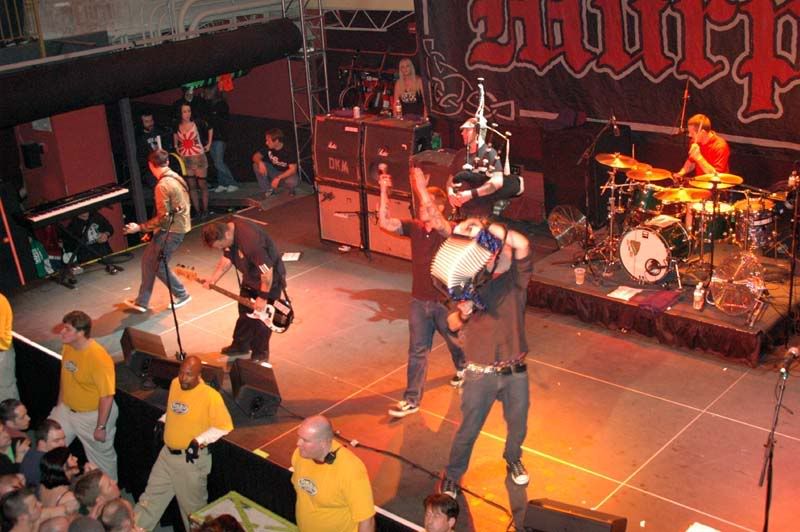 Sick of It All -





Duggan at the Middle East in Cambridge -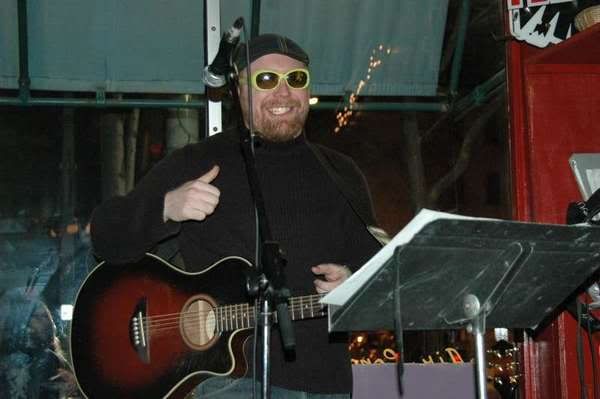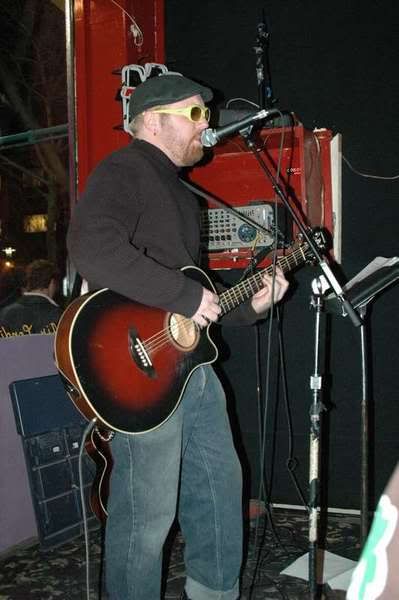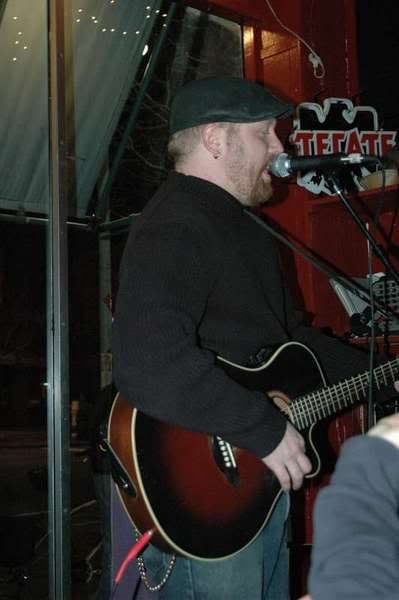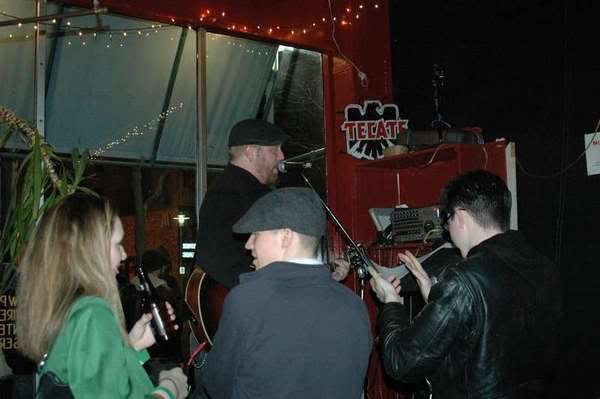 Amelia, Neidermeyer, Val & Billie Jo -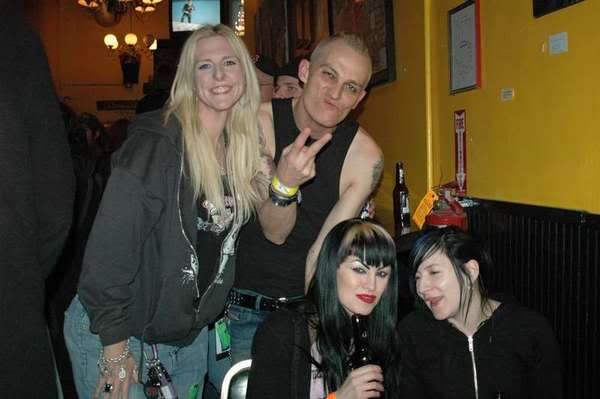 Amelia & Neidermeyer -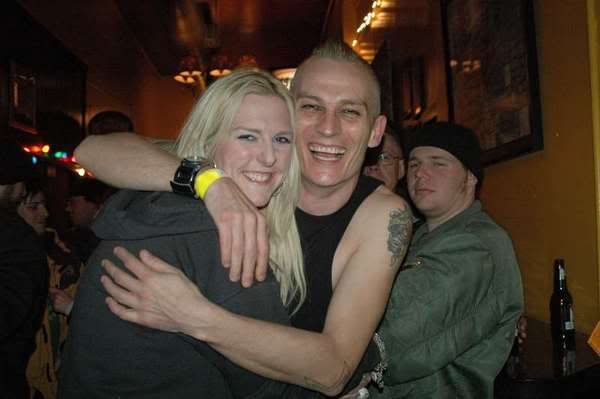 Neidermeyer posing in my fake fur leopard coat -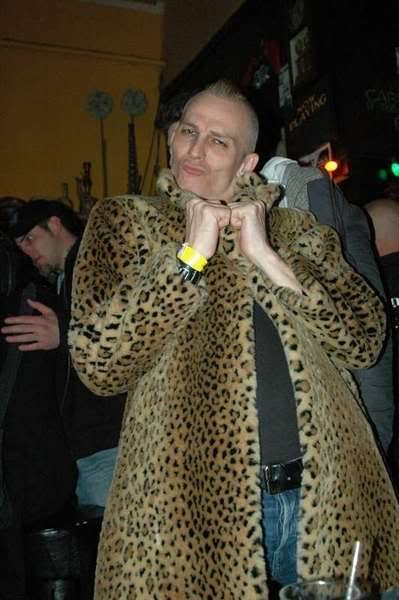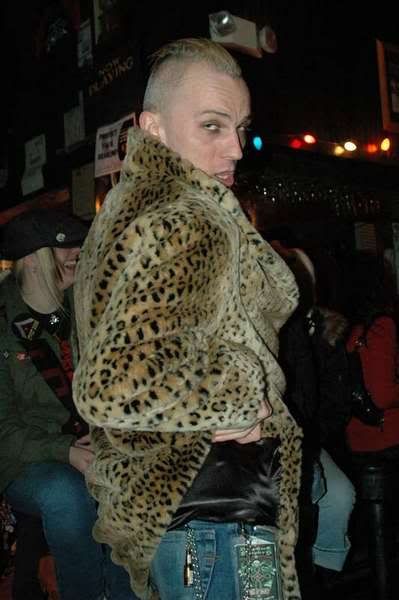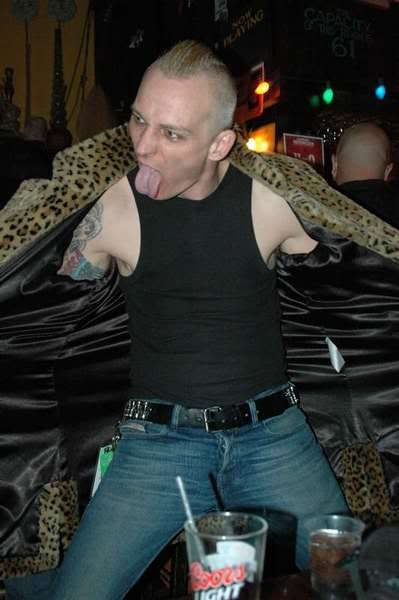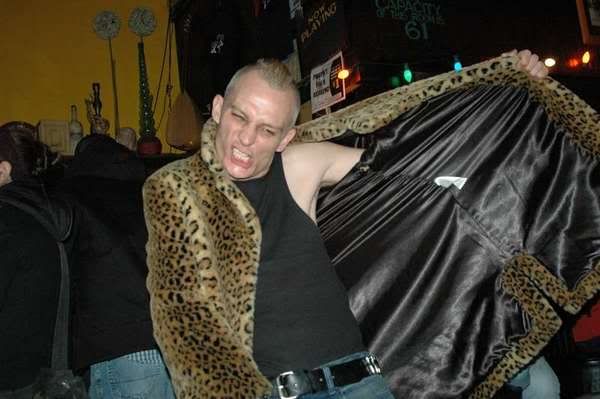 Saturday:
The Explosion-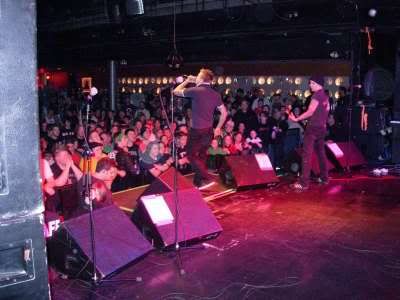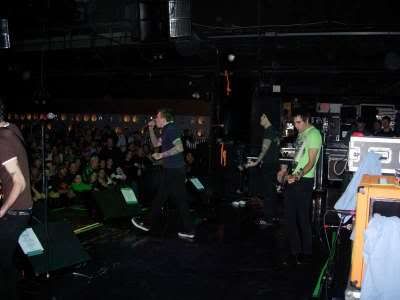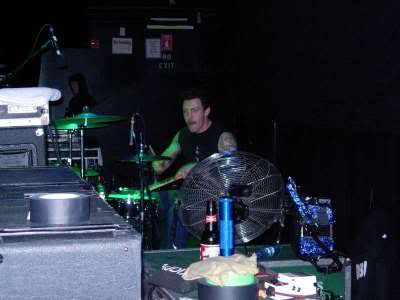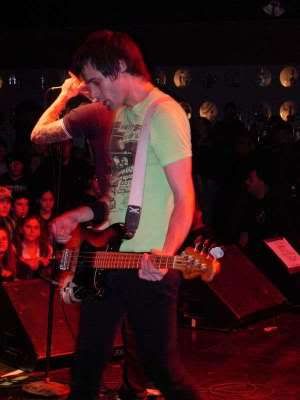 Dropkick Murphys -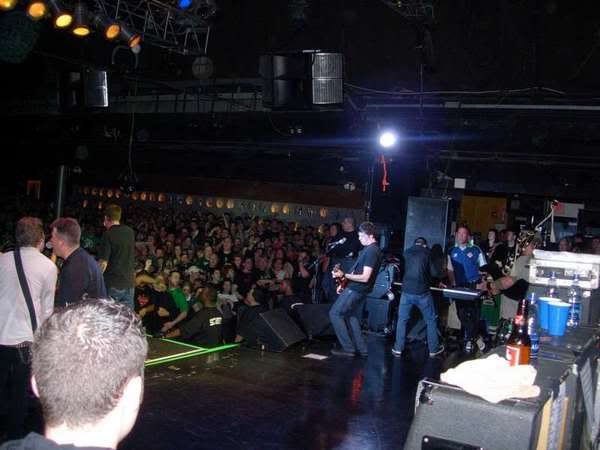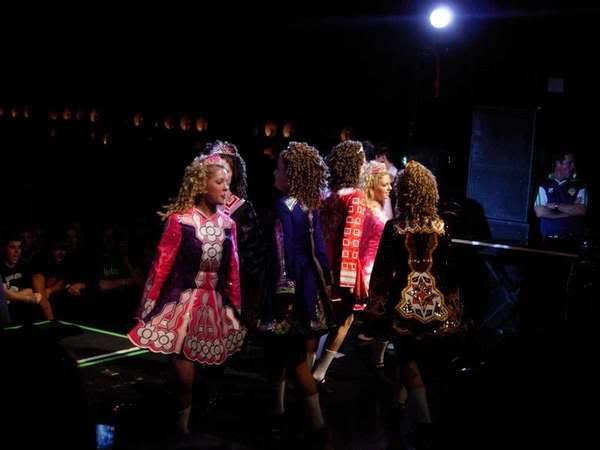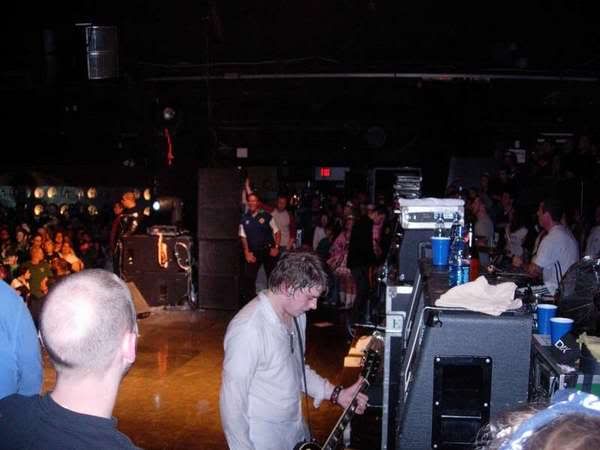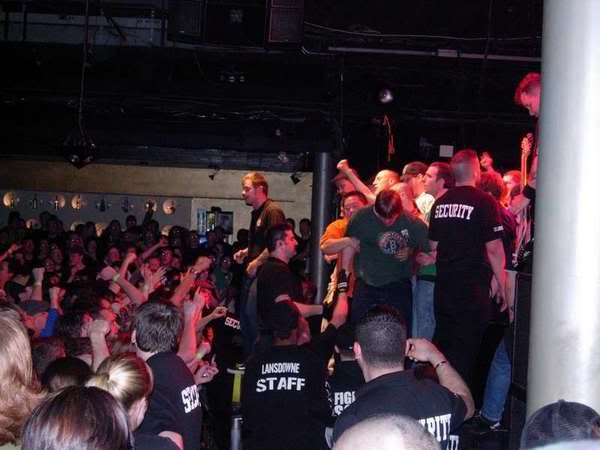 pipers marching onstage at the Friday -



dancing girls in Irish costumes -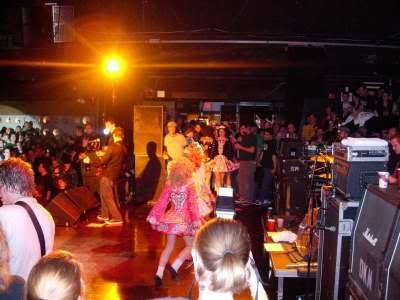 The youngest Dropkick fan at the aftershow party sporting a great green mohawk!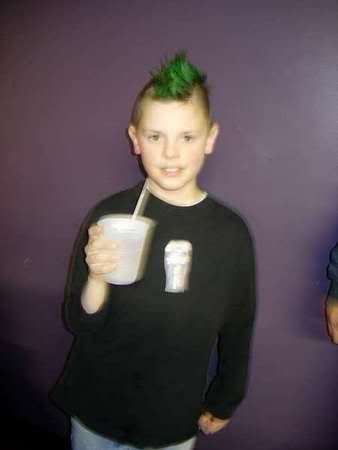 Adam Fucking Shaw of Lost City Angels & his mom -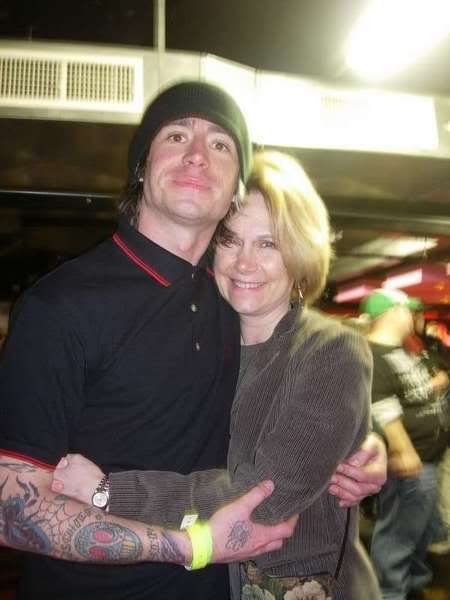 Irish Dancing girls -