Friday I got to see The Cult after lucking into some cheap tickets on ebay - I'd been pretty surprized when this show sold out so fast before I could get tickets (but of a money problem there as they went on sale around the same time as the Sisters of Mercy, Rob Zombie and Morrissey ones!) since they haven't had an album out in forever & there's certainly no radio play around here but maybe people wanted to go see "that singer from the doors?" (so long as they never ever confuse Ian with Jim Morrison!! Argh! Though I never underestimate the stupidity of people ever seen the last time I saw Bowie and some dimwit asked why he was covering A Nirvana song....) No opening band to sit through, either, just the Cult :)

Anyway the Cult were great as always tho Ian needs to shave - he had too much facial growth & between that & the bushy head of curly dark brown hair & the big black bandanna my instant response was "look, its Captain Jack Sparrow!" (No Ian, not the Jim Morrison going to seed look...) But seriously they sounded great, opened up with Lil Devil & Sweet Soul Sister & did a ton of favs, especially great to hear "Spiritwalker" and "Rain". Besifdes Ian & Billy they had a new bassist & guitarist & former White Zombie drummer John Tempesta on the skins.

setlist:
Lil' Devil
Sweet Soul Sister
The Witch
Electric Ocean
Rain
Revolution
Gone
Rise
War
Brother Wolf; Sister Moon - with bassist on an electric upright - had never seen one played before!
Wonderland
Peace Dog
Wild Flower
Fire Woman
Spiritwalker
The Phoenix

Encore 1:
Edie (Ciao Baby) <--very cool acoustic version of Edie with just Ian singing & Billy Duffy on guitar.
She Sells Sanctuary

Encore 2:
Love Removal Machine

It was an odd night - while I was about to go into the 9:30 club as the doors were opening a guy approached me - "Liz, I can't beleive its you? Do you rememnber me??" and I look up and its Mark Kennedy (founder of the Misfits Central site) who I haven't seen in at least 7-8 YEARS!!! I told him I was doing OK & gave him my card (& really hope he'll get in touch since I miss hearing from him!) as I went in to grab a spot up front. Then while on the rail waiting for the show a gal came over to me and asked if I was Elizabeth - she turned out to be Samantha, the daughter of my old friend Saskia from Charlotte, NC who I haven't seen in about 10 years and had lost touch with, and the last time I saw Sam she was just a teeny little girl of about 10 & now she lives up here & is working at the 9:30 club. Then right before the Cult came on the bouncer in fronmt of me asked if I was Elizabeth & still had the Psychotica site up & did I know wher ehe could get a copy of the unreleased 3rd album (Pandemic) - turns out I'd also met him years ago (he's got a Black Aria tattoo on his back) and he gave me his addy so I could send him a copy. What a strange night, proving once again how small a world it is!

I'm still kicking myself for not bringing my little camera as they were allowing "non-pro" ones but I'd takenb the metro down & was afraid if they didn't allow them I'd then miss the show. Damn...and I could have gotten some good shots as I was right on the barrier, at least I found some similar ones on the web from Boston here

So Sunday night when I went back fo see Rob Zombie I DID bring it :) Not the greatest pix since I was shooting out of the front of the balcony as I knew the floor would be rough but got a few (below). Show was great & fulla energy, also great to watch former Marilyn Manson guitarist John 5 - damn he's good, Manson should never have let him go (especially since his replacement on the last MM tour was dreadful). They did a few from the forthcoming "Educated Horses" album due out today & many old favs including some White Zombie classics like Thunder Kiss '65, Super-Charger Heaven and More Human than Human (for that one
they had a giant robot amble onstage)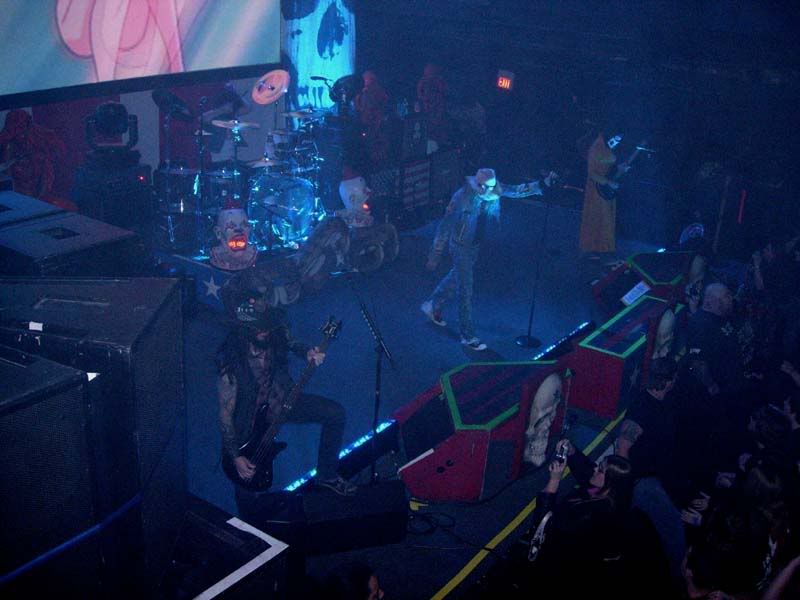 Opener Lacuna Coul - they wer VERY good, need to pick up some of their stuff: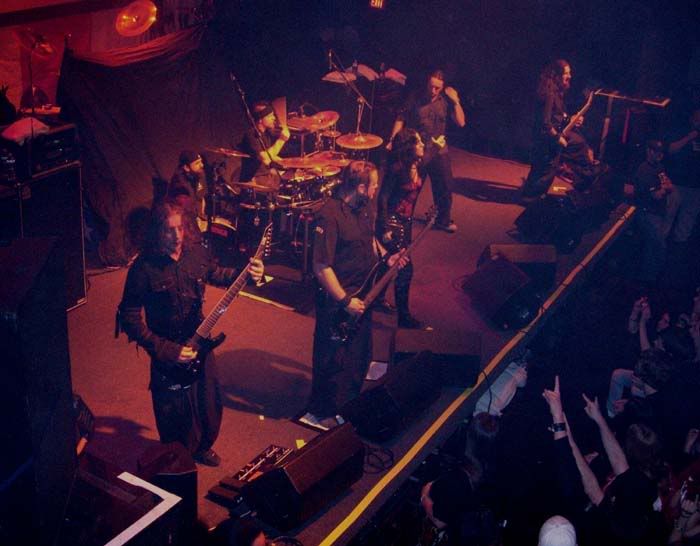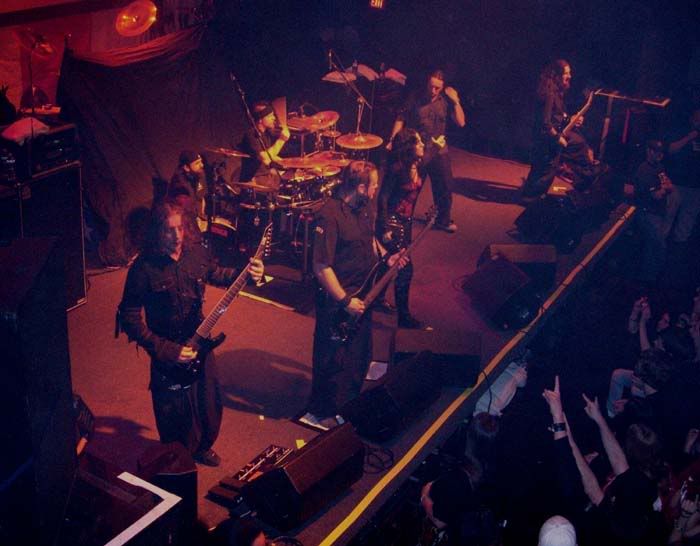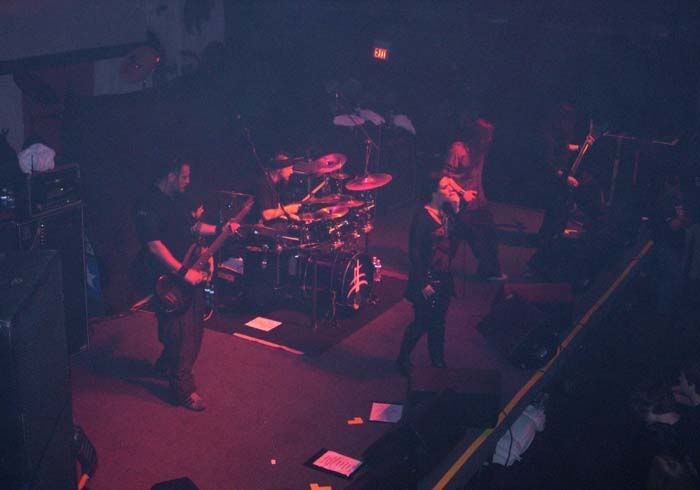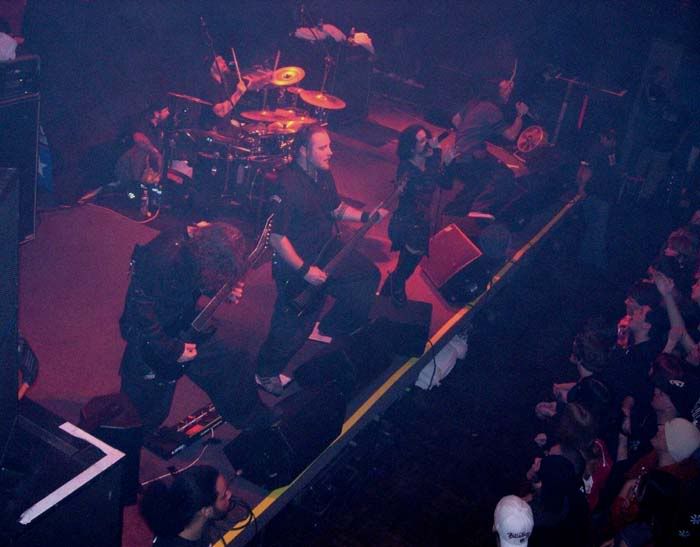 And ZOMBIE!!