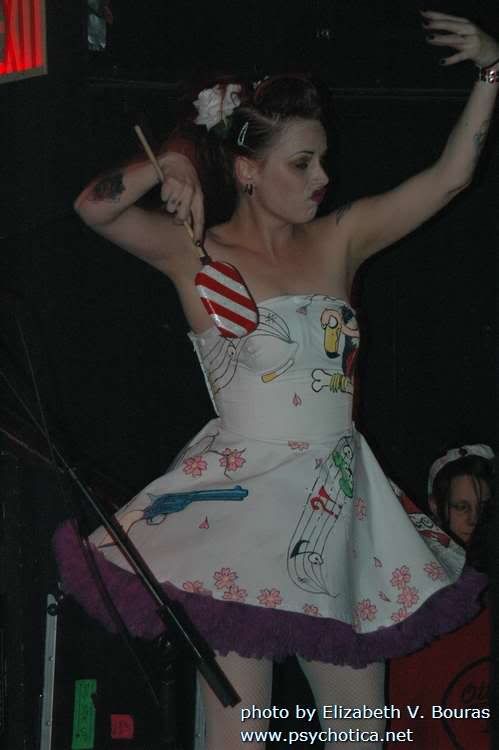 That soing title describes me perfectly after about 3 hours sleep last night & staggering into work, but had to come in since I am already taking off tomorrow so I can head out to LA to see AFI & today is my last day at this job AND they are taking me out to lunch to one of my favorite Thai restaurants - yipee!!!

So yesterday Judy & I went up to Baltimore to catch the Horrorpops at the Ottobar, so great to have them back in town only a month & half after the show at the Rams Head Live! Swung by the venue early to say hi to Geoff and Neidermeyer (and gave Neidermeyer copies of the silly pix I got of him voguing in my leopard fake fur coat on St Patrick's day which he got a big kick out of) Neidermeyer loves the Ottobar - he's even wearing one of their T shirts in their latest video to "Where You Can't Follow"

Great to see Geoff again, he's happy with the Viva Hate site so far & when he gets home from the tour he's gonna do me some more cool web graphics & buttons and stuff to add - hooray! He's an amazing artist, he never gets enough credit for his design work IMHO. He's gonna be way busy when he gets off the HP tour rehearsing for those upcoming VH shows, really looking forward to them it will be so cool to see him & Chad in a band together!

Then we went to the coolest little diner a few blocks away, the Paper Moon Diner- this place looks like what would happen is a bunch of art students started an eatery with lots of toys and a glue gun, I love the decor and the food is GREAT and reasonably priced, will definitely go there lots more now that I know where it is! I'd been there once many years ago & had trouble finding it last time I was at the Ottobar & found I'd been ONE BLOCK off! Argh! At least I know better now!

Show was a lotta fun - this time I went up into the little balcony off to the side since it isn't very high up & got lots of pix!

The next few days will be INSANE, I am counting down the hours to see AFI and really looking fiorward to it plus meeting up with so many friends (Amelia, Sonia, Louie Bones, Clairissa, Mary, Alex Rachel & cast of thousands! Amelia ran into Alfred in Venture & he should be at the LA show too!)



Left Alone - they've had a recent lineup change, their bassist quit the band to go be with some chick he met on Myspace and so their former keyboardist/sax player switched to bass & they have a new guy on keyboards (and no sax). Elvis thanked me again for the last buncha pix & said he'd send me a copy of the advance of their new album as soon as its ready since they are using one - woot!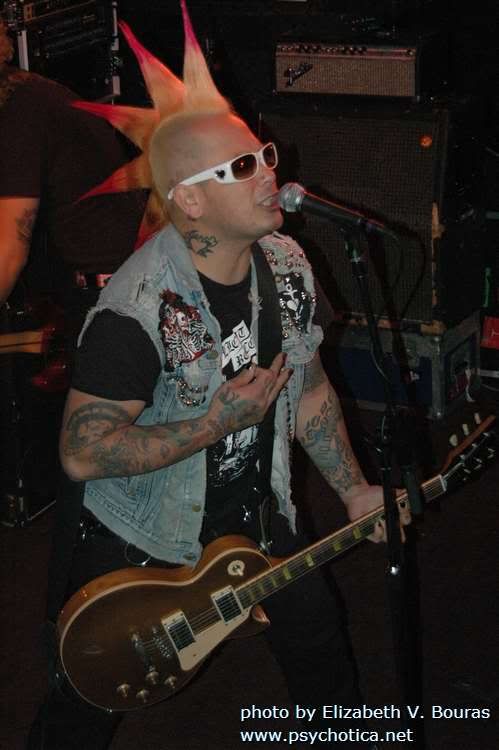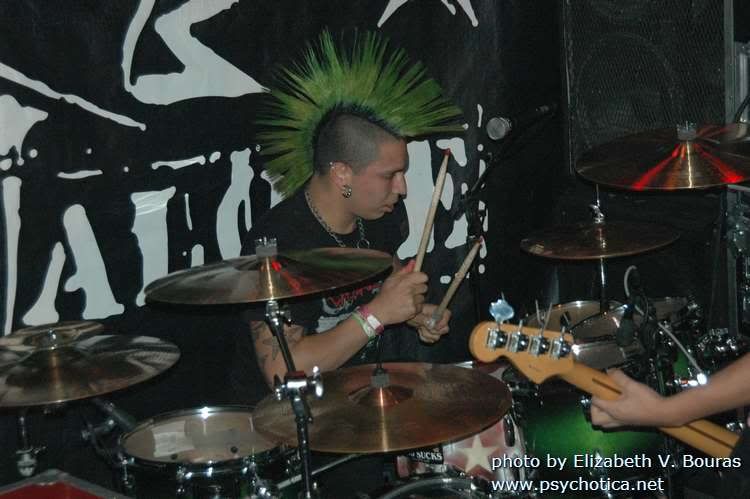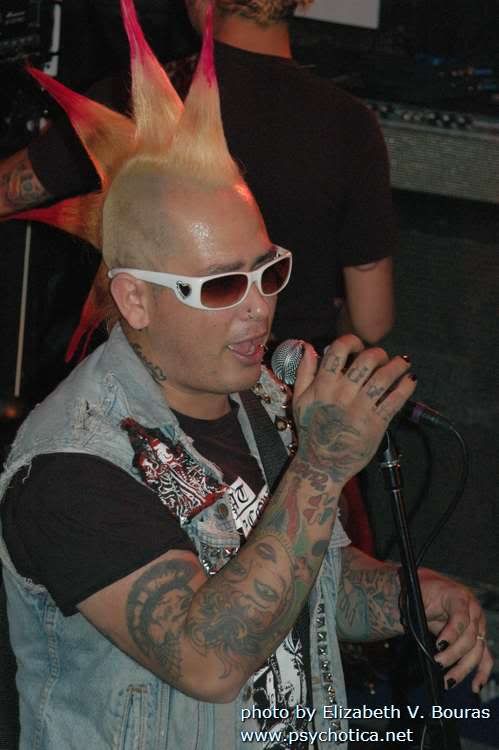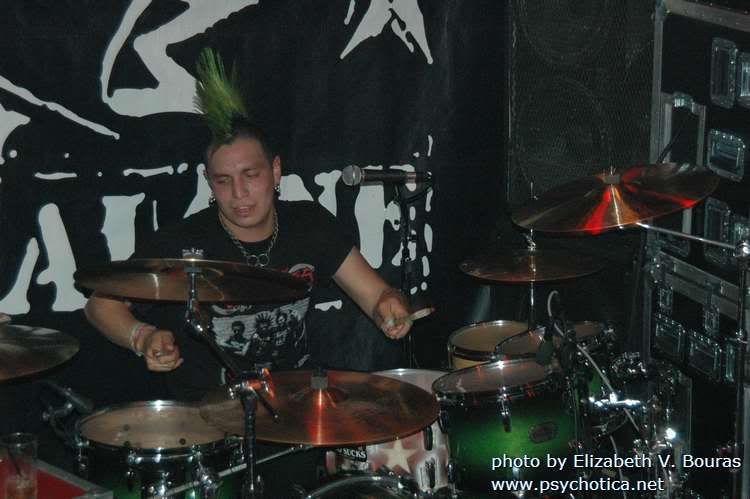 Poor little emo boy with his hair in his eyes...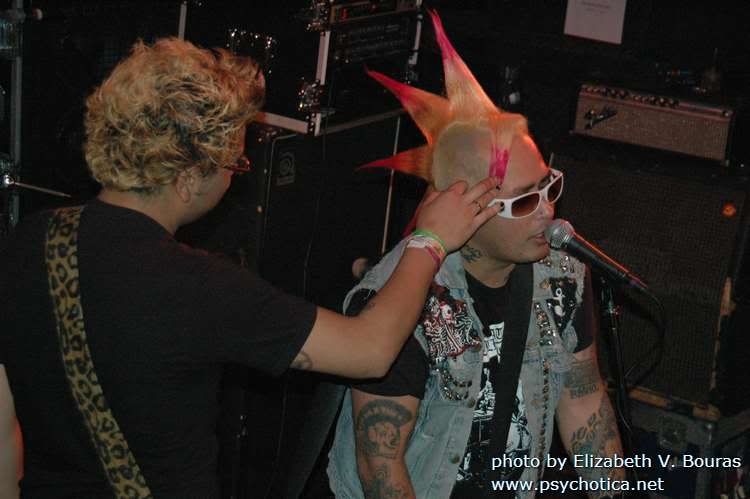 The Briefs - had never heard them before but enjoyed them quite a lot, very much in that "Class of '77 sorta like the Buzzcocks" vein, they had a lot of energy on stage -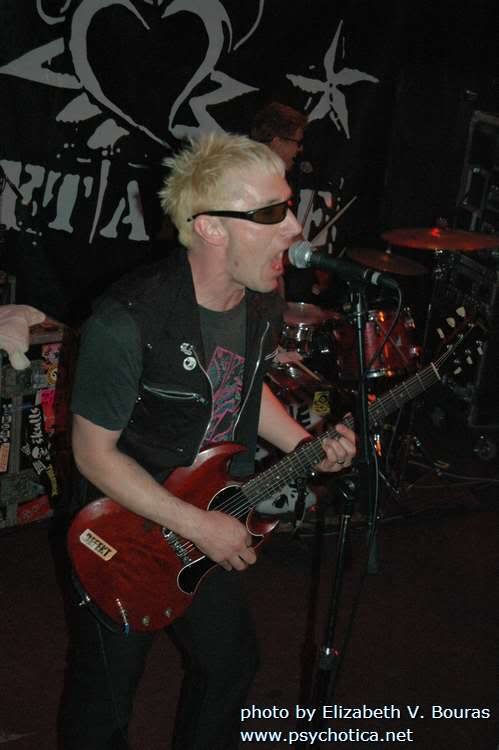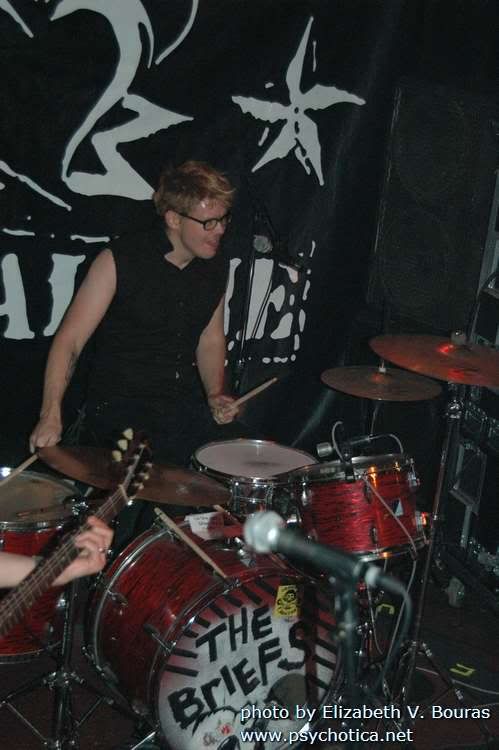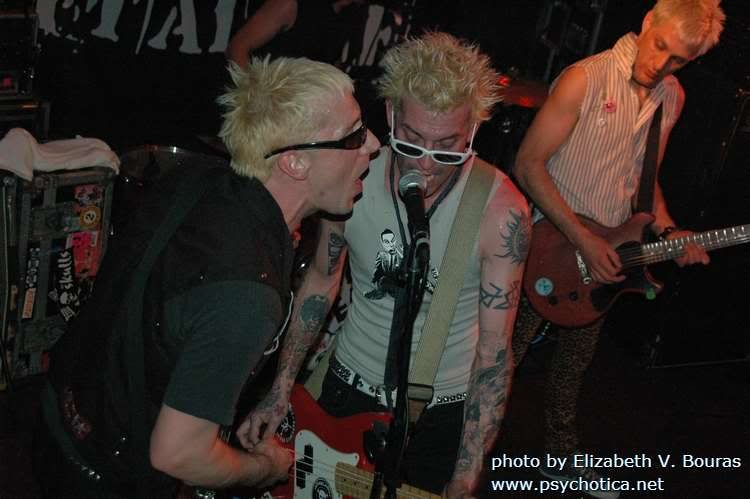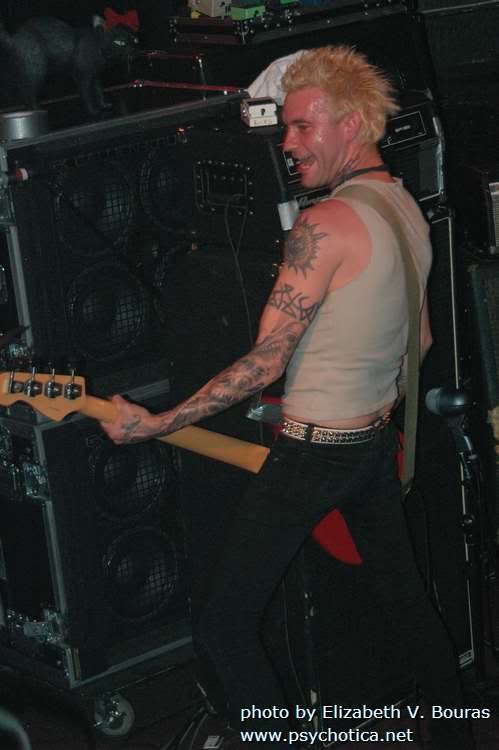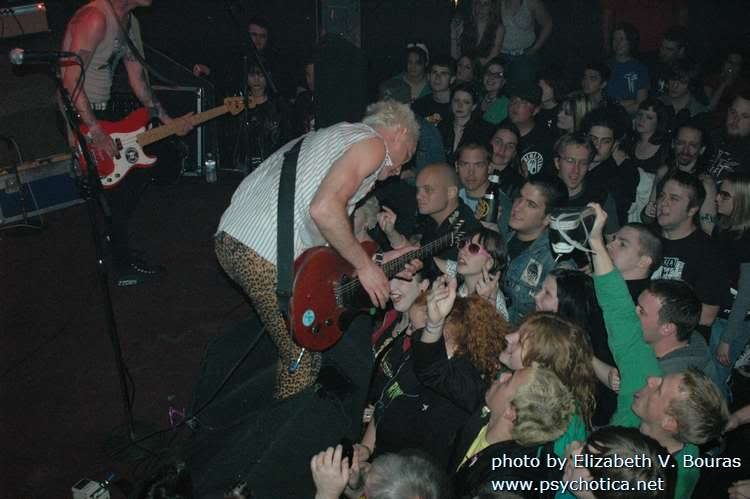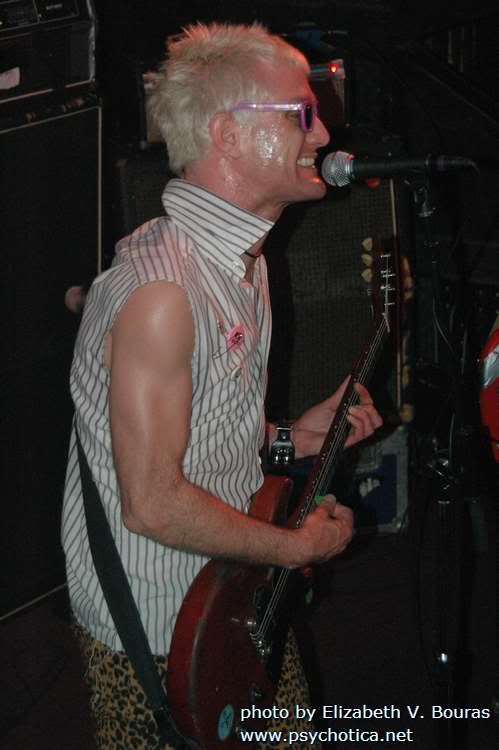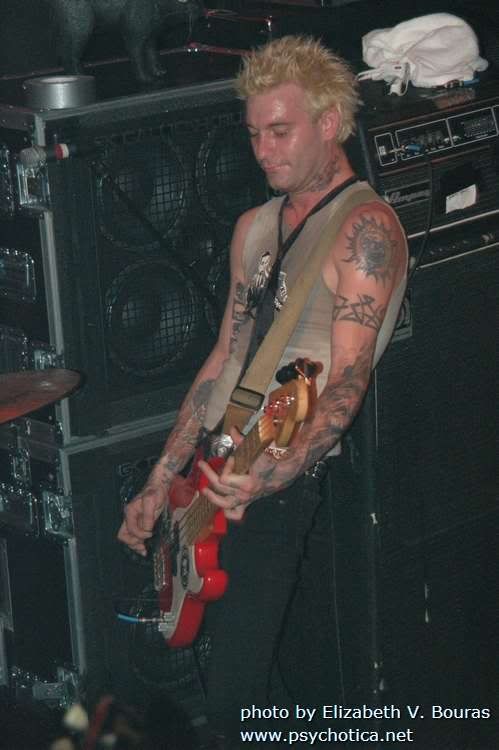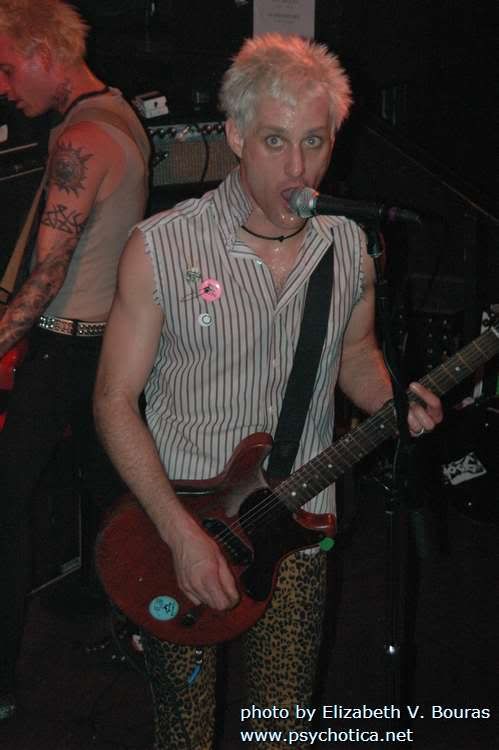 And The Horrorpops!