latest ebay find, a nice buy for Walpurgis :)
"Dracula-Vlad the Impaler" by Esteban Maroto!

And I've been wanting a piece by Maroto for YEARS AND YEARS & so seldom see any of his work for sale, I'd fallen in love with his style as a kid when I first saw his drawings in the old Warren mags like Vampirella and Eerie and Creepy. Nice also to be able to buy it directly from the man himself (all for giving $$$ to artists!)

Its an unpublished drawing from when he worked on the Topps Dracula series around the time of the Francis Ford Coppola Dracula movie....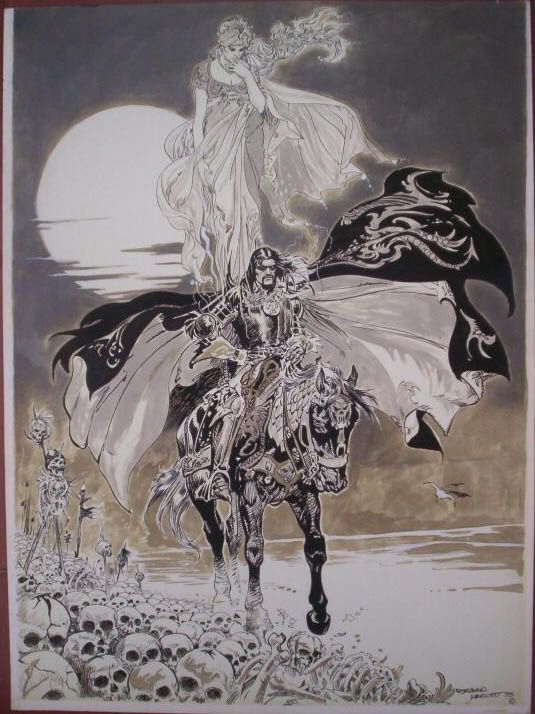 Now to bed - start the new job tomorrow, am a bit nervous but excited.